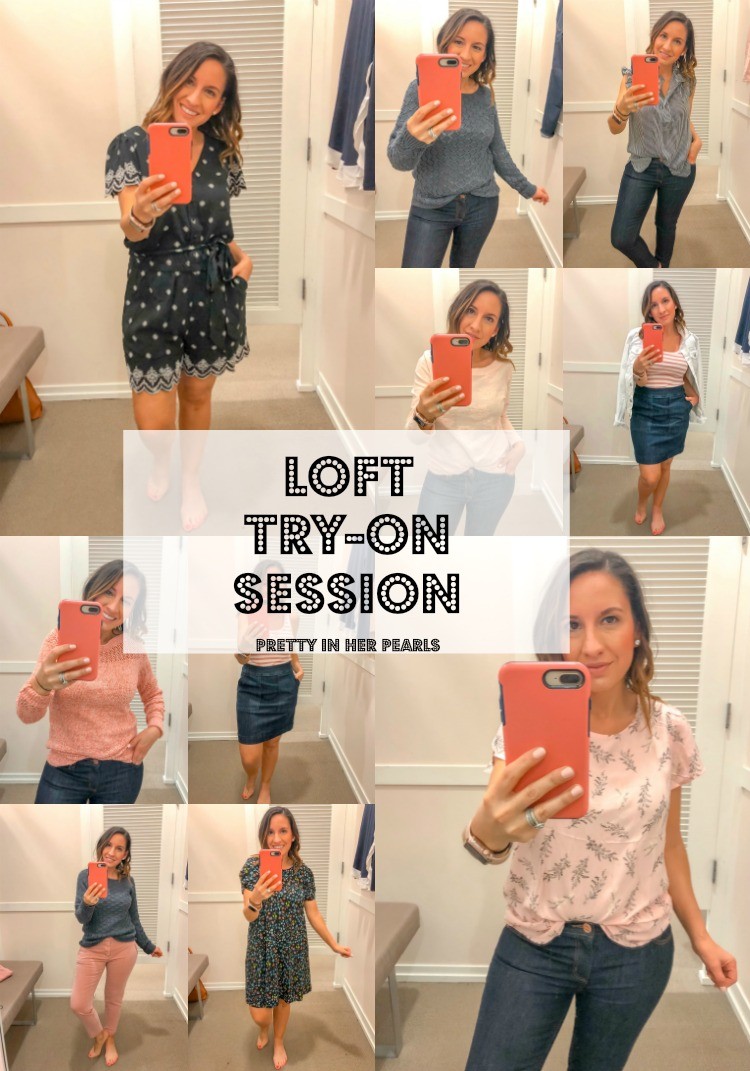 Hi guys! Sorry, I am finally sharing the Loft try-on session but life lately has been bananas. This week Loft is having their Friends and Family 40% off sale. This is the time to stock up on all those closet staples you want/need. Loft has regular, petite and plus sizes by the way. So lots of options for everyone. Everything you will find in this try-on session is on my stories under the highlight Loft try-on.
Grab your coffee, your phone so you can follow along on stories, and let's get started.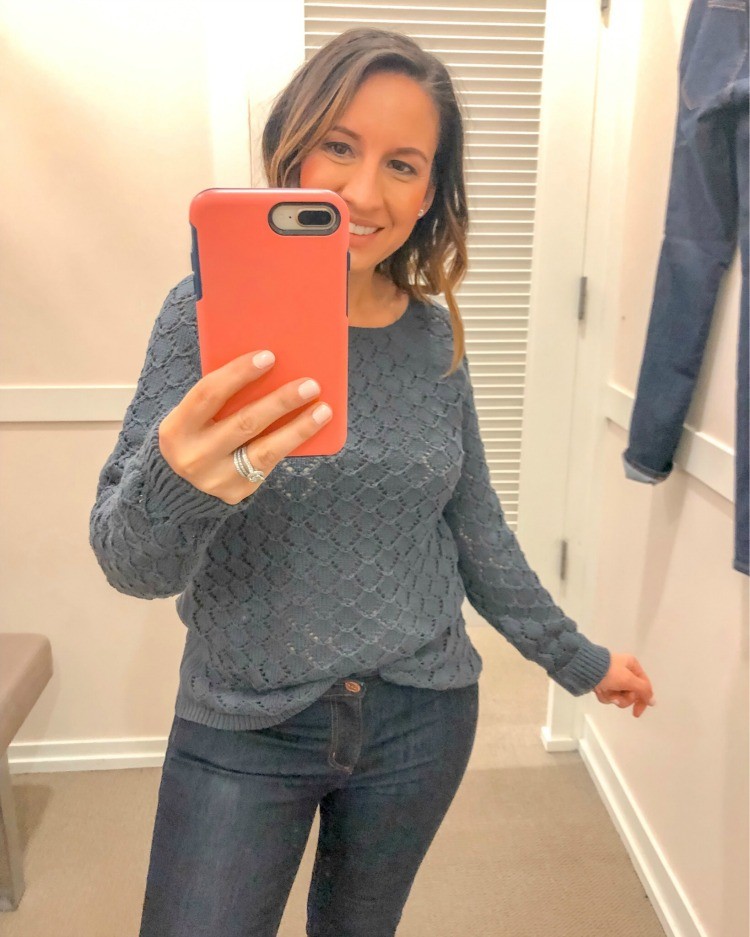 Alright, let's start with this perfect lightweight sweater. It runs a little big so size down one size. It is seriously so perfect for those breezy days and evenings. It will be great for transitioning from summer to fall as well. I love pieces that can be worn for different seasons. This could be worn out or half tucked in. It is a little sheer so add a nude tank top and you are all set. Love the petite jeans. They fit great and run pretty true to size (tts).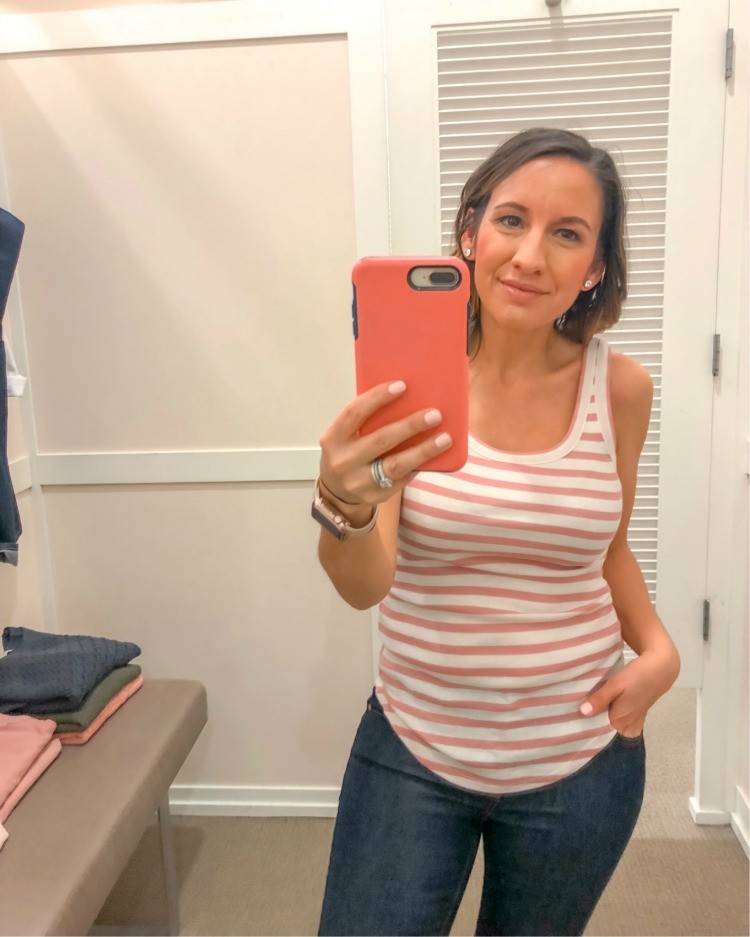 Love this tank top. I went up a size because I like my tank tops to be a little roomier. Something about tight tank tops is just not my thing. I love that it's a little longer in both the front and back. The straps on this tank top are really great because they are a little thicker so you shouldn't have to worry about your bra strap peeking out. It comes in lots of different colors. Wearing the same jeans I talked about above and I love them. They run tts and are super comfortable.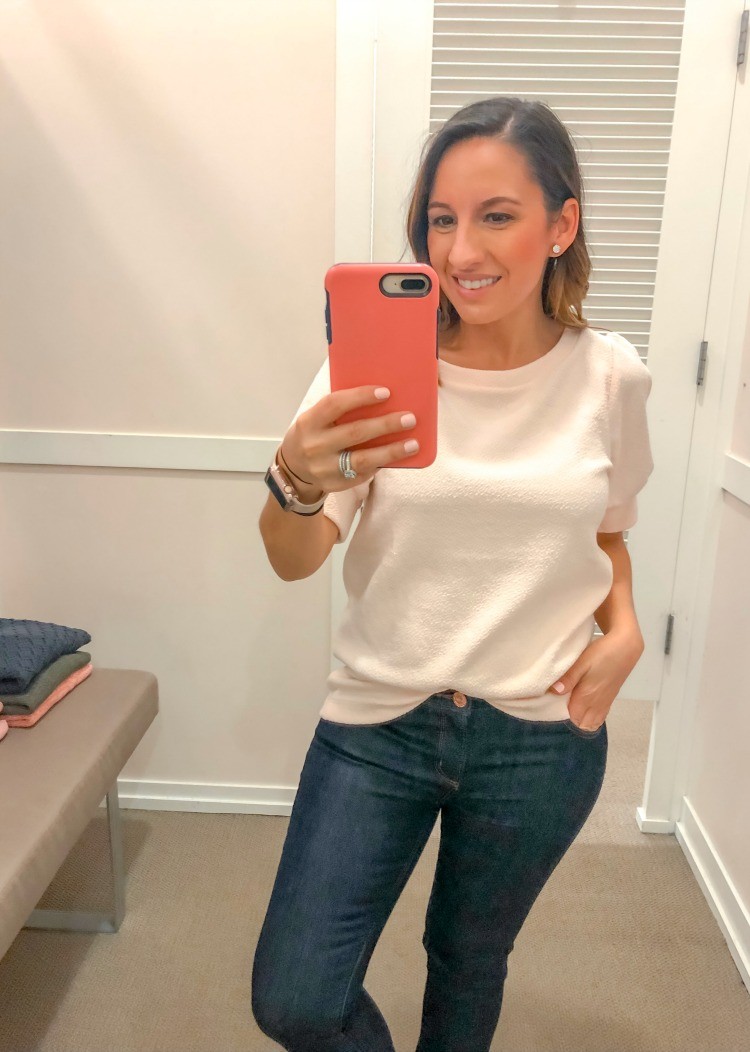 This is the prettiest light light pink top. It has a slight puff sleeve and is long enough in the back that you can wear it out or tuck it in. This would be really cute with dress pants or a skirt as well for work. This top does run big so size down one size.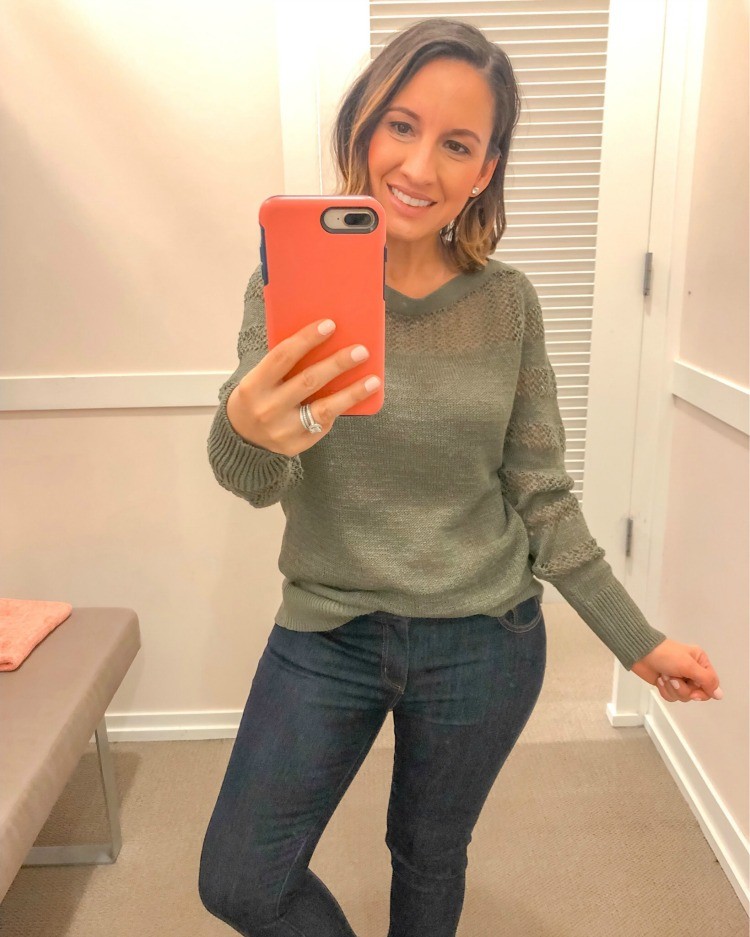 This sweater is lightweight and so pretty. It is a little sheer at the top but if you wear a strapless bra you are set. Again I love these jeans so I am wearing them again. I love when I find a pair of jeans that I really like.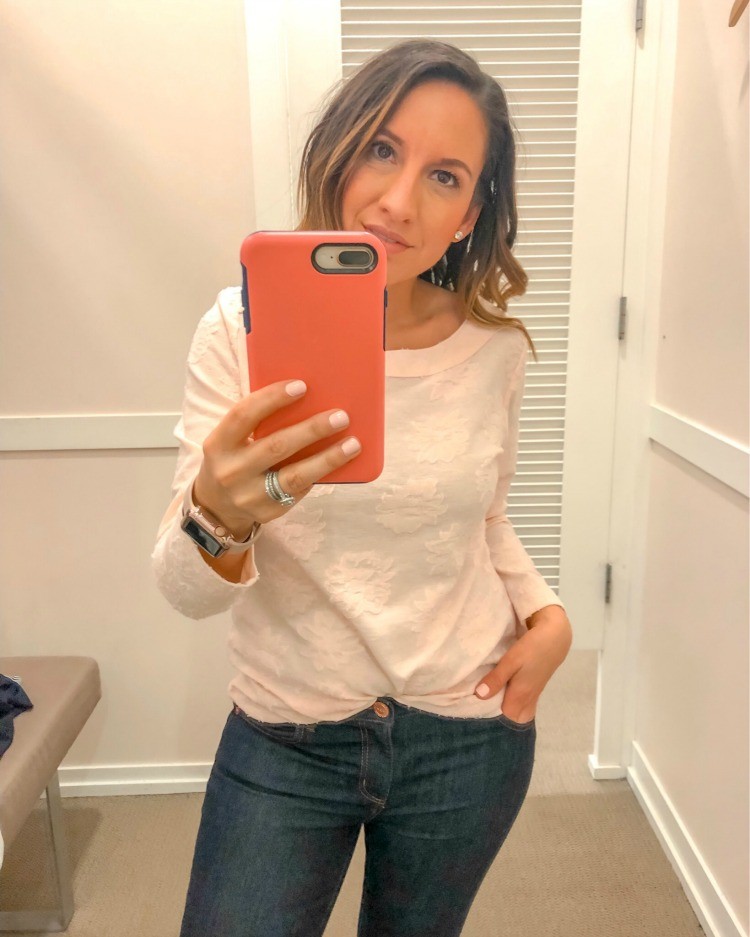 I absolutely love this top. The floral understated detail is just so pretty. The floral pattern is on both the back and front. It is seriously such good quality. I love that it is the perfect length to either have out or do a little front tuck. I feel like the front tuck just looks so nice and put together. It runs big so size down one size. Again the denim runs tts.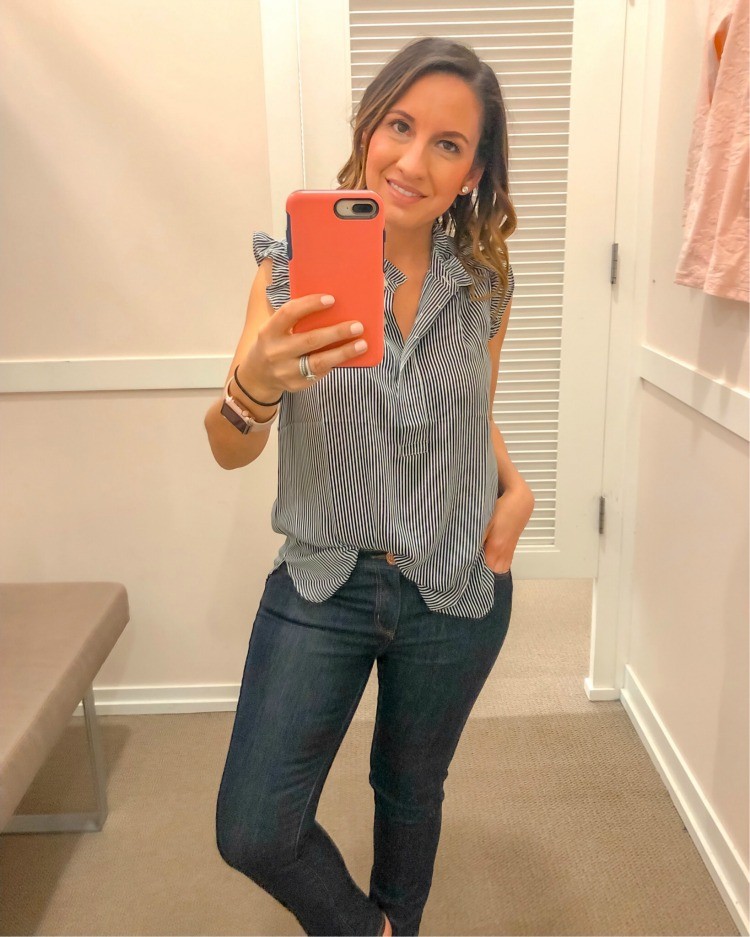 So excited to share this sweet top with Y'all. It is seriously a piece that you can take through almost all seasons. You can wear it now on its own and then layer it with sweaters in the fall or with a blazer. The collar on this top is really pretty and adds that extra detail. I love that is a little longer in back so this top can be worn in or out. This would be great with a skirt or dress pants as well.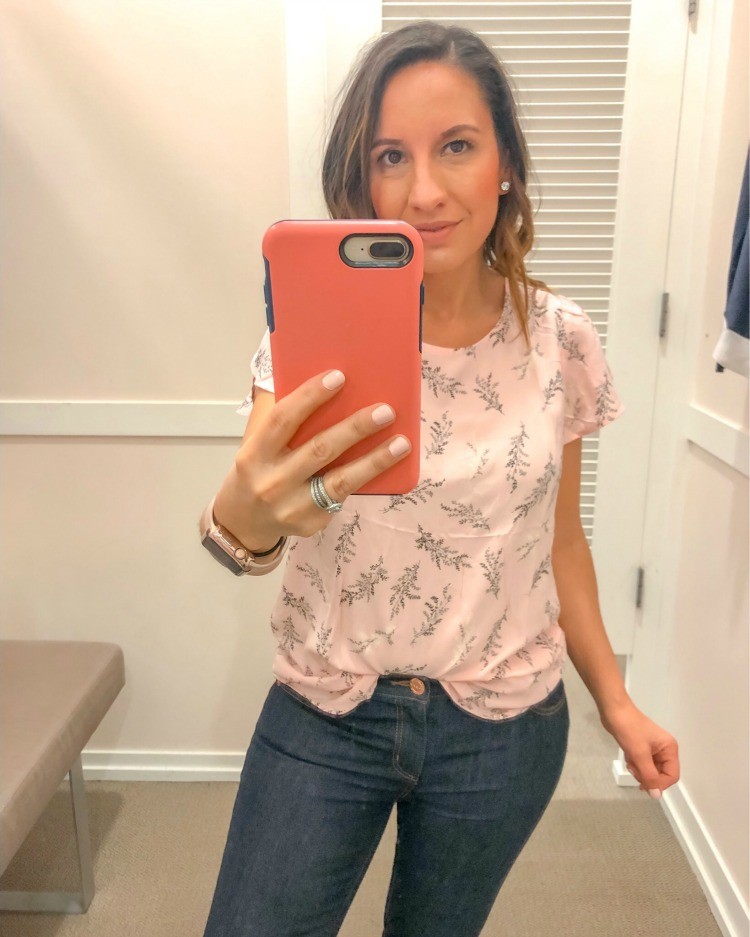 Blush and pinks are making a big appearance in today's try on session. I love this top so much. It has the sweetest understated floral print and sleeve detail. It's long enough to front tuck or wear tucked into a skirt or dress pants. This runs big size down one size.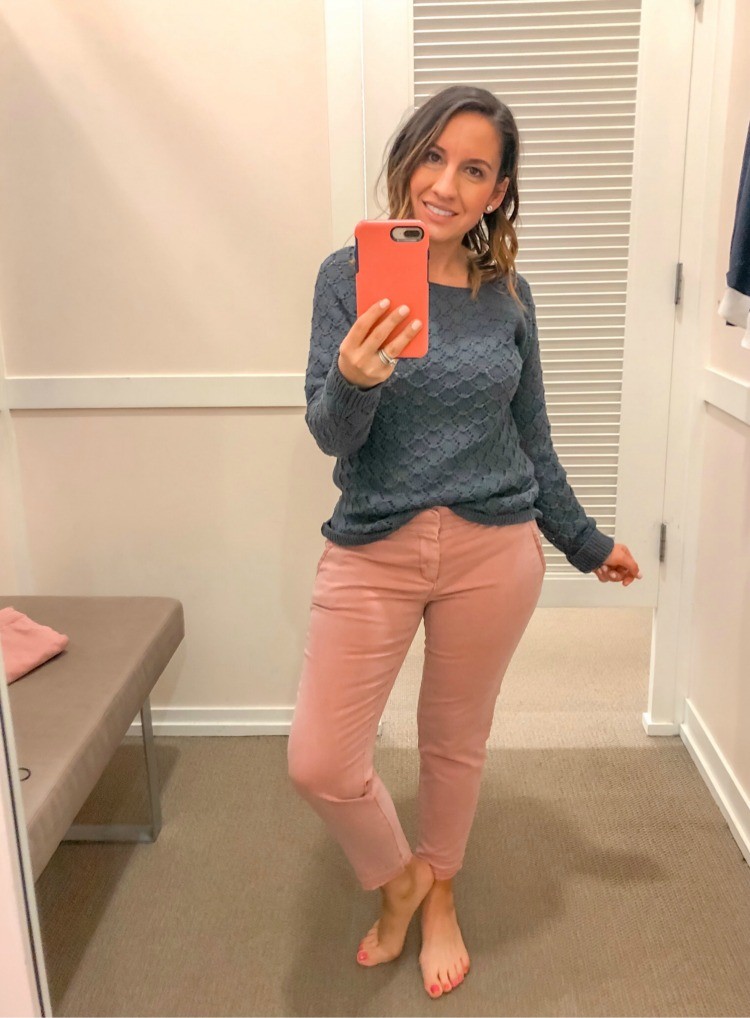 Y'all we have to talk about these cute chinos. They run tts and are seriously the softest things I have ever worn. I could legit wear these every day. Love them!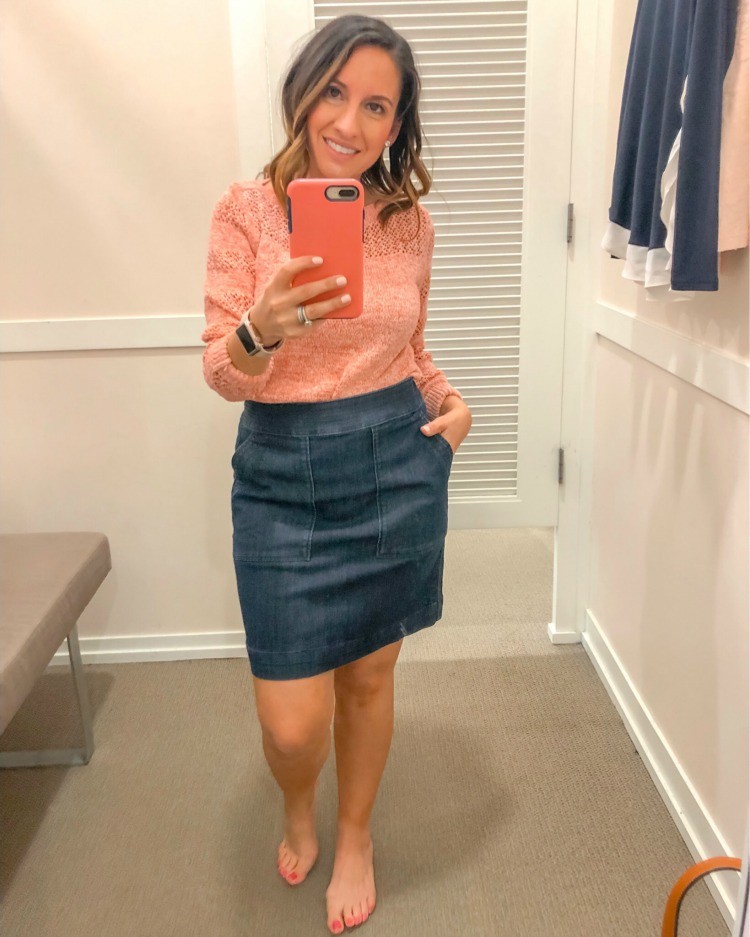 I love this denim skirt. It feels like the big sister to the traditional denim skirt. It has the chicest gold exposed zipper on the back. I love the way this skirt is made. It is super figure flattering for so many different body types. I wore it with this sweater but you could wear it with so many options. I'll share another option below.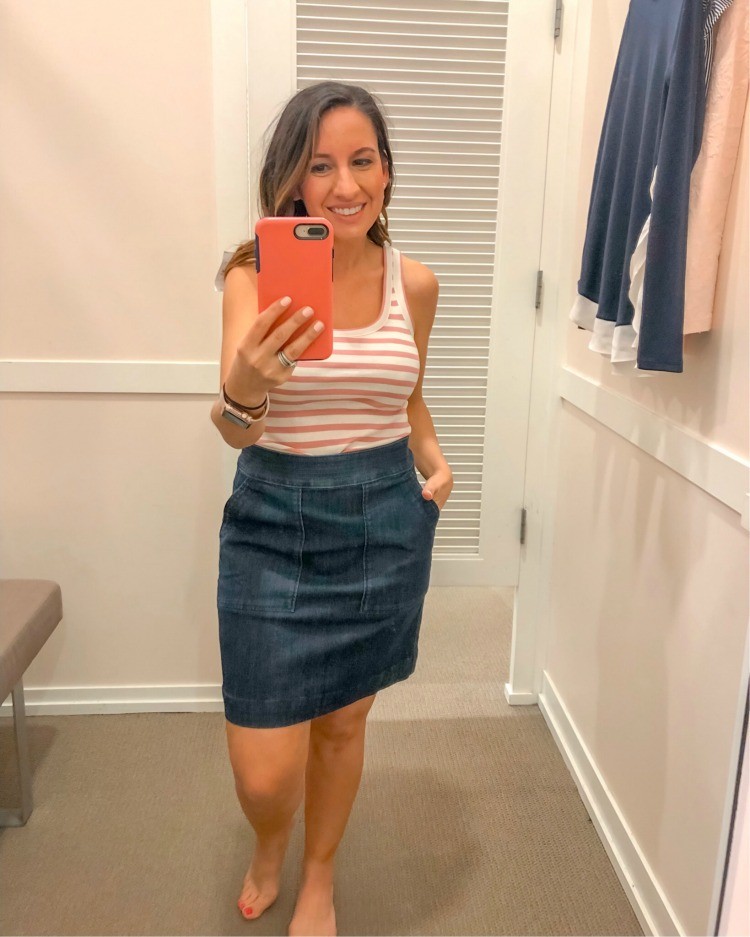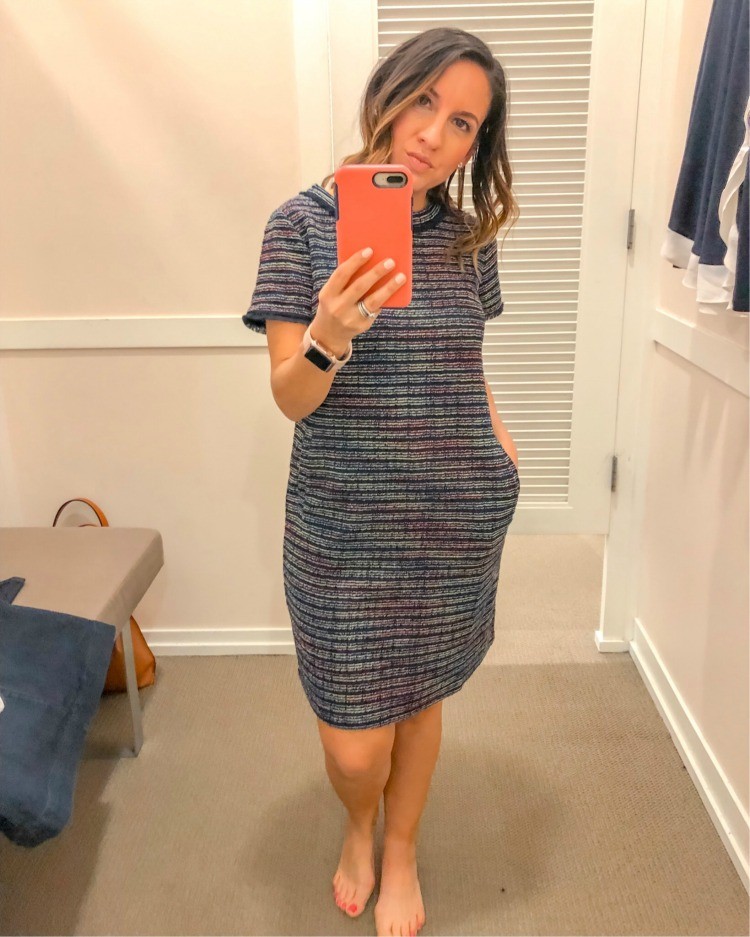 Dress:Loft
This dress is one of those great pieces that can be worn on its own or with a blazer as the temps change. I love the collar and sleeve detail with the little bit of exposed raw hem around it. It has pockets and is really flattering.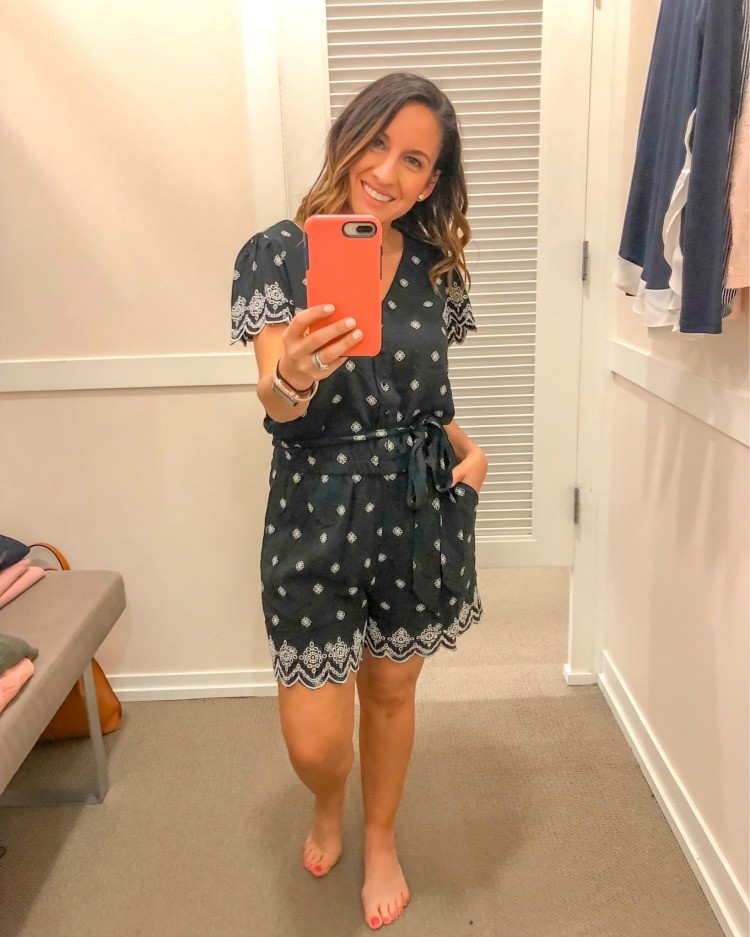 Romper:Loft
I typically steer clear of rompers but I was so curious about how this one would look. I love the sweet details and how feminine this one is. It is seriously such a cute romper. They only had a small in the store and totally wish they had an xsmall. It is super cute.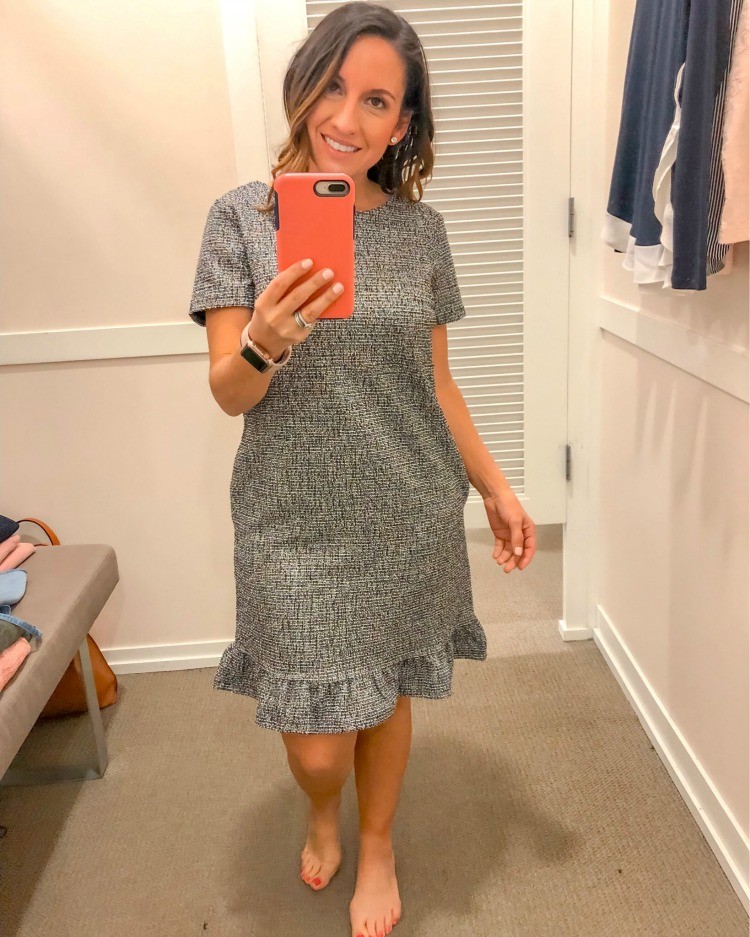 Dress:Loft
This is a really cute dress but I think it would look better on someone built a little differently than me. I felt like it brought my hips out more than I would prefer. I will say it is a really pretty dress but unfortunately it's not for me. It runs tts.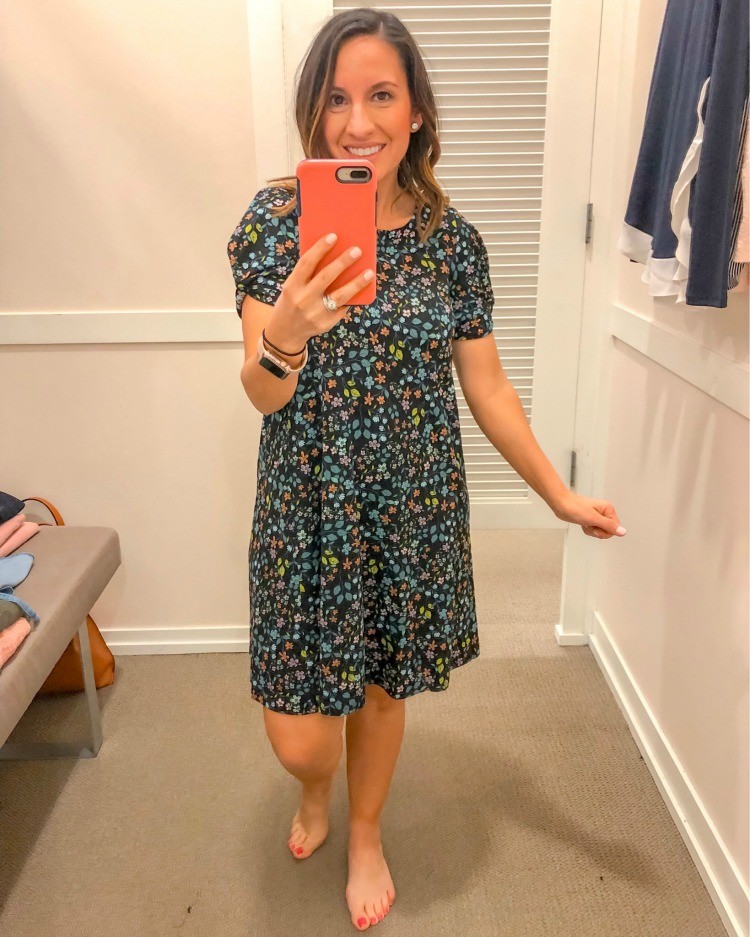 Dress:Loft
Y'all this dress is so cute. It can go from day to day life to lunch with the girls. Just add some cute wedges and maybe a belt and you're good to go. I love the pretty floral print. It runs big so size down one size.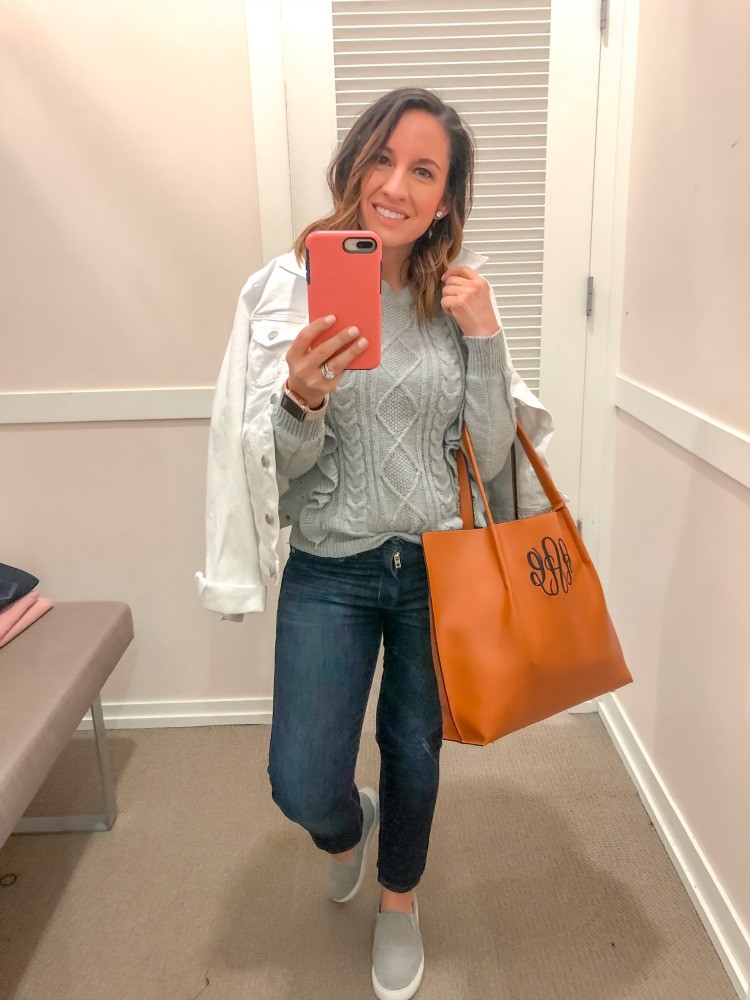 Alright, that's a wrap! Thank you so much for hanging out with me. I love sharing all of my finds when I go shopping. Loft is quickly becoming one of my favorite places to shop. Have a great weekend! Don't forget to take advantage of all the sale. It ends on Saturday!