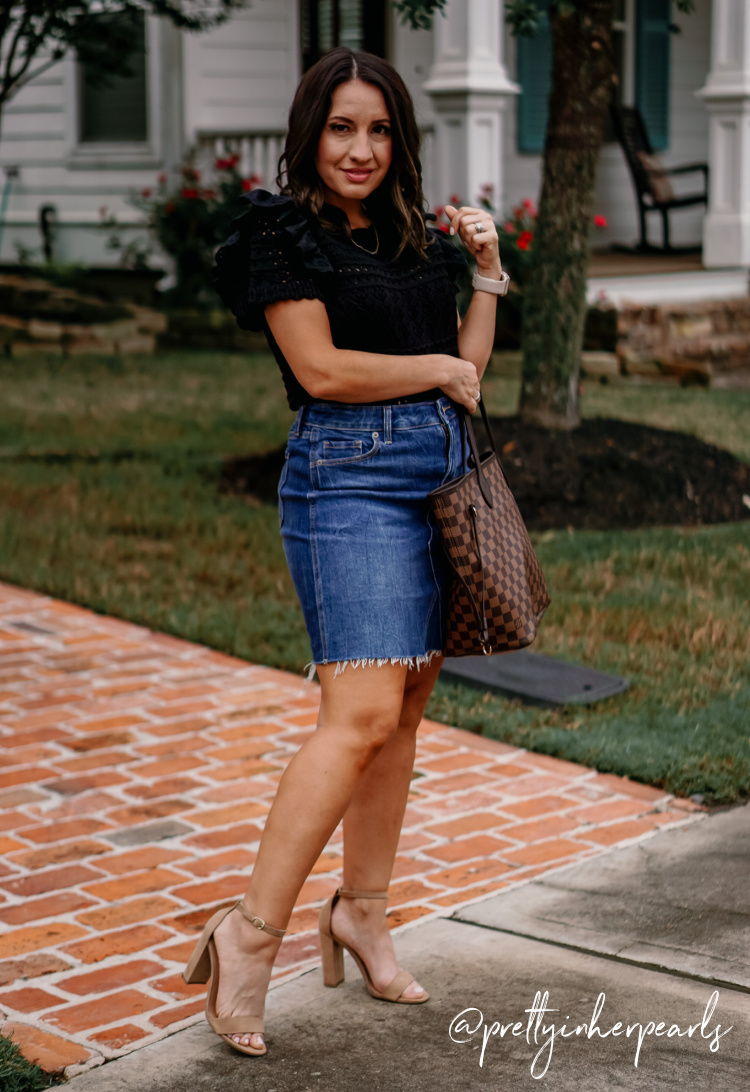 Shop The Post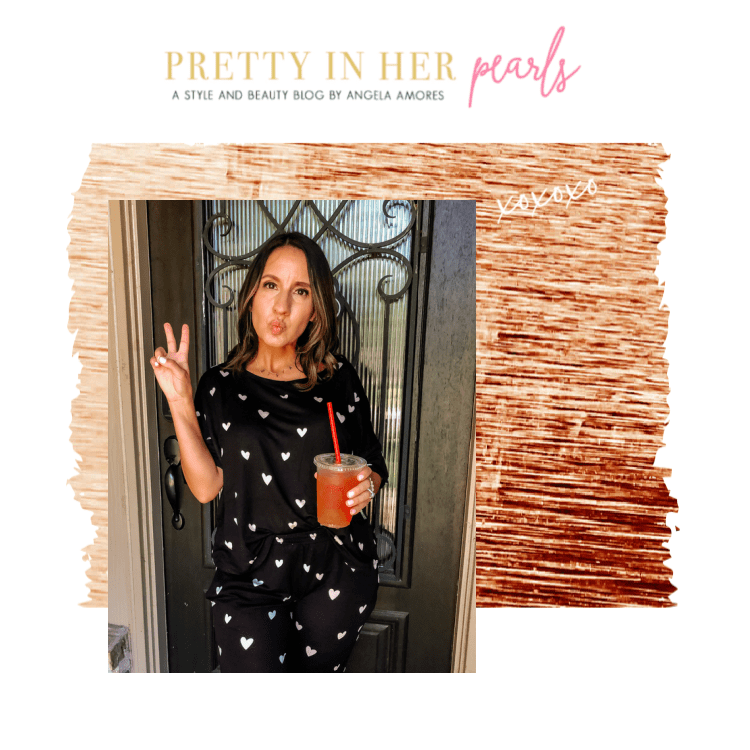 Lounge  Set: Sold out in pants version available in shorts version!
Hi! Last week I chatted with Y'all about some online shopping I had been doing using coupons from https://www.raise.com/coupons/macys so I thought it would be fun to share what I'm currently shopping. With my birthday coming up I've been browsing the big Nordstrom Anniversary Sale and some of my favorite online retailers as well.  I'm covering all things Nordstrom Sale related here.
So let's get started!
Shop The Post

T-Shirts like this are easy and cute options I always go to. They look cute with so many different options and they are fun. I am all about T-Shirts that have a little personality. All these tees come in a wide variety of color options too! So there is something for everyone.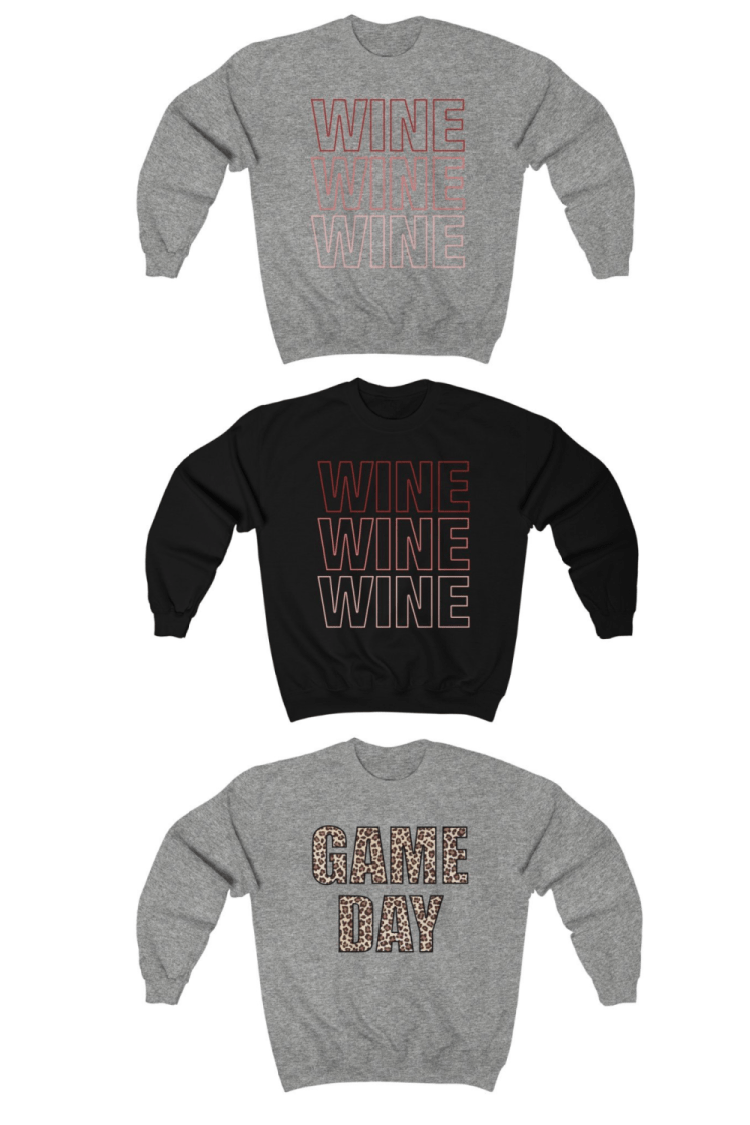 Shop The Post

Okay I live for cute comfy sweatshirts. These seriously don't disappoint. I love the Game Day one so much! Especially for those days my hubby is like let's wear game day clothes. This one is just so much fun.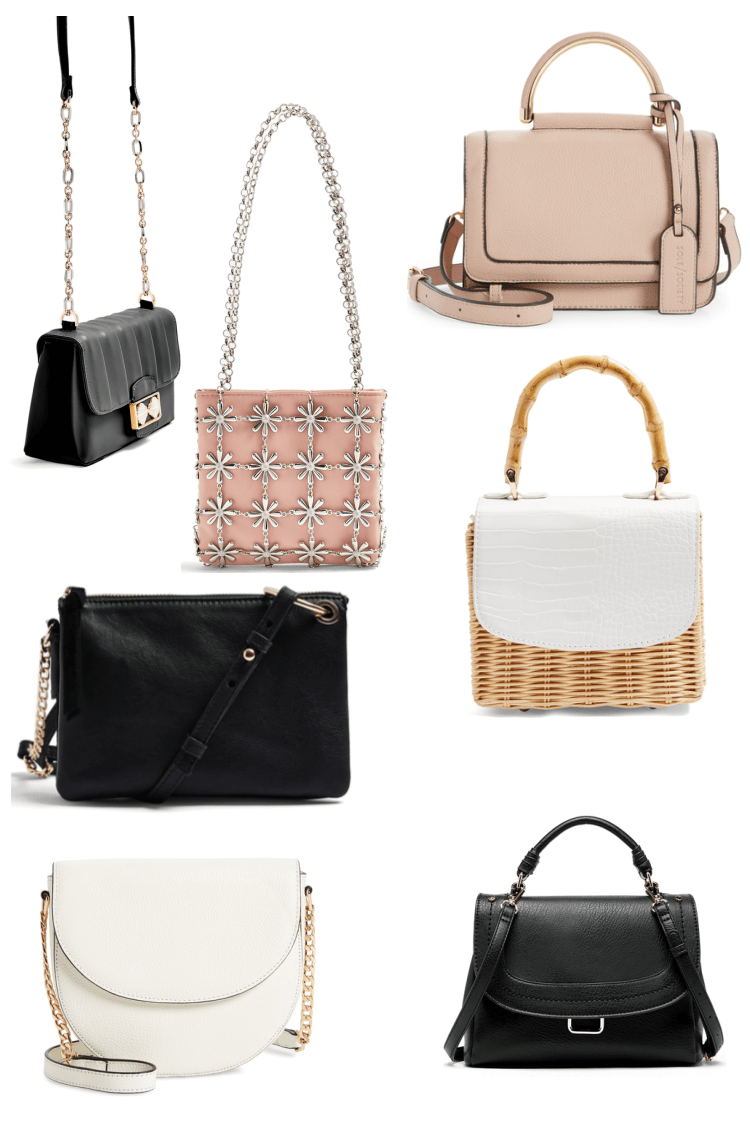 Shop The Post

If there is one thing I will always love it's handbags. My sisters can vouch for me. They know how much I love them. So here are some really classic handbags that have a high end feel to them but don't have a huge price tag. They range from $60 to $100 each.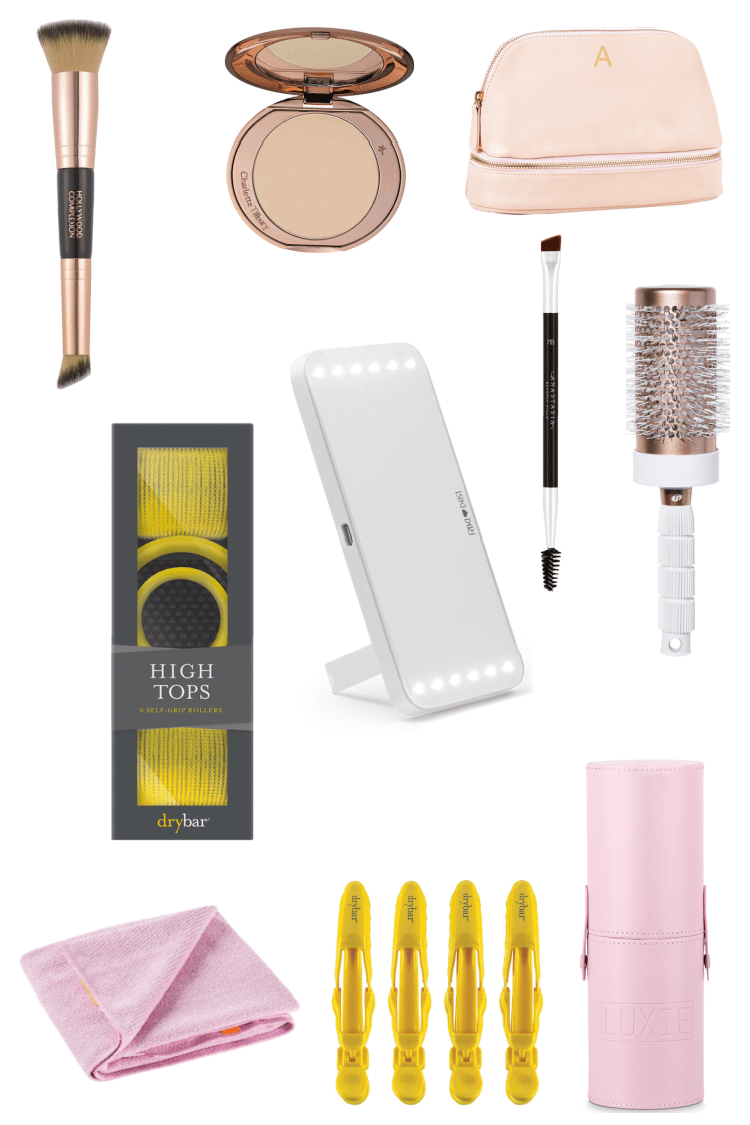 Shop The Post

Every few months I stock up on beauty and hair items that I use a lot. These Drybar High Tops are some of my favorites because they really hold my hair. I love that using a clip isn't necessary if I'm setting my hair. This towel is awesome by the way! I loved it so much I tried it on my daughter and it works great for both of us so I picked up another one for me.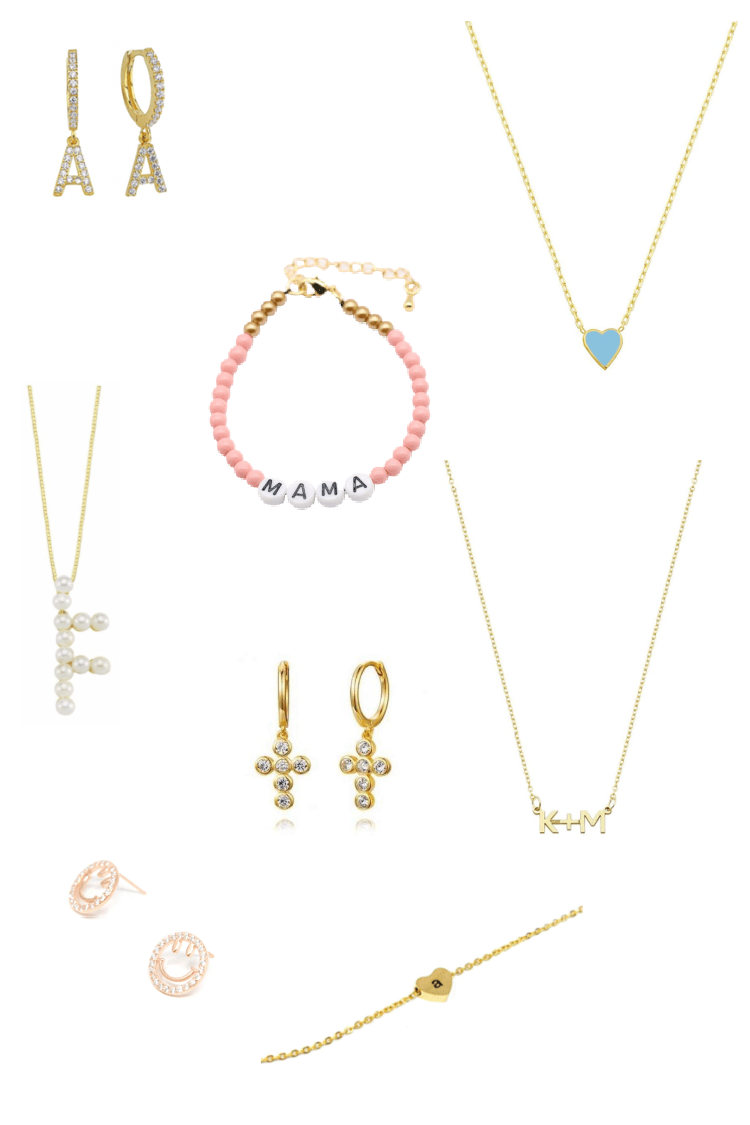 Shop The Post

I have talked about the brand The Sis Kiss and how much I love their personalized dainty necklaces. I love everything but what I really really want this time is this sweet dainty heart necklace. I wanted something that I could put an M on for my little guy. I love this one and I love the price point too! It's $2o and so cute! If you're looking for wholesale prices on quality jewelry, visit WholesaleSparkle.com. The other one I really like is this one that can have both my babies first letters of their name on it.
Alright, I think I have talked your ear off. Thanks for hanging out with me! Have a great week!


I have teamed up with an amazing group of bloggers to give YOU a chance to win:
one of two $500 Nordstrom Gift Cards to shop the Anniversary sale!
Simply enter below by completing the rafflecopter. You'll receive one entry per completion. This giveaway is open to the U.S. and Canada only and runs until 8/2. Winner will be announced here. Good Luck!
Void where prohibited. By entering the giveaway you acknowledge that you are agreeing to complete each task, which involves following, liking and subscribing to newsletter's.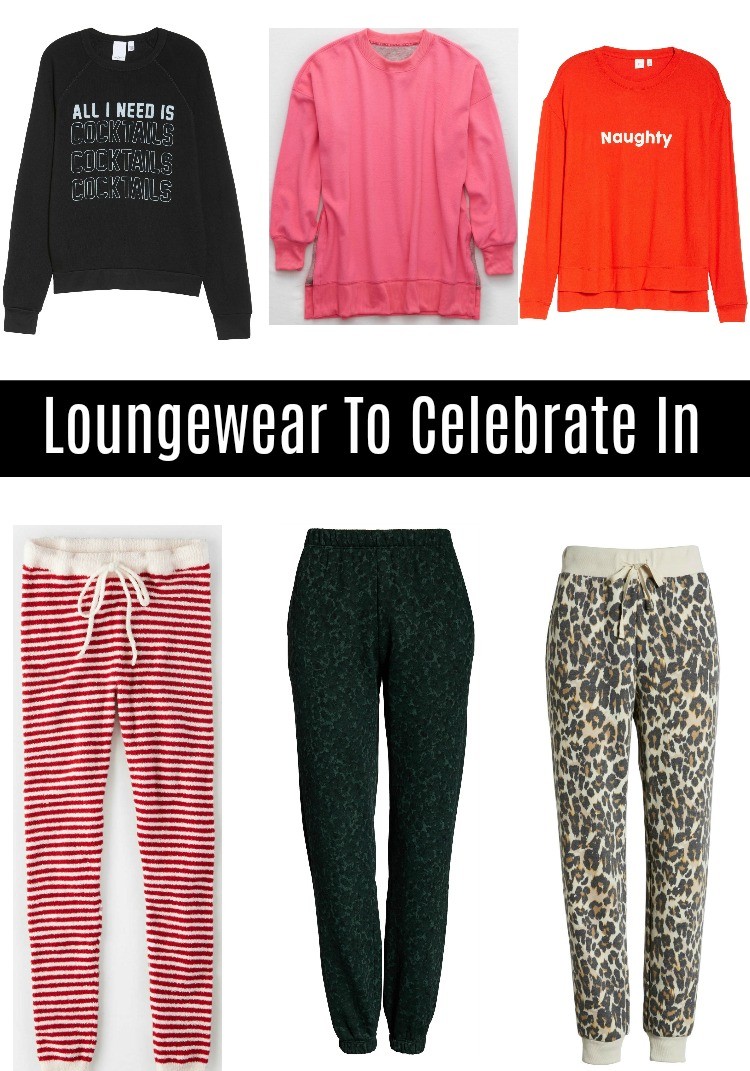 Shop The Post

Hi! It feels surreal to think that New Years Eve is just a few weeks away. I did a quick poll this week and a lot of you voted for loungewear to celebrate New Year's Eve in. So it sounds like a lot of people have the same plan I do. Staying home, having some wine, ordering in (Uber eats probably), and watching the ball drop at home. So I looked high and low and found some really cute options that you can totally wear for a chill New Year's Eve and into the New Year. I love how fun and different each piece really is. One thing I really wanted to make sure was that these were things you could wear whenever you want. So just add a red lip, some champagne, and maybe a cheese plate too and you are ready to watch the ball drop and be cozy at home.
Thanks so much for stopping by! I shared what I will be wearing on Inststories so stop by when you have some time.

Loungewear I want