This post contains affiliate links, which means I receive a commission if you click on a link, or make a purchase using the links in this post.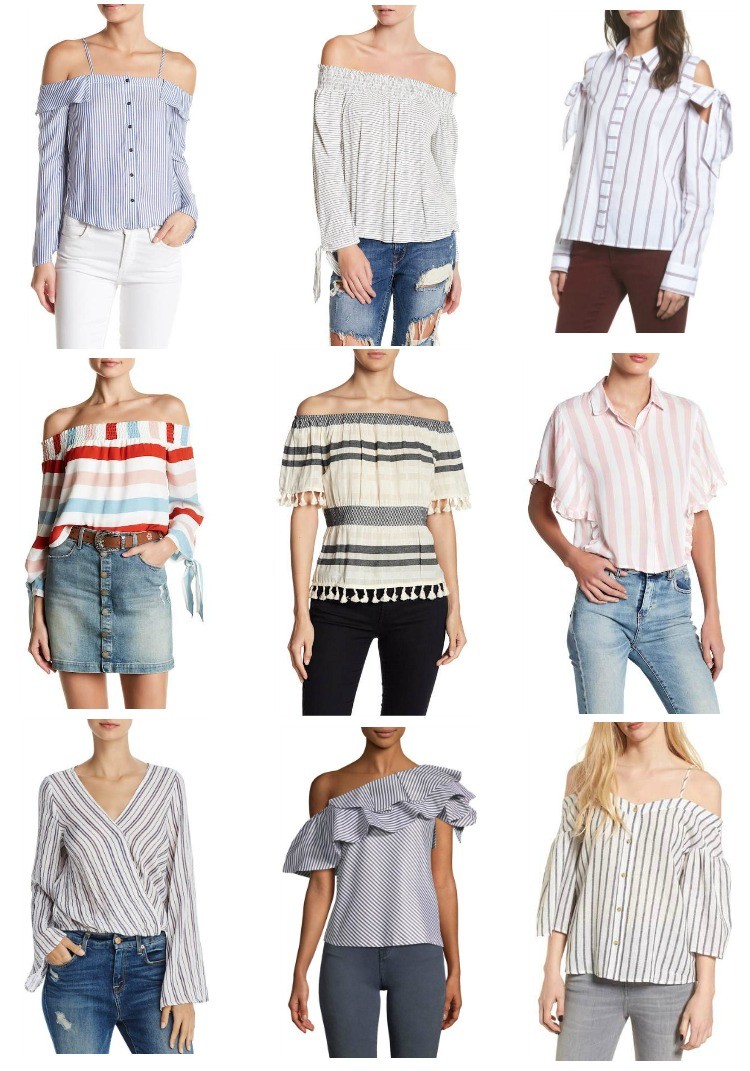 The tops listed are listed in order starting with the first column going down.
1 / 2 / 3 / 4 / 5 / 6 / 7 / 8 / 9
Stripes are hands down one of my favorites. I just love that when they are done right they can really add so much to an outfit. I found some really cute tops that have stripes plus are perfect for transitioning into all those cute spring outfits. I'm so ready for spring weather and wedge season.
What are pieces are you looking forward to bringing out for spring? Wedges, stripes, and sundresses are big on my list.