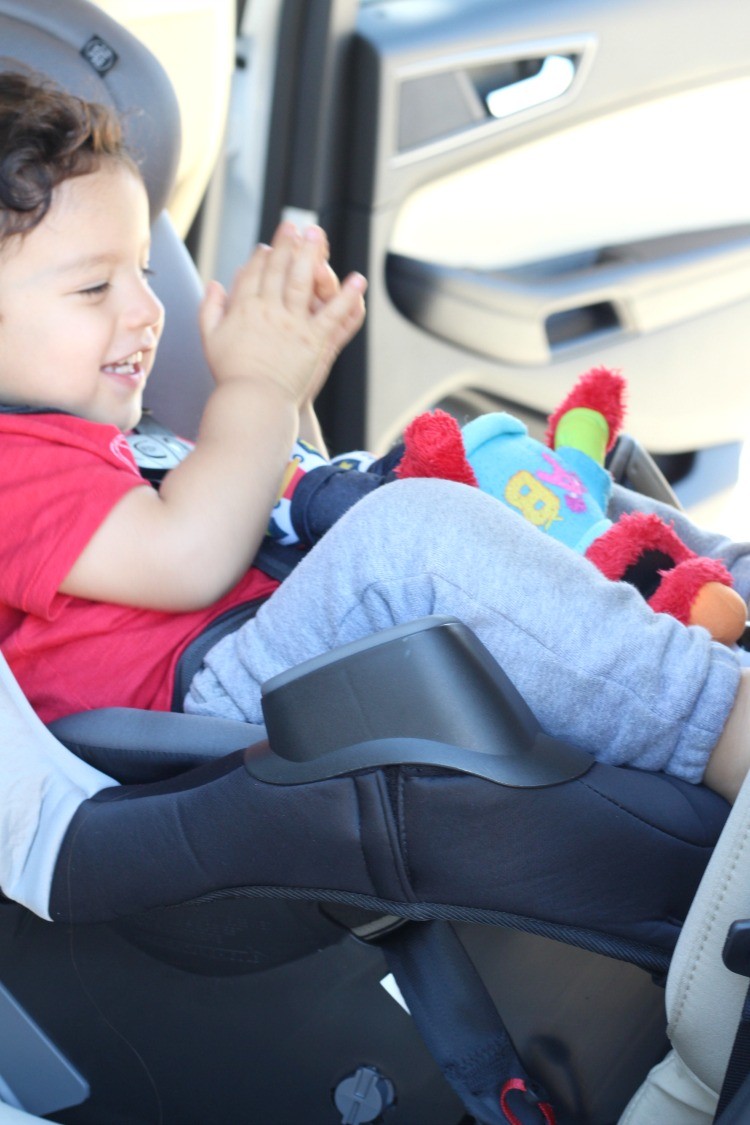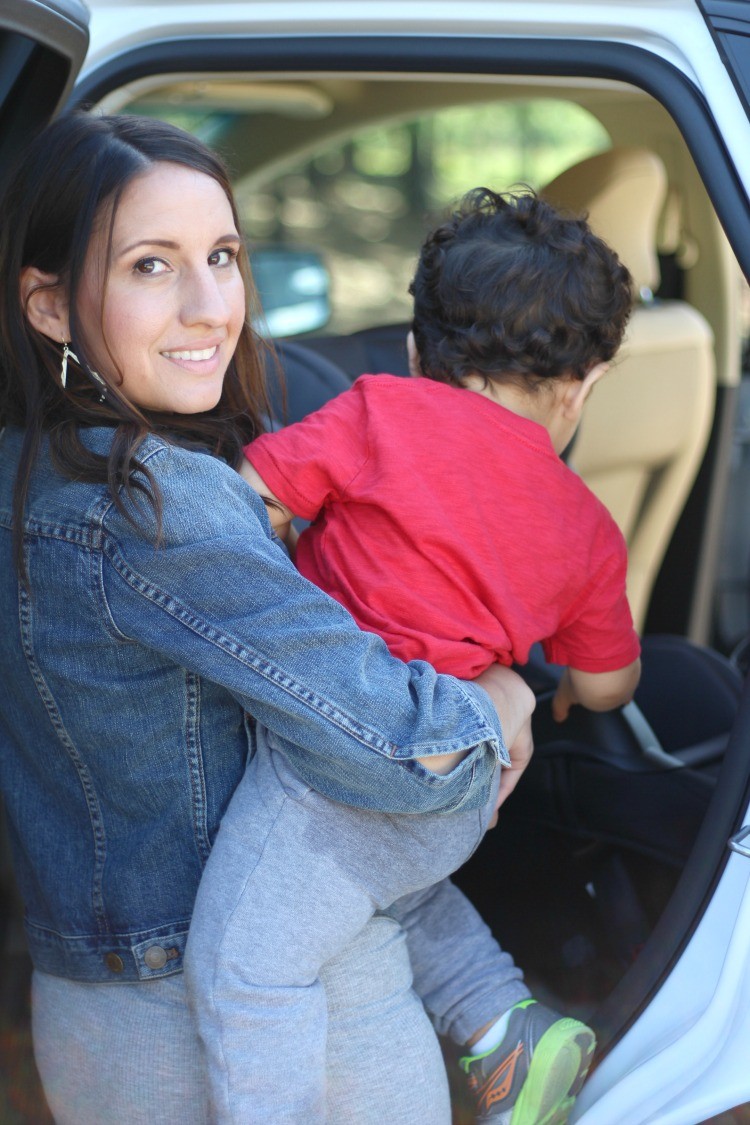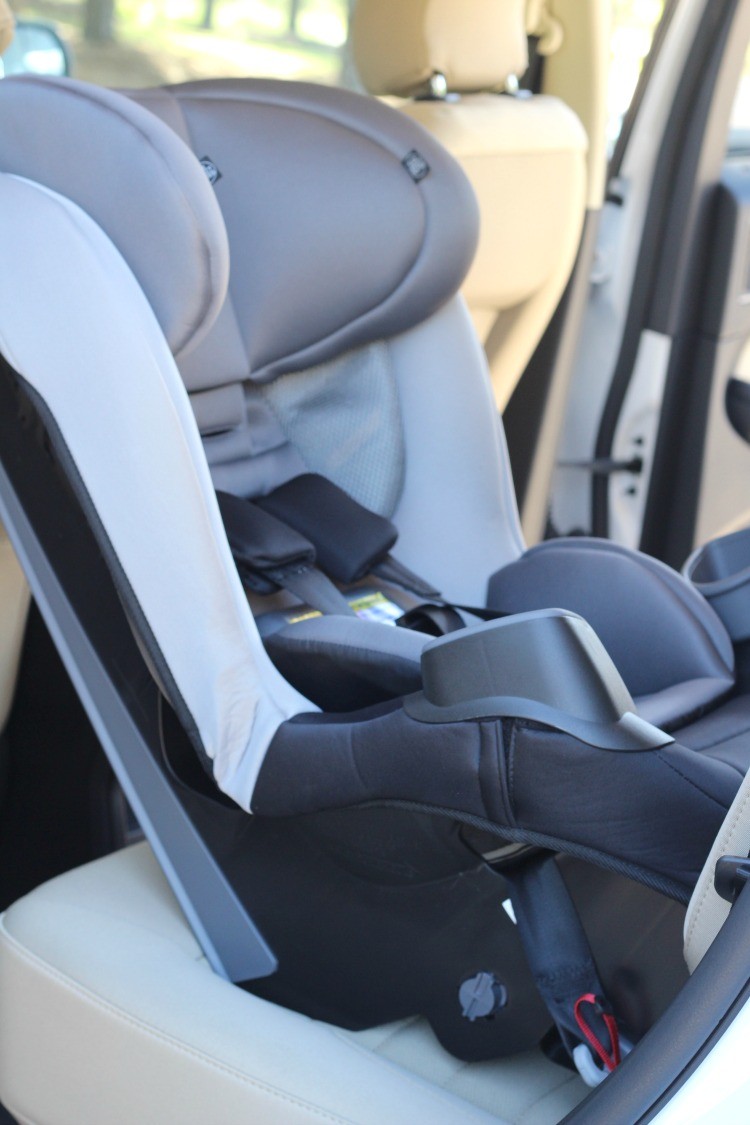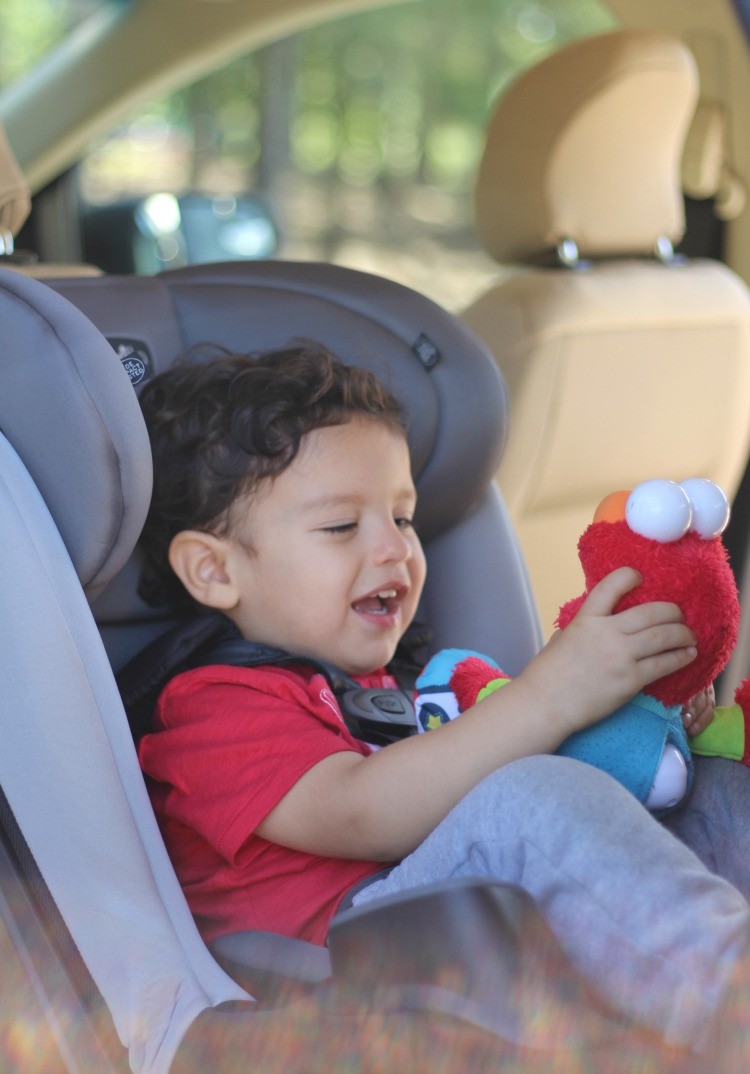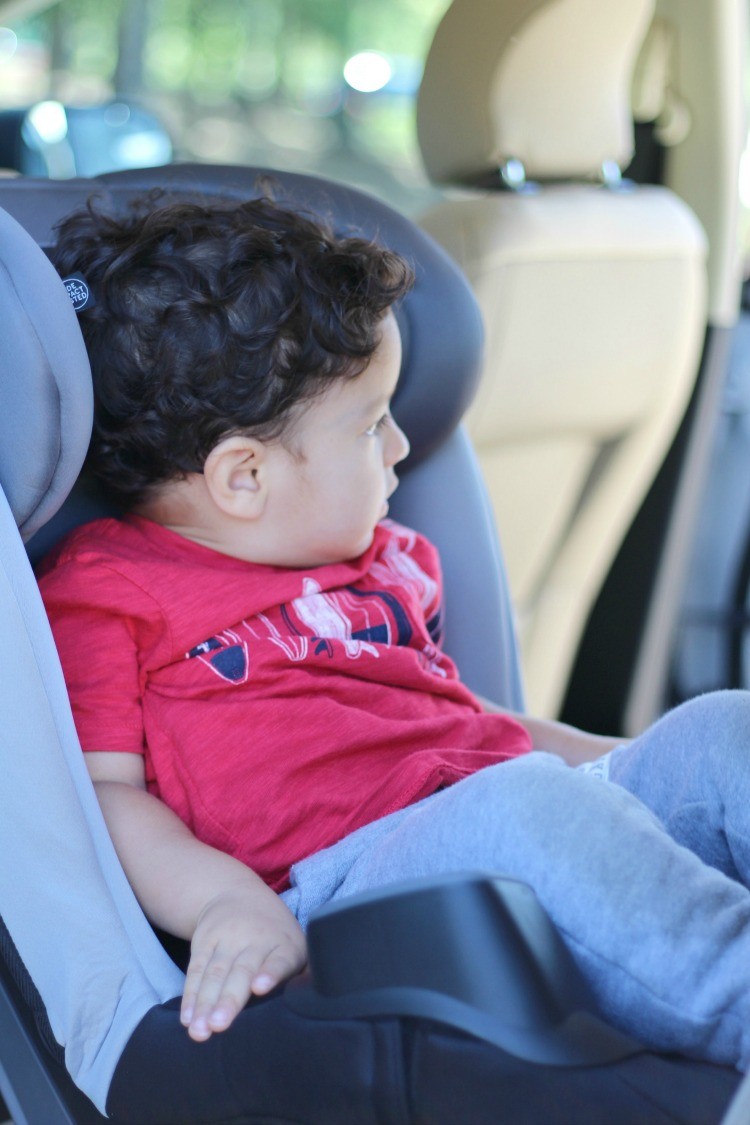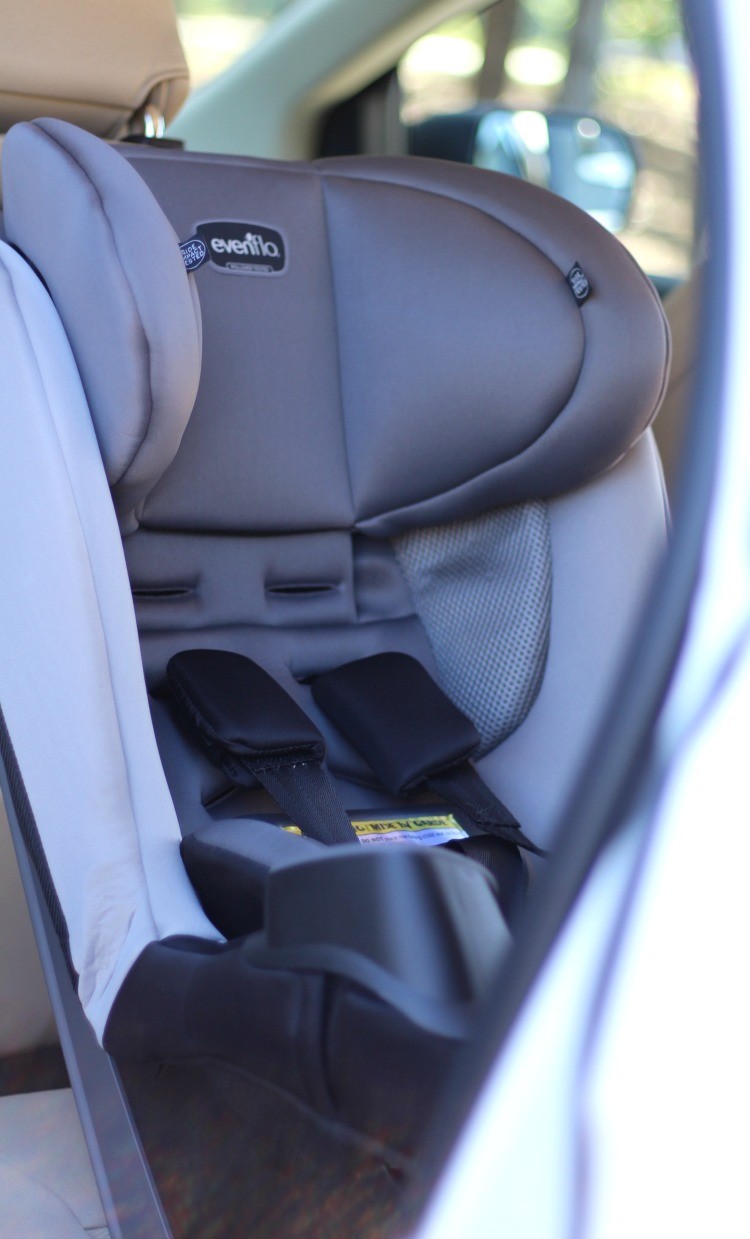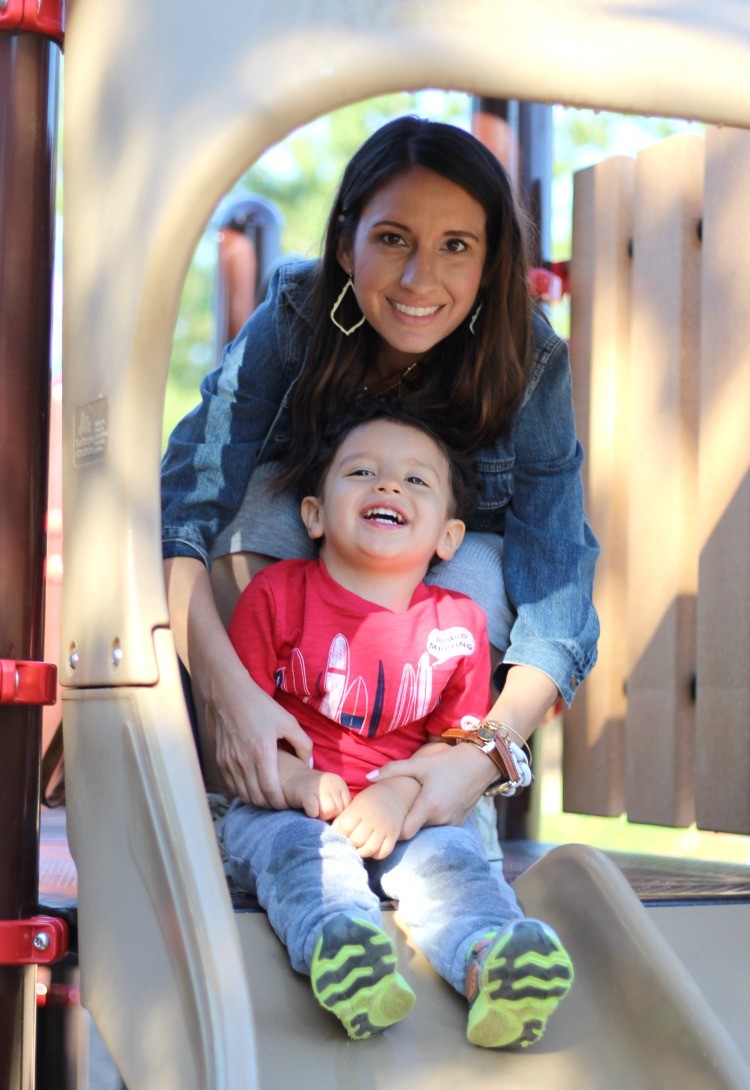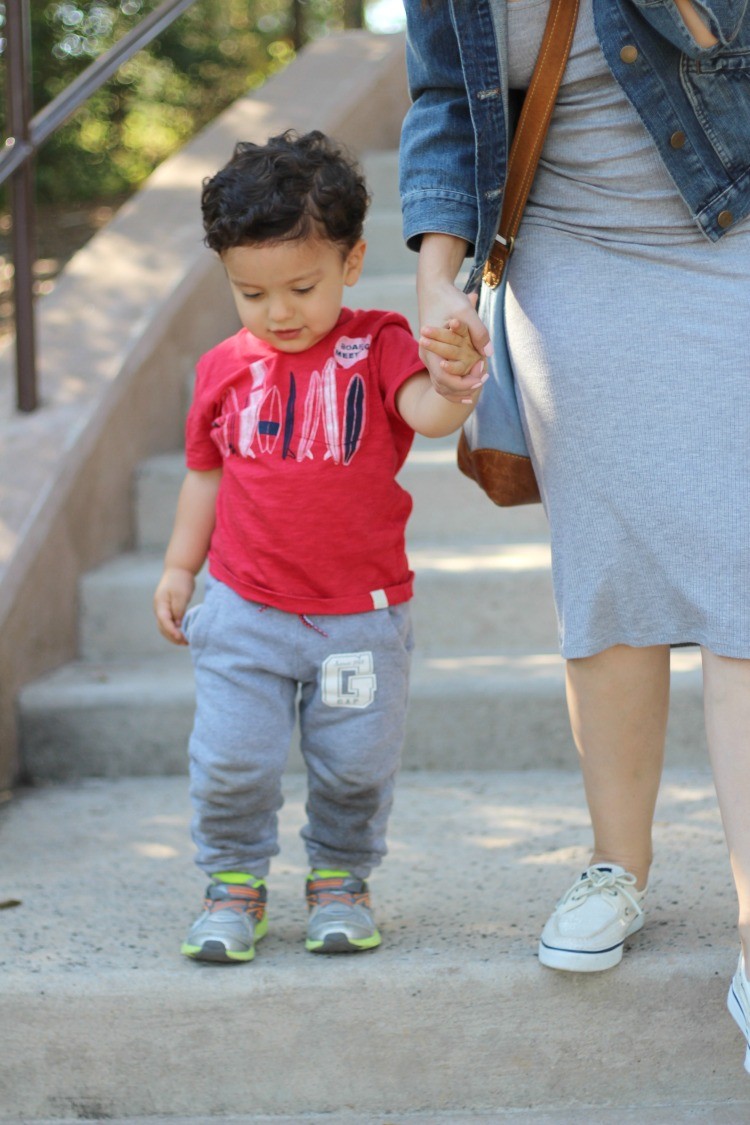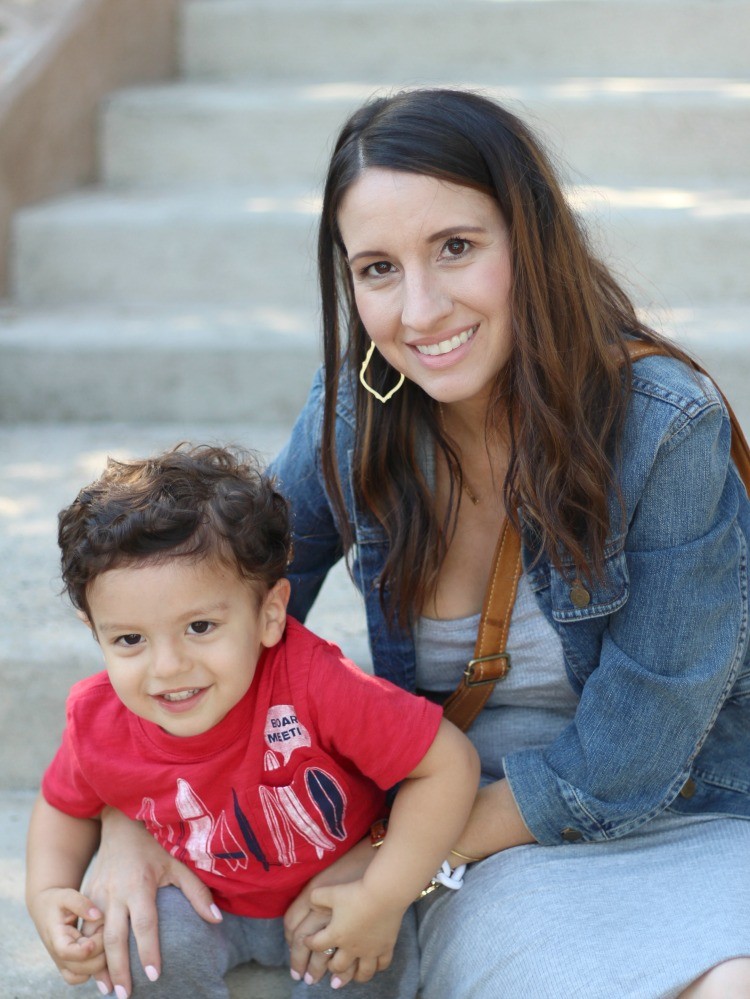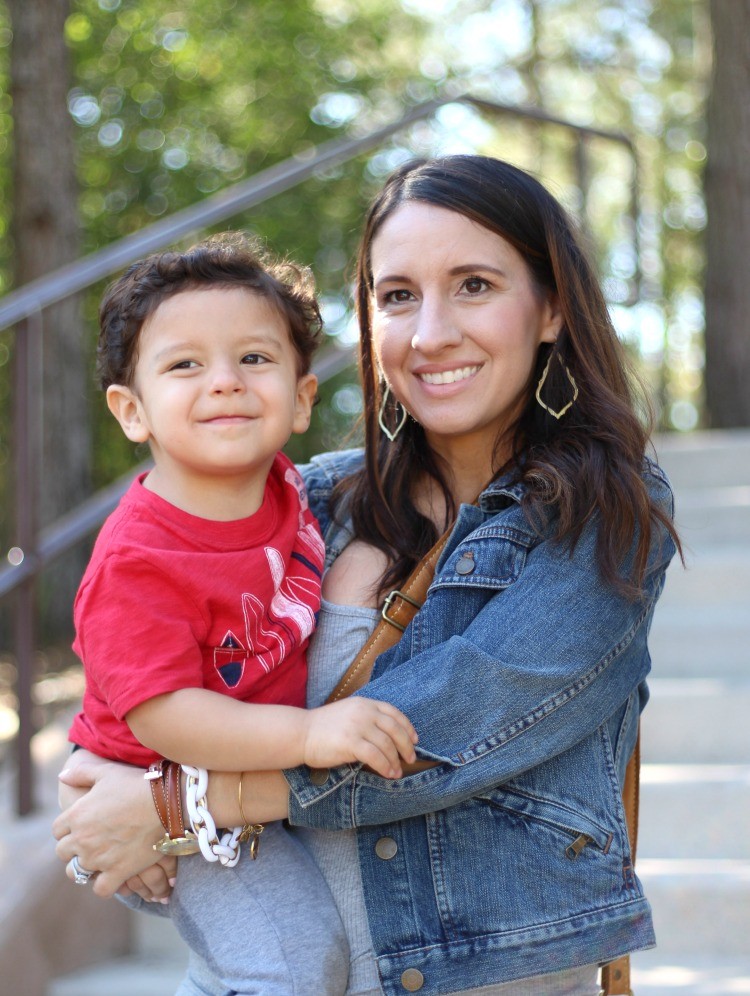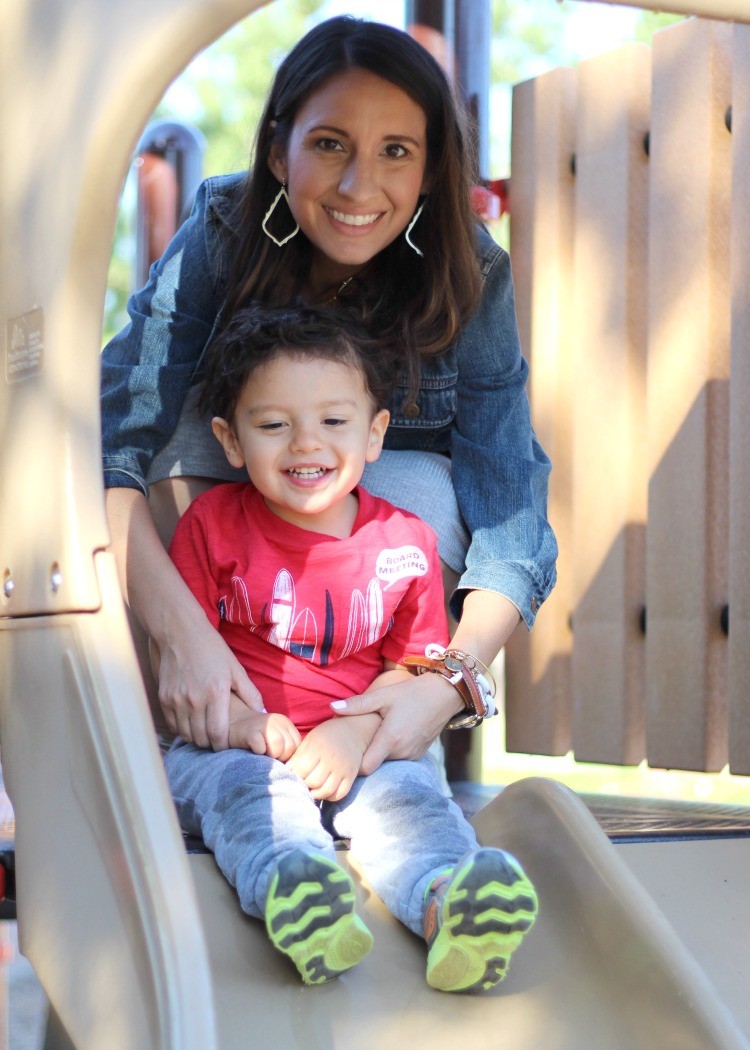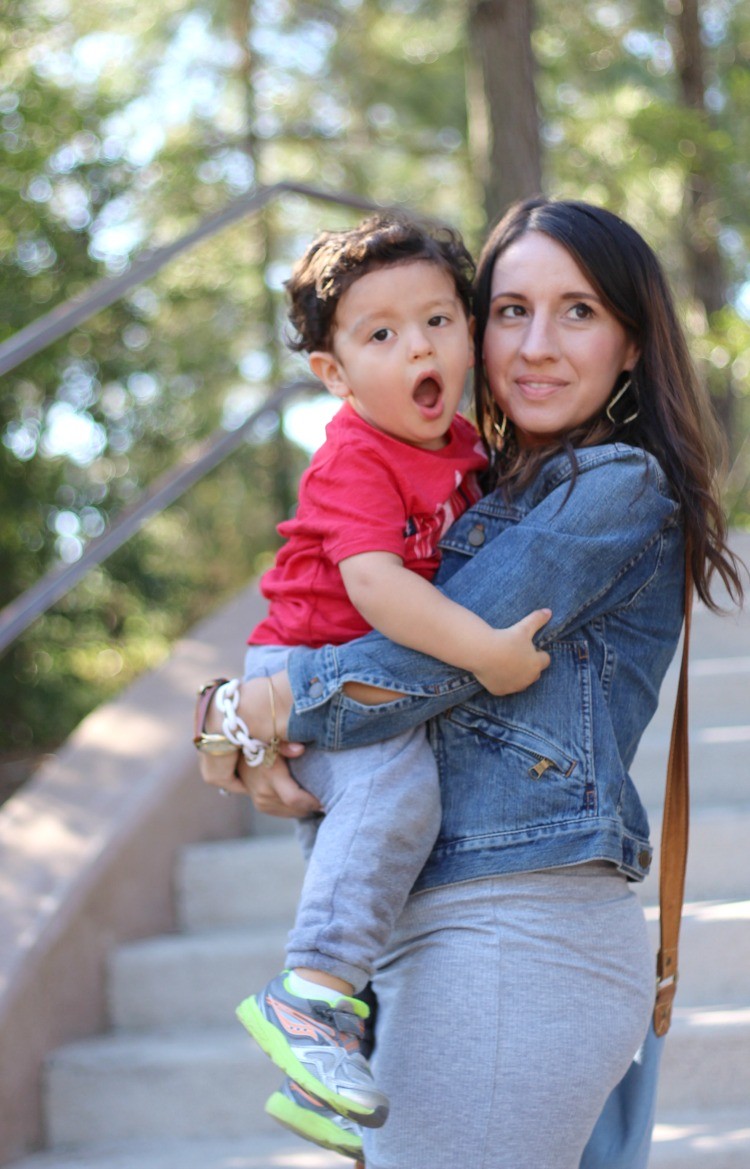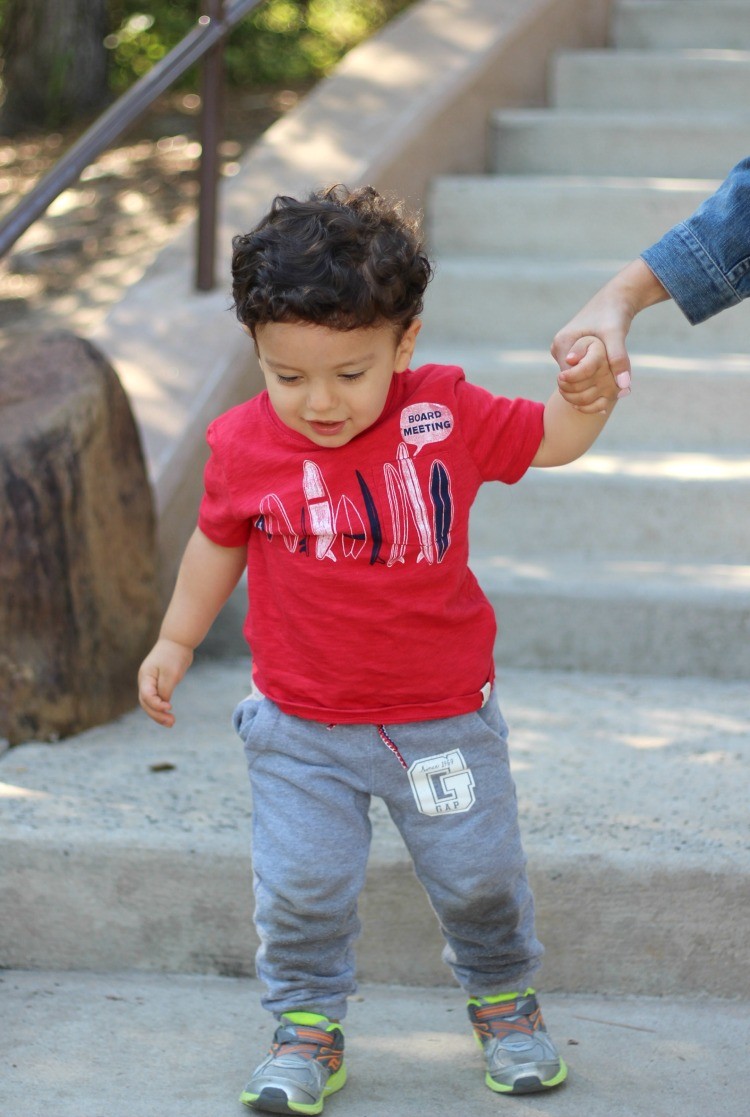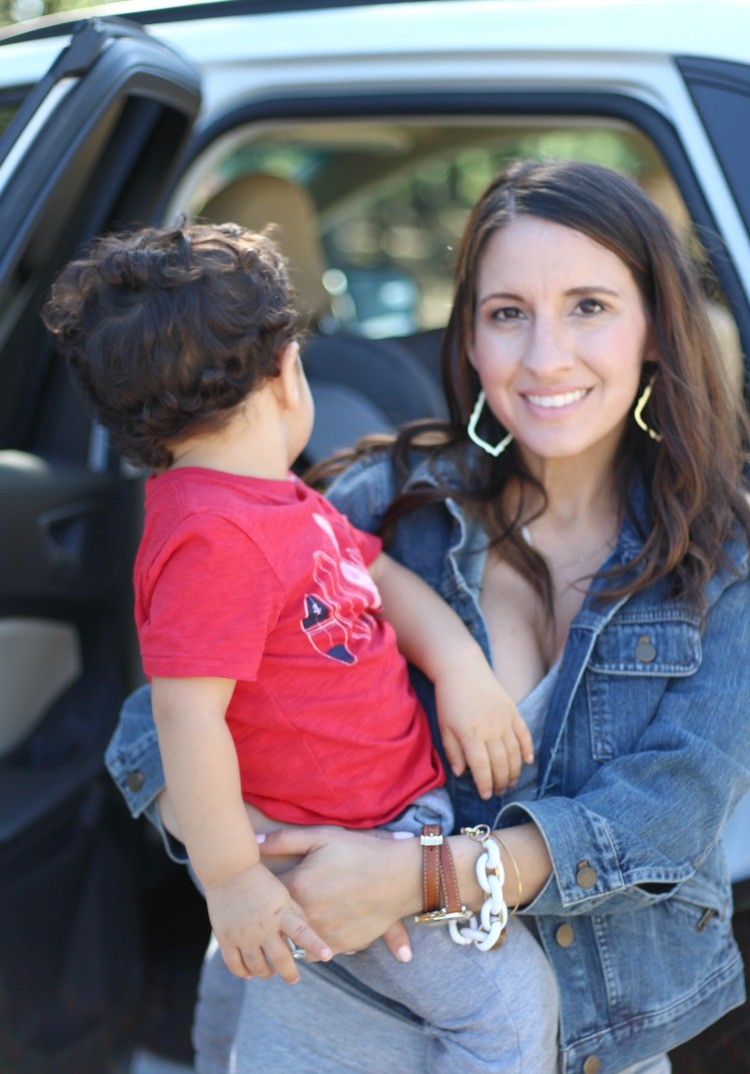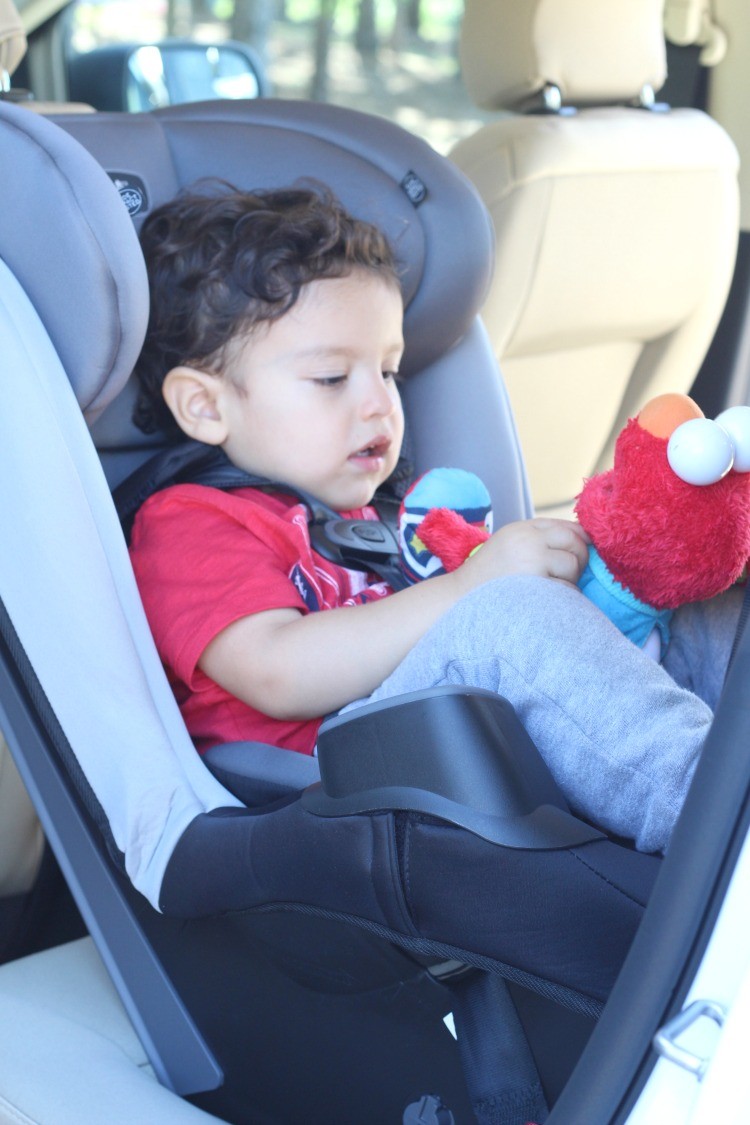 A few weeks ago, Manny and I went on solo dates with our kiddos. Sofi and I went for a latte and lots of snuggles. She's still at that fun stage where I can enjoy a latte, and play with her in the stroller. Manny took Pookie for a Home Depot date in his Evenflo Stratos car seat. I love that we both get to have this special time with our little ones. I treasure moments like this with Sofi. After our mini dates, Manny and I met in the middle with our babies at our local park. We worked with Pookie on going down the slide, and his stair skills. Yep, that's a real thing with toddlers. It rained earlier that morning, but it didn't faze my son from climbing, and going down the slide a couple dozen times. Being able to do one on one dates with our babies is possible because we have a secondary carseat in my husbands car. We were given the Evenflo Stratos car seat to review. It was the perfect addition so my husband can be mobile with our kiddos without needing my car, or neeeding to switch the car seat to his car. That's a whole other headache to do because as your kiddos get older the car seats get heavier. Thank heavens for patient husbands that don't mind installing car seats.
Evenflo Stratos Carseat Review
We received the Stratos Convertible Car Seat (Boulder) from Evenflo and were very excited to install this in my husband's SUV so we would have an extra way to lug around my son without having to swap out carseats. Full disclosure: this is an honest opinion and like any opinions it will be based on past experiences with other car seats we've used. Our primary car seat for my son is the Peg-Perego Primo Viaggio Convertible  (Licorice) so most of my thoughts are based on comparison with this seat. It's important to keep in mind that they differ significantly in price point so they are not necessarily direct contenders. I'll largely focus on the pros & cons of the Stratos in comparison with the Viaggio and the pros & cons irrespective of the Viaggio.
Pros:
Affordability
Cup holders
Ability to Recline (see cons as well)
Lower anchor guides
Cons:
Base reclines to 2 preset options. Does not allow reclining while seat is installed.
Installation a little tricky
Materials don't breathe as well
First off, this is an affordable carseat and shouldn't be overlooked as an option depending on the features desired and budget. At the site price of $130, this is still a bargain. With that comes cup holders which the Viaggio doesn't not come with and I didn't think would be all that important. I must admit that I love having them. We're keeping my son rear-facing as long as we can and he gets in the habit of taking his shoes and socks off on long drives. The cup holders have become the place where he likes to store them which is welcomed relief to just being thrown somewhere in the backseat for mom or dad to search once arriving to our destination.
When we first received the car seat my first worry was: Will it recline? We had a terrible experience with a car seat from a rental company where the seat did not recline and my son had to suffer sitting at 90 degrees upright. Thankfully it does, but it does so by choosing 1 of 2 positions the base folds in/out of. That's where this feature starts and ends. Once you picked to recline and which of the 2 positions to place the seat in, the feature ends because you cannot change the reclining angle without removing the lower anchor connectors. By comparison the Viaggio's base stays in place and can recline as desired.
And so we go into the installation. As far as installations go, it's pretty standard though we fell victim to some standards the Viaggio and our infant car seat the Uppa Baby Mesa shared where the Stratos did not. In both the Viaggo & Mesa the lower anchor connectors self retract independently of each other. By comparison, the Stratos has one long piece with connectors on both ends which are is then adjusted on one side like a seatbelt. There are pros and cons to each approach, but I do prefer the self-retracting method, as it is one less place I have to pull/tighten. When it comes to a carseat and the safety of my son, I don't want to wonder if it's tight enough or secured enough/correctly. Additionally, the manual showed 2 different types of lower anchor connectors, which led me to wonder if I was looking at the right connectors. Lastly the strap has to be reconfigured for the seat to be rear-facing. We learned this the hard way after installing the seat and then finding that it just would unbuckle due to the strap being higher and not in the correct position allowing the seat to be anchored correctly.
One feature I really thought was innovative about the Stratos is that they provide these plastic inserts that attach to the lower anchors in your vehicle making it much easier to find and helps avoid trying to find blindly while trying to hook the Quick Connectors. This is always a problem with the Viaggio & Mesa car seats.
Lastly, the other noticeable difference is in the seat materials. Again this is not an apple to apples comparison as the Licorice Viaggio is a leather trim compared to the Stratos which is not. Even on short trips my son sweats much more in the Stratos than he does in the Viaggio. The Viaggio is installed in my 2014 Ford Edge and the Stratos is installed in my husband's 2016 Ford Edge. This has been a little disappointing to find, but since it's not the primary seat we use we can live with it.
Thanks so much for stopping by!! I hope ya'll have a good weekend celebrating Memorial Day!! Let's remember to celebrate all those that are servinggiven the ultimate sacrifice, and served our country. I'll be taking a moment to pray for those that were lost in war, and to send love to their loved ones.

This post has been sponsored by Evenflo. As always all opinions are my own. Thank you for supporting those who support Pretty In Her Pearls.