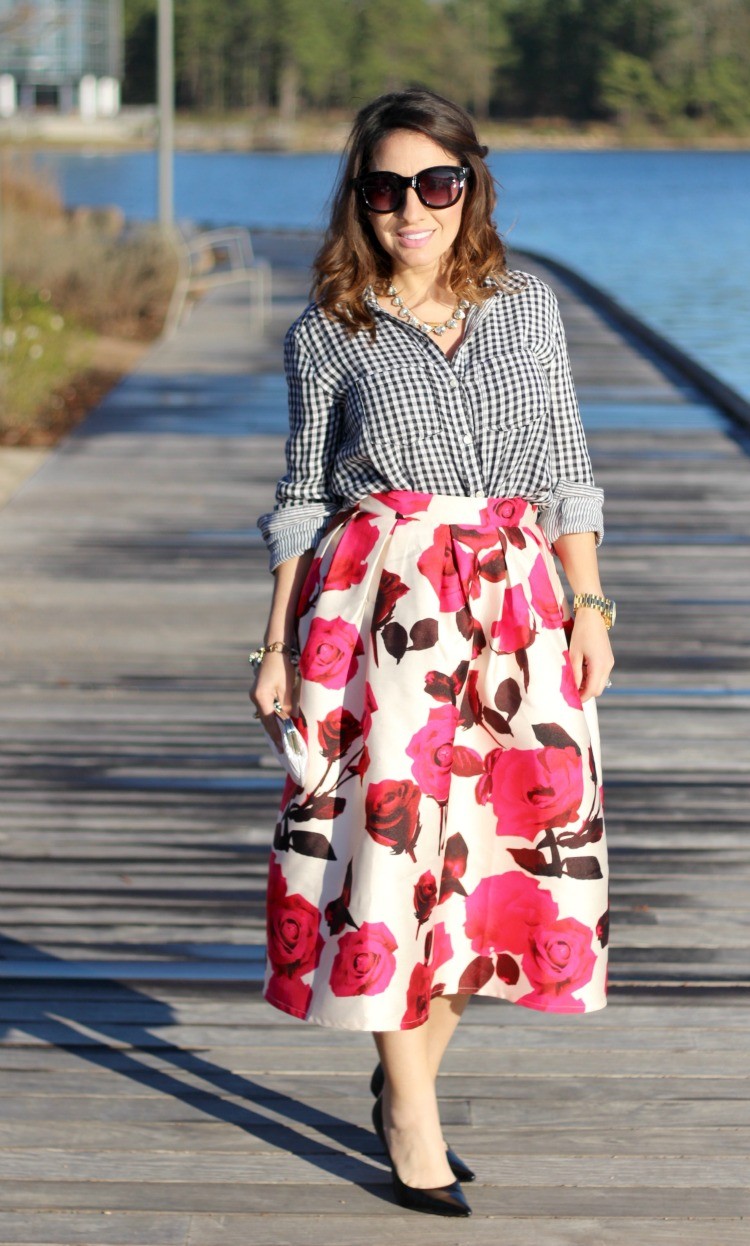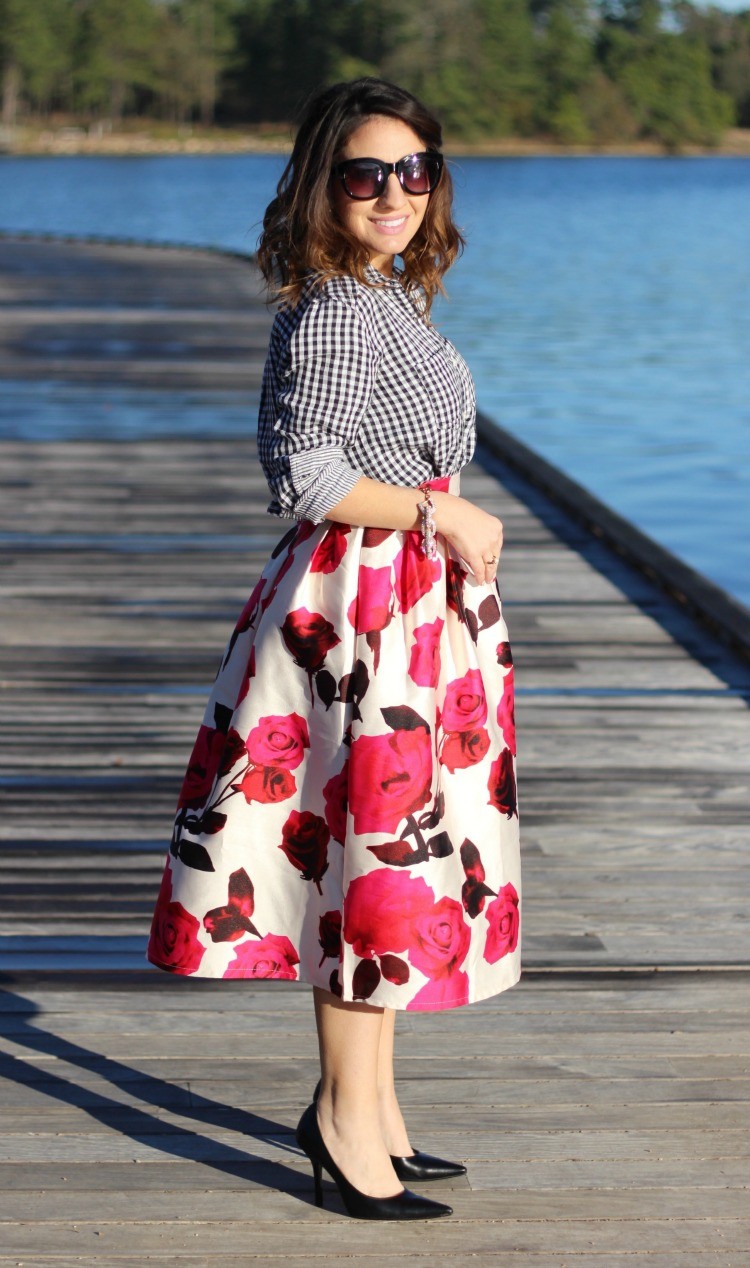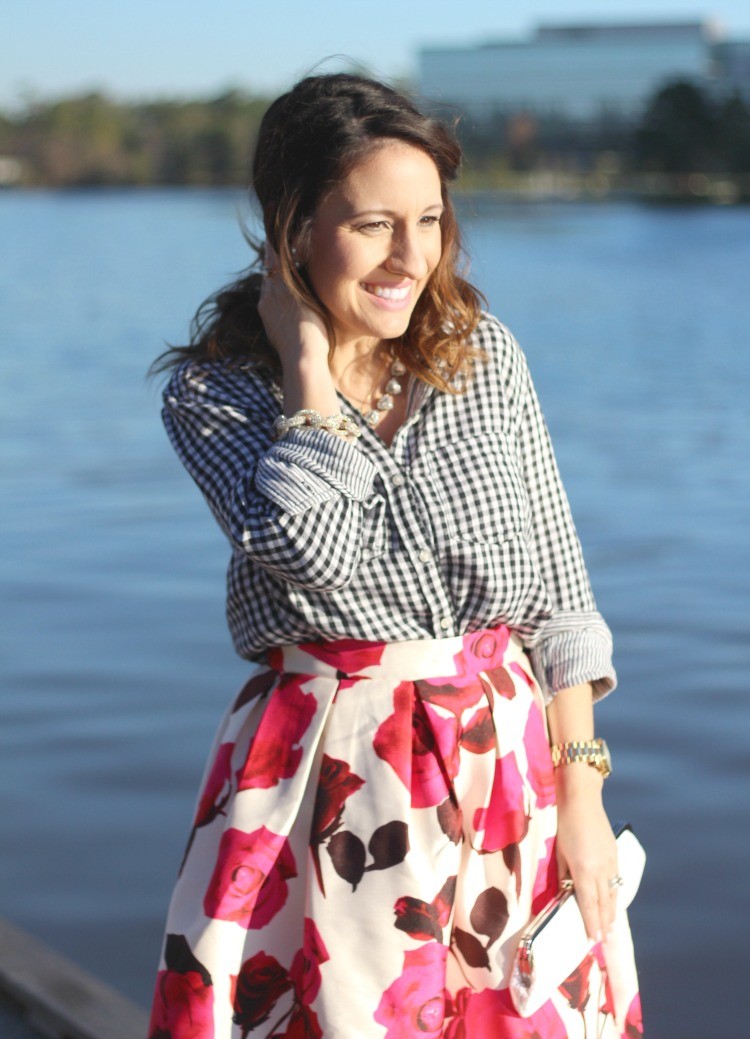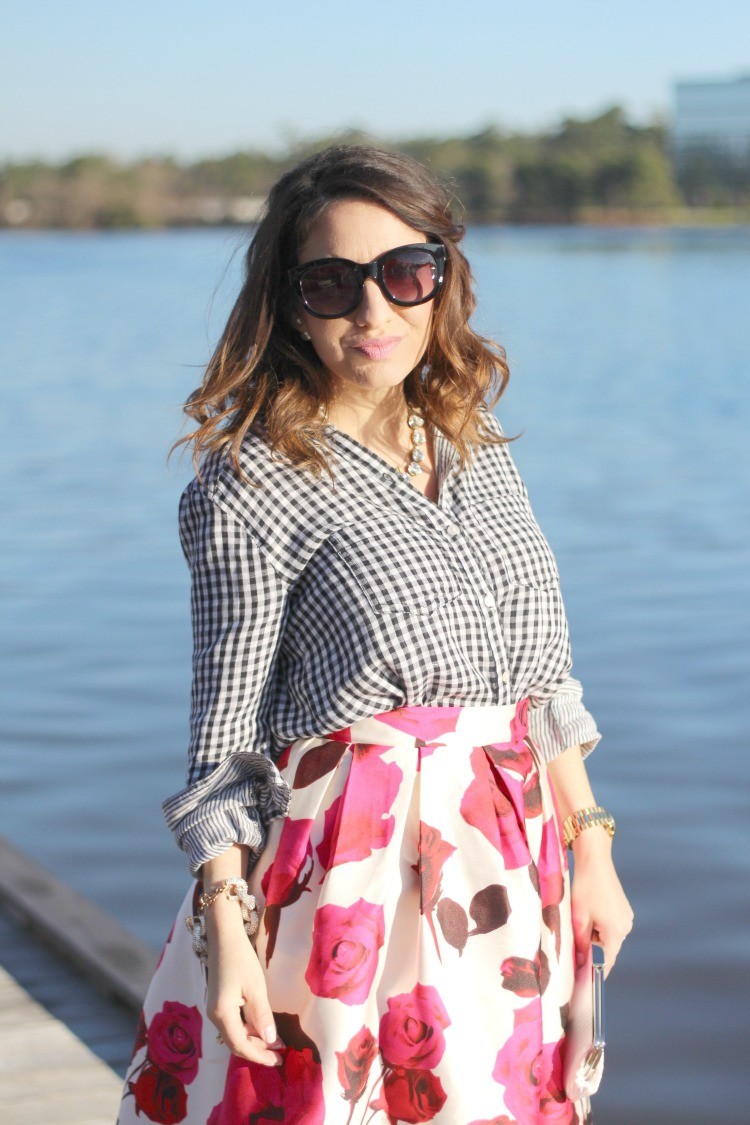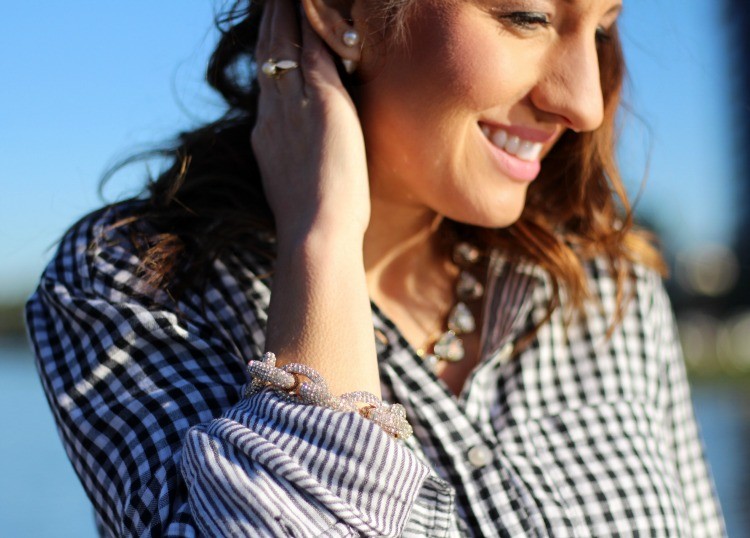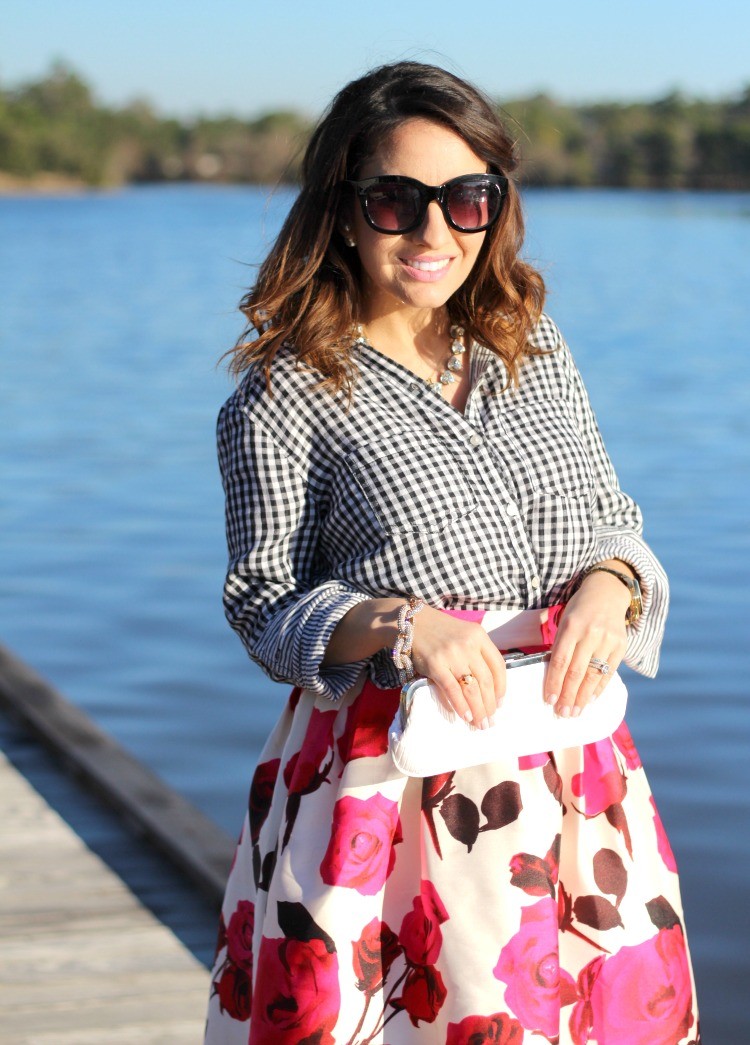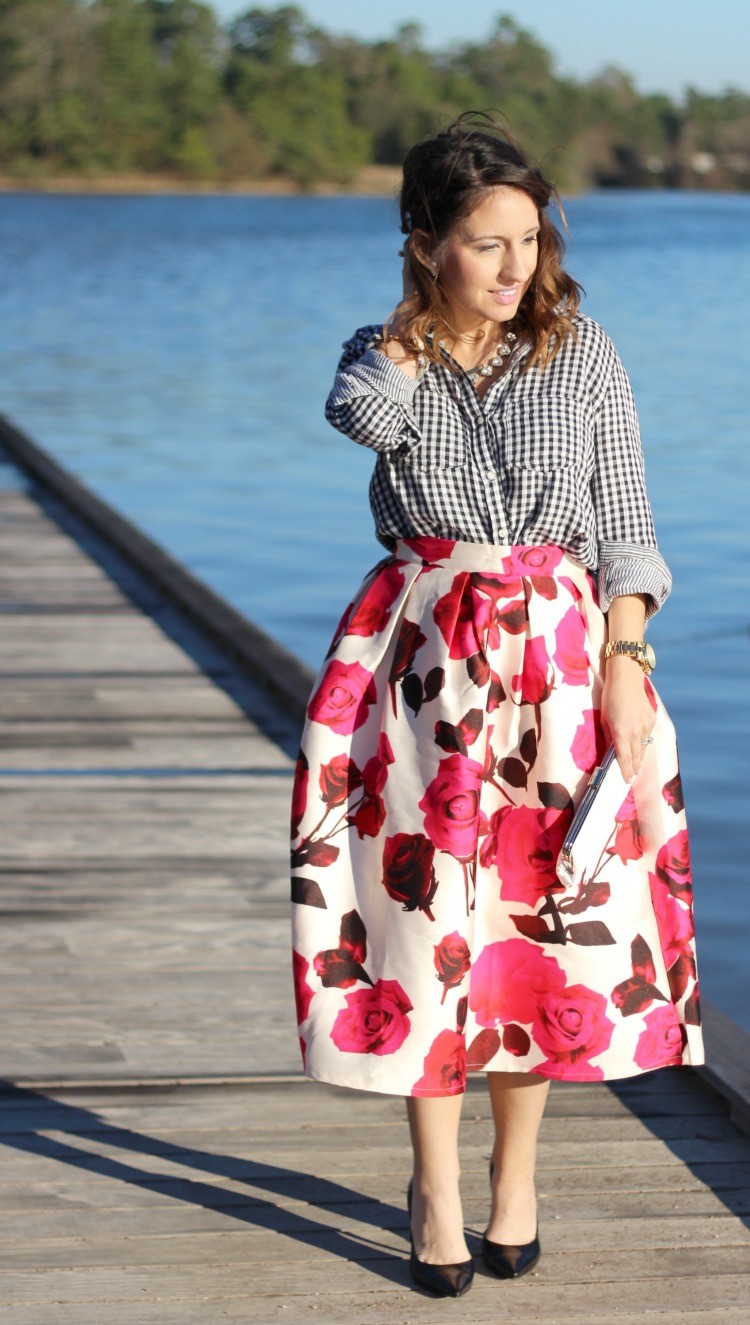 Shirt:Nordstrom sold out (similar style) | Skirt:Chicwish | Shoes:Guess via Macy's | Purse:Aldo (similar style) | Earrings:Bauble Bar (similar style under $13!!!) | Necklace:Bauble Bar, Stella and Dot | Bracelet:Jane old (similar style) | Watch:Michael Kors | Lips:Whirl lip pencil and Snob
Valentines is only a few weeks away, and I was lucky enough to borrow this gorgeous midi skirt from my girlfriend Elizabeth. I'm seriously in love with the cut, and the different shades of pink and red in it. It's from the site Chicwish, and I have to tell you I'm really impressed with the quality of this skirt, and the price point. They have free shipping, but fair warning their website states that orders can take 12 to 18 business days. Good news they do have express delivery!! So if you want this before Valentines, I would suggest probably going that route. Okay back to the skirt, it's so pretty that trying to figure out just the right top to wear took me an entire week!! At first, I was leaning towards a pink top, but I don't own nude pumps so I nixed that idea pretty quickly. I really need to add nude pumps to my shoe game like yesterday!! It's definitely on my to do list, and Valentines list for my husband. Yes, I am embracing the list for all things gift related. With that in mind, I chose this cute gingham top, and these pumps. Seriously almost any shoe in this style is a great buy!!
I'm writing from my kitchen table this morning, while my husband plays with baby Manny. Poor little man has been teething like a champ so it's been an interesting weekend. I'm so thankful my husband, and I didn't have much going on over the weekend since our little guys been in a little bit of pain. Thankfully, we did get a little couple time Friday night. It's amazing how just having some time just to ourselves after our little man goes down for the night is almost like a little mini date in pjs.
Thanks for stopping by!! I hope y'all have a fabulous week!!