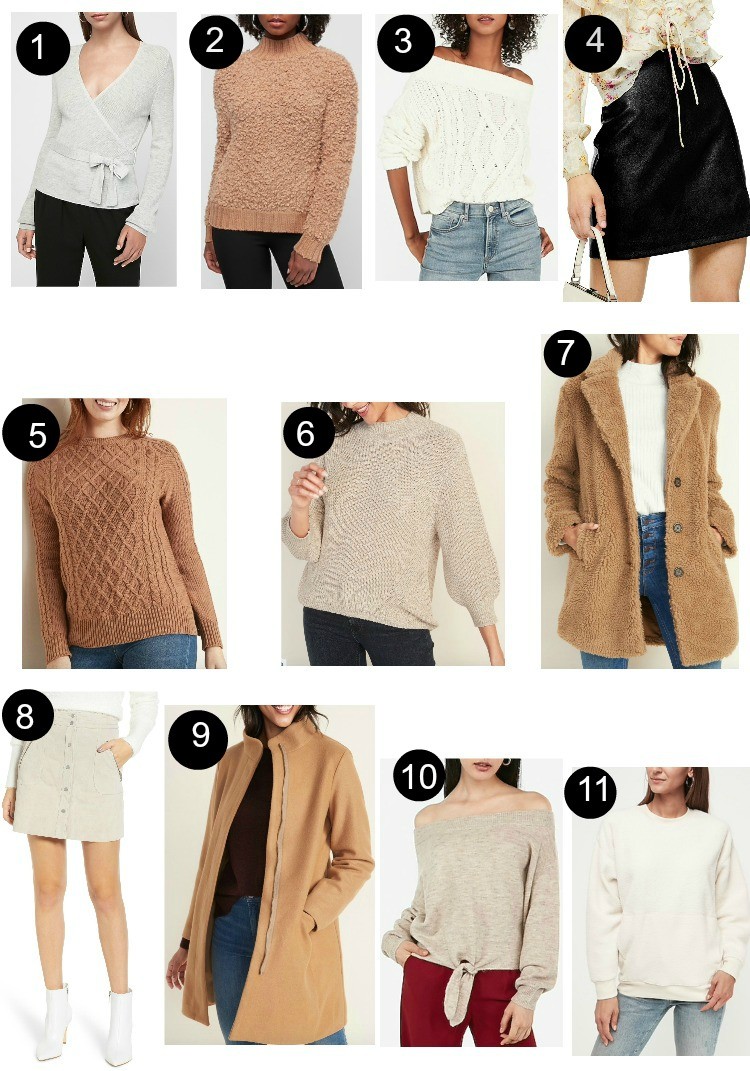 1 / 2 /3 / 4 / 5 / 6 / 7 / 8 / 9 / 10 / 11
Hi, guys! Fall is here and I have been combing the stores for cute neutrals. I found some really great options that I think you will love. These are all seriously so cute. I went ahead and ordered the camel coat and really can't wait to wear it on repeat. It comes in black and petite sizing. The next coat on my list is the teddy bear coat and basically the sweaters. I love all the neutrals.
Chat with y'all later! Off to recover from trick-or-treating with my littles.