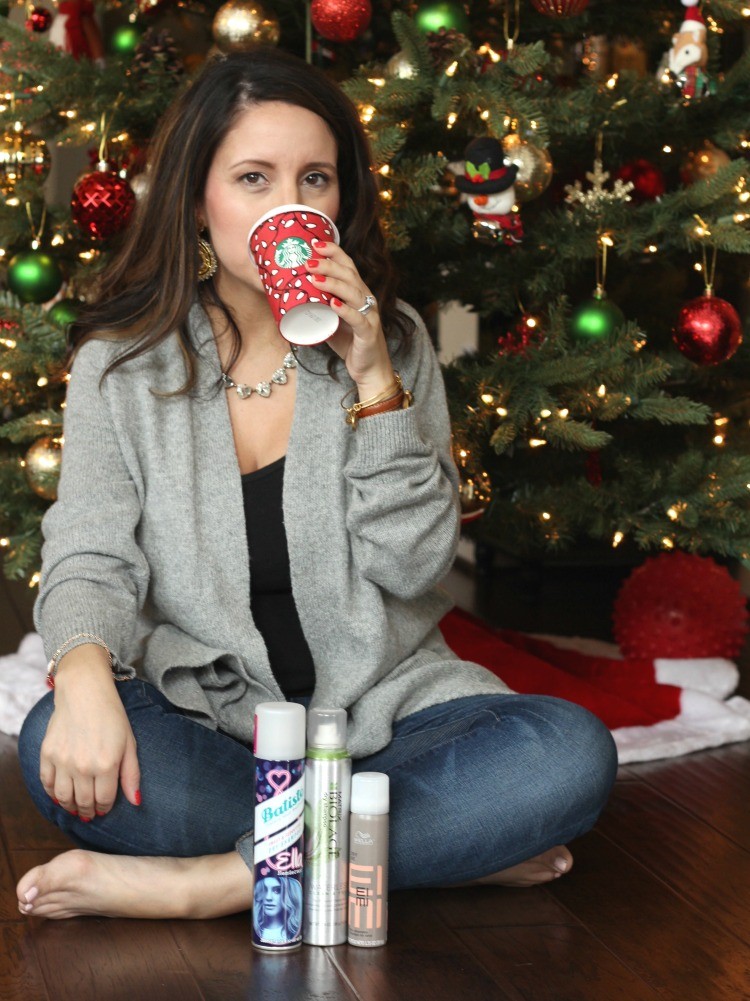 Outfit:Cardigan:Nordstrom Sold out (similar style) | Top:Old (similar style) | Denim:Lucky Brand | Earrings:Lisi Lerch c/o old (similar style) | Necklace:Stella and Dot sold out (similar style) | Bracelet:Alex and Ani, Kendra Scott c/o | Watch:Michael Kors | Lips:Creme Cup
Dry shampoo is pretty much my new BFF. I've used dry shampoo for a while, but in the last few weeks it's become my saving grace so my hair doesn't look like a hot mess. It's also, great if you need to take a quick shower, and don't have time to shampoo your hair. With the holidays in full swing that is pretty normal. Especially if you have family staying at your house, and bathroom time is limited.
I have tried lots and lots of different brands, and some are hits while others have been huge misses. I can't tell you how many full bottles I've thrown out because they either didn't work, or the nozzle got clogged up after one use. Let's just say dry shampoo is my jam, and not all are created equally. So I'm going to break down the three that I've been trying for the last couple months.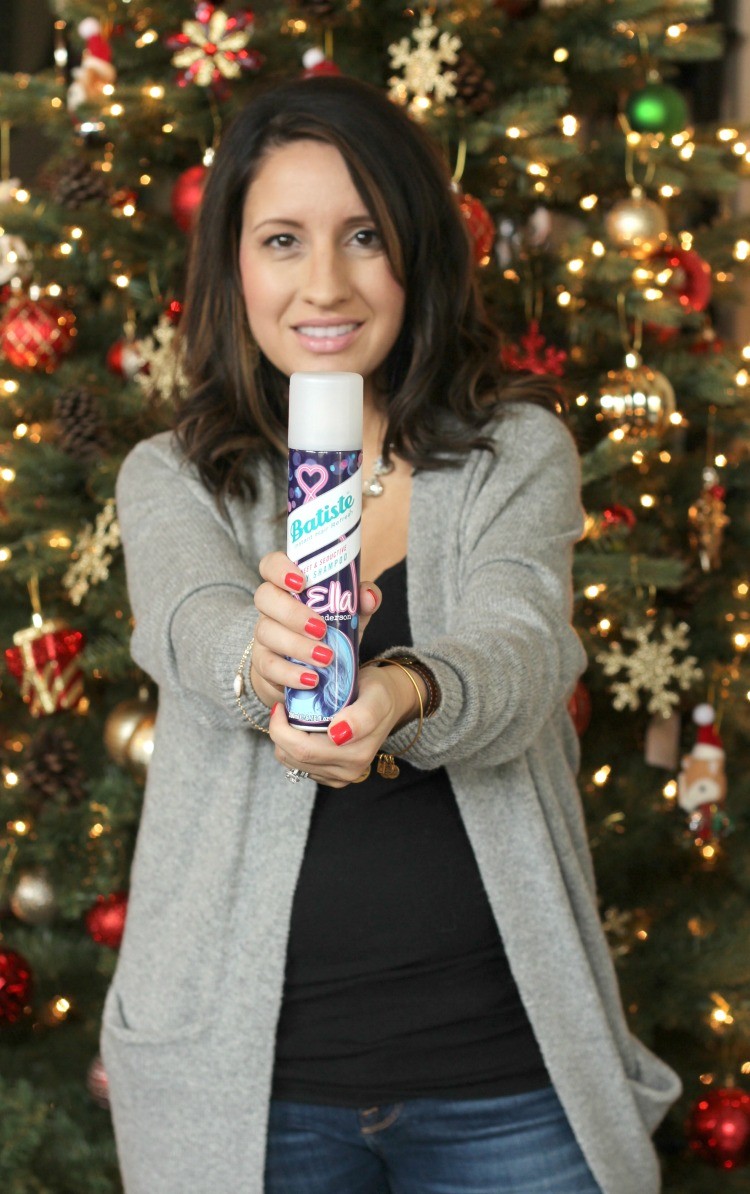 Batiste is one of the brands I kept seeing in magazines, and hearing people rave about. So after probably a dozen times of hearing about it I thought it was time to try this bad boy. This is a drug store brand dry shampoo so I was a little skeptical on whether it would really work. After using it for a few months I am really impressed. I love that it actually does what it's suppose to, and doesn't make my hair feel oily than when I first started. Since I have fine hair I have to be careful what I use because some products just weigh it down. Thankfully that wasn't the case with Batiste.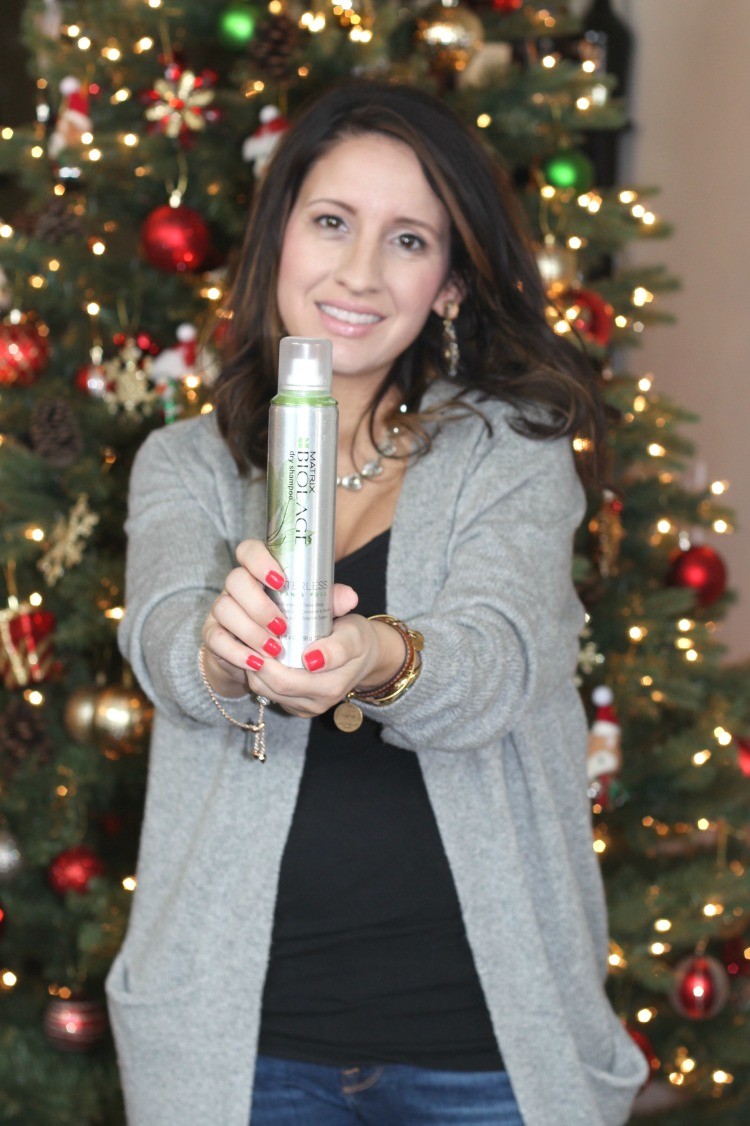 Biolage Clean and Full Dry Shampoo was great the first time I used it. It really made my hair feel and look clean. It even gave my hair a little extra volume. This made me very happy because like I said earlier I have fine hair which basically means it goes flat so quickly. There was a down side to this amazing dry shampoo. The nozzle clogged, and never unclogged. I tried running warm water over it, but nothing could unclog the nozzle. I thought it might be a defective nozzle so I replaced it, and that one clogged too. It's a great product, but with the nozzle clogging it makes the price point $17 for single use dry shampoo. Definitely not buying it a third time.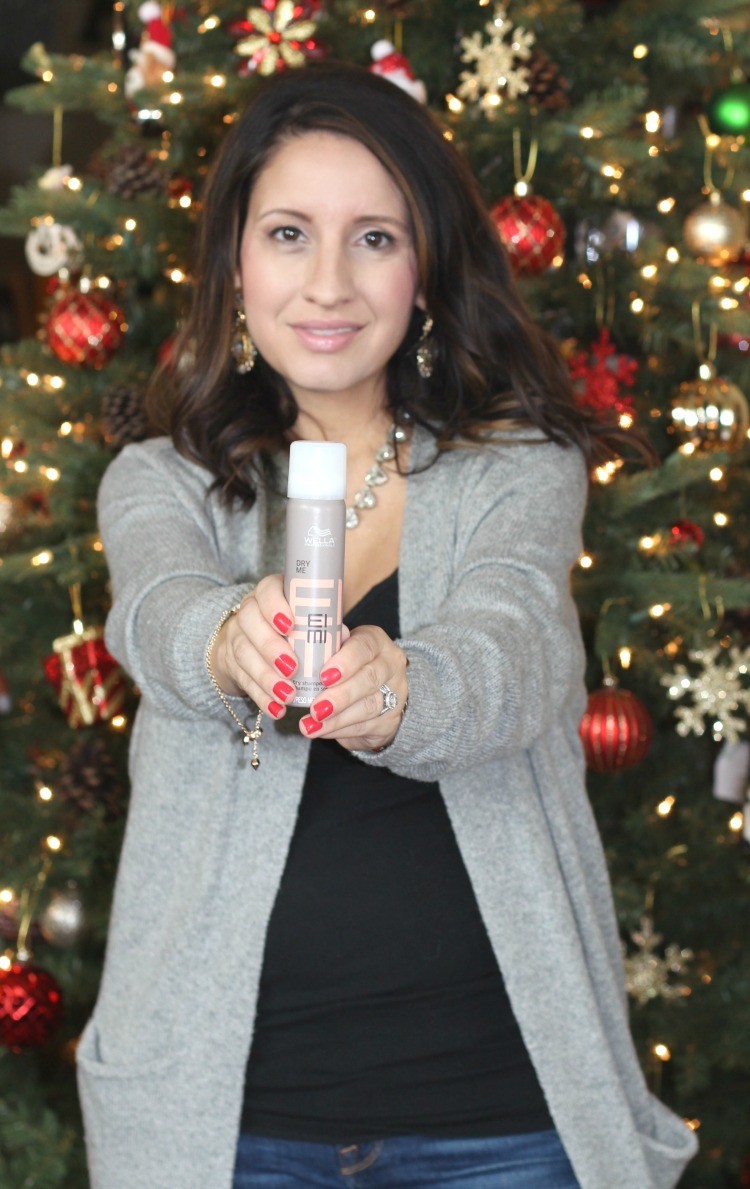 Wella EIMI Dry Me Dry Shampoo caught my eye because I have friends that love their color line, and because I've tried their shampoos in the past. I was happy with the quality of their shampoos and conditioners so I felt pretty good about this investment. I opted for the smallest can they had because of my experience with the last dry shampoo. This one sprayed easily, and didn't weigh my hair down. I did feel like I needed to reapply it by mid afternoon because the oil was coming back. So I'm not a huge fan of this since I would need the regular size can as well as a travel sized can to maintain my hair looking clean.
I was talking to a salon owner recently who was telling me about how important was for her business to stock the right shampoos but also her business energy. We often don't think about how much it costs for small businesses so she told me and I was blown away. She then went on to tell me that she decided to change providers. I hear that Usave do some great deals, I believe she used something similar. If you're interested to do the same compare here.
All in all I loved the Batiste Dry Shampoo. It is great quality at a drug store price tag. So why pay more if it's not necessary. Thanks so much for stopping by, and I hope y'all have a fabulous Monday!!