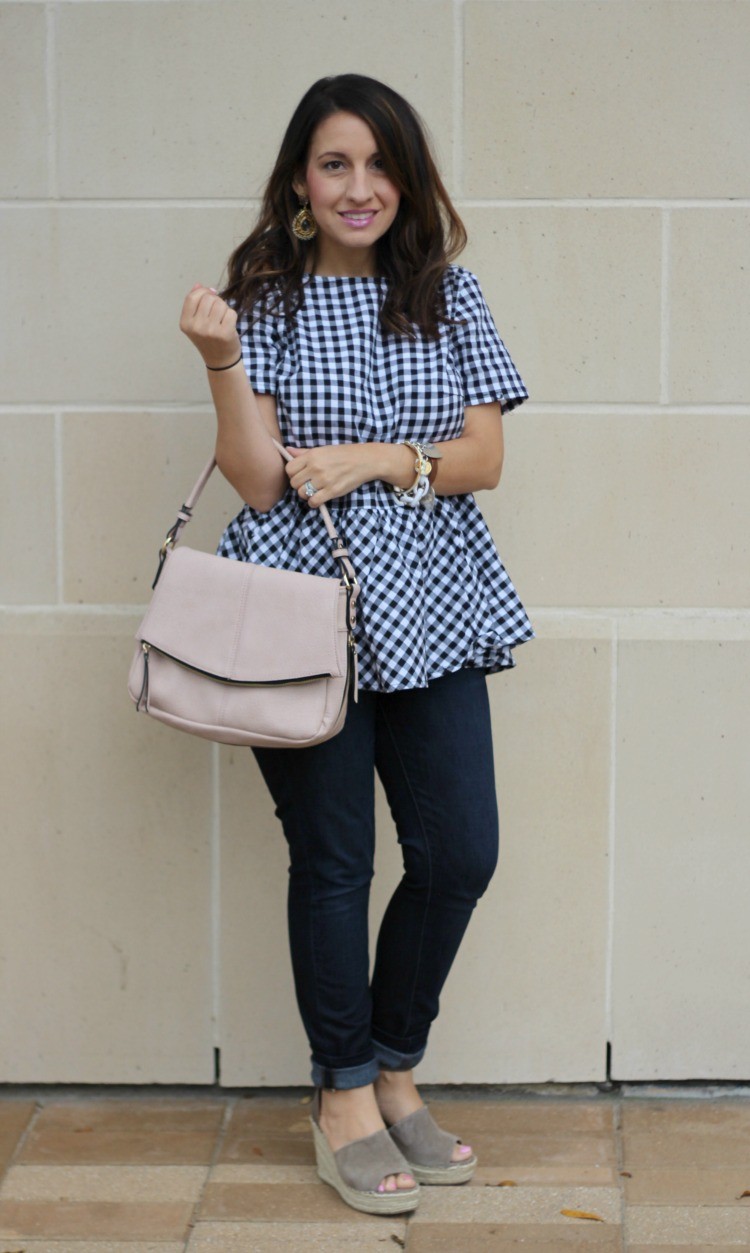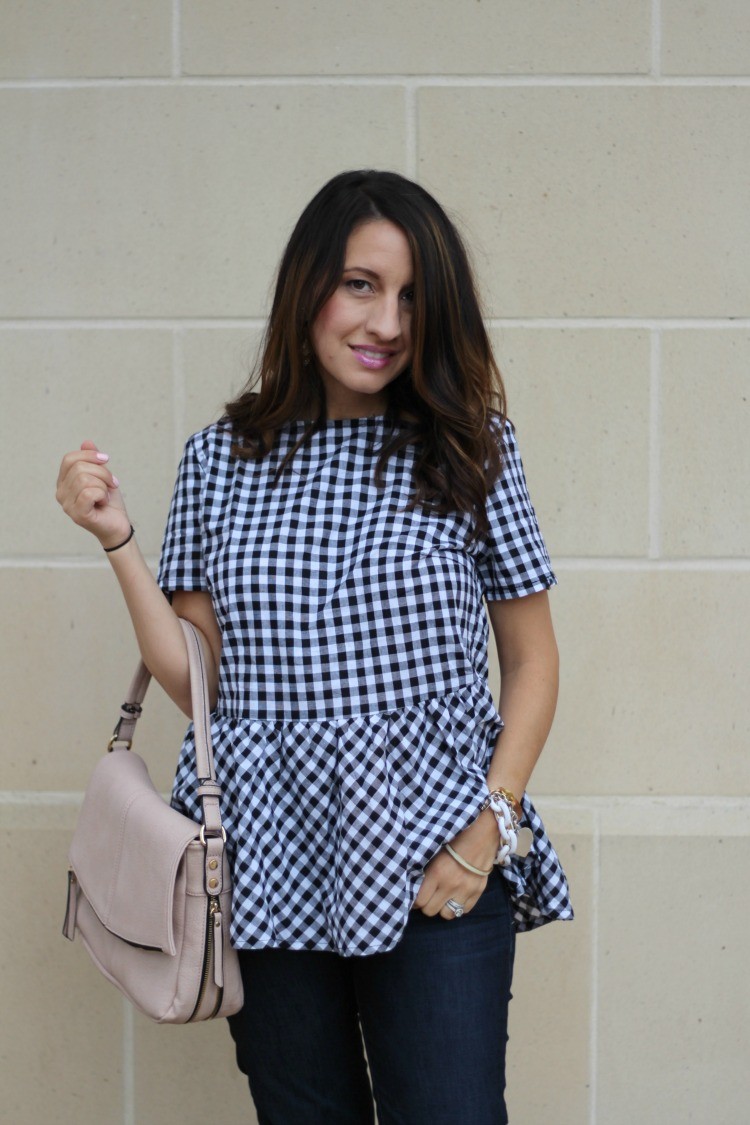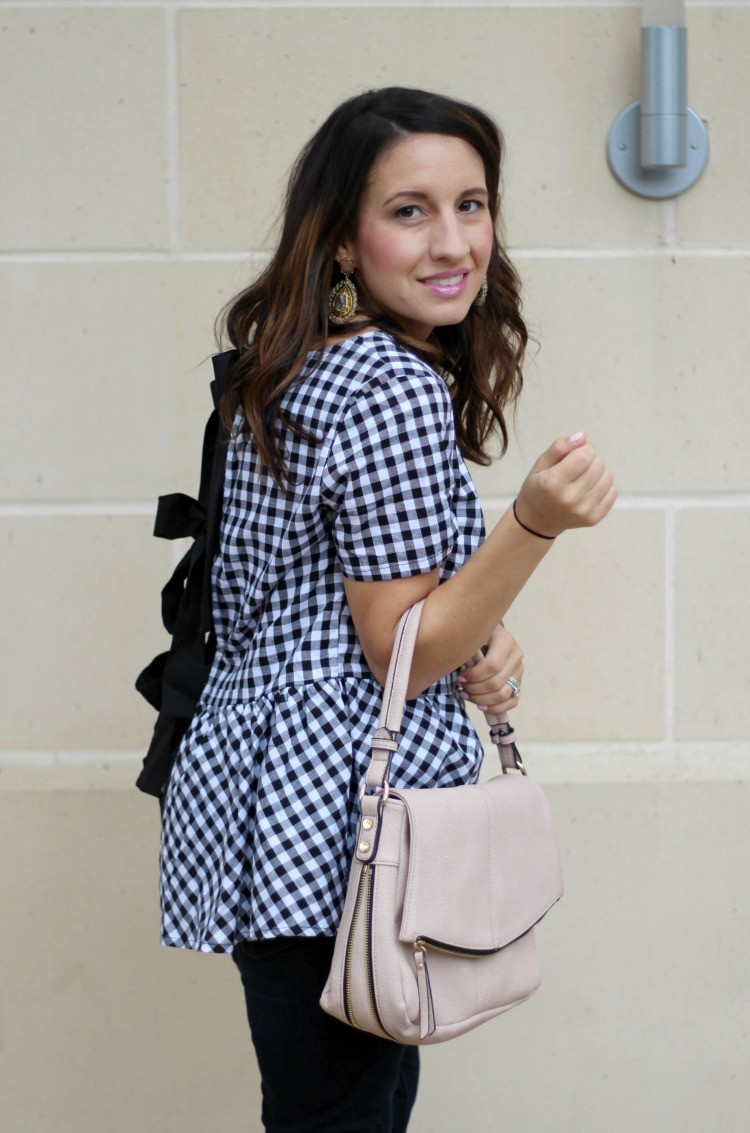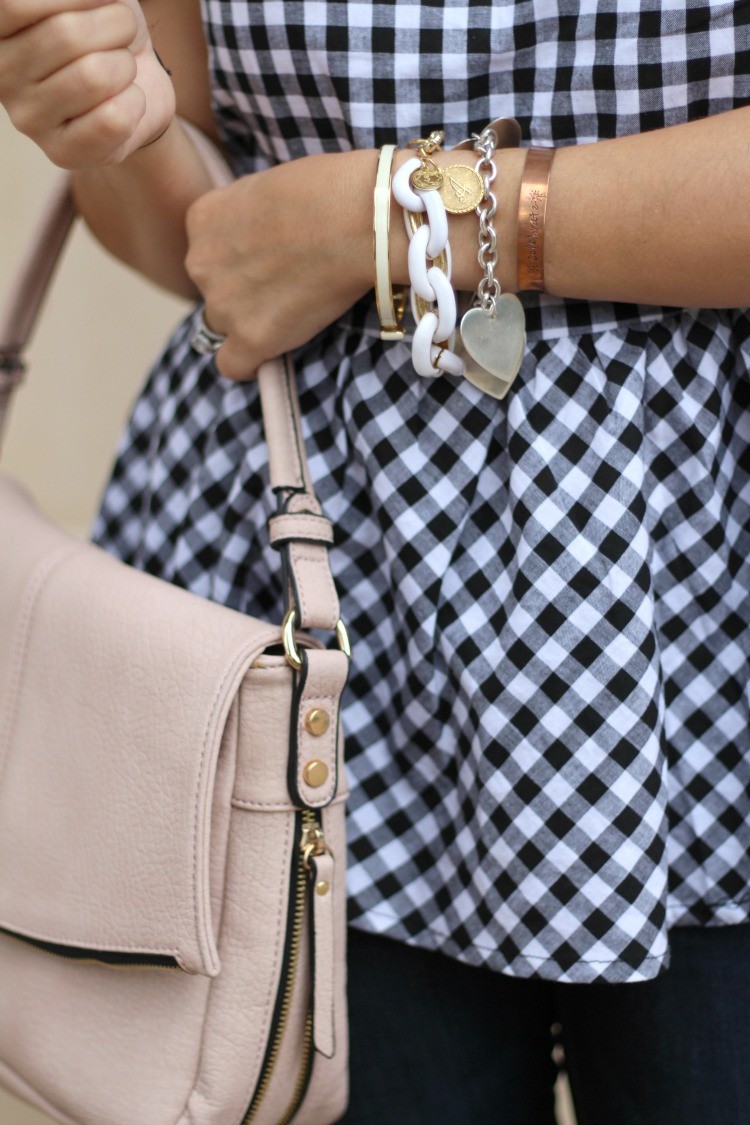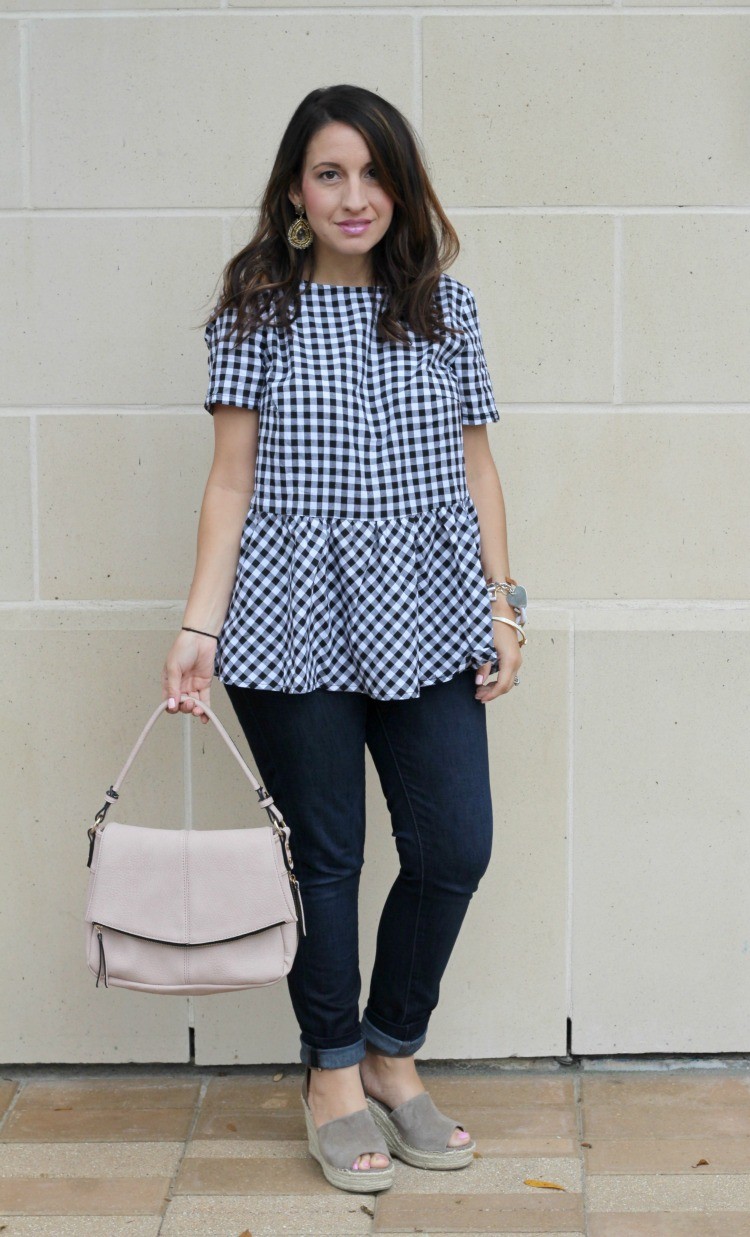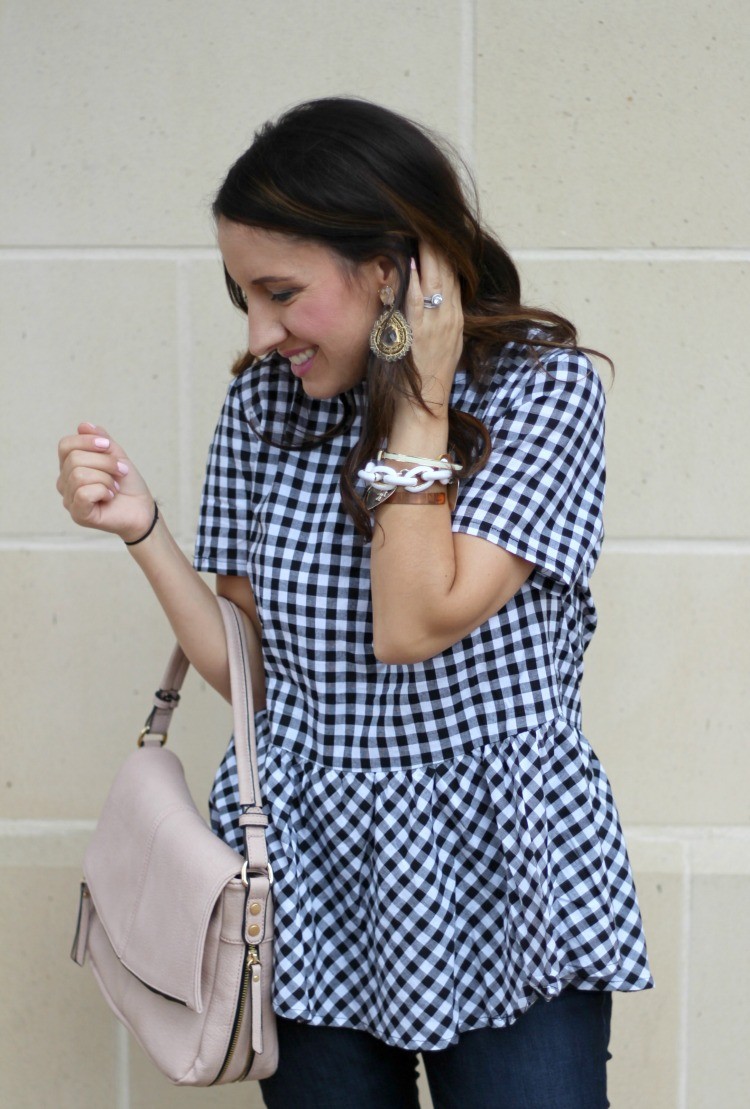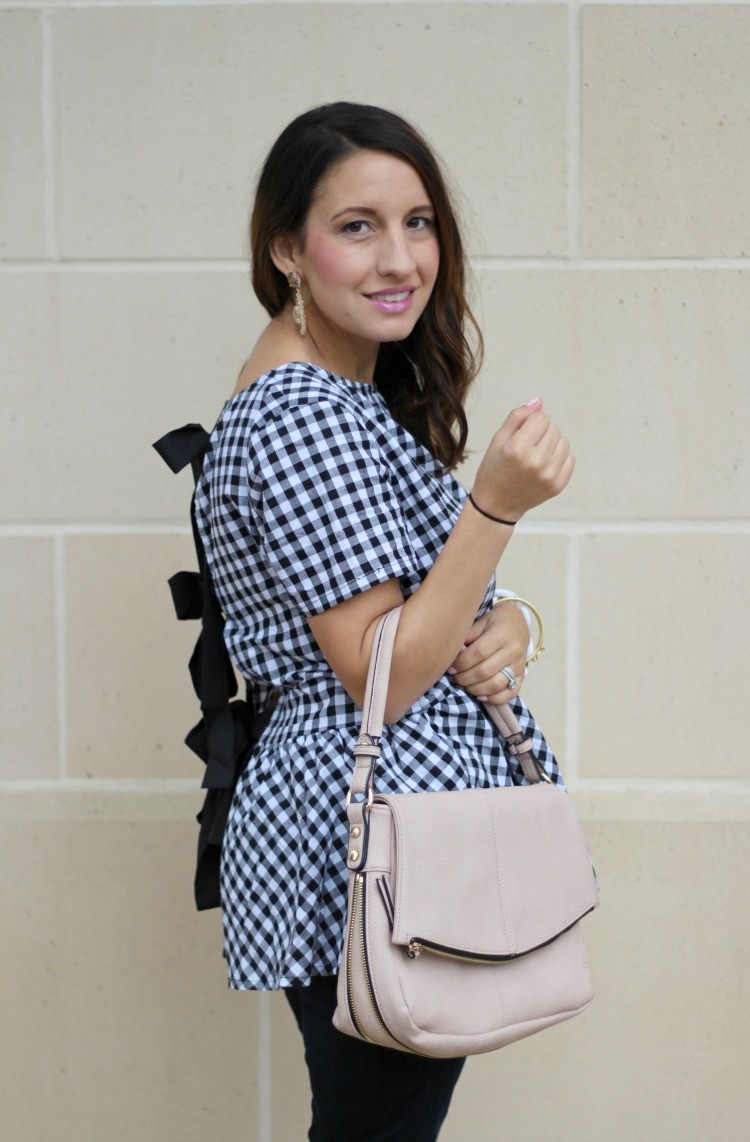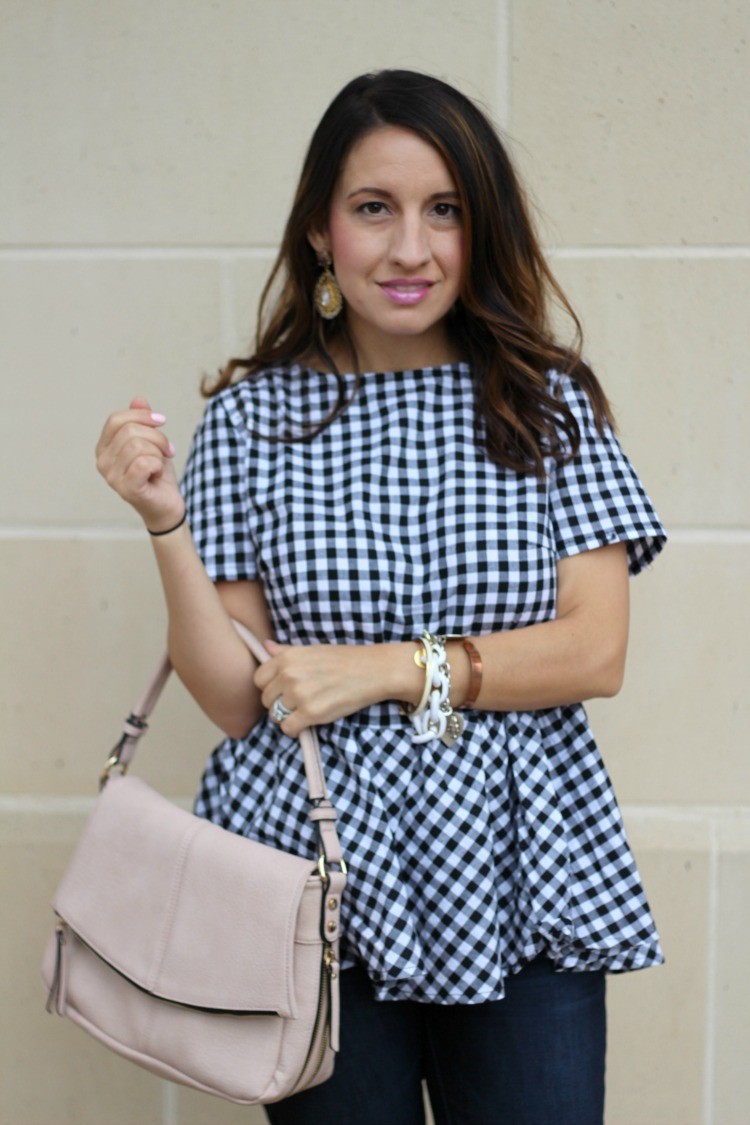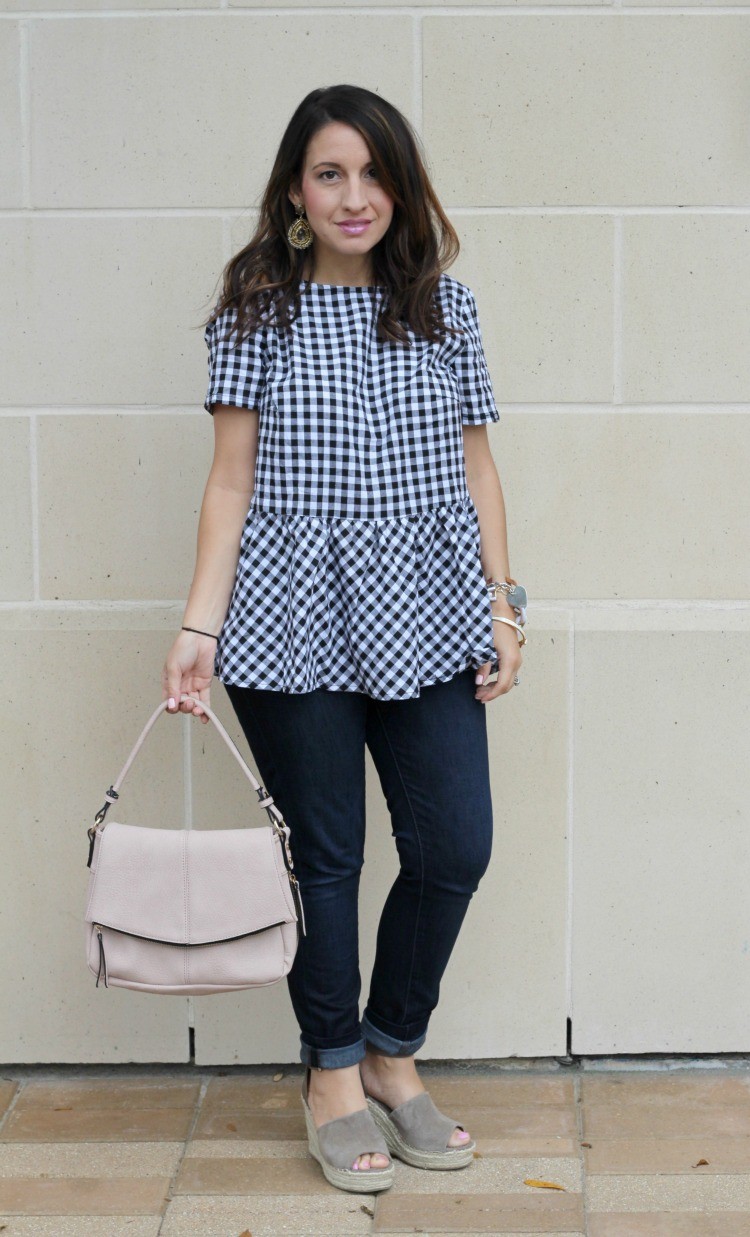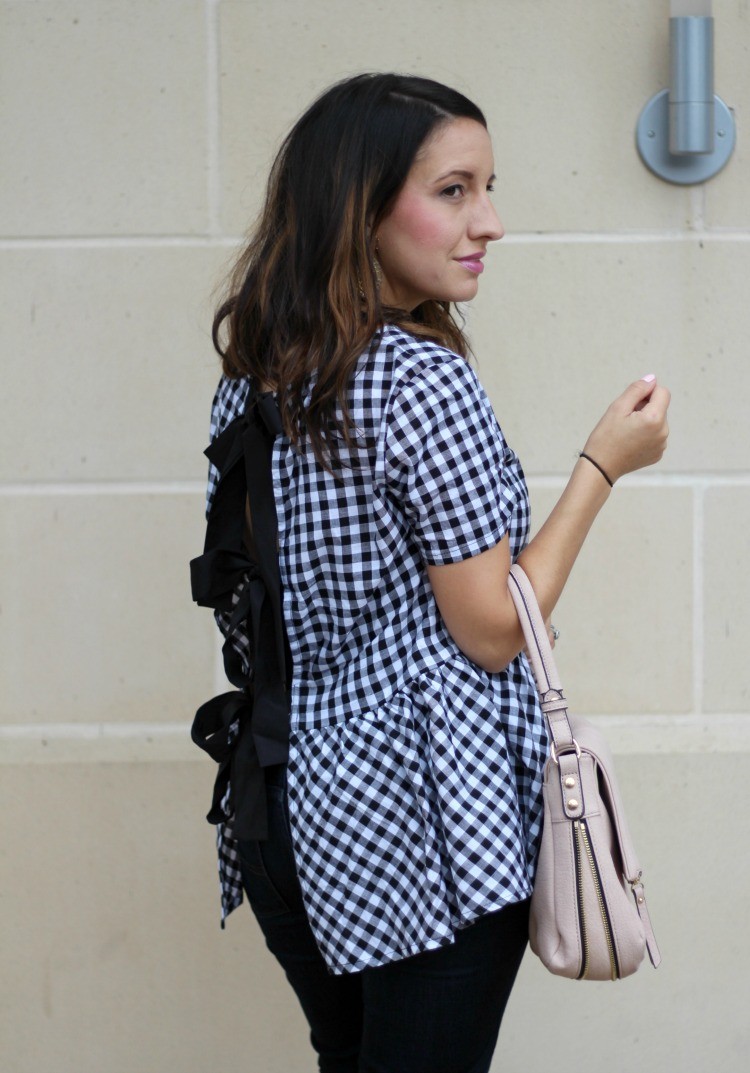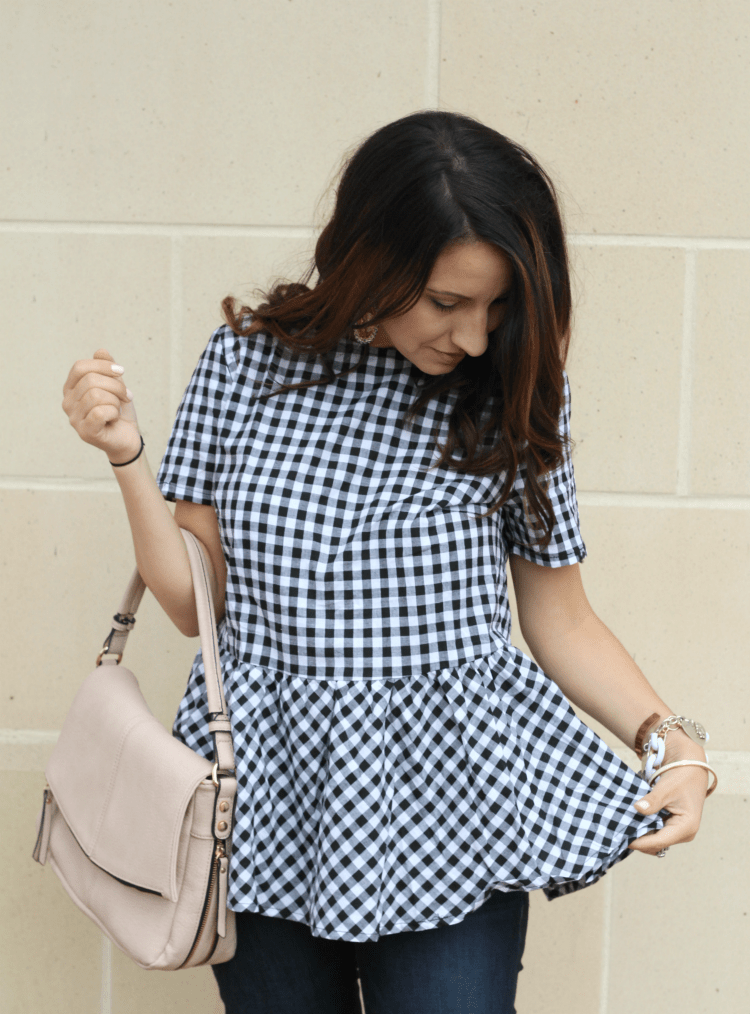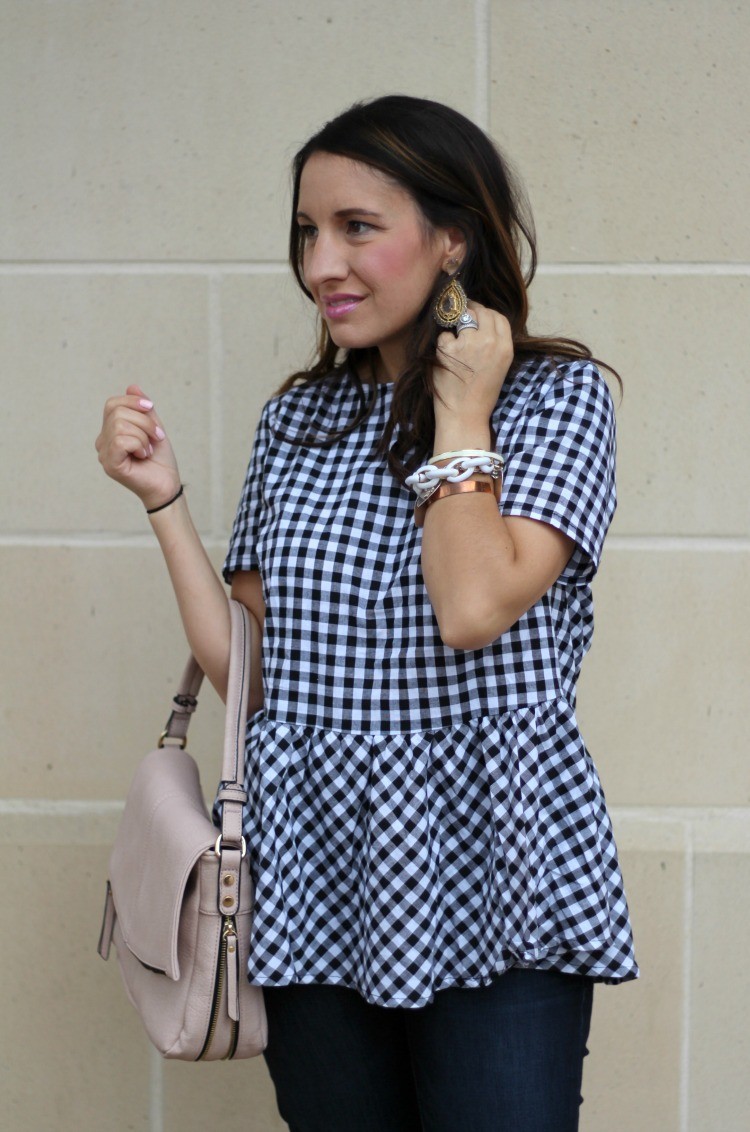 Top:Romwe c/o | Denim:Lucky Brand | Shoes:DSW | Handbag:Urban Expressions old (similar style) | Earrings:Lisi Lerch c/o (similar style) | Bracelets:Kate Spade sold out (similar style), The Silver Loft c/o, The Silver Loft c/o | Lips:Peace Pink and Glossy Gloss c/o (Love this color so much, and that it doesn't come off!! Woo hoo!!)
I'm so excited to share this cute black and white gingham peplum top with ya'll. It is seriously one of my favorite tops. It checks all the cute box details for tops that I love. It has the cutest gingham pattern, the prettiest peplum, and the prettiest bow detail. The bow detail is probably one of my favorite parts of this top because I'm a sucker for anything with bows. This top is super light weight, runs true to size, and is under $18. Living in the south makes it really nice that it's light weight. It gets really hot here.
I've been trying some new lipstick over the last few months. Some of the lipsticks are highend while others are drugstore products that I've been testing out. While I was trying these out I came a cross Lipsense thanks to my friend Tara. I was a little skeptical at first because I've tried other lipsticks that promised similar things. Well I'm here to tell you this Lipsense is the real deal. I have worn it for the last few months, and it really works. I can put it on in the morning, run errands, and literally only have to reapply the moisture gloss. There's no crazy cracking and drying when you wear it either. This was a big deal because other long wear lipsticks left my lips in worse condition than when I started. Okay ya'll I have a quick question for ya'll. Would y'all want a blog post all about the different high end, mid level, and drugstore lipsticks I've been trying?
Thanks so much for stopping by, and I hope ya'll have a fabulous weekend!!

This post has been a collaboration with Romwe Fashion. As always all opinions are my own. Thank you for supporting those who support Pretty In Her Pearls.