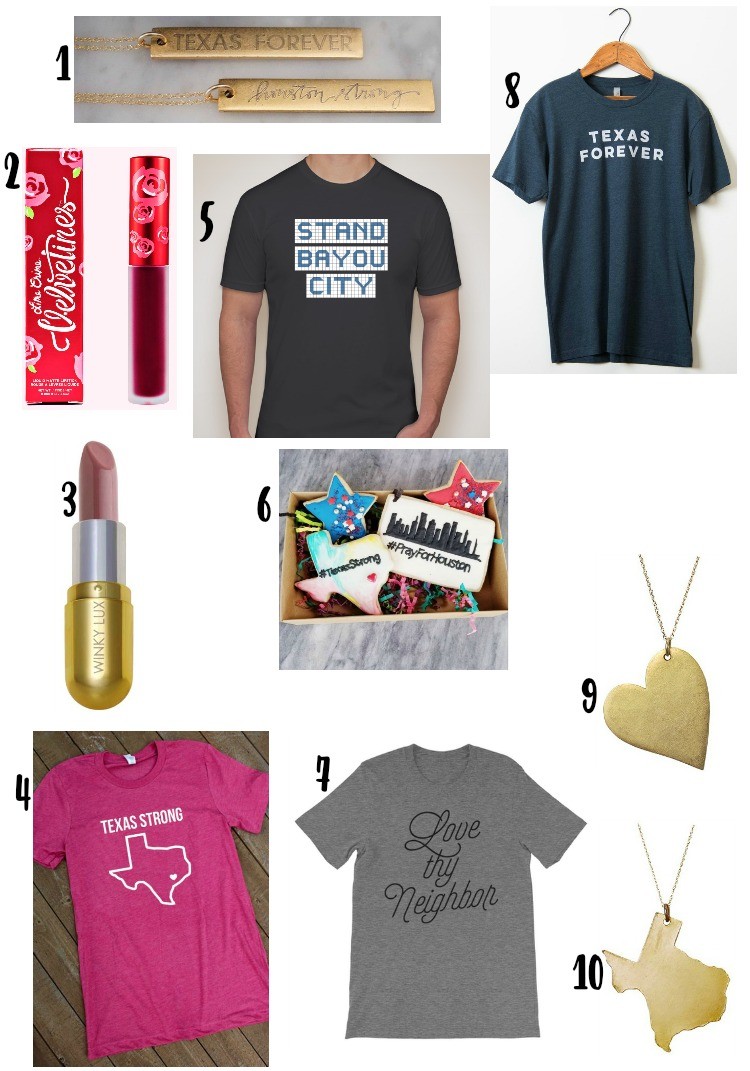 1 / 2 /3 / 4 / 5 / 6 / 7 / 8/ 9 / 10
I'm a little late sharing my August favorites, but better late than never, right? I decided to round up ten of my favorite shops that you can shop while giving back to the Hurricane Harvey relief. I'm not from Texas, but Houston has made me feel like a very welcome good friend. The Texas Forever shirt makes me think of Friday Night Lights. What is more Texas than a show all about family, and love for football. Also, isn't that Stand Bayou City such a cute pun on words. I love it!!
Alright, with my hubby traveling this momma is super tired. Are there any shops you're shopping to support the Hurricane Harvey relief? Please share! I love supporting shops that support good causes.