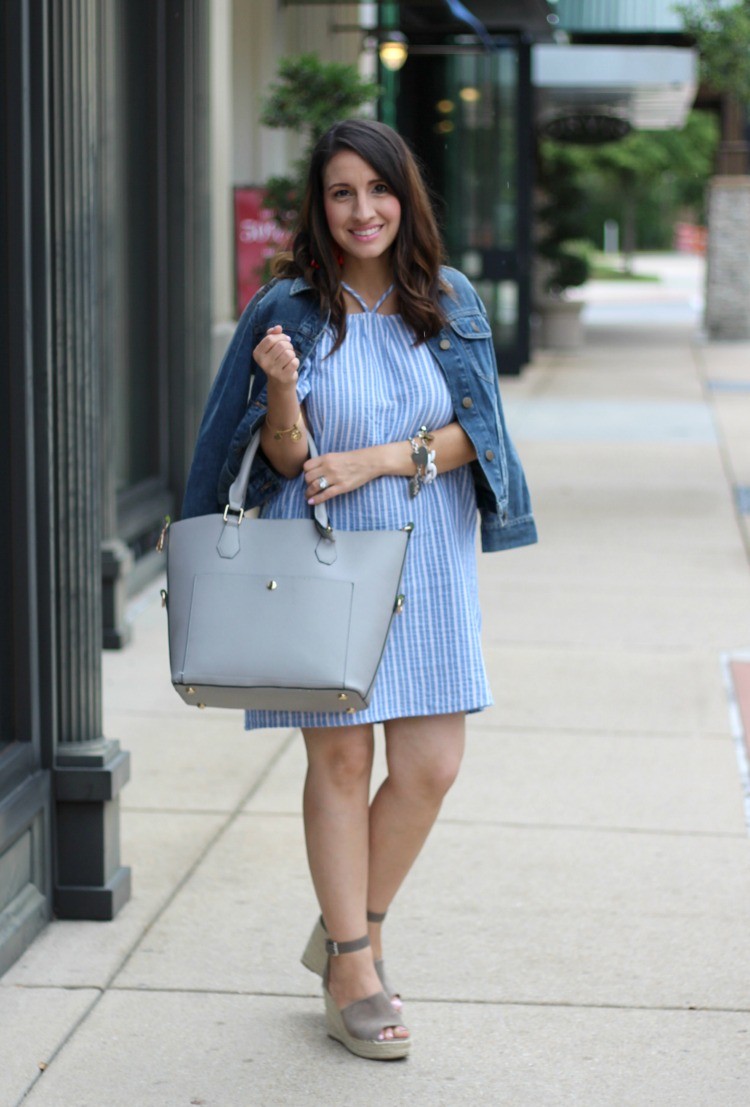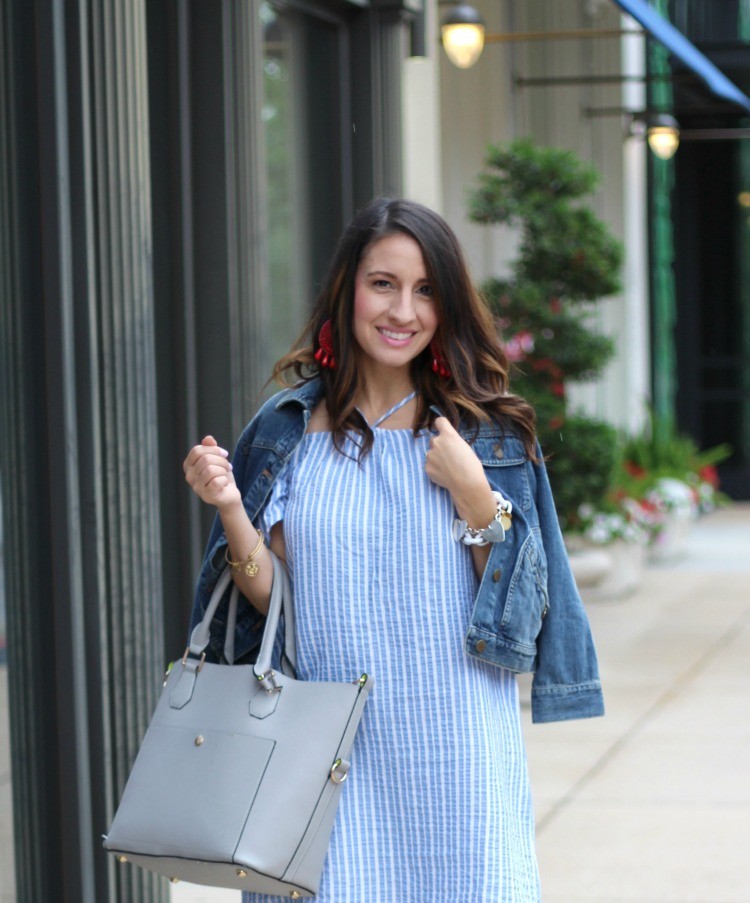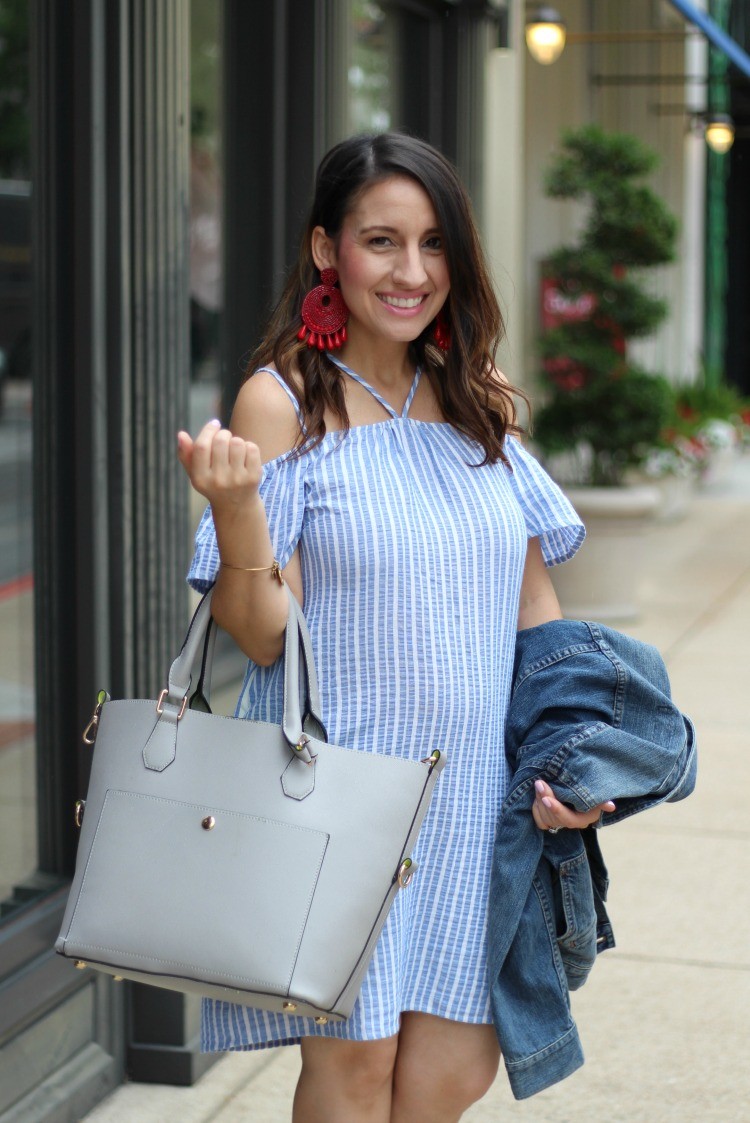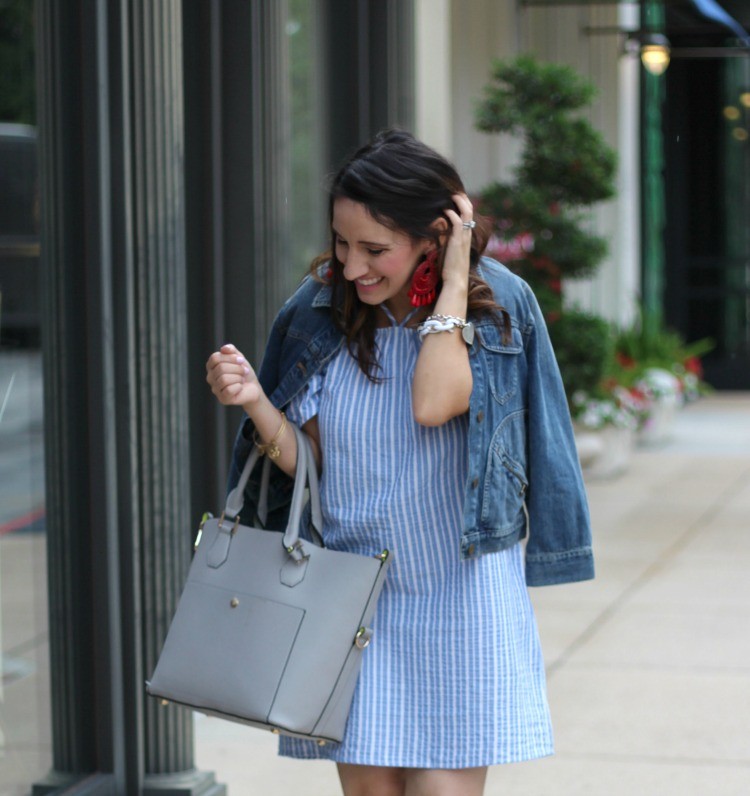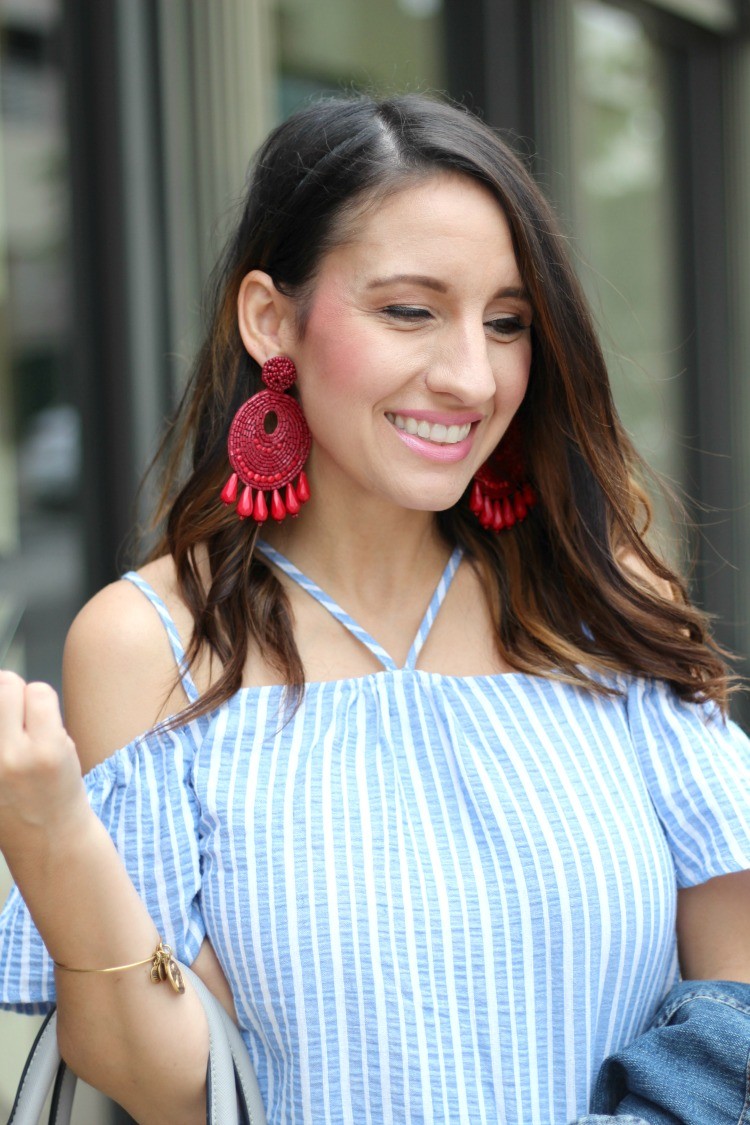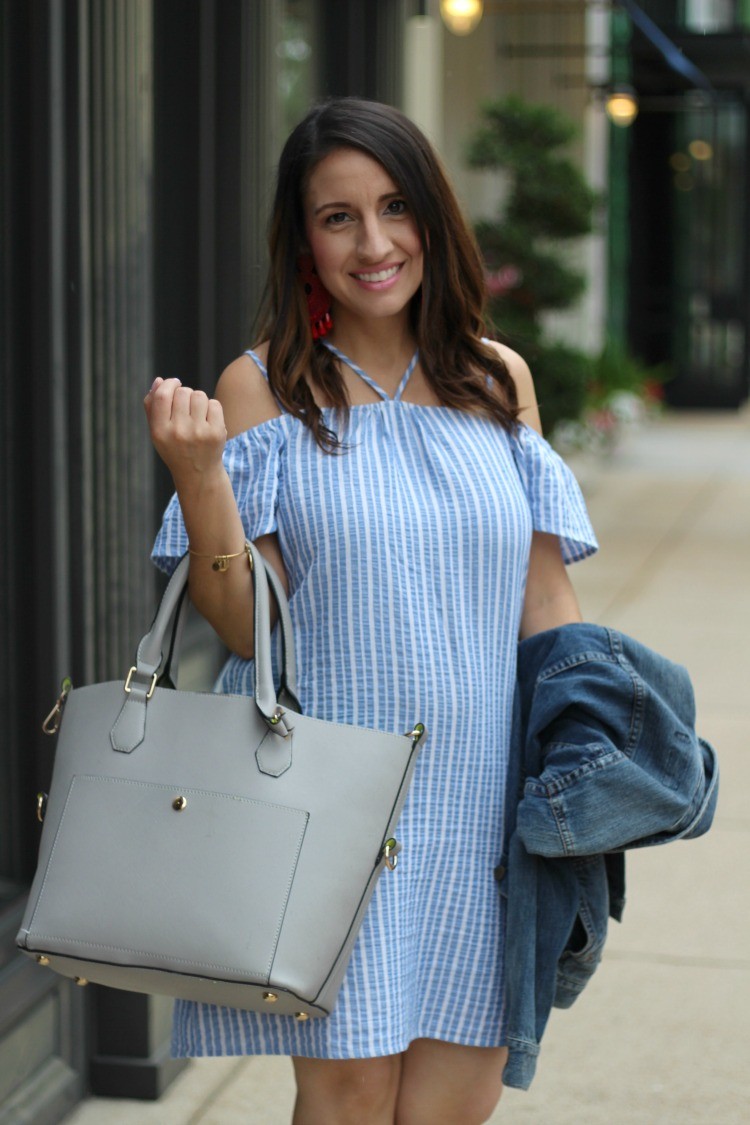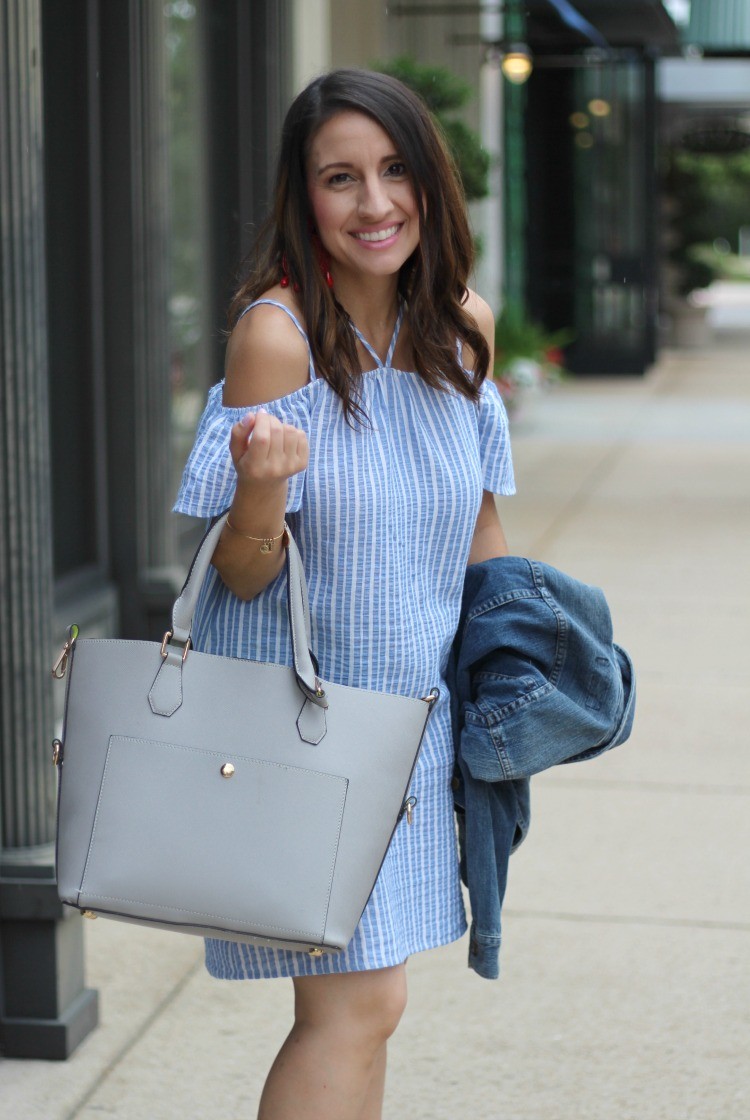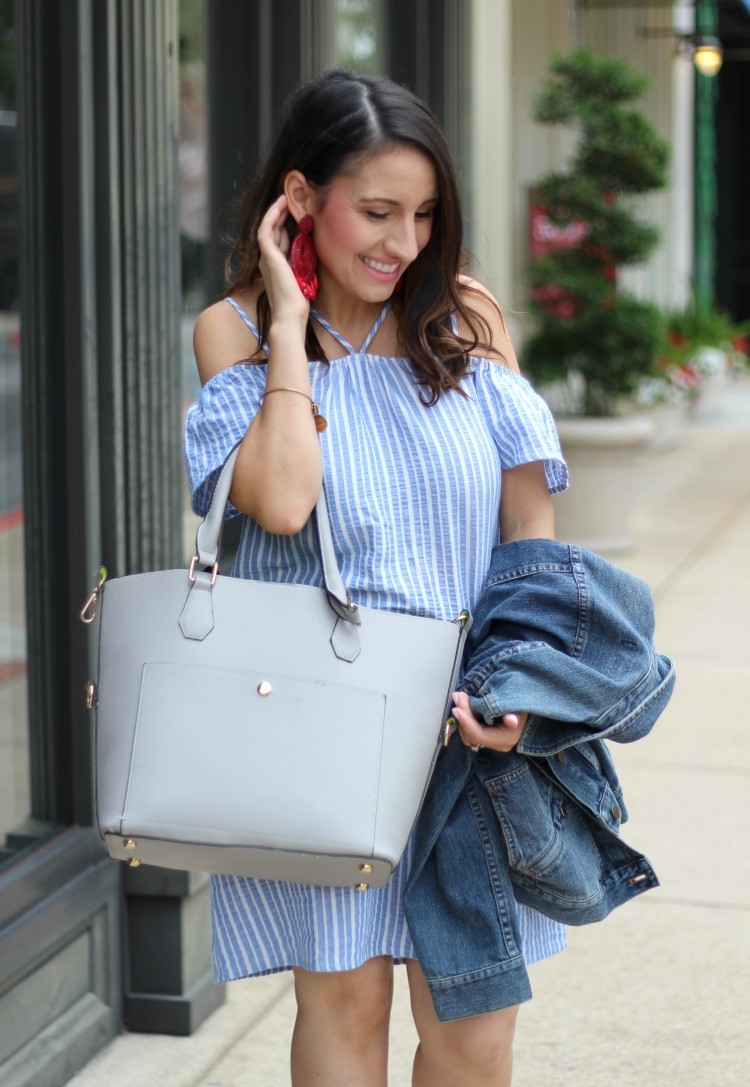 Jacket:Old (similar style) | Dress:Nordstrom (On sale for $30!) | Shoes:DSW | Handbag:Urban Expressions c/o sold out (similar style) | Earrings:Similar style | Bracelet:Alex and Ani, The Silver Loft c/o sold out (similar style) | Lips:
Good morning!! I hope everyone had a really good weekend. We started ours early because my in laws were in town. It was so fun to see how excited Pookie was to see his Grandma and Grandpa. We went on walks with them around the neighborhood, spent lots of time at the pool, and of course a few dozen trips to Chick-fil-a for my son. Manny and I even got an impromptu date night after we put the babies to bed. We had the yummiest seafood tower at Truluck's. It was really delicious, and nice to have a little time for us to be Mangela (Yep, our friends gave us a nickname when we were dating!! Haha!!).
Alright, let's talk about the next holiday that is basically less than a week away. So, I've got the perfect Fourth Of July dress for ya'll. If you order it today it should be there before the holiday. This blue and white dress is perfect for anyone that lives somewhere hot or humid because it is super breathable, and open at the top. Don't you love the crisscross off the shoulder style? It's a total show stopper in my opinion. Since there aren't many sizes left of this dress I wore here a few weeks back; I'll link a few other options too below.
I'm all about celebrating Indepence Day in this dress. It wouldn't be complete without a pop of red to complete the red, white, and blue theme. So, these gorgeus earrings take it up another notch. I borrowed these earrings from my friend Brittany from Hello Honey Blog. They are so pretty, and the perfect earring that can be worn again with lots of outfits that need a pop of color.  Check out Brittanys blog, she has the cutest outfits, and the yummiest recipes on her blog.
Alrighty, I hope everyone has a great day!!!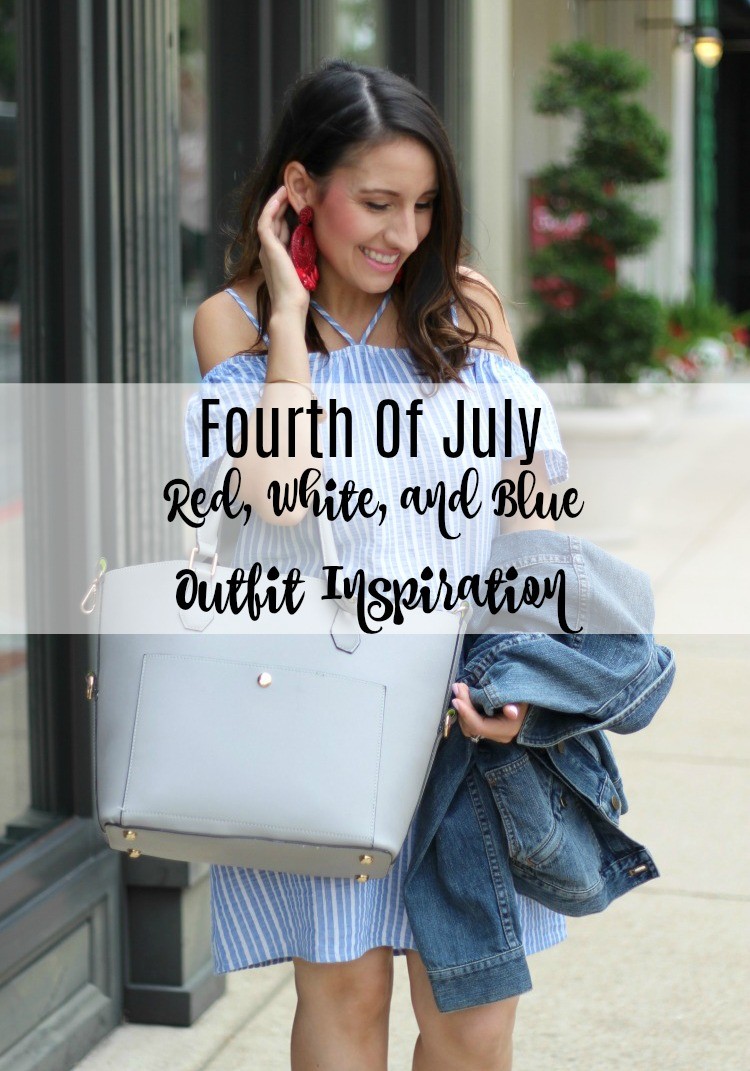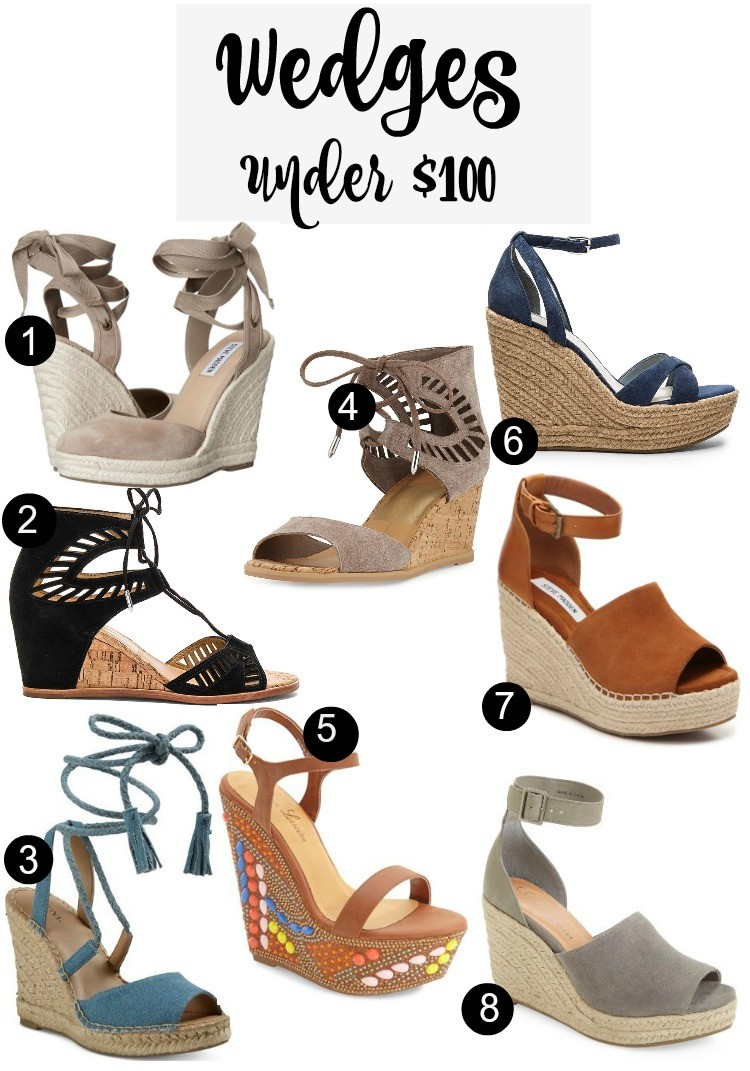 I hope everyone had a great Valentine's with one too many chocolates, and lots of celebratory champagne!! The winter in Houston has been so mild; I'm over here dreaming about all the new wedges I'm going to buy. I'm seriously in love with the Marc Fisher ones, but since those are out of my reach because of the price tag, but these Steve Madden ones are similar enough without the guilt over the price tag. I made sure to keep all the wedges under $100 because a lot of wedges are a very seasonal shoe. What's your favorite wedge?