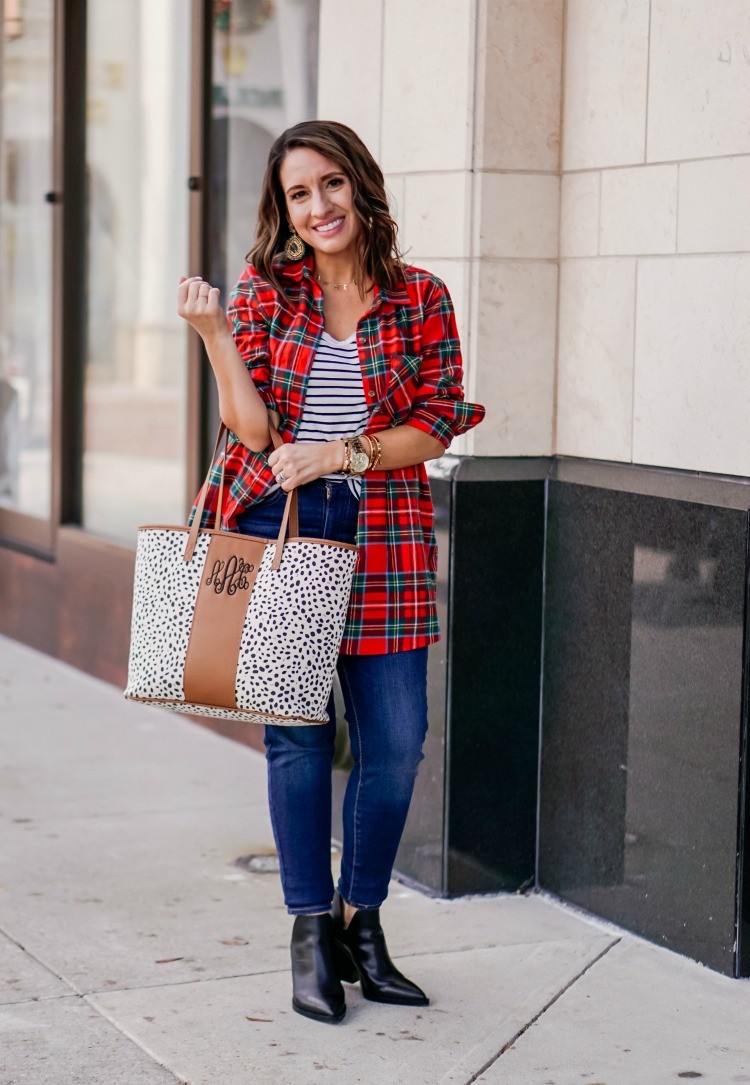 Button Down:Old Navy | T-Shirt:Old (Similar style) | Jeans: Levis |  Shoes:Vince Camuto | Handbag:Marley Lilly c/o sold out (similar style) | Earrings:Lisi Lerch | Necklace:The Siss Kiss | Bracelets:The Styled Collection, The Styled Collection | Watch:Michael Kors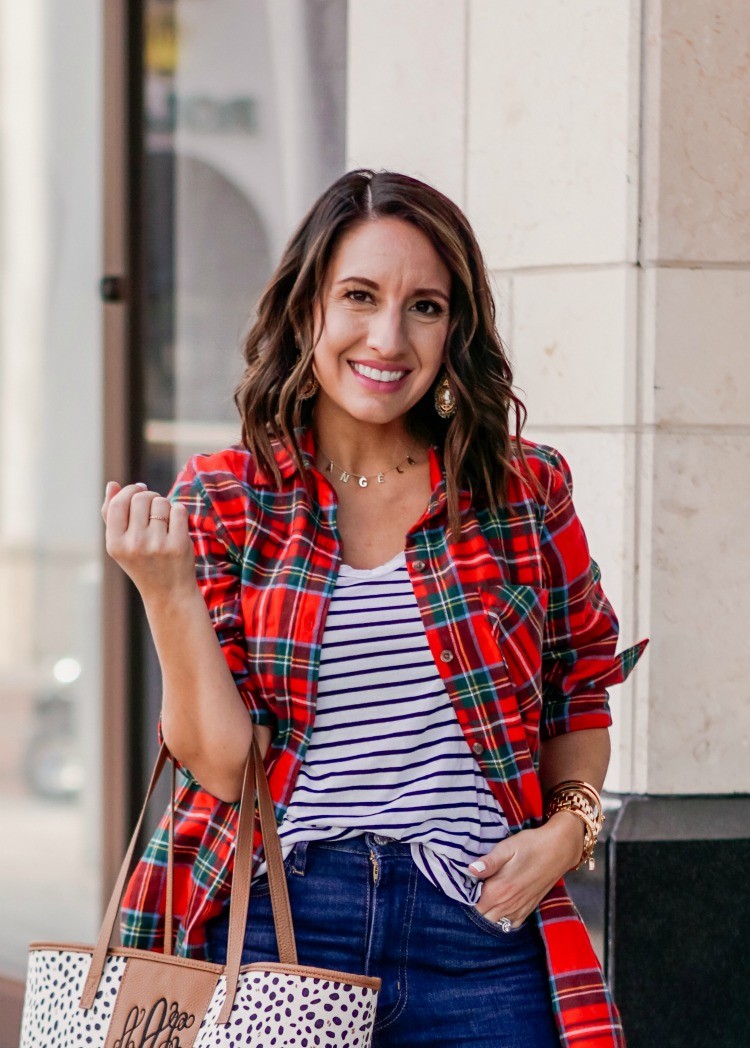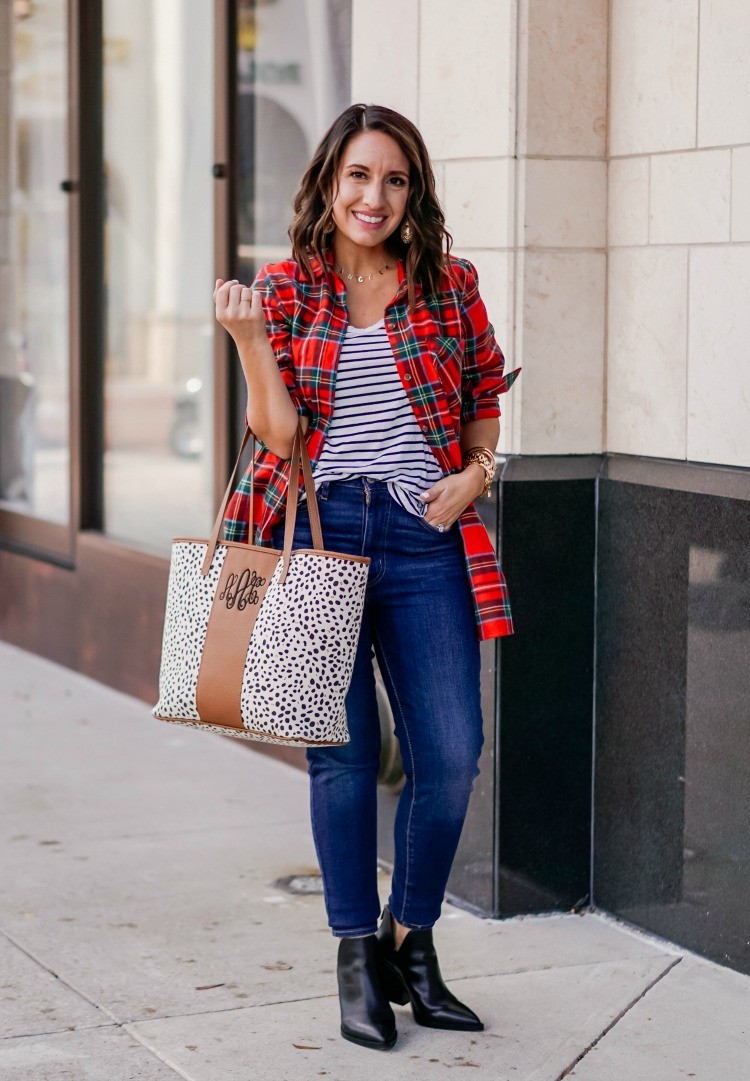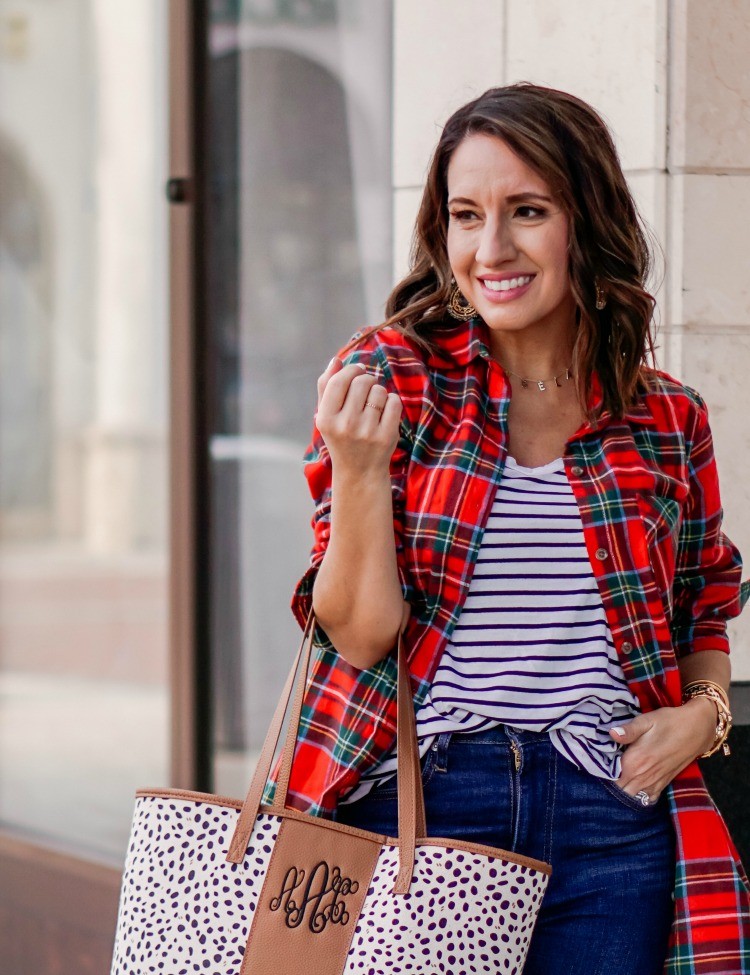 Hi! Good morning! I took a little bit of a pause here because the holidays are amazing and hard at the same time. Hard because it's the first full holiday season where my dad isn't here. He passed away a few days before Christmas last year. He lived a long and full life but it still hurts to not have more time with him. I miss his stories probably the most and the way he said my name. I loved when he shared stories about his childhood. It was always so interesting to me. Maybe because he was technically my grampa, but my gramdma and granpa took me in and raised me as their own. I don't know how they did it but they didn't skip a beat. My childhood is a story for another day.  He grew up in a totally different time period when things were so different. So his stories felt so far off at times.
He was more than just a few good memories. He loved teaching, music, and film. I think that's where I got my love of movies. We would always watch movies together. I remember as a kid he brought a projector home so my brother and sister and I could watch old Charlie Chaplan movies. I have to say I didn't realize how special it was at the time but looking back on it I know it was. It is definitely a gold memory. He's missed but in my heart I know he will always be there.
Alright, here is a super easy casual holiday outfit that we all basically have in our closet. Since it is officially tomorrow I am signing off. I hope everyone has a good start to their week. Happy Monday!

Shop The Post