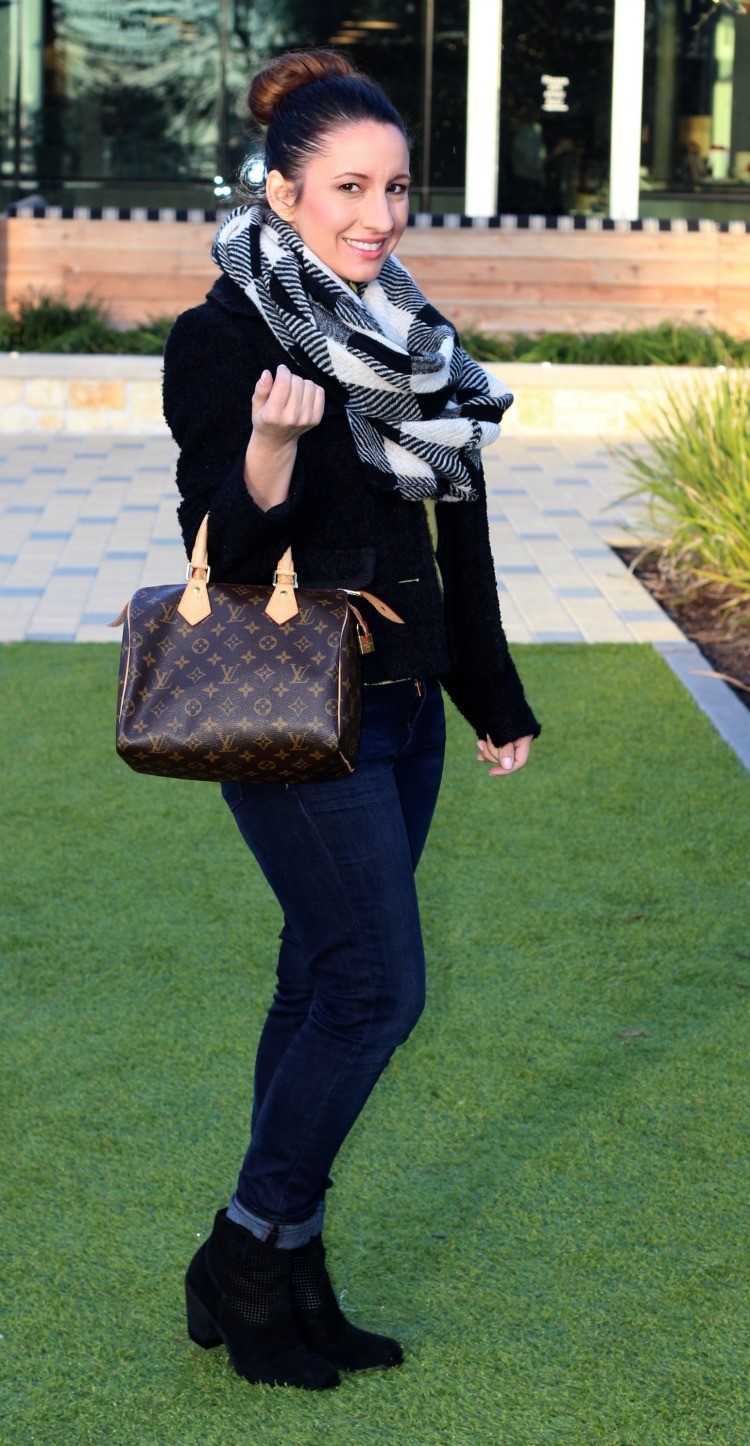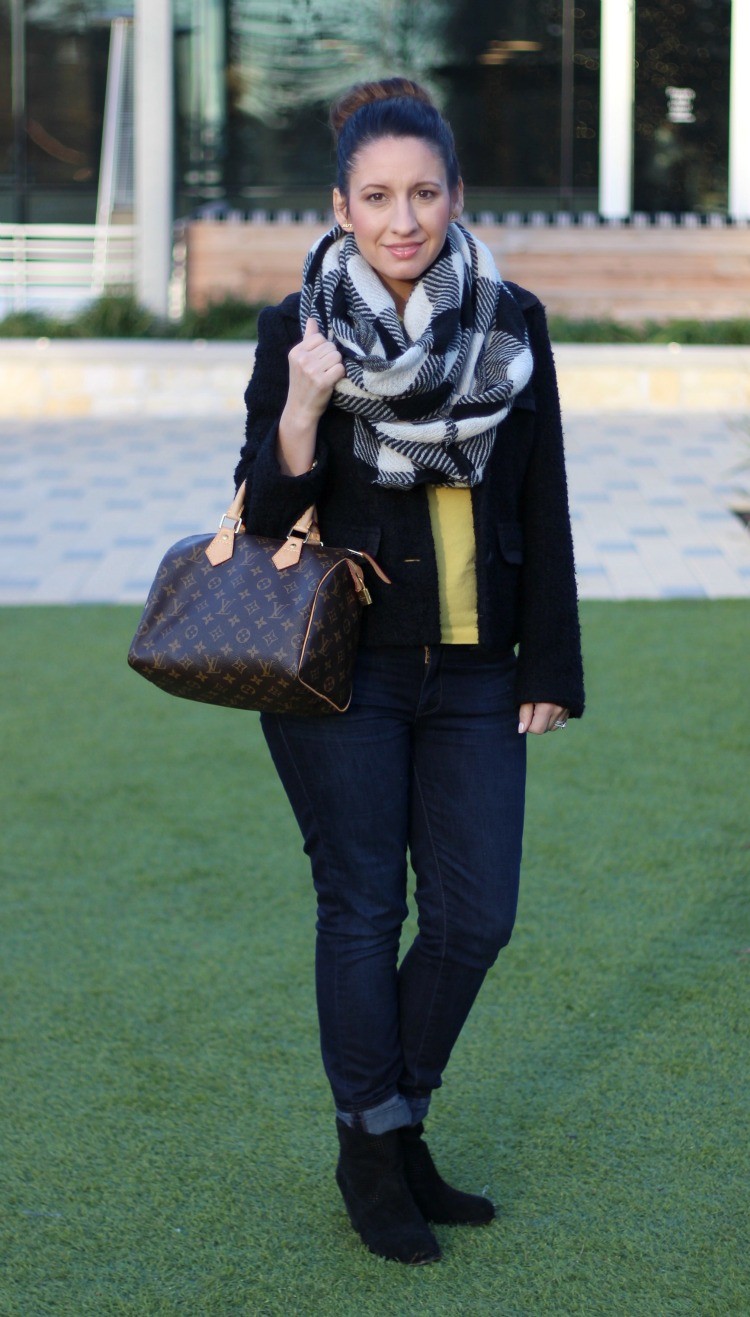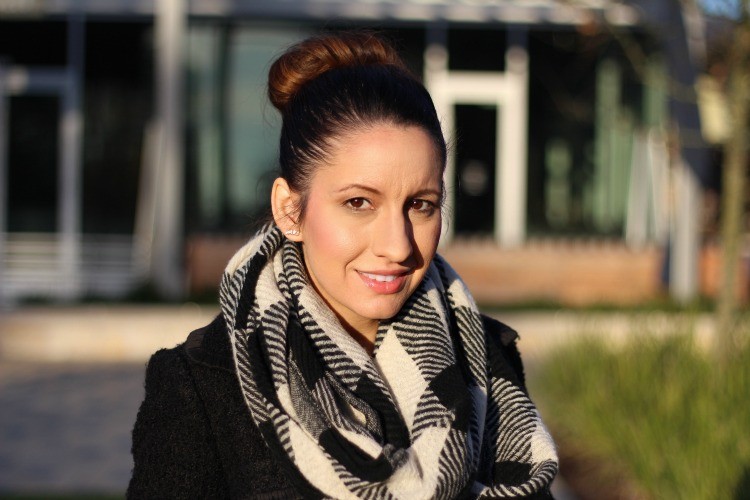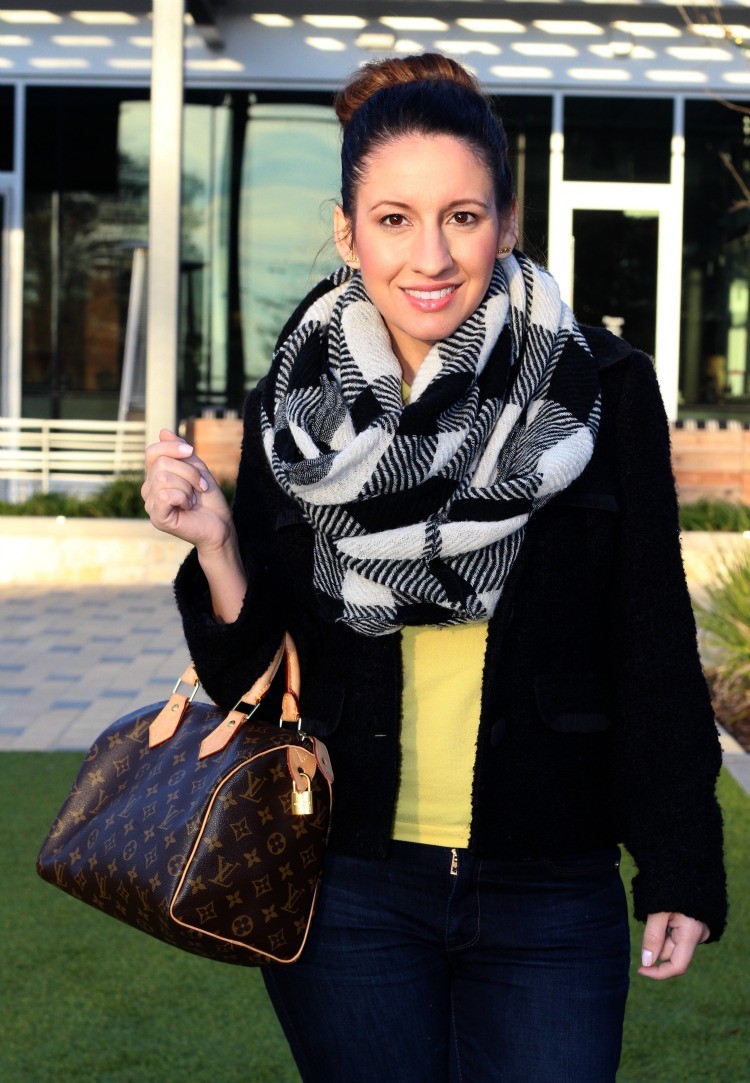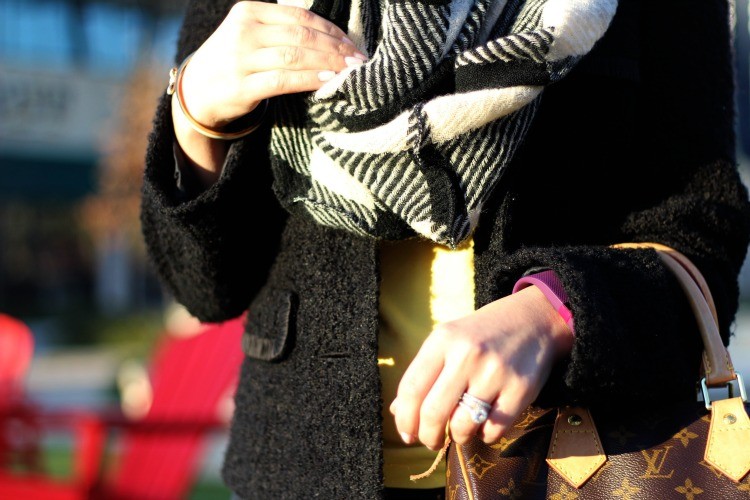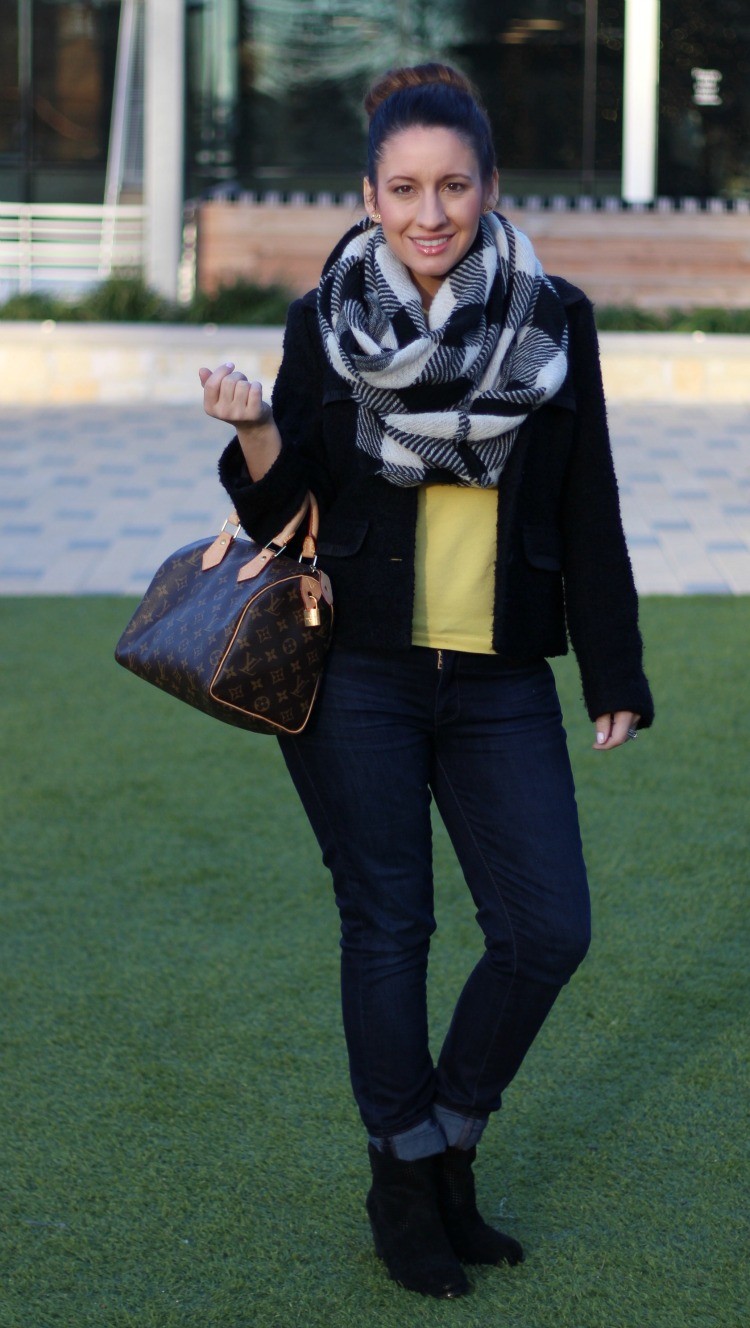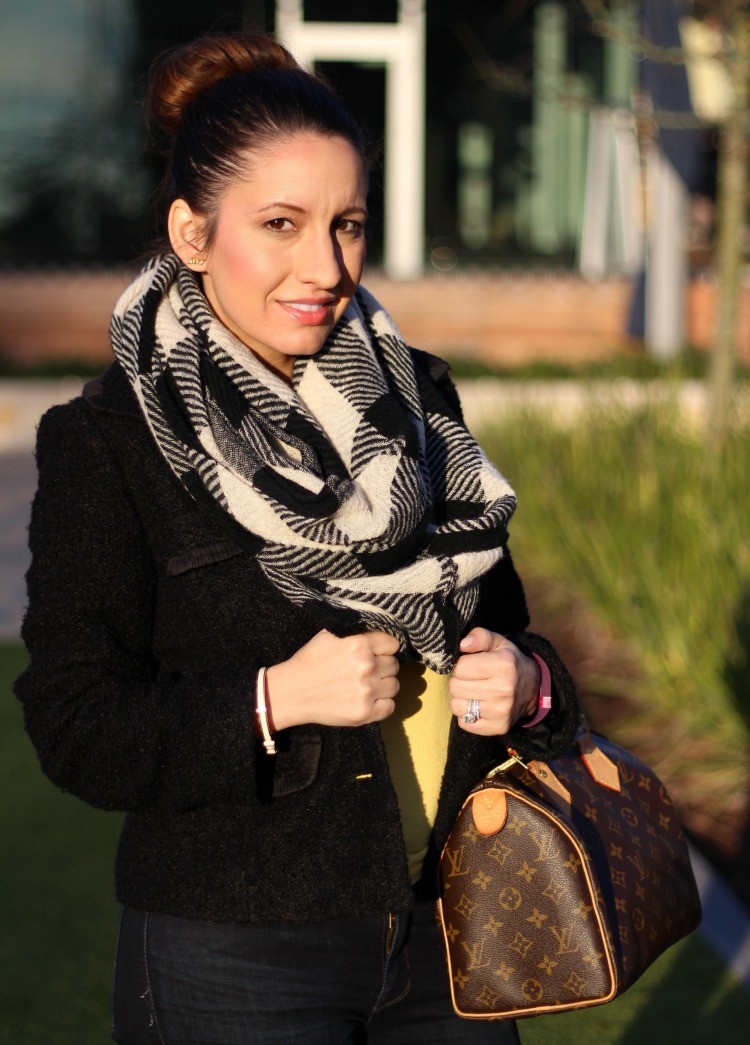 Scarf:Shopzyania c/o sold out (similar style under $13!!)| Jacket:Old (similar style) | Top:Lord & Taylor | Denim:Lucky Brand | Shoes:Vince Camuto old (similar style) | Purse:Louis Vuitton (similar style) | Earrings:Kate Spade | Bracelet:Kate Spade sold out (similar style works better for small wrists!!) | Watch:FitBit | Lips:Whirl Lip pencil and Pink Lemonade
This was basically my outfit Saturday and Sunday. I know that sounds a little weird, or maybe even odd, but I was literally only in it for a few hours both days. (Oops I might be over sharing!!) Black and white are two staple colors I wear a lot of. Especially when I'm short on time, and in need of something that looks pulled together. I added a bright pop with this yellow polo. Yellow is totally a color I don't wear often, but I'm glad I did. I think it lightened it up, and added another layer to the outfit. Btw fun fact if you ever have a blemish on your neck add a scarf, and no one will be the wiser!! Hehe!! When I wasn't in this outfit; I pretty much lived in my pajamas otherwise over the weekend. My little man has been teething so staying close to home for most of the weekend was really important.
Thankfully the three of us got out for a little social call to see friends and their adorable chocolate lab. I love that he gives little man kisses, and he is totally happy about it. Hehe!! Plus a little girl time thrown in was a nice treat!! Thanks so much for stopping by!! Hope y'all have a great weekend!!