This post contains affiliate links, which means I receive a commission if you click on a link, or make a purchase using the links in this post.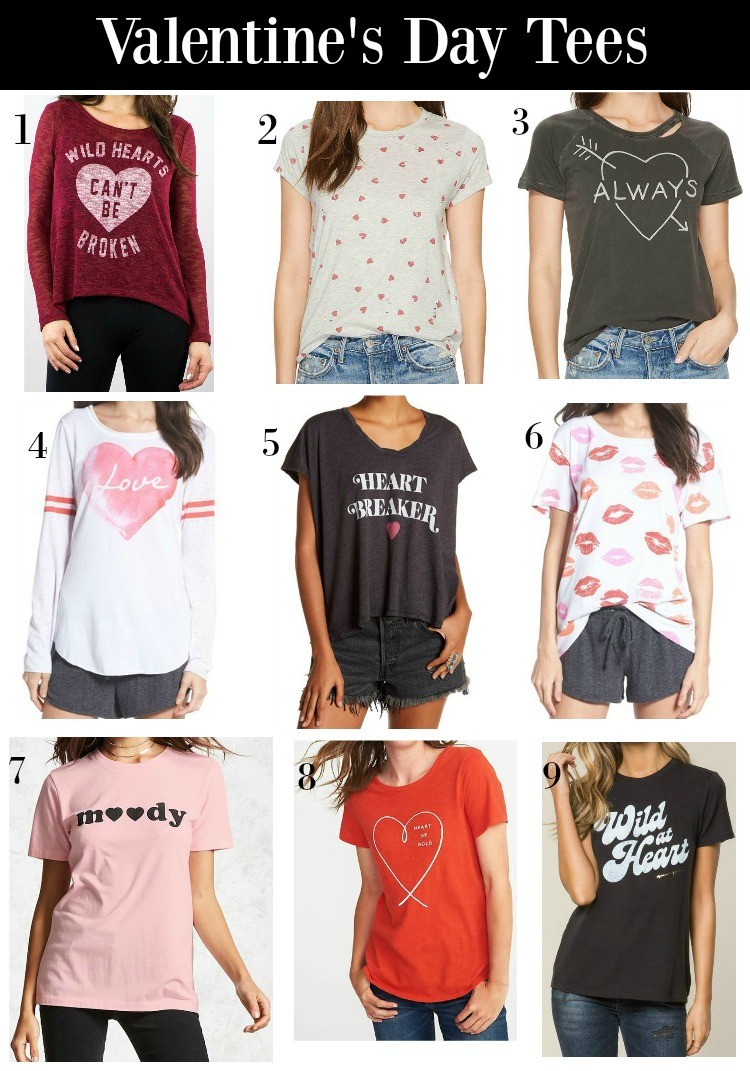 1 / 2 / 3 / 4 / 5 / 6 /7 / 8 / 9
Good morning!! Valentine's Day is almost here, and that means it's time to break out all things hearts, lips, and pink and red. Here are some of my favorite tees that include all of the above, and give me all the Valentinesy feels. That probably isn't a real word but I love fun words like that.
Thanks for stopping by!!