This post contains affiliate links, which means I receive a commission if you click on a link, or make a purchase using the links in this post.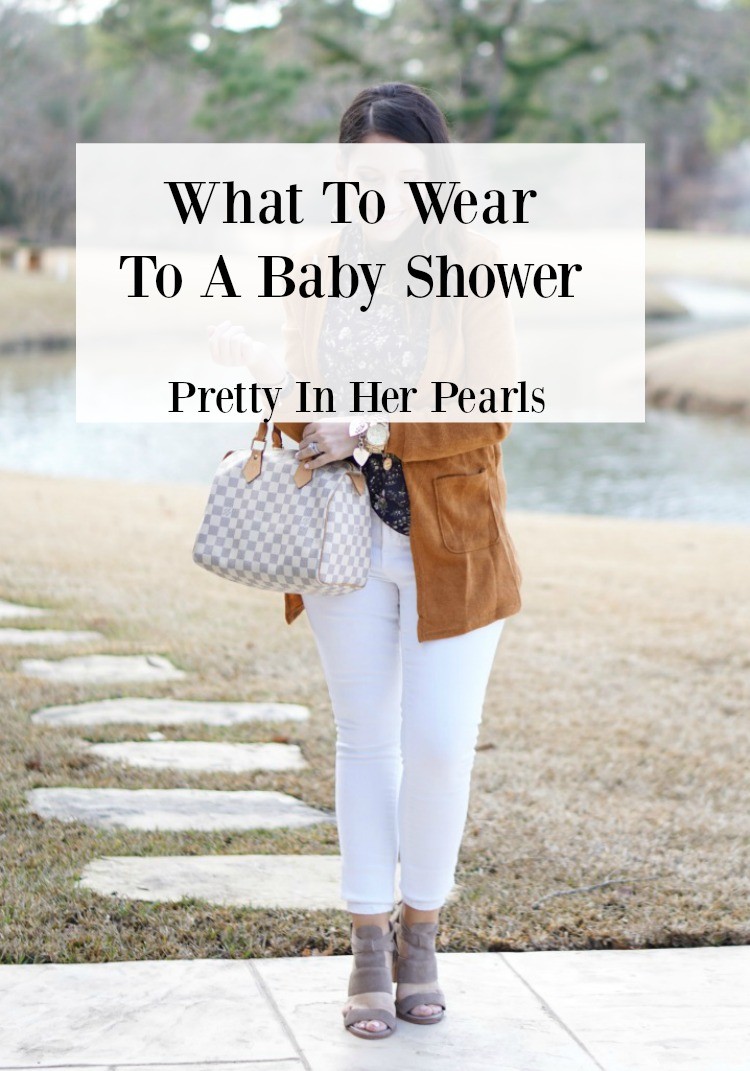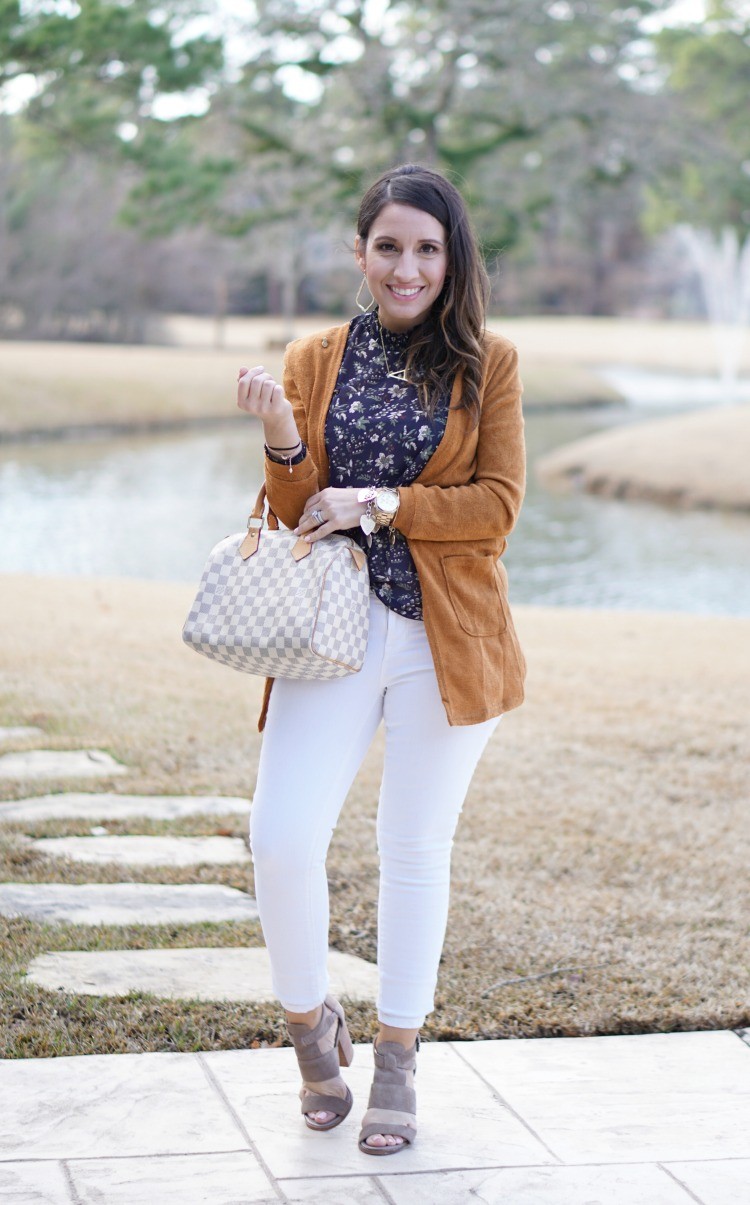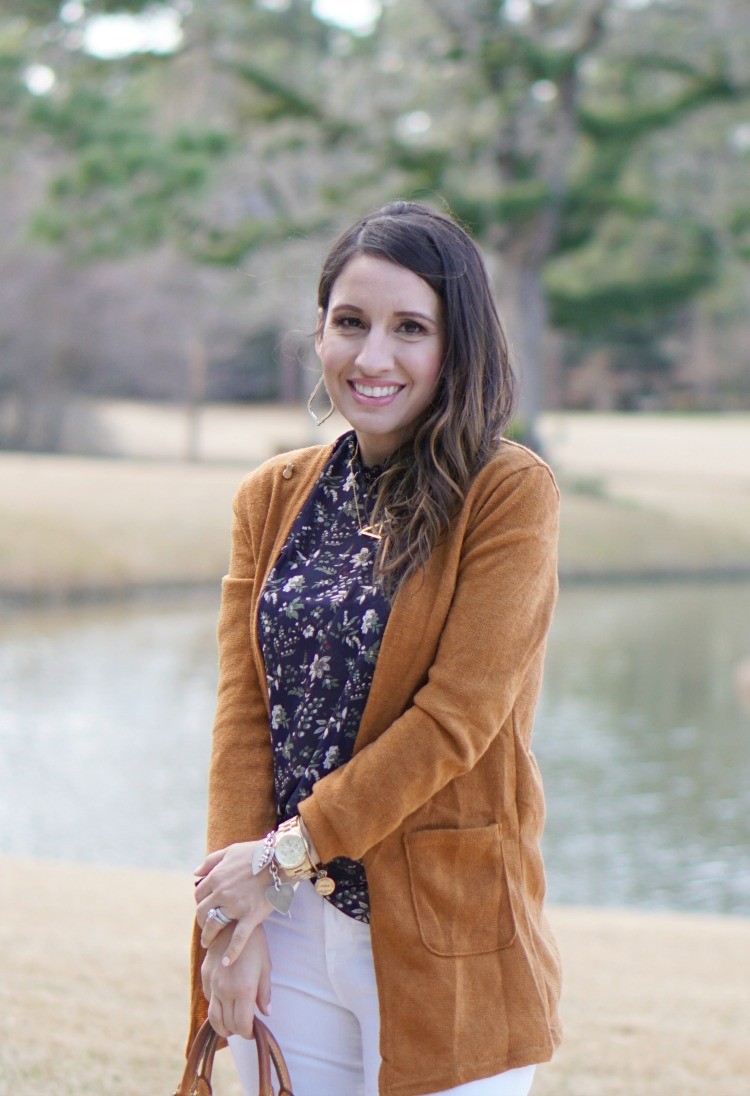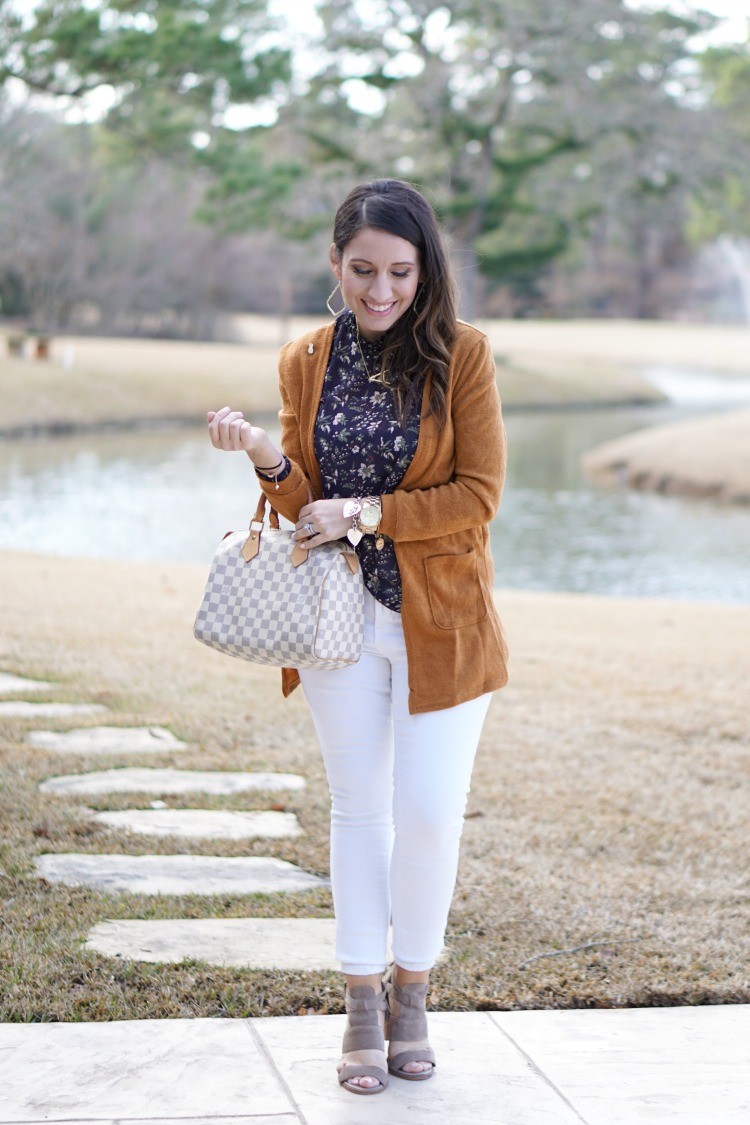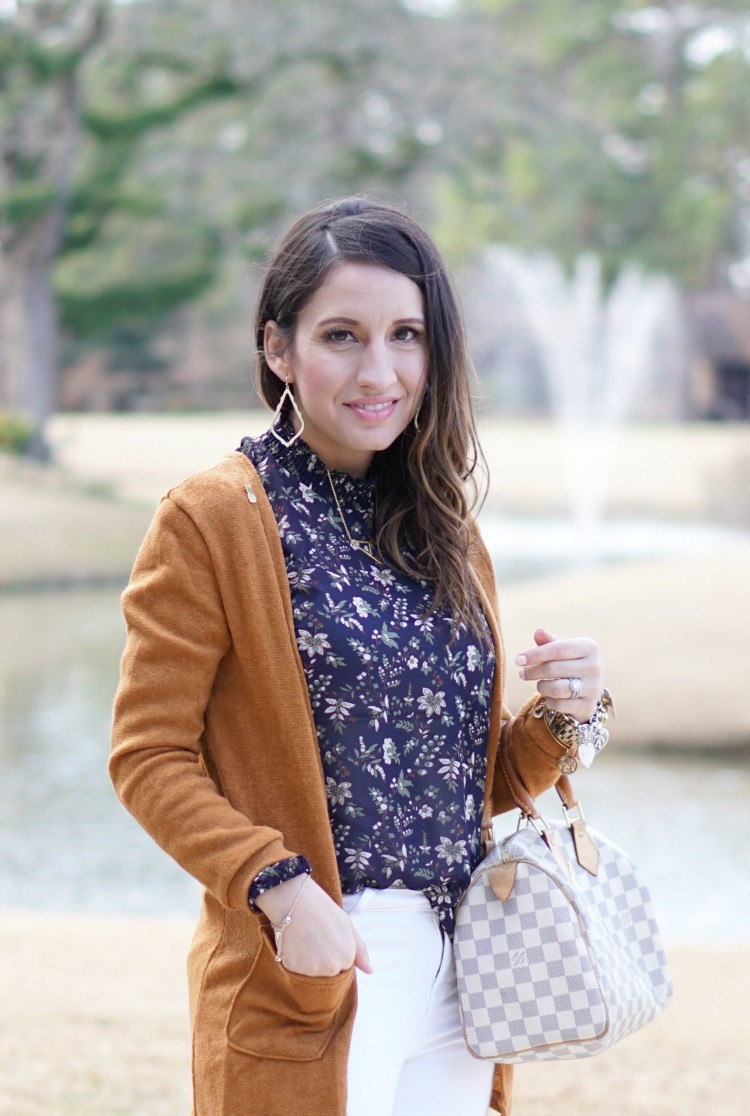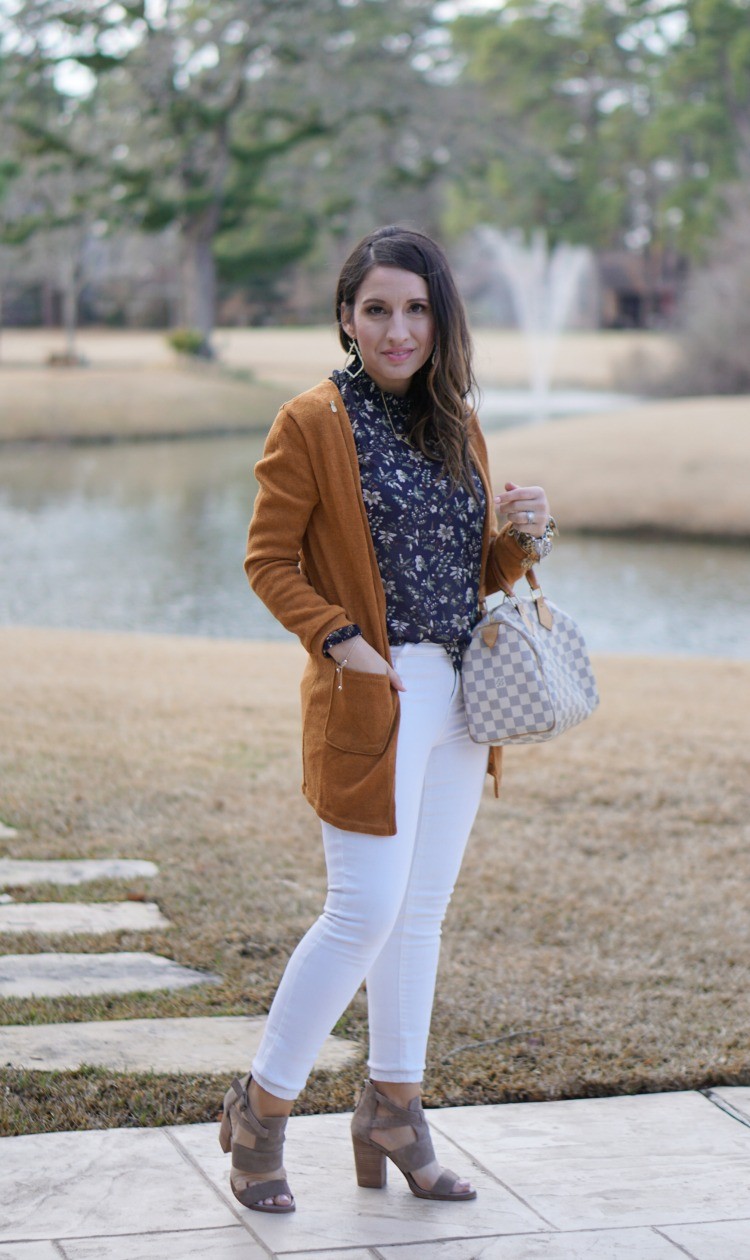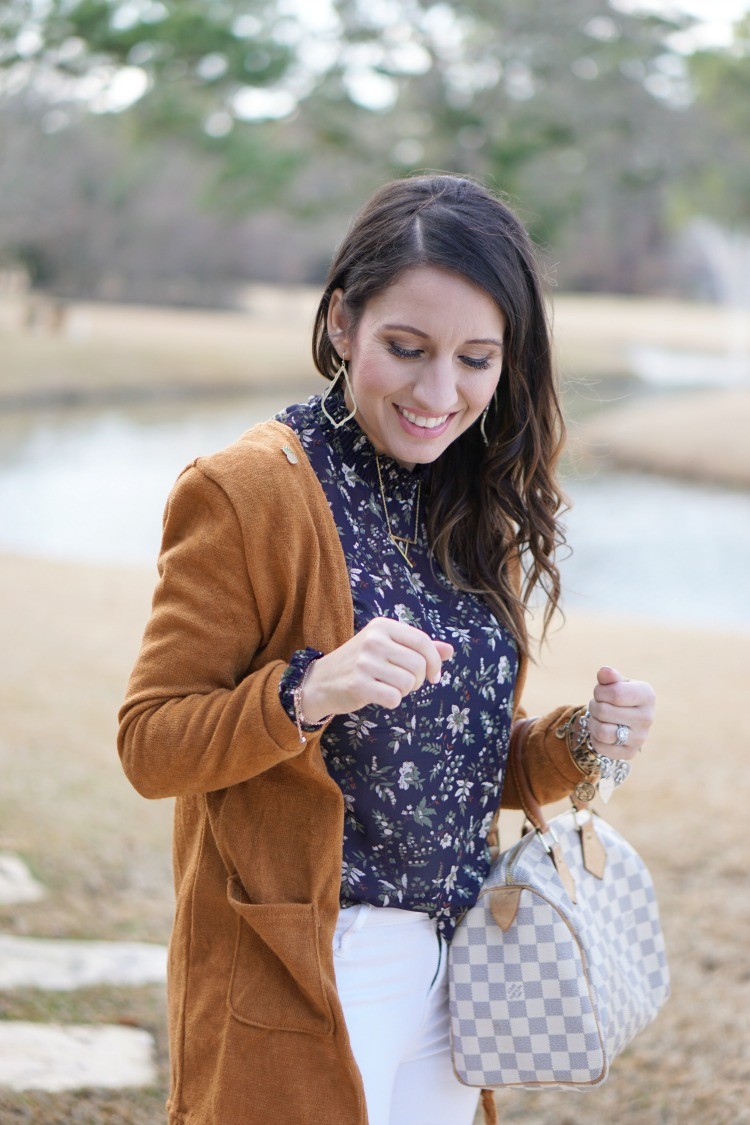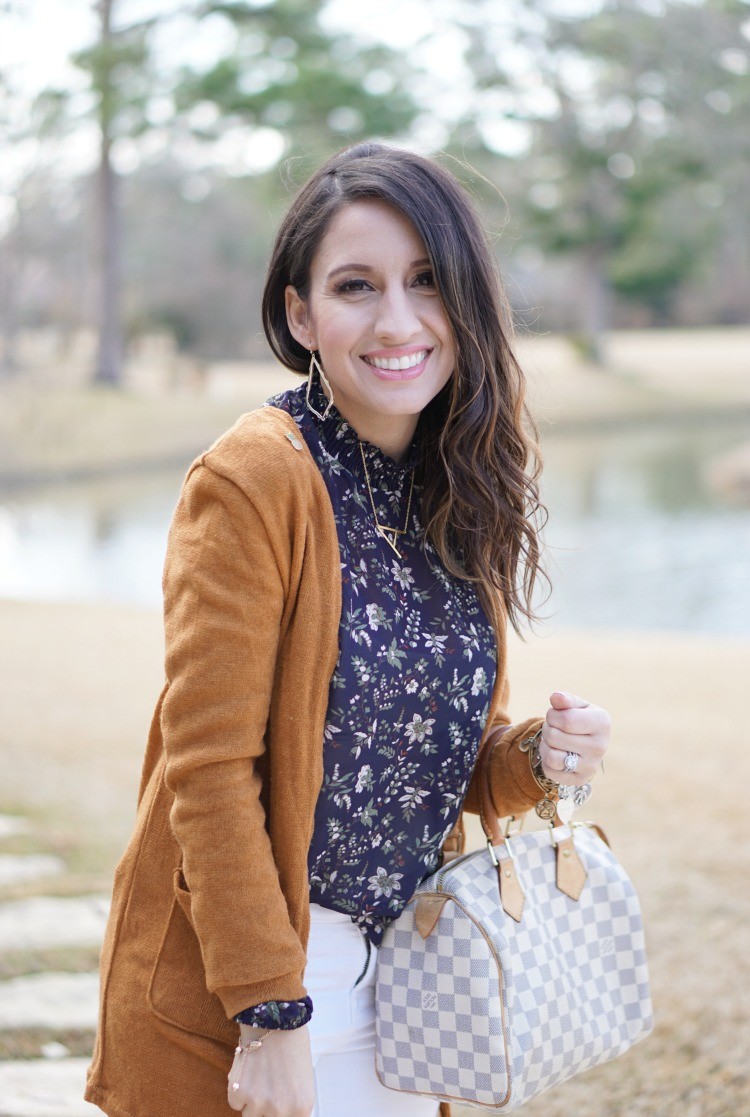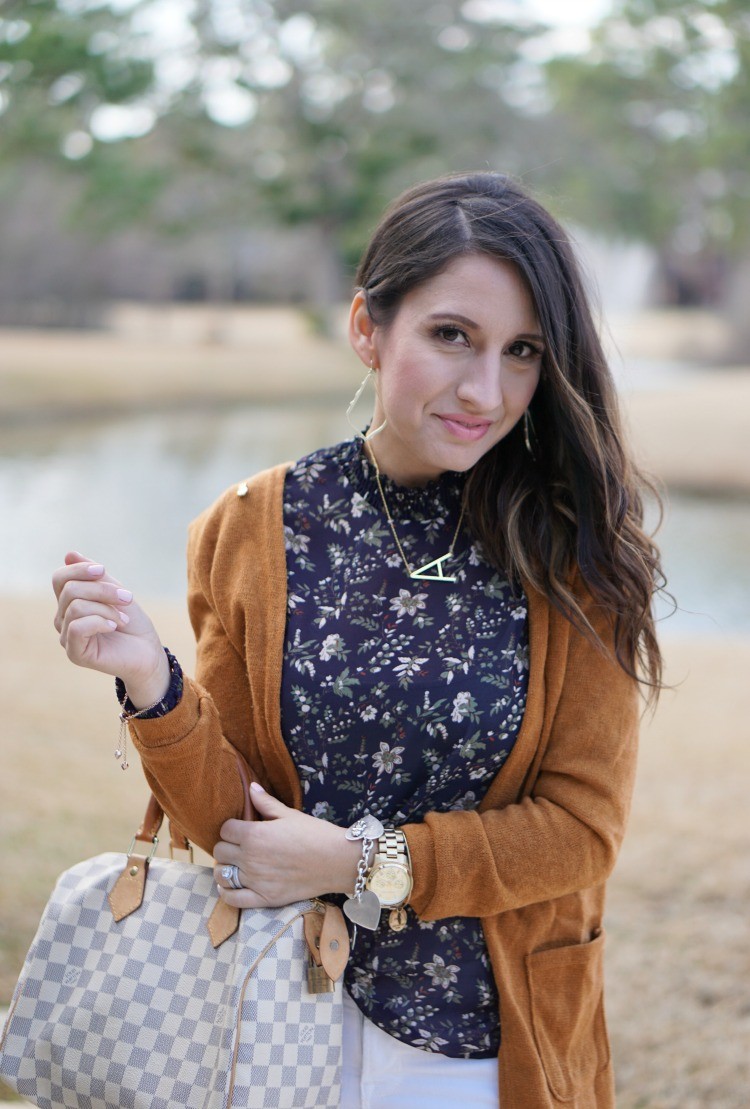 Cardigan:Romwe c/o (On super sale right now!! $8.99!!) | Blouse:Romwe c/o (Only $16.99!!) | Denim:Old Navy (Only available in size 2, but these are similar!!) | Handbag:Louis Vuitton (similar style) | Shoes:Nordstrom sold out (similar style) | Earrings:Kendra Scott | Necklace:Anthropologie | Bracelet:Kendra Scott, Alex and Ani | Watch:Michael Kors | Lips:Zurich and Creme Brulee (Favorite color combo!!)
Good morning y'all!! Last weekend I went to the sweetest baby shower for one of my favorite blogger friends Brittany. Every little detail of this shower was so well thought out. From the precious theme all the way down to the pencils we filled out the shower games with. If you follow me on Instagram you saw lots of Instastorying of Brittany's special baby shower. If you missed it subscribe to Brittany's blog The Hello Honey Blog. She will be sharing it there soon.
Now let's talk about this not so typical baby shower guest outfit. This was a bit of a happy surprise. I had planned on wearing a dress but had a self-tanner fiasco. It's one I've used for a long time but forgot about the art of blending with some regular lotion where my foot and ankle meet. Let's just say it looked a little crazy so these cute jeans saved the day. Oh, and of course this super cute navy floral blouse and cardigan. I love this color combo.
Thanks so much for stopping by!! I really appreciate each and everyone of yall!! Have a great weekend!! We're starting our weekend early with a trip to the Houston Downtown Aquarium with the kiddos.