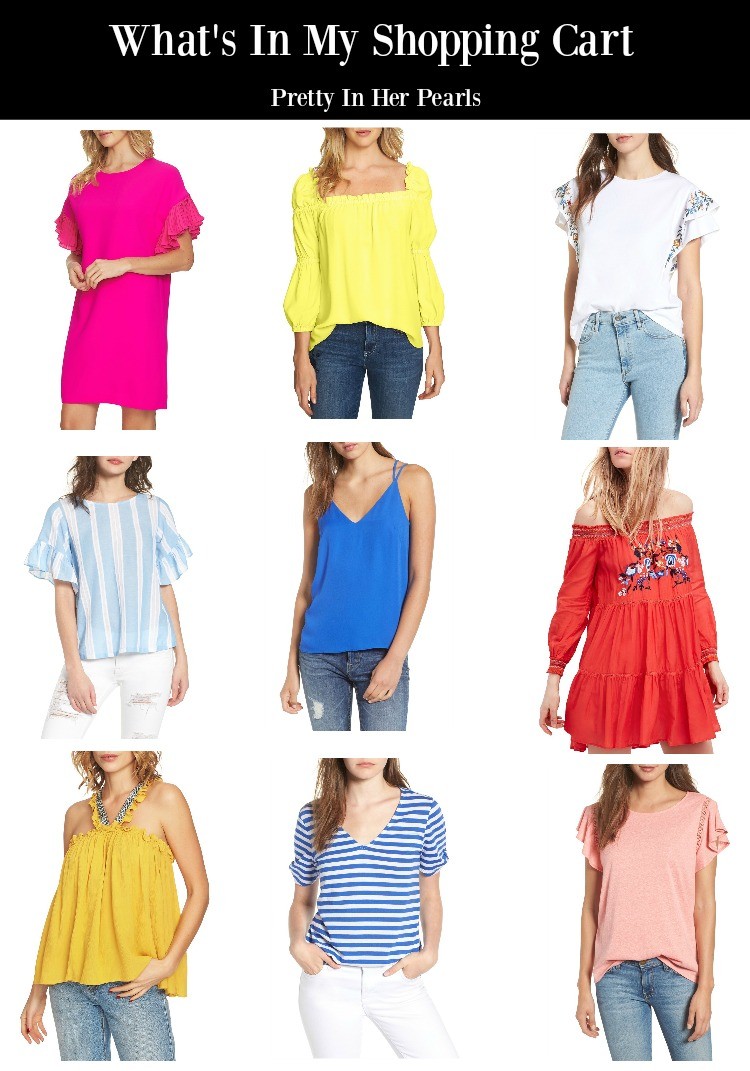 Details from left to right.
1 / 2 / 3 / 4 / 5 / 6 / 7 / 8 / 9
Good morning! Last week I was looking at my clothes and I realized it was time to add some new summer clothes to my closet. As a busy momma going shopping isn't easy but shopping online is my jam. I thought it would be fun to share what is currently in my Nordstrom shopping cart right now and a few things that I have already ordered. I love getting the mail when new clothes might be there.
Thanks so much for stopping by! Have a fabulous Wednesday!