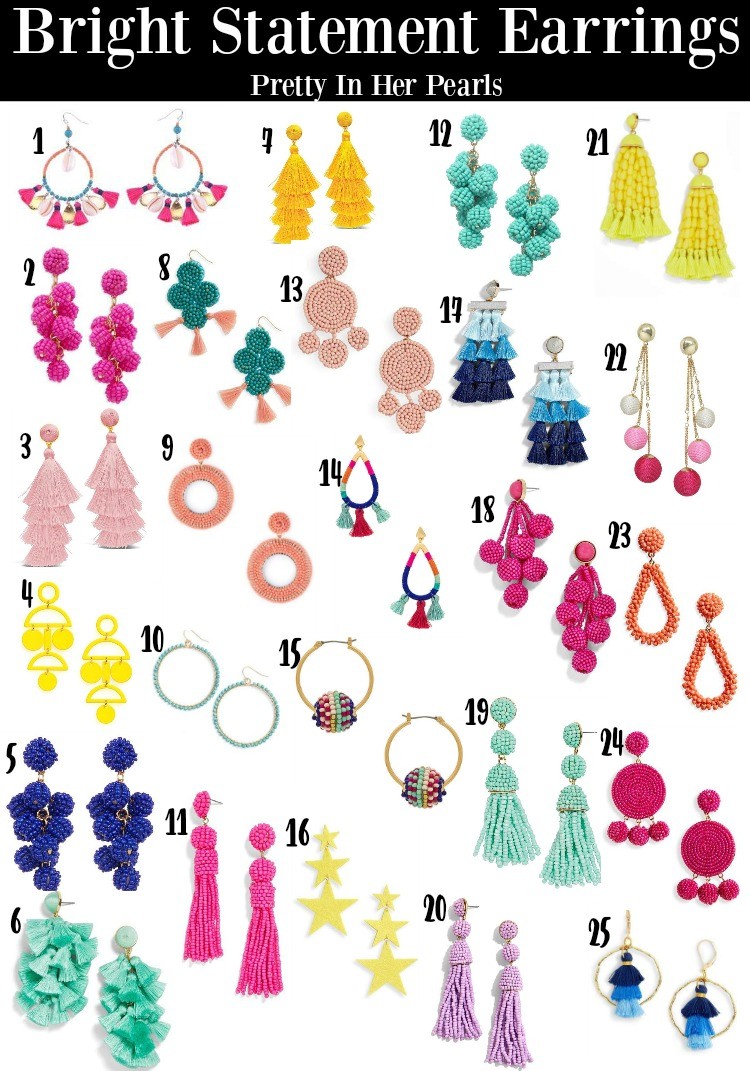 1 / 2 / 3 / 4 / 5 / 6 / 7 / 8 / 9 / 10 / 11 / 12 / 13 / 14 / 15 / 16
17 /18 / 19 / 20 / 21 / 22 / 23 / 24 / 25
Happy Wednesday ladies!! Today I am sharing 25 gorgeous bright statement earrings. It's no secret I love a good dangly bright earring. I have even seen a few sparkly earrings at jacobsthejewellers.com that have really caught my eye. These check all those boxes and are so fun. I already own a few of these but there are definitely some I need to add to my collection. What fun colorful earring trends are you loving this season?
Who else is glad it's now already the middle of the week. I am so ready for some much needed relaxing with my hubby and my babies this weekend. They are beginning to be at that fun stage where they actually wanna play together!! I seriously was starting to wonder if that was going to happen.
Thanks so much for stopping by!!