This post contains affiliate links, which means I receive a commission if you click on a link, or make a purchase using the links in this post.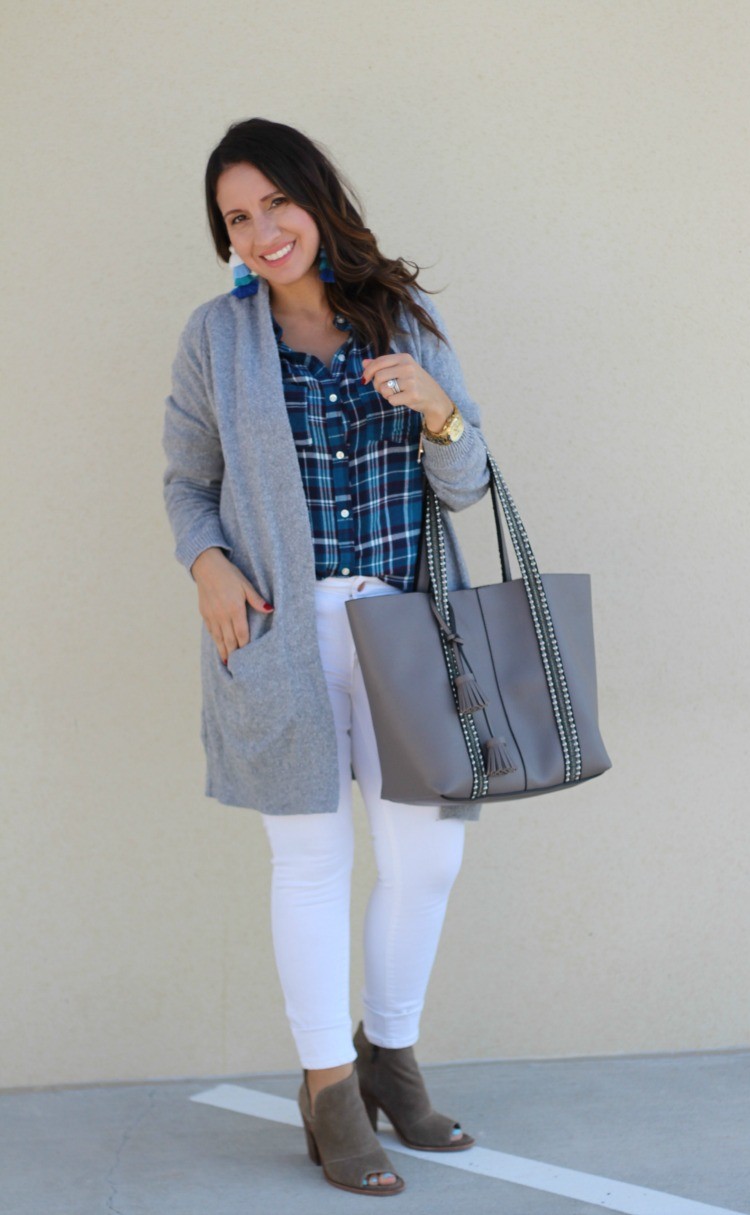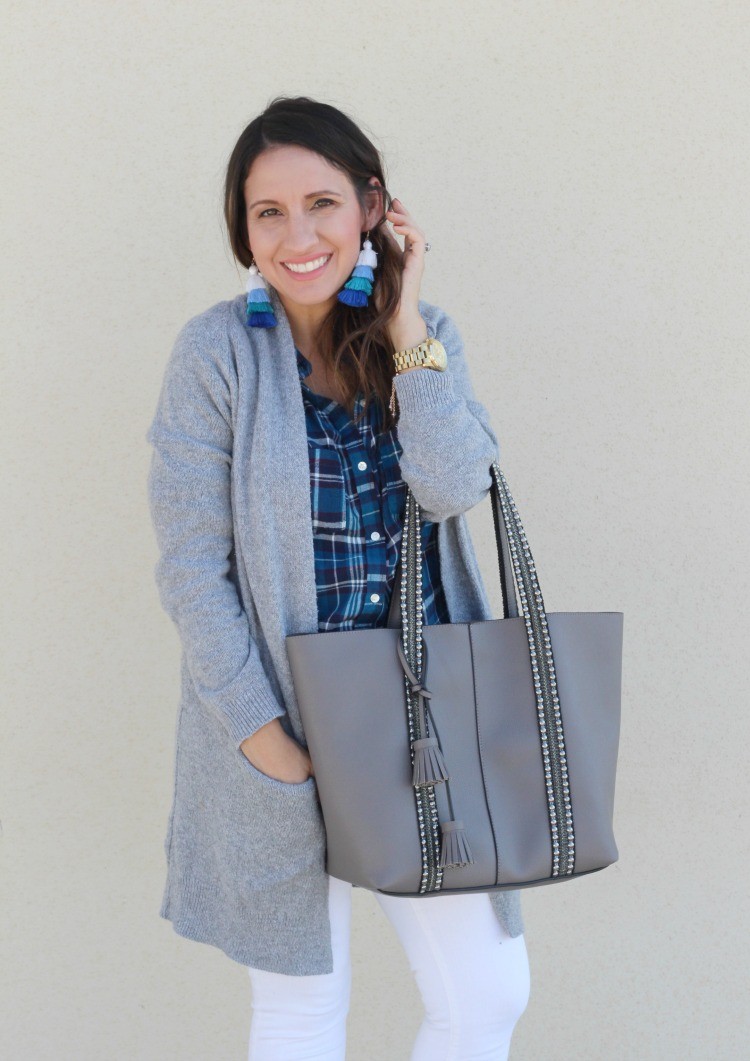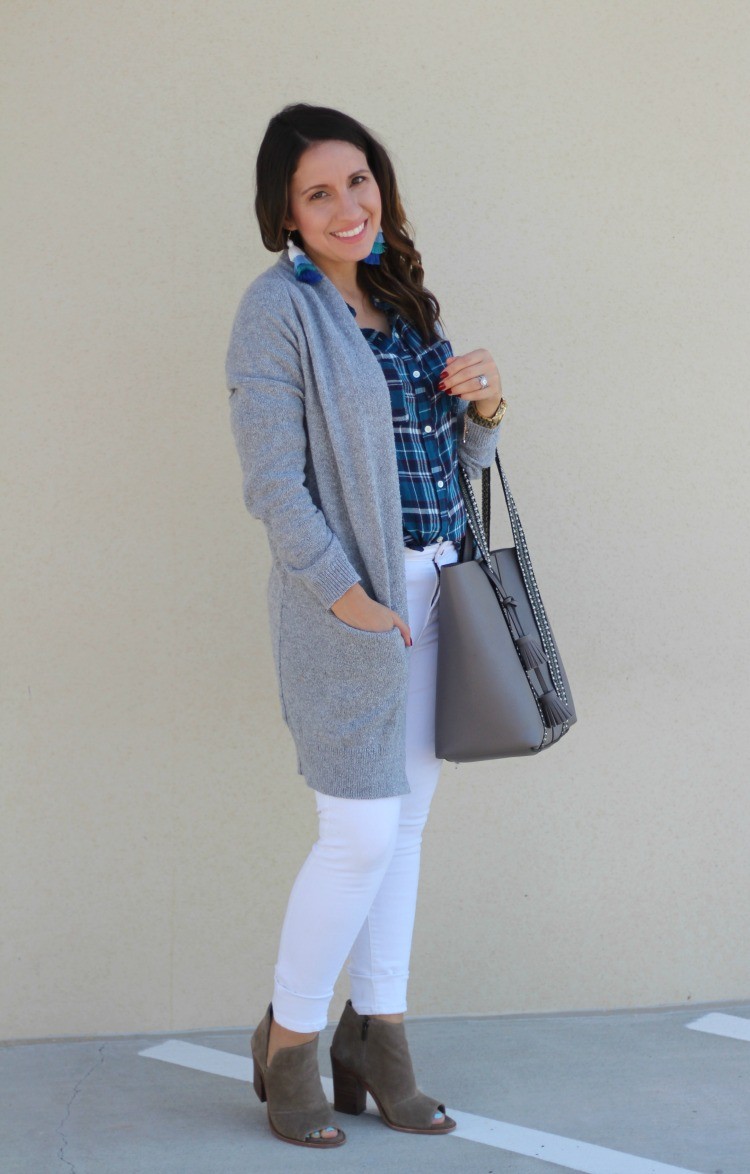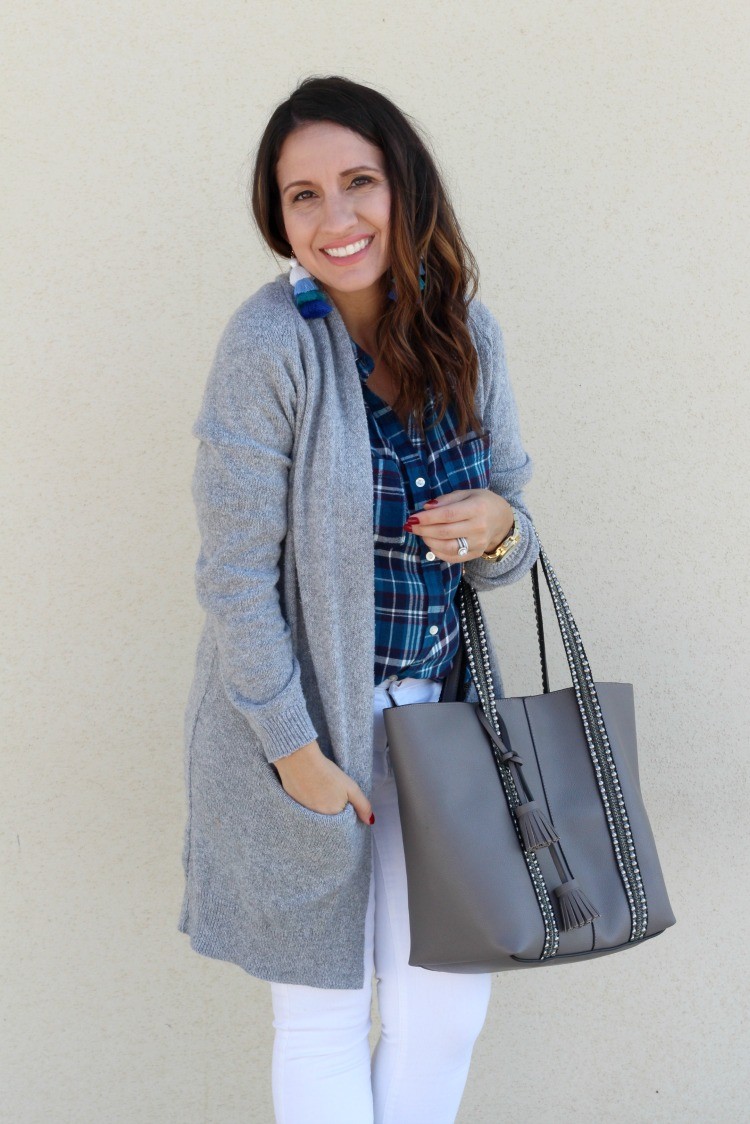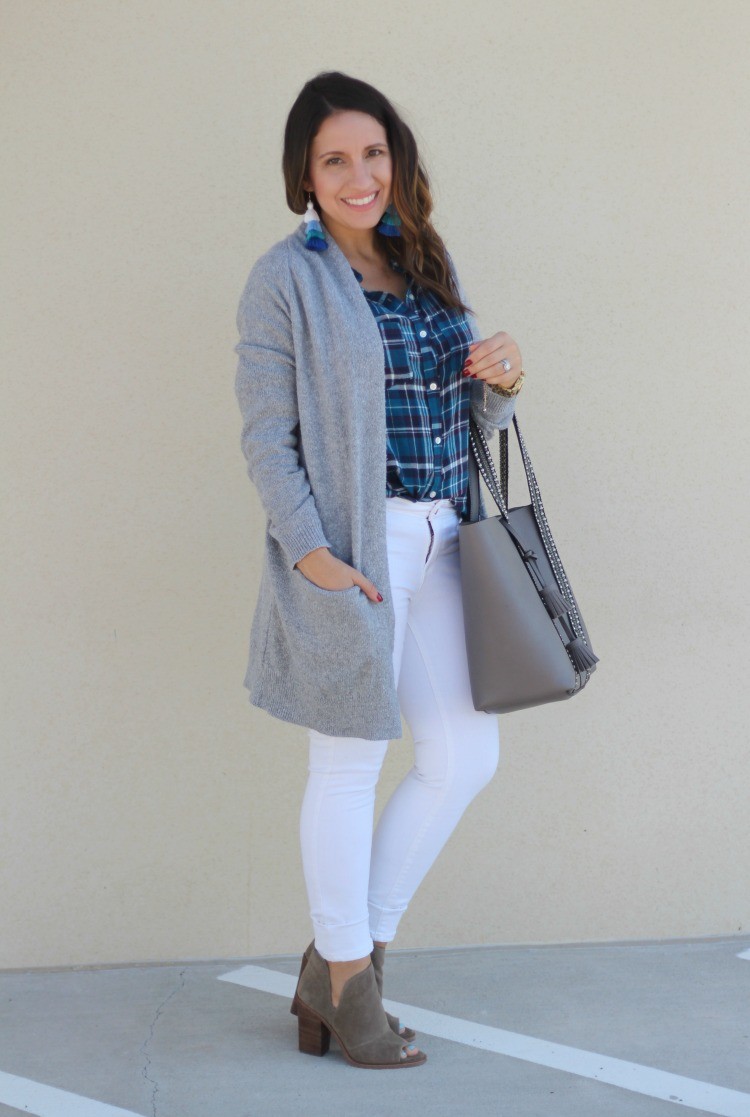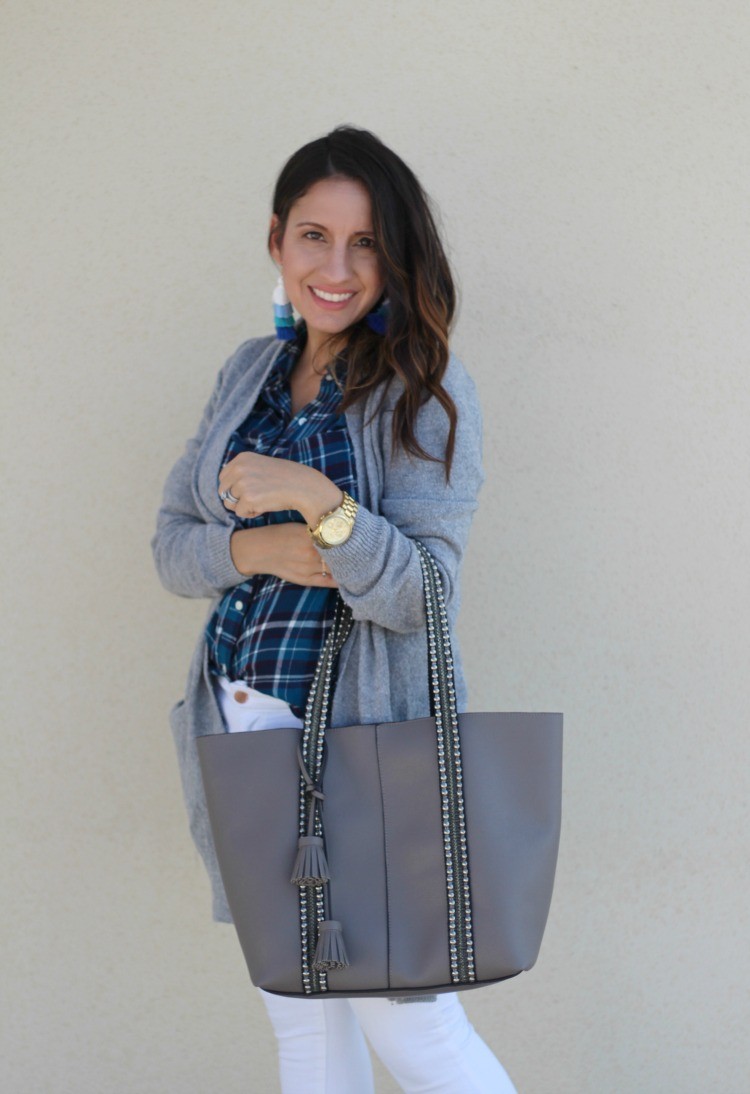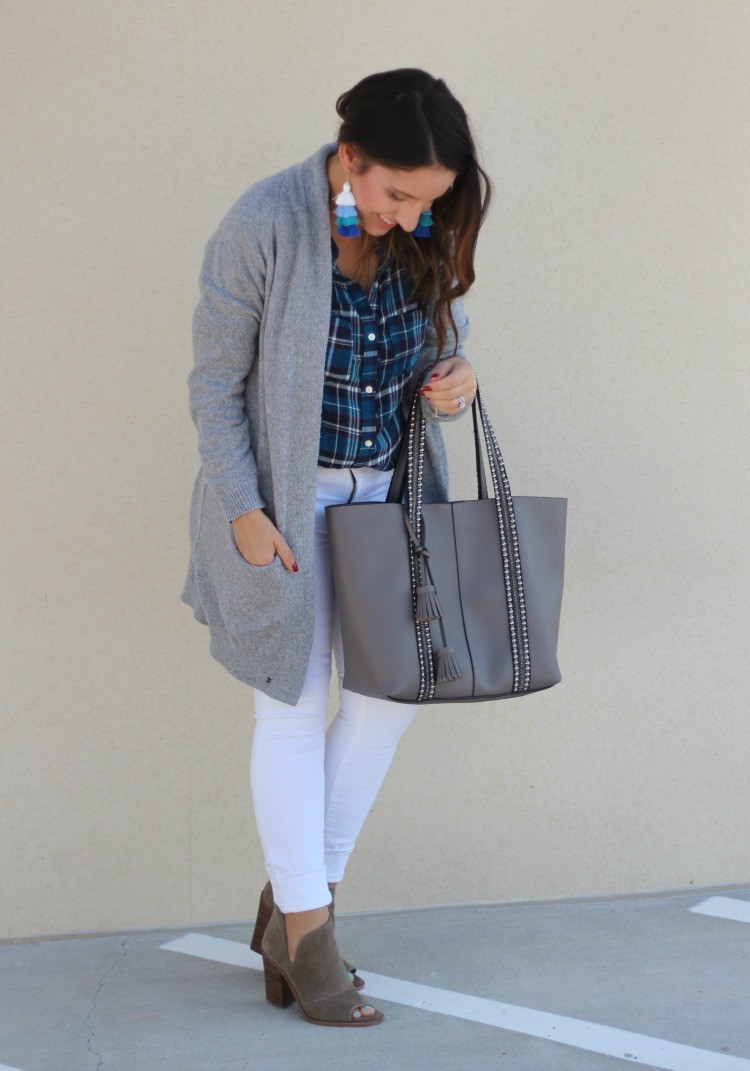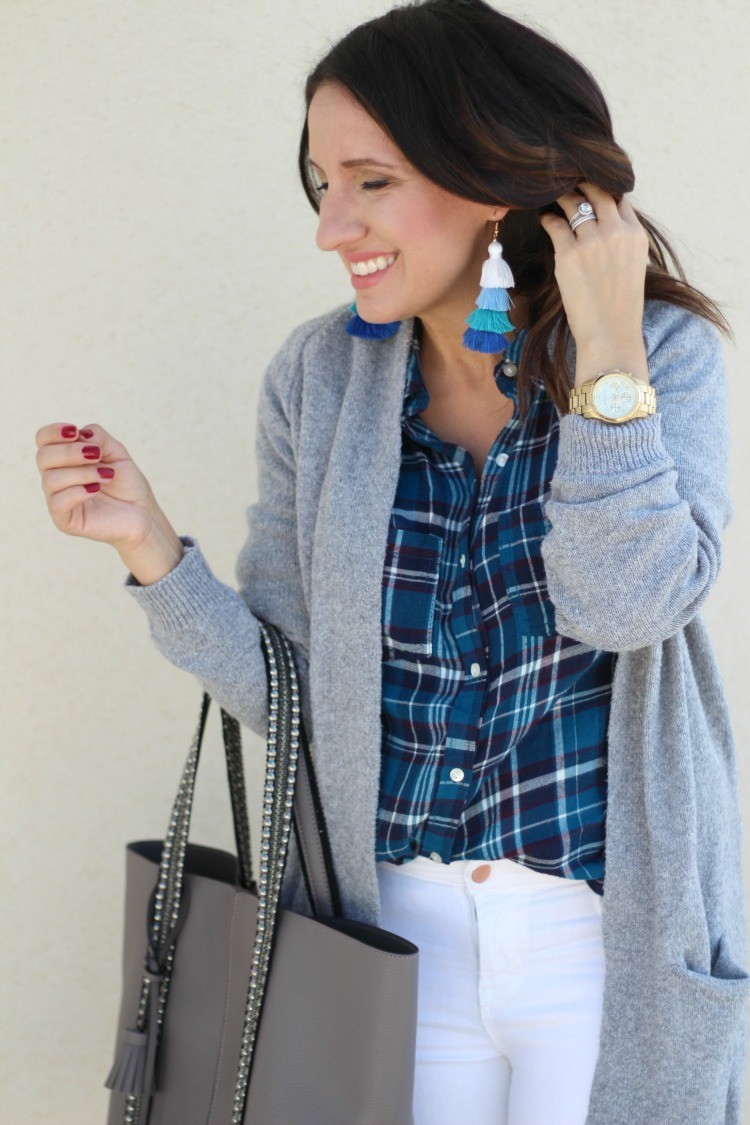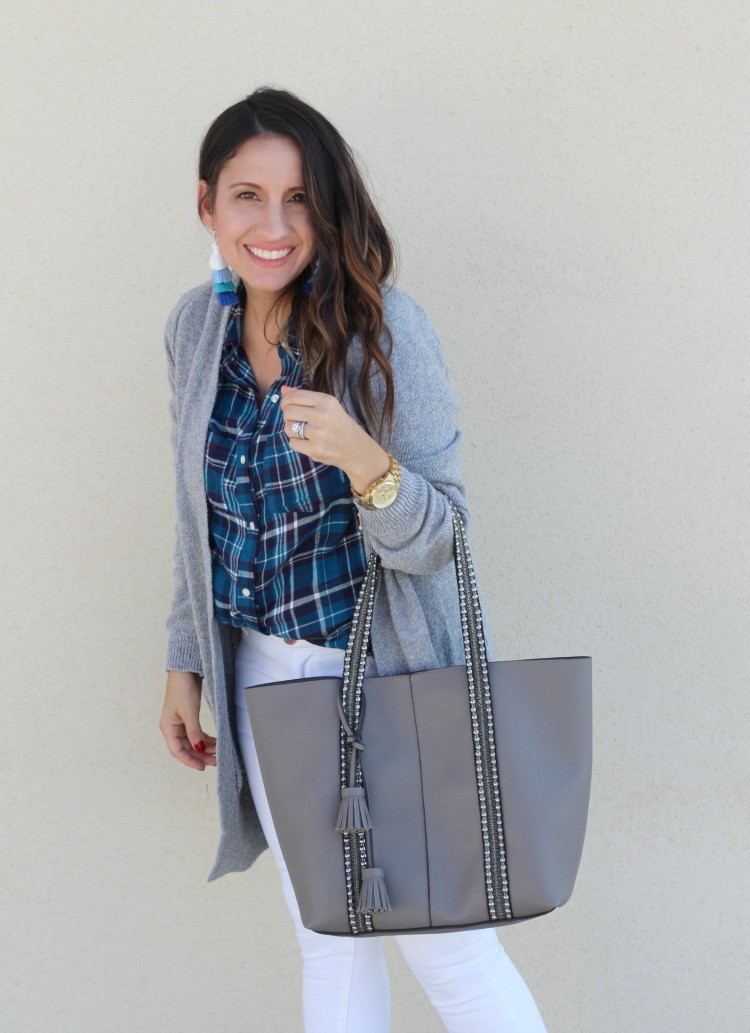 Cardigan:Nordstrom | Button down:Nordstrom | Denim:Old Navy | Shoes:Nordstrom | Handbag:Urban Expressions c/o | Earrings:Similar style | Bracelet:Kendra Scott | Watch:Michael Kors | Lips:Nude Thrill
I just might need a white jean intervention. I have been wearing these jeans nonstop because they are so cute. Plus it's because it literally took 6 months for these bad boys to get back in stock. I keep telling myself I'm making up for lost time instead of just being a major outfit repeater. Haha! The official first day of fall is this Friday, but I couldn't help myself from pulling out one of my favorite plaid button downs. This was one of those rare occasions in Houston where the temps were cool enough for plaid and comfy cardigans. This cardigan is from last years NSale, and has been such a good buy. If ya'll are debating if you're going to really use a gray cardigan believe me ya'll will. I wore my cardigan so much last season. I love that lighter color adds a pretty pop to outfits.
Thanks so much for stopping by my little space, and showing it love. I really appreciate it!!