This post contains affiliate links, which means I receive a commission if you click on a link, or make a purchase using the links in this post.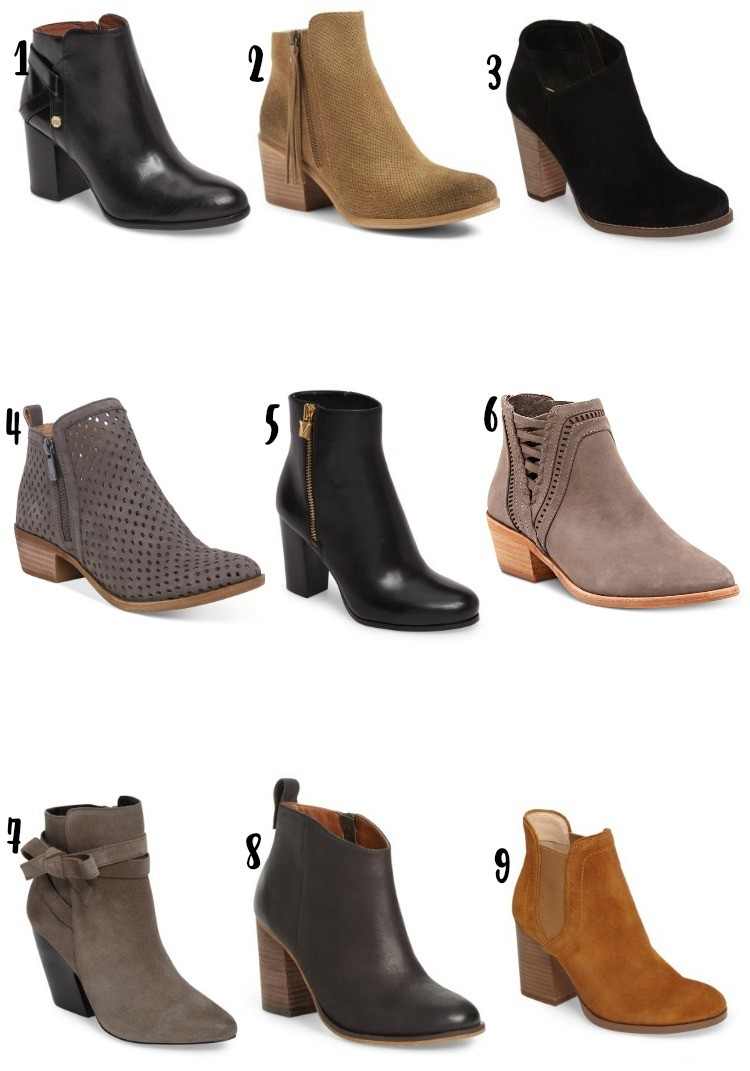 Hey Y'all, I have been crushing big time on some booties. With Houston feeling like fall might actually almost really be here for good I had to share these booties with you. They are all super cute booties that are under $200. Some of them are well under the $200 mark, but there are a few that are more in the $160 ish price range, booties under $169 just didn't have the same ring to it. Haha!! Okay so let's chat about these cute booties!!

1. This bootie is one of those timeless booties that looks amazing with skinny jeans and a cute top. I think these will take you through a few seasons for sure. Especially since they aren't a super trendy bootie. The block heel is also awesome because there's less chance of falling in these bad boys.
2.This bootie is so cute. I love the color so much, and that they will go with both black and brown outfits.
3.This bootie is so cute, and I think it will pair so perfectly with skinny jeans and dresses. Since they are cut at an angle that is perfect for all my shorties/petite ladies.
4.This dark gray bootie is so cute. I love the perforated detail. I think they will be perfectly styled with about anything.
5.This pair of booties has the nicest gold hardware detail, and they will be super cute with skinnies or bootcut jeans.
6.This pair of booties has the cutest criss-cross detail and it's such a pretty nude shade bootie.Y'all can probably tell from the blog, and my past outfits I love nude booties a lot.
7.This bootie is literally my spirit animal. The bow detail is so cute, and I love the toe is just the right amount of pointiness.
8.This bootie is one of my favorites for so many reasons, but the big one is I love that it is cut at an angle instead of straight across. It's so much more flattering to our legs.
9.This bootie is the perfect blend between nude and brown. It is so cute, and I can't wait to wear these asap.