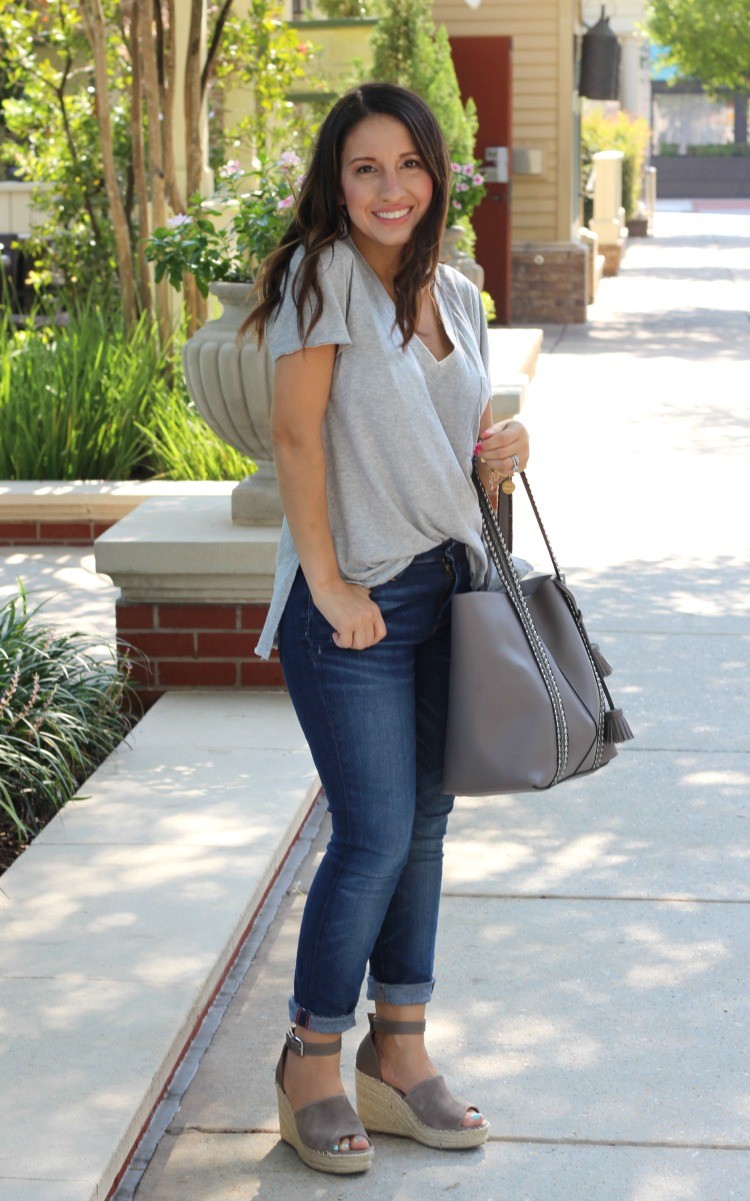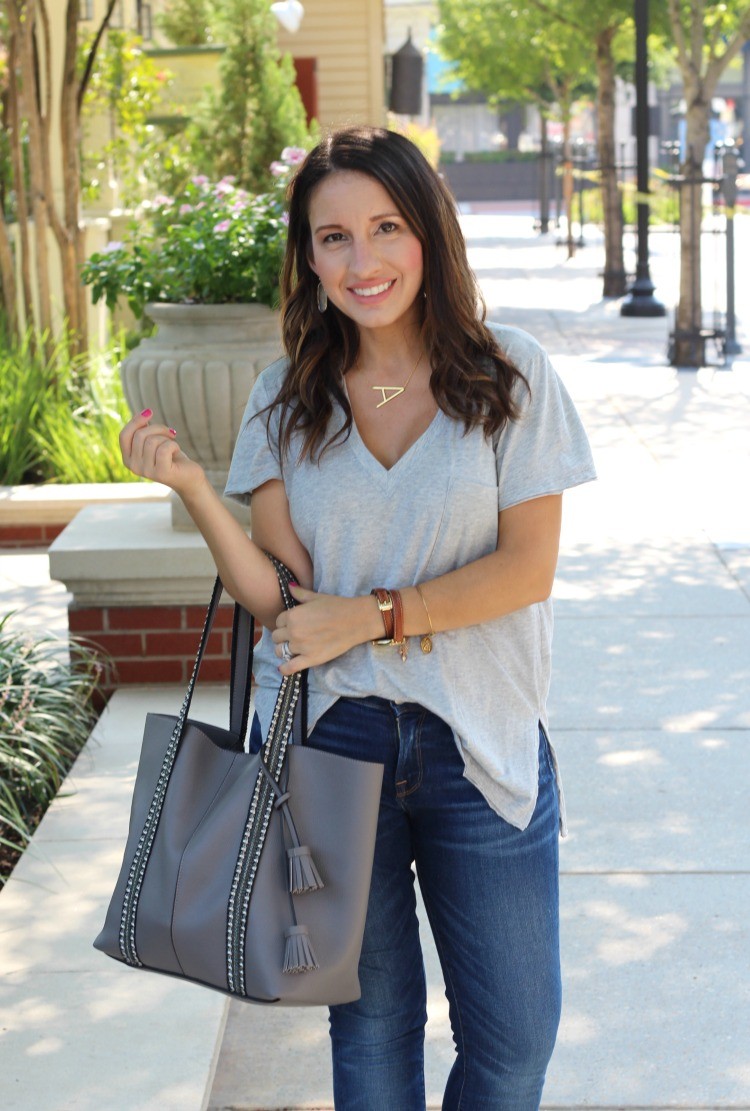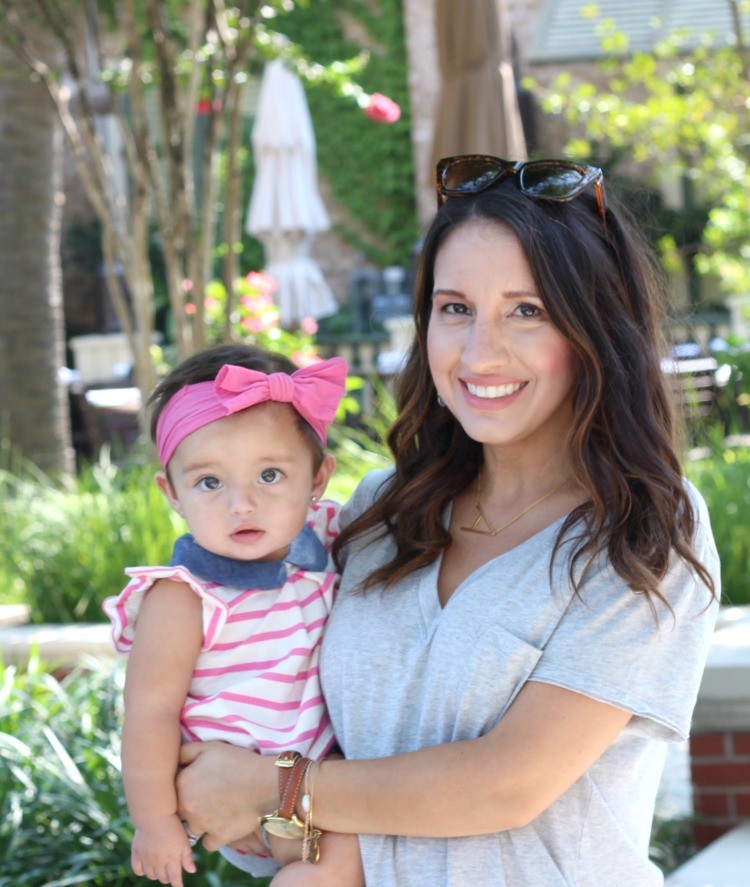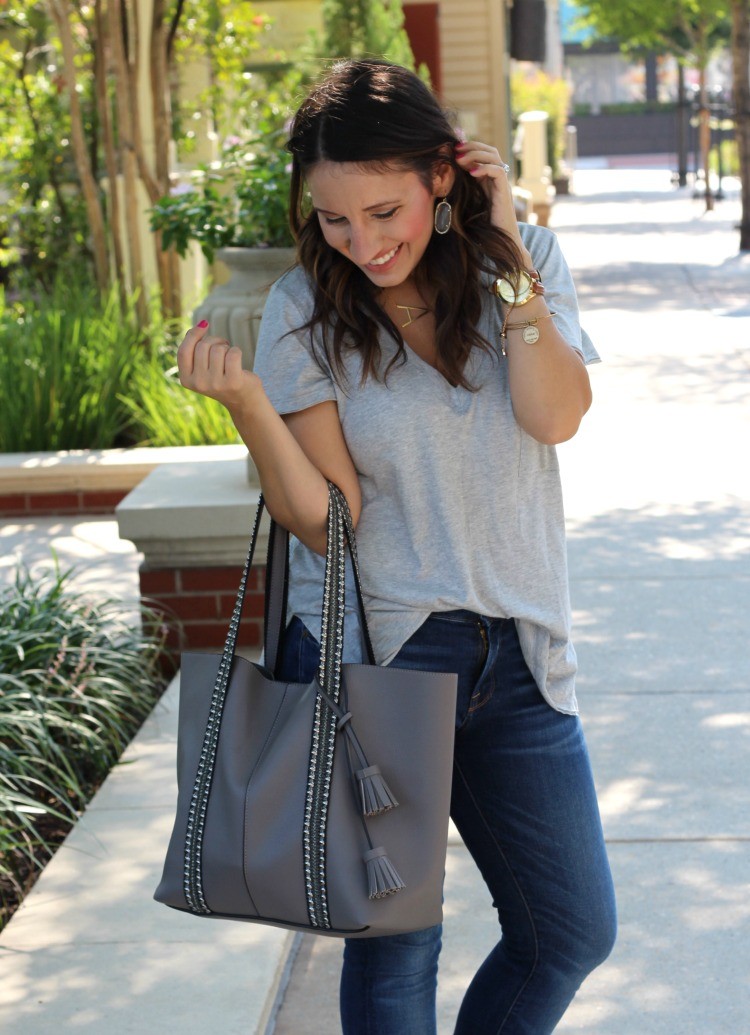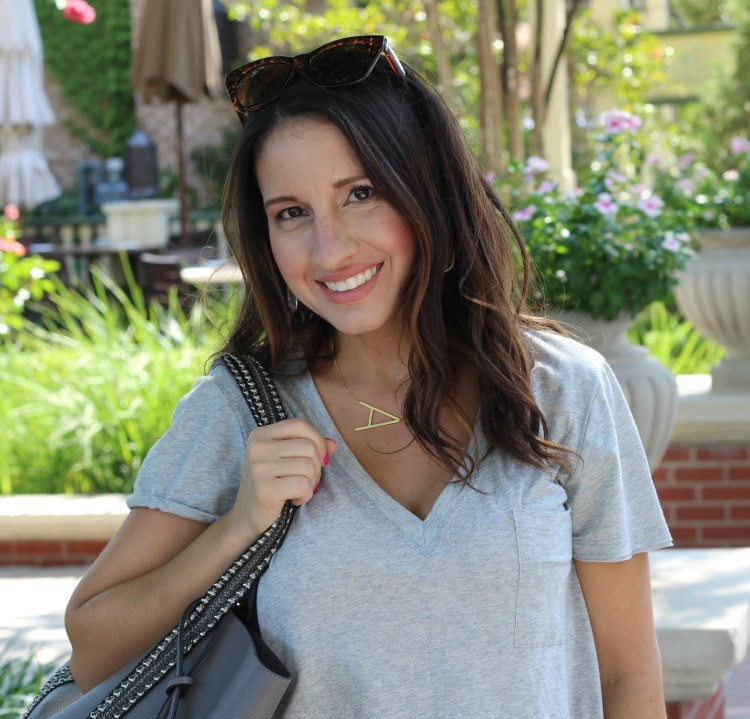 Top:Nordstrom | Denim:Lucky Brand (size down one size) | Shoes:DSW | Handbag:Urban Expressions c/o | Earrings:Kendra Scott | Necklace:Anthropologie | Bracelets:Alex and Ani, Kendra Scott c/0 | Watch:Michael Kors | Lips:Nude Thrill (Seriously one of my favorites!!)
The last couple days have been a whirl wind of being crazy busy. Thankfully, these Lush tees have been keeping me looking like a stylish momma instead of like an overwhelmed one. These are super soft, run tts, and the v-neck detail is so cute. It comes in four colors, and is super figure flattering. I love that it's a little longer in the back too because it gives my bum some shade. Hooray!!
I love these Lucky Brand jeans, but definitely size down. I really wish I had sized down because I have to pull these bad boys up a half a dozen times a day usually. Otherwise, I look like my bum is at my knees. Thankfully it's not at my knees.
Ya'll doesn't my Sofi girl look so cute. I love these Baby Bling Bows so much. They are so stretchy, don't leave indentions on my baby girls head, and they come in lots of colors. I picked a few really cute ones in some of the prettiest shades under the rainbow.
Thank you guys so much for stopping by, and I hope ya'll have a fabulous weekend!!
Hi, so this is completely unplanned, but I wanted to keep y'all in the loop. My hubby, and I had to go out of town last minute for a family emergency. I won't go into too much detail about the what's going on, but let's just say it was necessary. I won't be blogging next week because in the rush to get two babies under two, plus all their stuff I couldn't figure out how to safely pack my camera too. Seriously these little people need a lot of stuff. If y'all have any tips, or suggestions I'm totally open. This is our first flight with both babies. I've flown with Pookie 3 or 4 times, but flying with both of them had me scared. I will say it didn't go as bad as I had imagined.