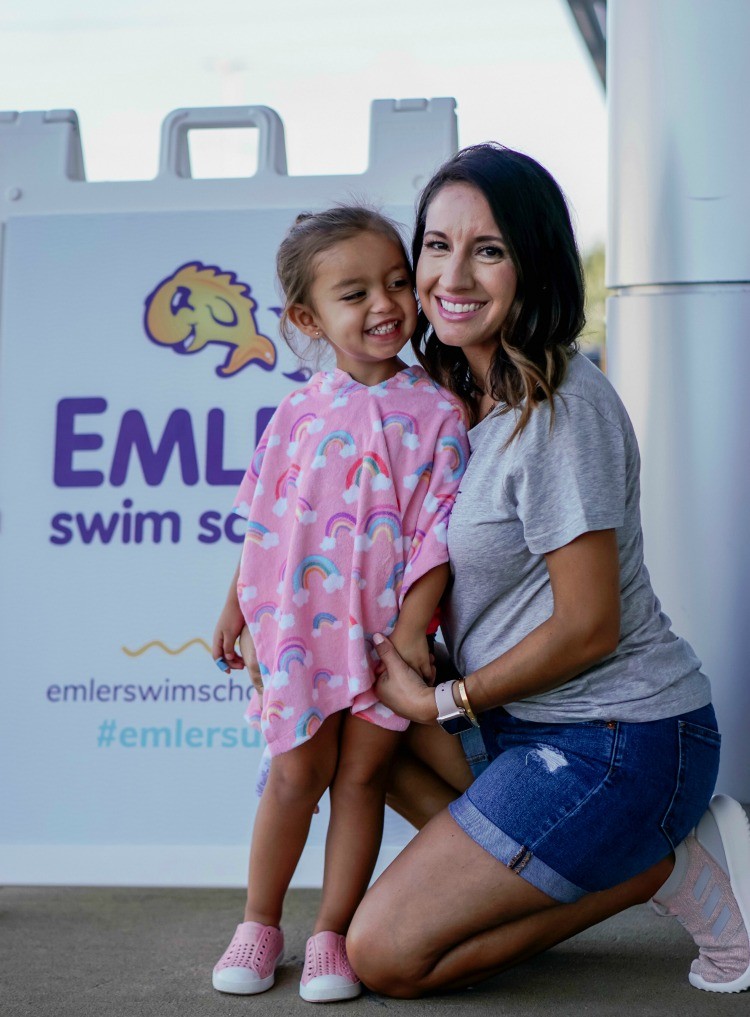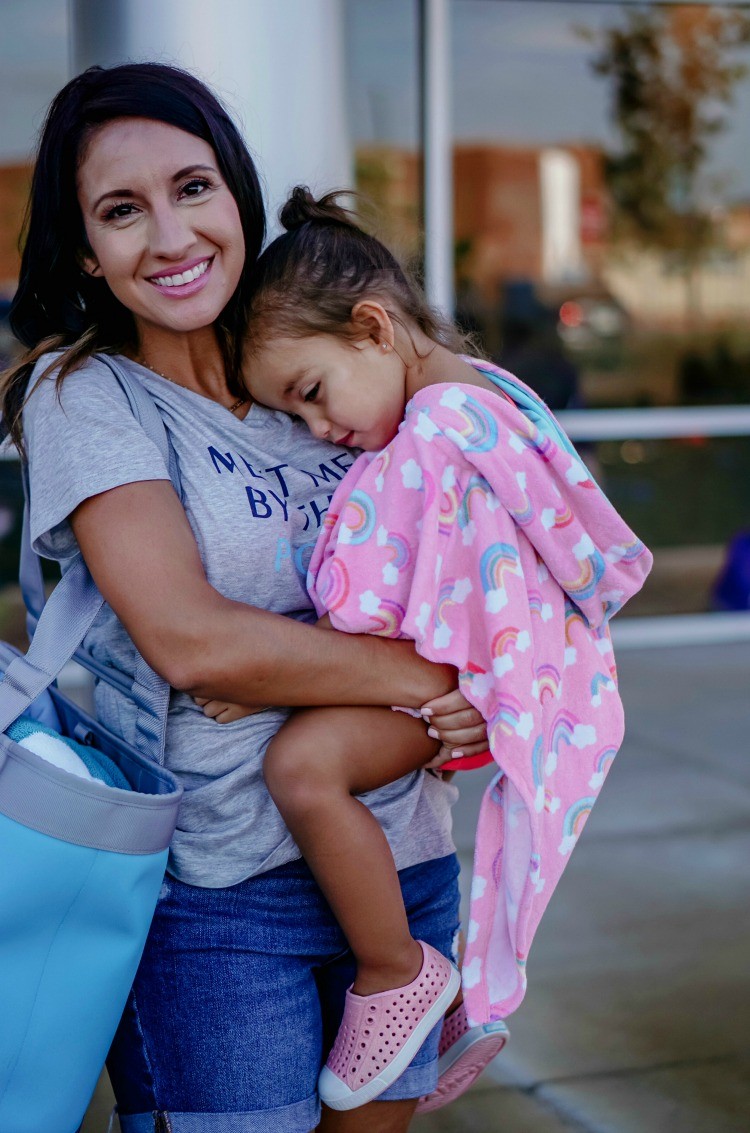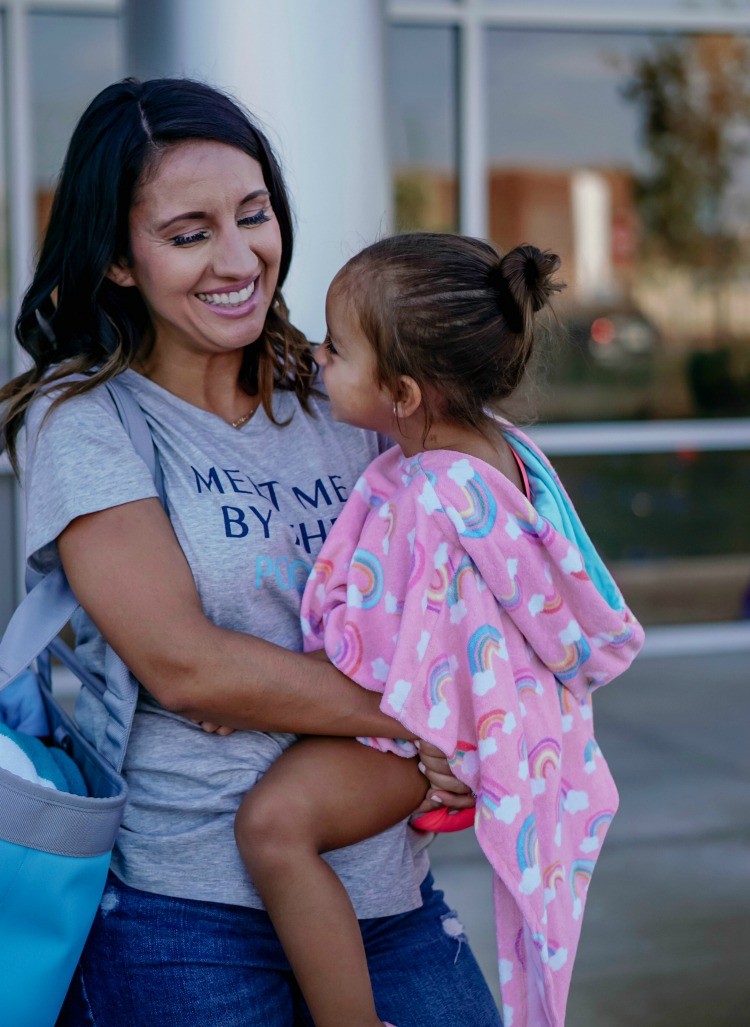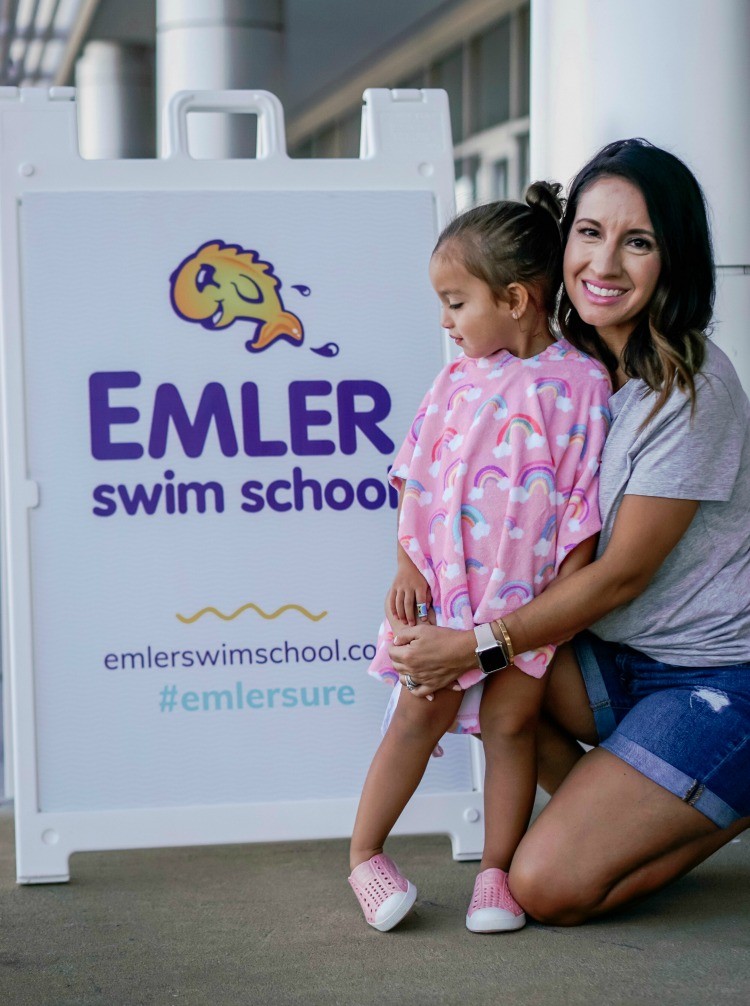 Good morning! This week is going to be a busy one. I have my big follow up dentist appointment, the kiddos have school, speech class, and then swim class this weekend.
Water safety is a subject I am passionate about and have wanted to chat with y'all about because I truly feel it is the one lesson every child needs to learn. I truly believe Swim lessons can save lives. Especially children because they are susceptible to falling in water or playing near water. Drowning is one of the number one leading causes of death for children 4 years old and younger. My take away is most drownings are preventable with swim lessons and learning water safety. According to the CDC, formal swim lessons reduce the risk of drowning by 88%. I am passionate about this topic because water is everywhere. As a mom, I can't help but think this is a life skill we all need no matter your age or whether you have a pool at your house or not. Water and pools are everywhere.
Okay so here's a little back story on why we signed up for Emler Swim School after putting it off for this or that reason. In reality, all the reasons we put it off just weren't important at the end of the day. I wish we had started earlier but the cool thing is my kids went from not knowing how to swim to loving swimming in the pool. You can start swim lessons as early as 2 months old.
Okay so let's take it back to May and our community pool had just opened. So, of course, we piled in the car and brought everything but the kitchen sink to the pool with our 4-year-old Manny Jr. and our two-year-old Sofia. After just a few minutes at the pool, we realized my daughter Sofia had no fear of the water and would jump in without any hesitation. This was scary but even scarier since she didn't know how to swim. So after one too many jumps in the pool, we signed them up for swim lessons at Emler Swim school.
We have been had them in swim class since the beginning of the summer and it's one of the best decisions we've made for them. I rank speech class, swim class, and PreK pretty high up on helping my kiddos developmentally thrive. Especially in regards to my son that has a speech delay and has struggled at times to find his voice. Taking swim lessons has improved his confidence and I think helped him in regards to his language skills. I'm no doctor but I saw a huge language explosion over the summer while taking swim lessons.
Here are a few quick key facts:
1. All classes are 30 minutes long.
2. Emler pools are heated to 90 degrees year-round.
3. They use high-quality UV water purification systems to keep the water in their pools crystal clear
and pure.
4. Emler has been teaching kids to swim for over 40 years, and have successfully taught over One
Million Students.
5. Use Promo Code PEARLS2019 (good for $30 off for NEW swimmers at any Emler Swim School, good until 12/31/19.)
Okay, let's chat about why I love Emler Swim School so much. First, the people that take care of my local Emler are awesome. They are so helpful and happy. Literally from the moment, we walk in the door with our two kiddos to the moment we are leaving they are always so nice and warm.
Now let's chat a little more about why I love the swim lessons themselves. First being they have amazing instructors. They seem to love what they do and have compassion and understanding when teaching. Which is great because at first my son was a little shy but with positive reinforcement, he quickly warmed up. I love Emler for swim lessons but also water safety and some boat safety. Things that honestly I didn't think of but make perfect sense. They go into what to do if your child was to fall into the pool or if an adult was to fall into the pool. I thought this was so valuable because during a true emergency it's helpful to have what you need to do because most of us panic in a true life-threatening emergency. So every swim class they allot time to go over what do you do if they fall into the pool. They have them say what they would need to do and then practice that skill. I think this is so helpful because when you are in an emergency we as humans typically freakout and knowing what to do could save their life.
Alright, we've chatted about why I love the Emler swim classes themselves but let's chat about why I love the facilities. They are clean and well maintained which is a huge plus. They even have a little coloring space and big tv in the viewing area that is perfect if you are a little early to class or your kiddos classes aren't at the same time. This way everyone is happy and entertained. They have lots of bathrooms so you rarely wait in line to take your little ones to the bathroom before class. Which is helpful when you have one potty-trained toddler and one almost potty trained kiddo. In the swimming area, they have changing rooms so you can change your child in a nice private space that has a door. I like this because you are still close enough to the heated pool to reap the benefit of the warmth. So your little one shouldn't be cold while changing them from their bathing suit to regular clothes. Okay now onto the pool itself. I love that it is a saltwater pool. I don't understand saltwater pools but I know my kiddos eyes appreciate the saltwater pool instead of a traditional chlorine pool. Our community pool is chlorine and my kids can tell a difference. The other thing I love is the pool is heated to 90 degrees year-round which makes it perfect for taking swim lessons in the fall/winter too. I love that my kids are getting to fine-tune and build on skills they learned over the summer during their fall semester swim lessons. The classes are small. There are usually anywhere from 3 to 4 kids in each class. Which has been such a good number for learning with other kiddos. 
Alright, thank you guys so much for stopping by! Have a great day!

Thank you Emler Swim School  for partnering up with me on this post.  As always all thoughts and opinions are mine alone. Thank you for supporting those who support this blog.