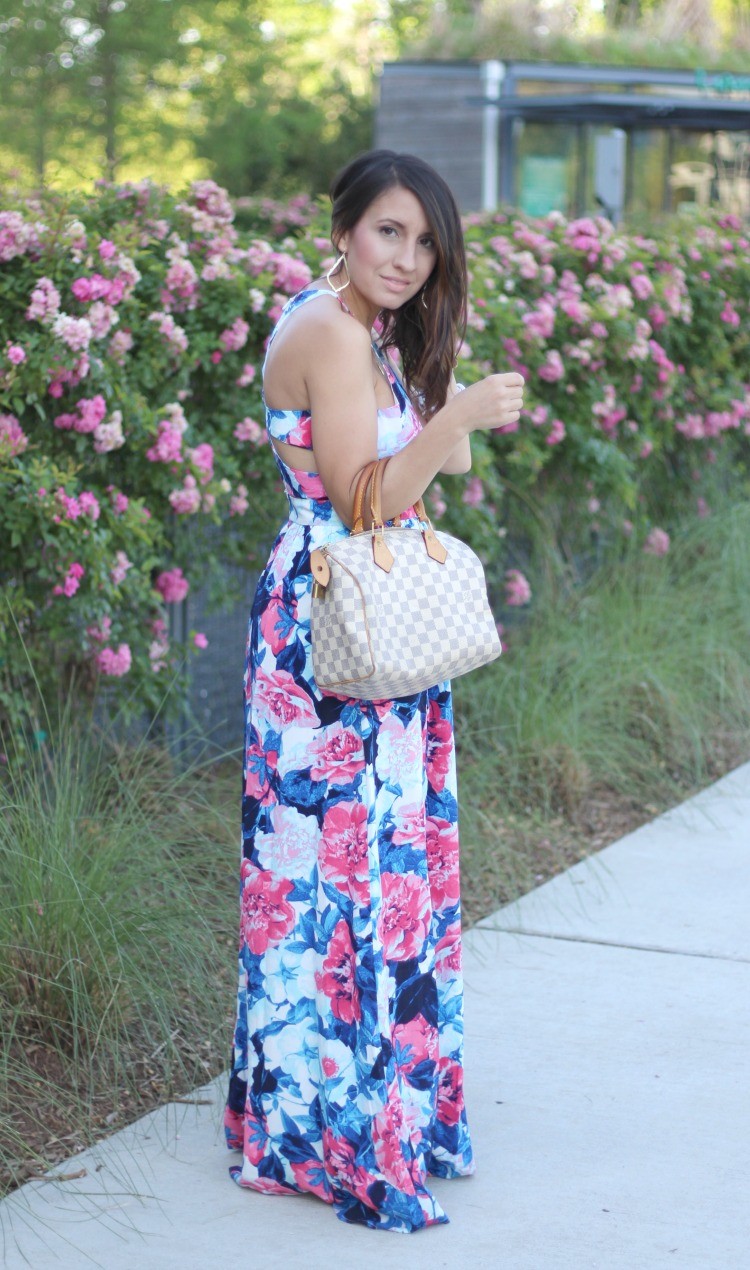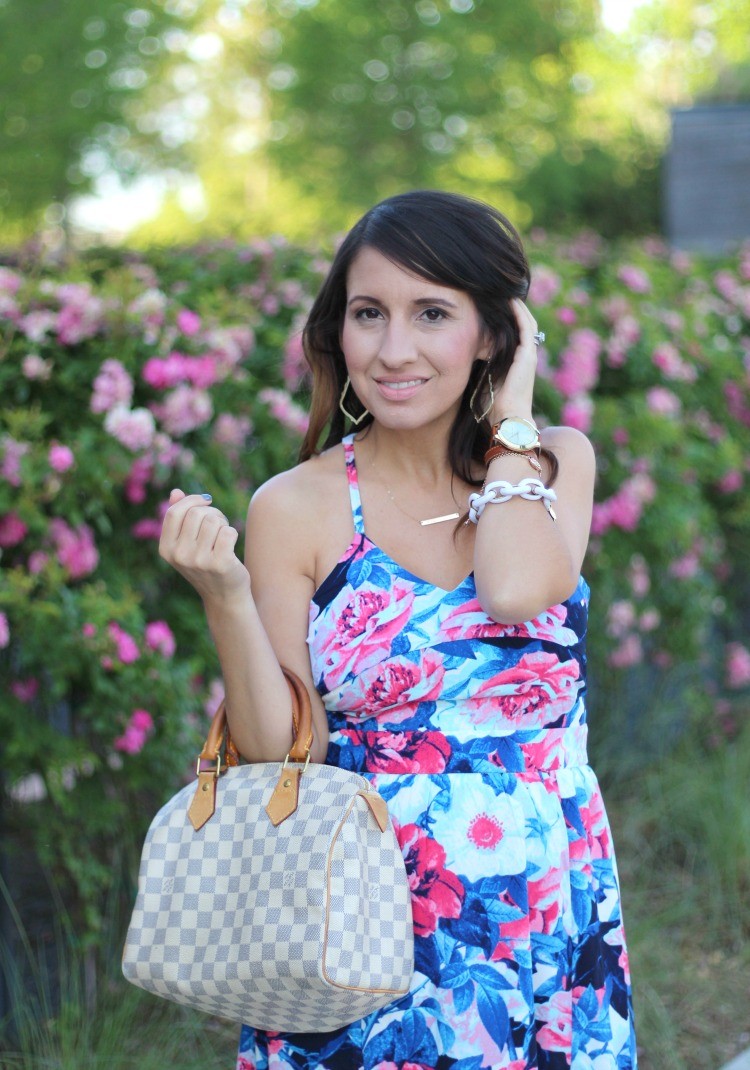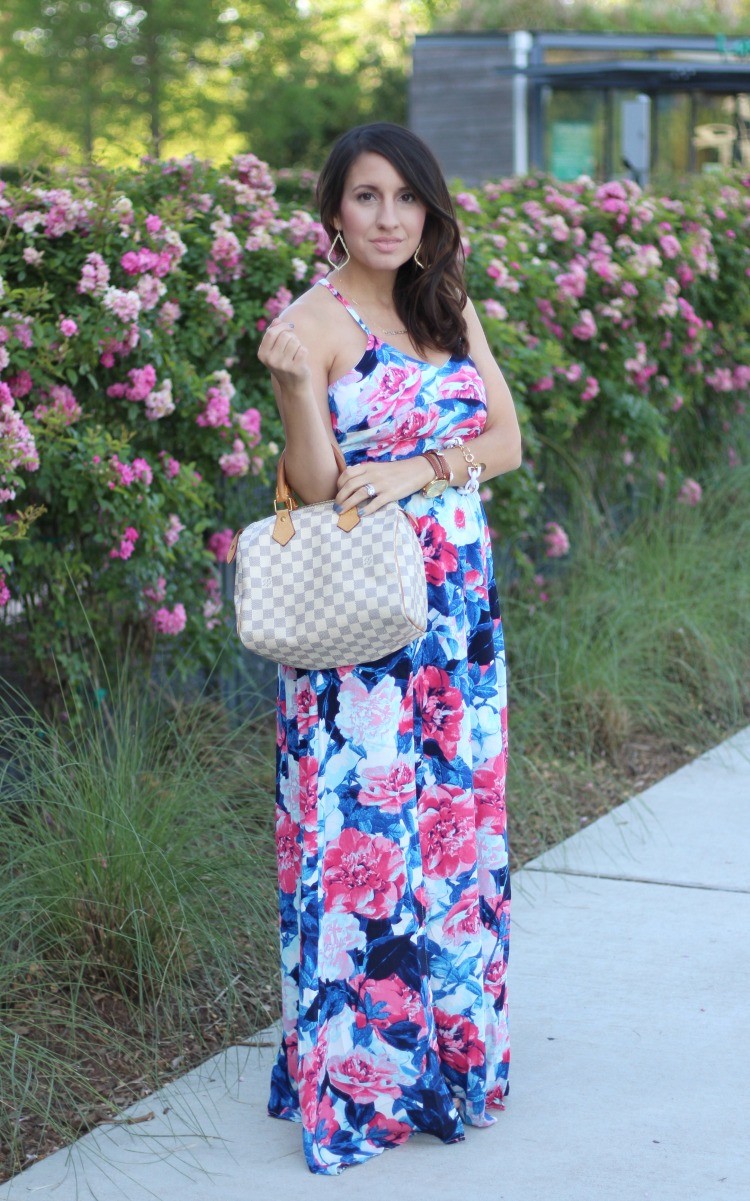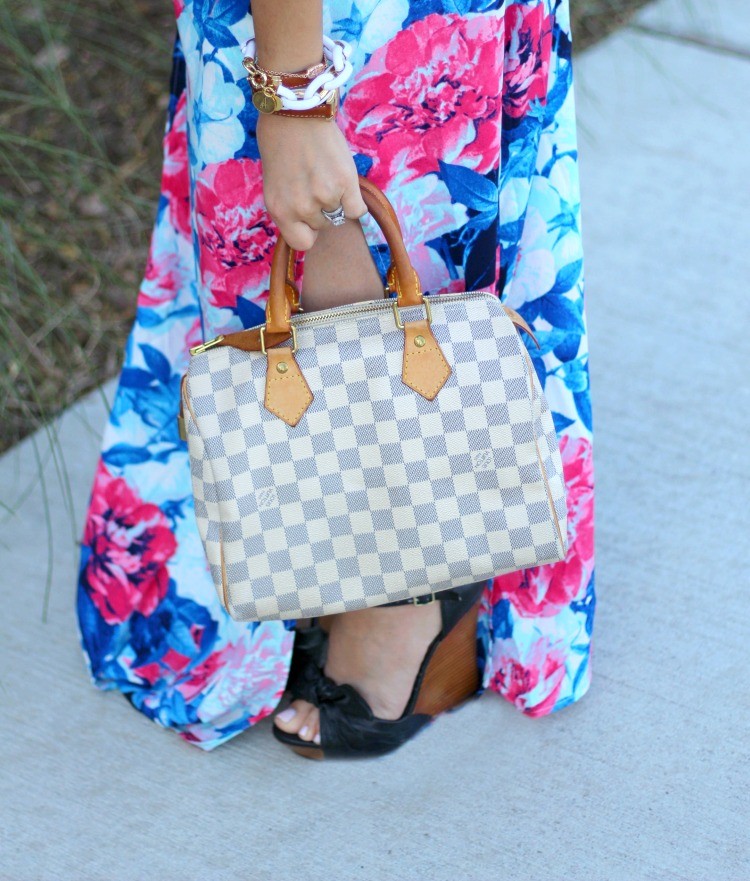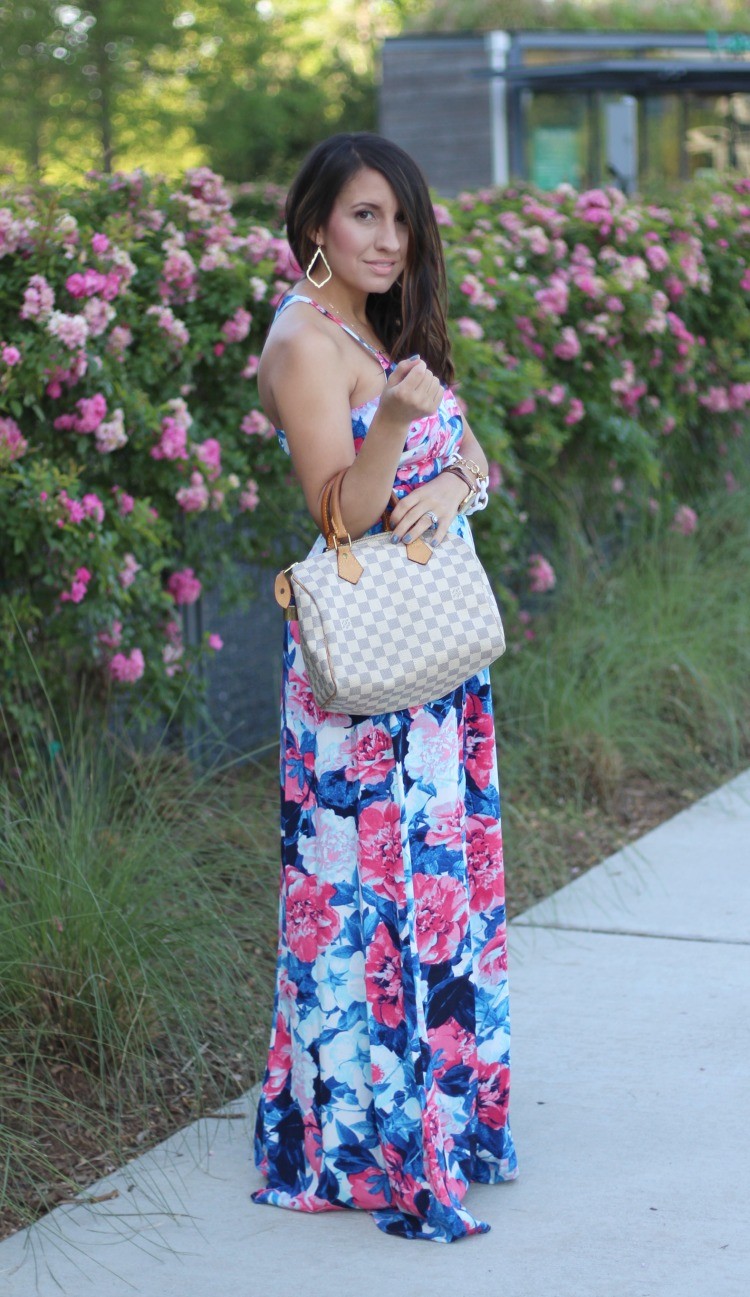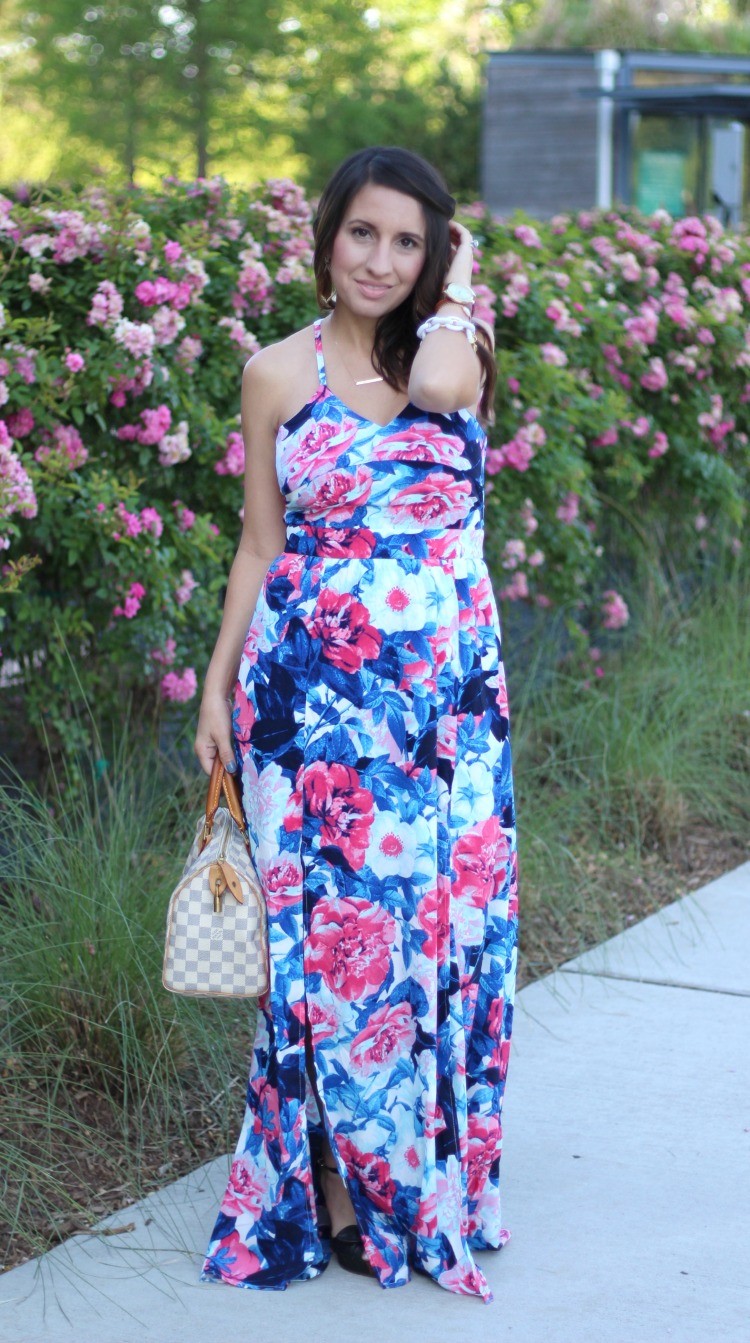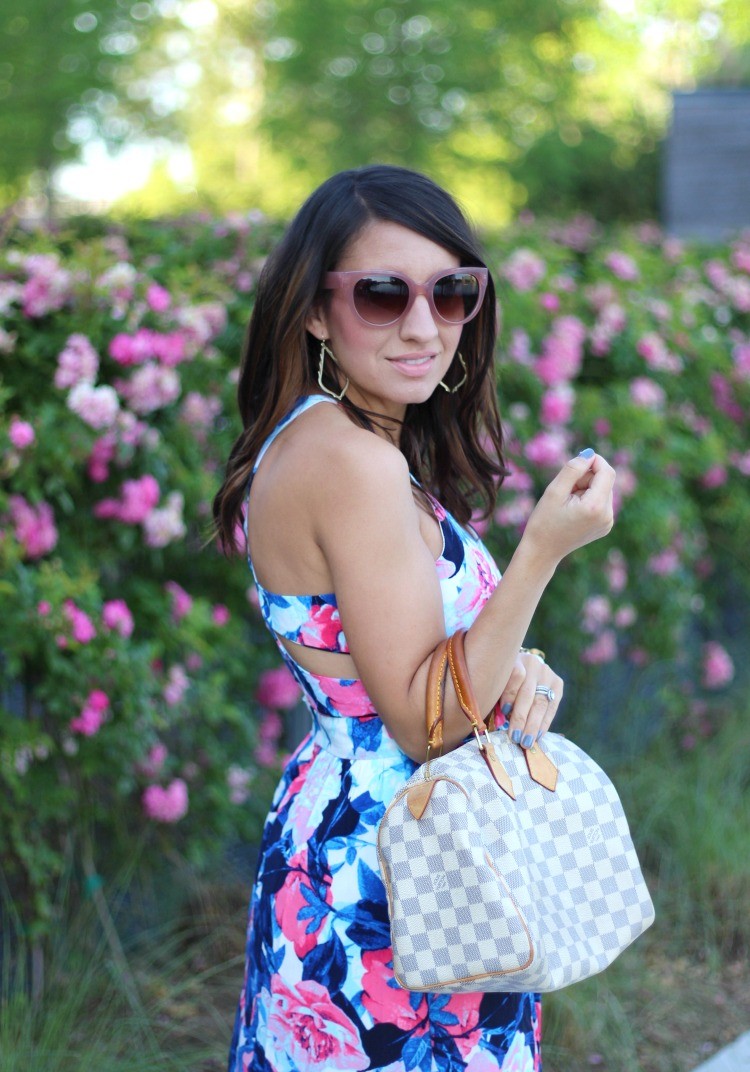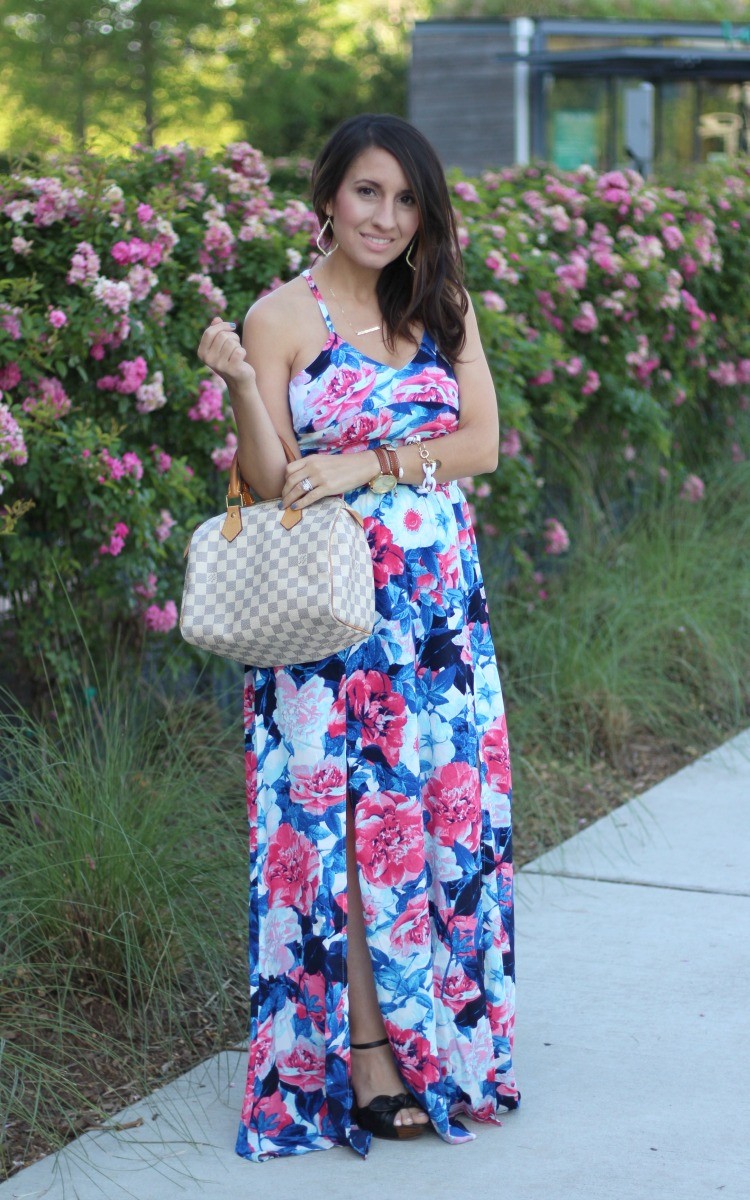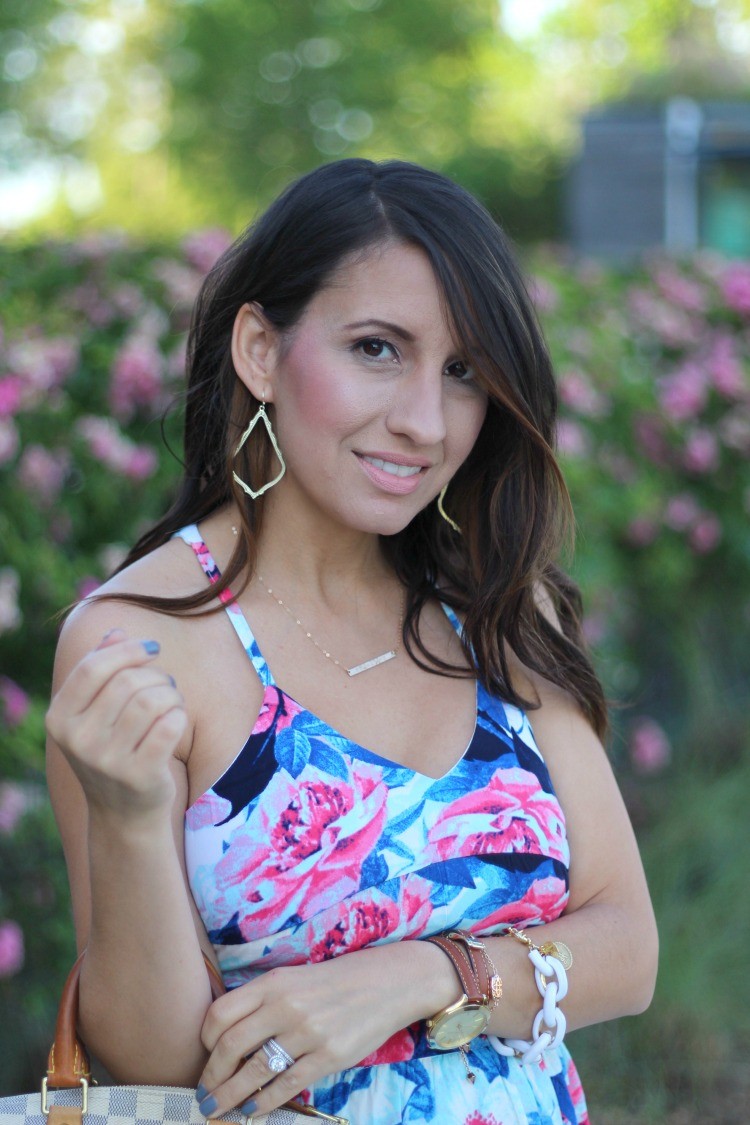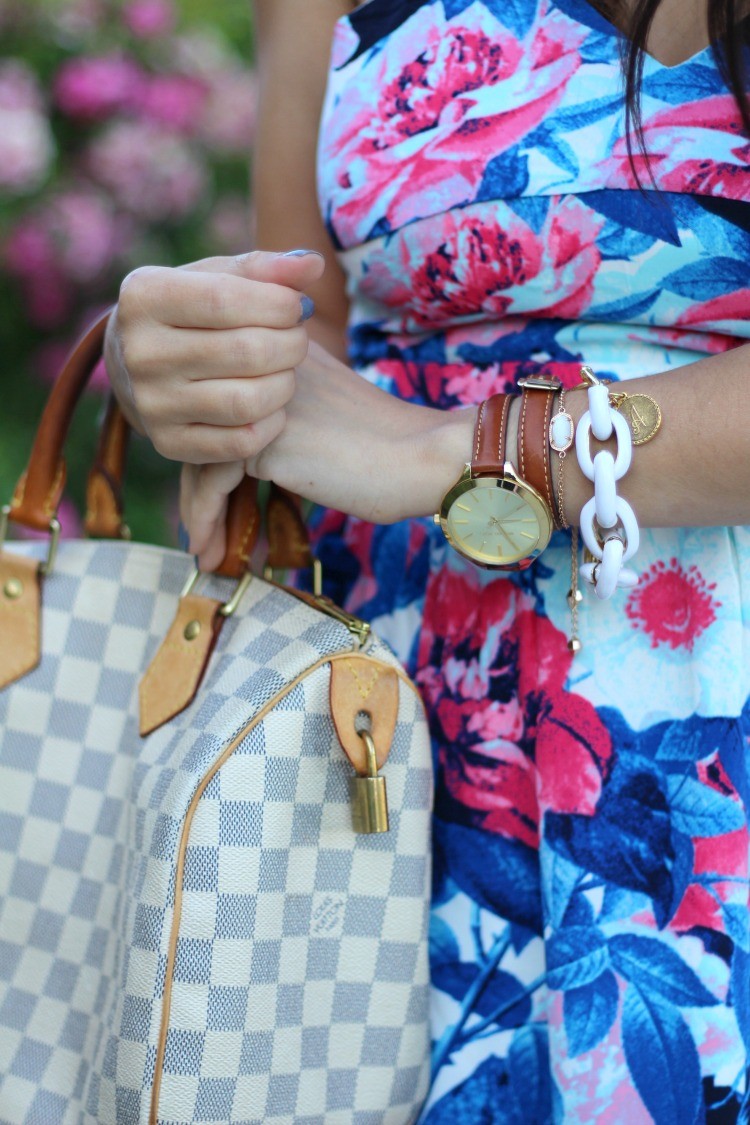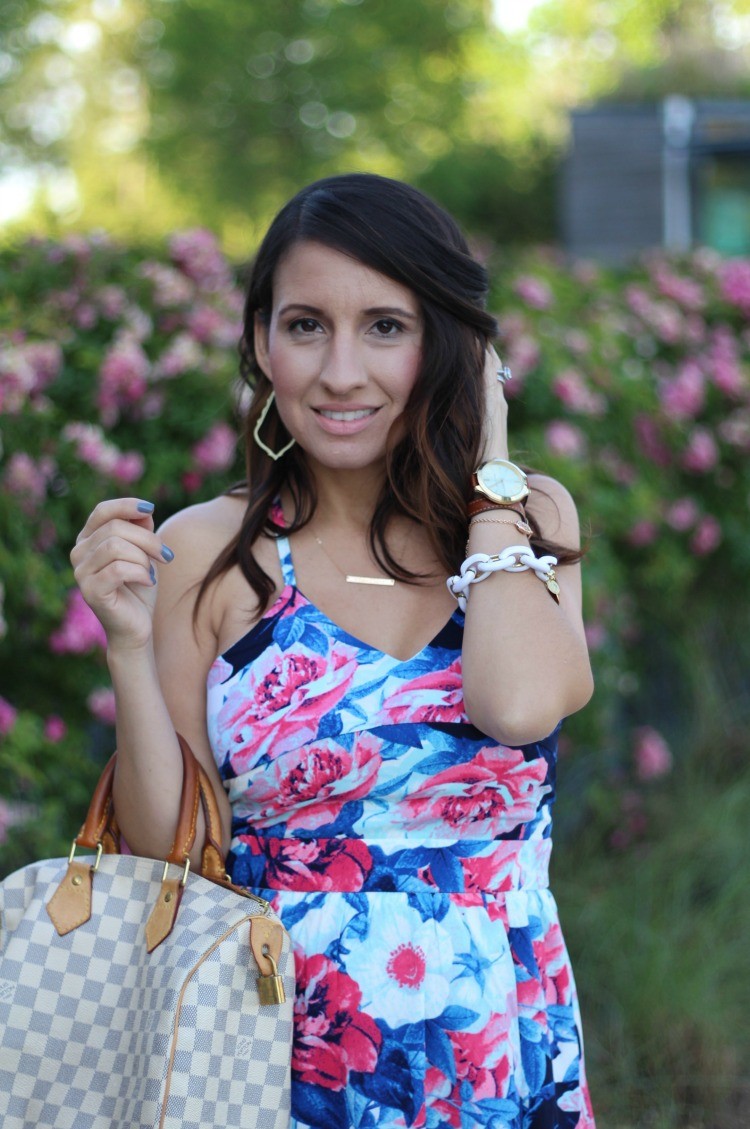 Dress:Filly Flair c/o (Wearing a small!! Runs true to size!!) | Shoes:Old (similar style, similar style) | Handbag:Louis Vuitton (similar style) | Earrings:Kendra Scott c/o | Necklace:The Silver Loft  c/o | Bracelet:Kendra Scott c/o, The Silver Loft c/o | Watch:Michael Kors | Lips:Peach Buff
This weekend went by way too quickly. We spent most of the weekend getting lots of errands done before we have guests coming this week. I'm so excited because they have a little girl around the same age as my little Pookie. I'm can't wait to see how he does with having a little friend at the house. I'm really curious to see how he handles sharing his toys. His sister is still so young that she has no interest in his toys, and can't take them yet. This is going to be a good introduction into sharing his toys with other little ones for all of us. I'm praying he doesn't want to hold onto all his toys.
Okay, ya'll let's talk about this gorgeous Filly Flair dress. The first thing that caught my eye was the unique back detailing. I knew as soon as I saw that detail this dress needed to get into my shopping cart. It feels a little sexy with the back detail, but still classy because the neckline isn't too low. This momma likes to feel a little sexy on occassion because even mommas wants to look a little ohh la la here and there. I absolutely love this color combo too, and I've been a huge fan of blues and pinks lately. Ya'll can probably tell from my Instagram feed that is so true. This dress is perfect for brunch, a fun floral themed bridal shower, a date night, or even an outdoor wedding. It's seriously the dress that keeps on giving because it's perfect for so many occassions. I have my eye on this dress, and this one from Filly Flair. They are so cute!!
I've been wearing this 'Celebrate', and "GirlBoss' bracelet for the last few weeks that I have to take a minute to share The Silver Loft with y'all. It's not just another jewelry store; it's one of the cutest online jewelry stores with really cute custom pieces like this cute custom bar necklace. I love it because it has both my babies names on it. I had really wanted something with my Sofias name on it, but that didn't exclude my little Pookie. When I found this bar necklace that could fit both my babies names on it I was sold. Then as a little treat I needed something with an A for Amores because I love my hubbies last name. So, I added this pretty white link bracelet.
Thanks so much for stopping by, and I hope ya'll have a fabulous week!! Here's to a great Monday, and a short week!!

This post has been sponsored by Filly Flair Boutique and The Silver Loft. As always all opinions are my own. Thank you for supporting those who support Pretty In Her Pearls.