The big Nordstrom Anniversary Sale just began today for Nordstrom credit card holders. It's the reason I have a Nordstrom credit card. I love being able to have early access to all the anniversary sale items. This sale opens to the public July 21, and ends on August 6th.
My advice when shopping this sale is if you like it get it. Nordstrom has awesome customer service, and they make returns so easy. So, get it because you can always return it if it doesn't work out. Last year, Nordstrom was really good about restocking items that sold out, but who knows if that will be possible this year. This sale felt even more popular this year when I went to the mall today.
So, I went to Nordstrom with both my babies, and it was an experience. They were really nice, and gave us a pretty big dressing room. This was such a blessing since their complimentary wifi wasn't working. I had every intention of letting my little guy watch Moana on his tablet. Thankfully this momma came prepared with everything, but the kitchen sink with me. So, yes you will see toy trucks, Happy Tot pouches, and PJ Mask books in the background. Thankfully he was such a good boy, and let his momma get her shop on.
So, without further ado here is my dressing room fun at Nordstrom. If you follow me on Instagram, you probably saw my Instastories of all the fun with both my babies with me. They were really good. I'll be updating this post with more Nordstrom fitting room fun. I plan on sharing wish list post as well. If there is a certain category you really want me to cover just let me know. I'm happy to share my baby picks, beauty picks, active wear picks, dressy picks, and I could keep going. Just let me know.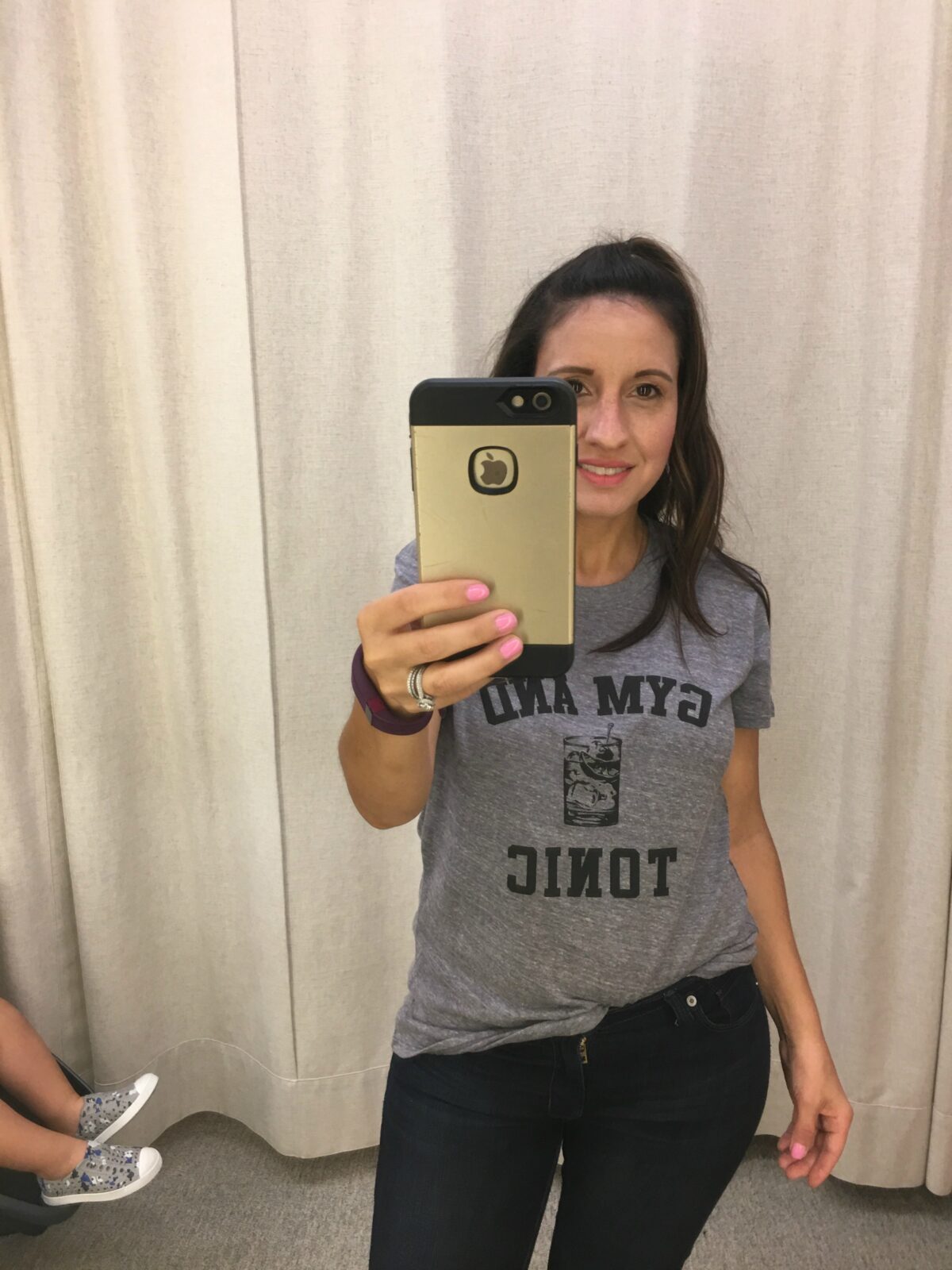 This tee is so soft, and comfy. It runs big so size down one size. I'm wearing an extra small in this cute tee. If you aren't familar with this brand, they make the cutest cheeky tees like this one.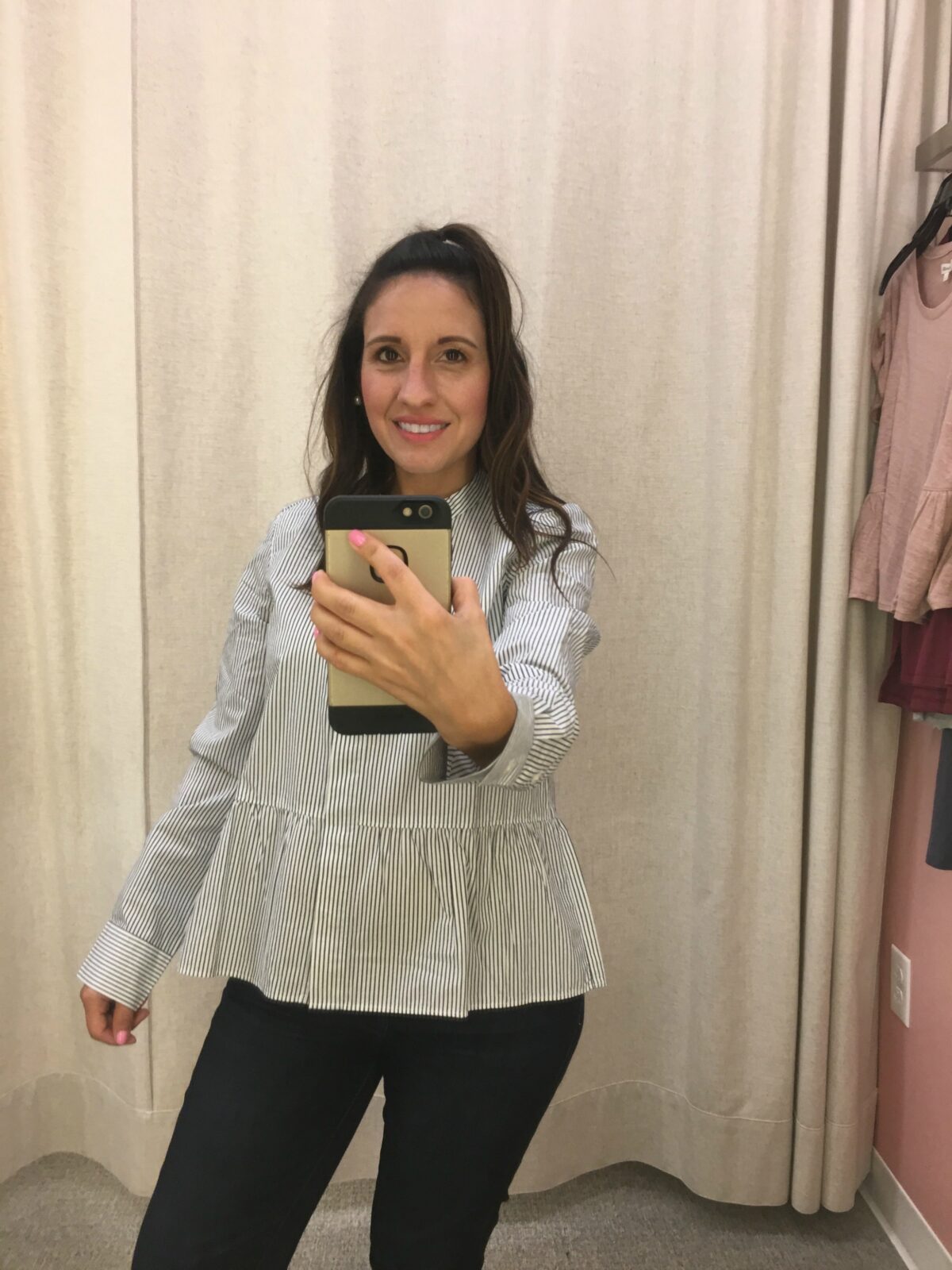 This top is so cute, and fits true to size. I can totally imagine this with cute white denim jeans for the end of summer for somewhere chilly at night. I love the peplum detail, and stripes. It's really good quality, and has really good structure to the fabric.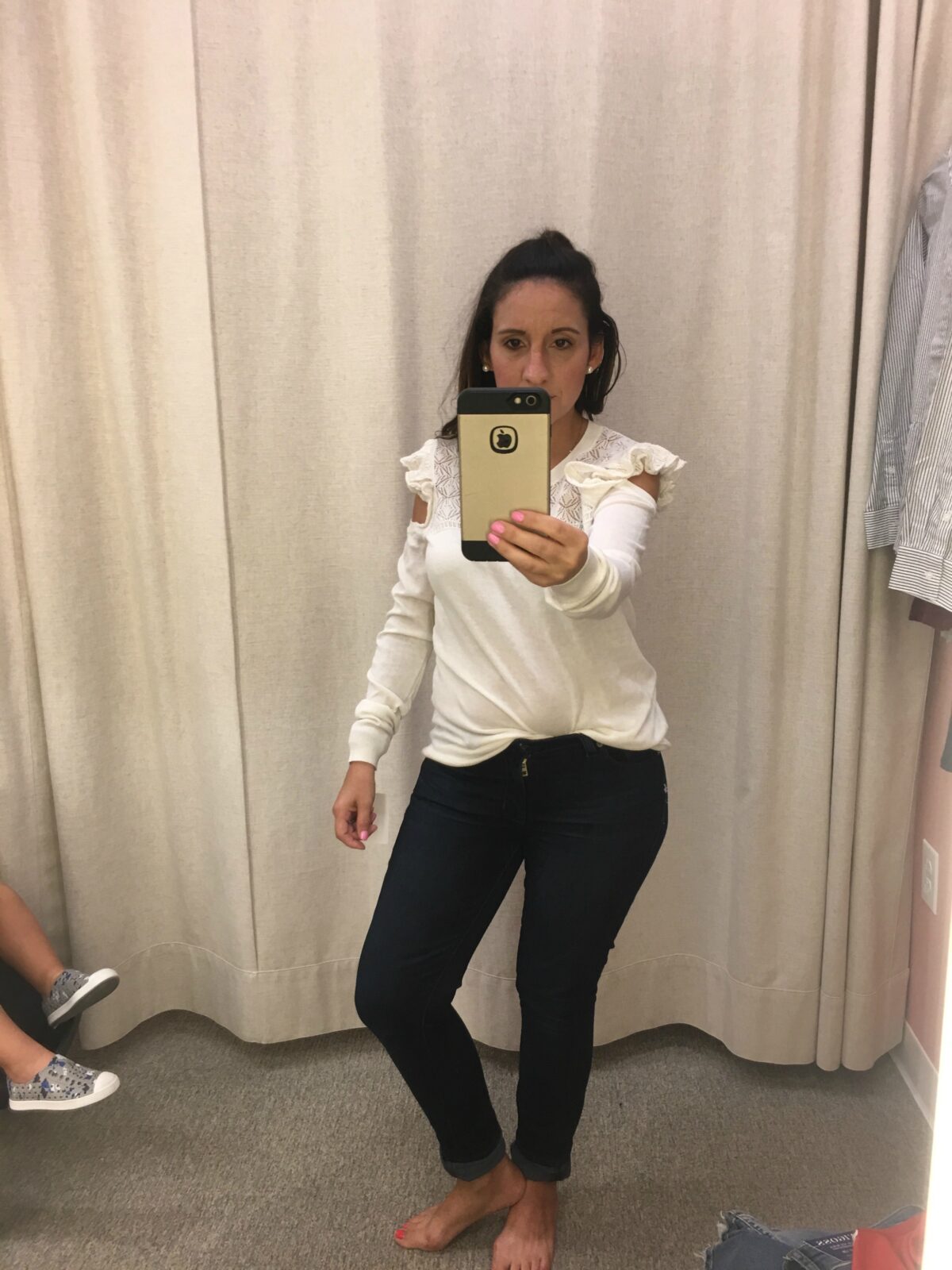 This cold shoulder sweater is so cute, and runs true to size. I love the ruffle details. I love it!! It comes in grey as well.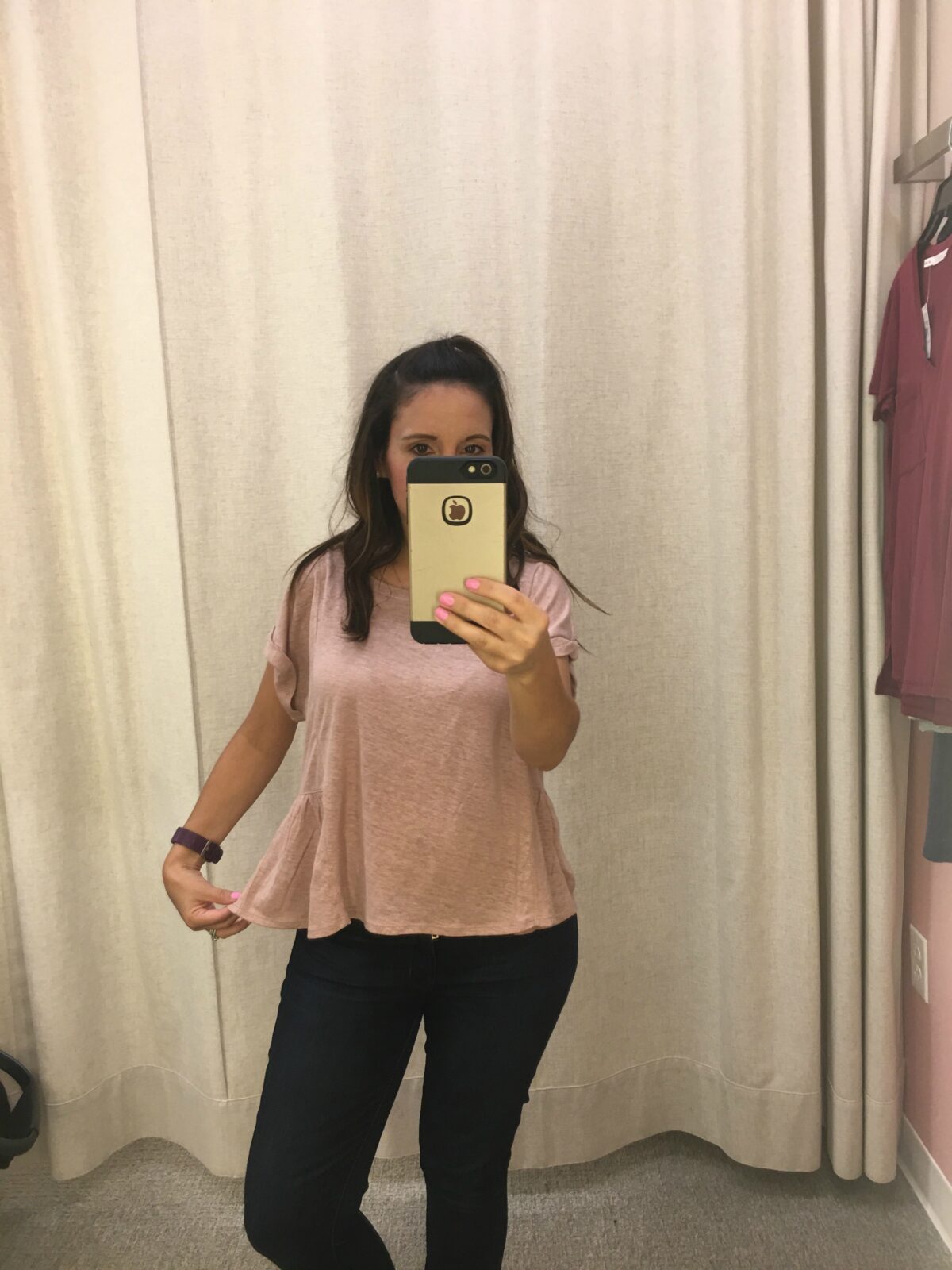 This top is so cute, and comes black, white, and this pretty blush color of course. I love the cute ruffle on the side that goes around the back. It is so flattering.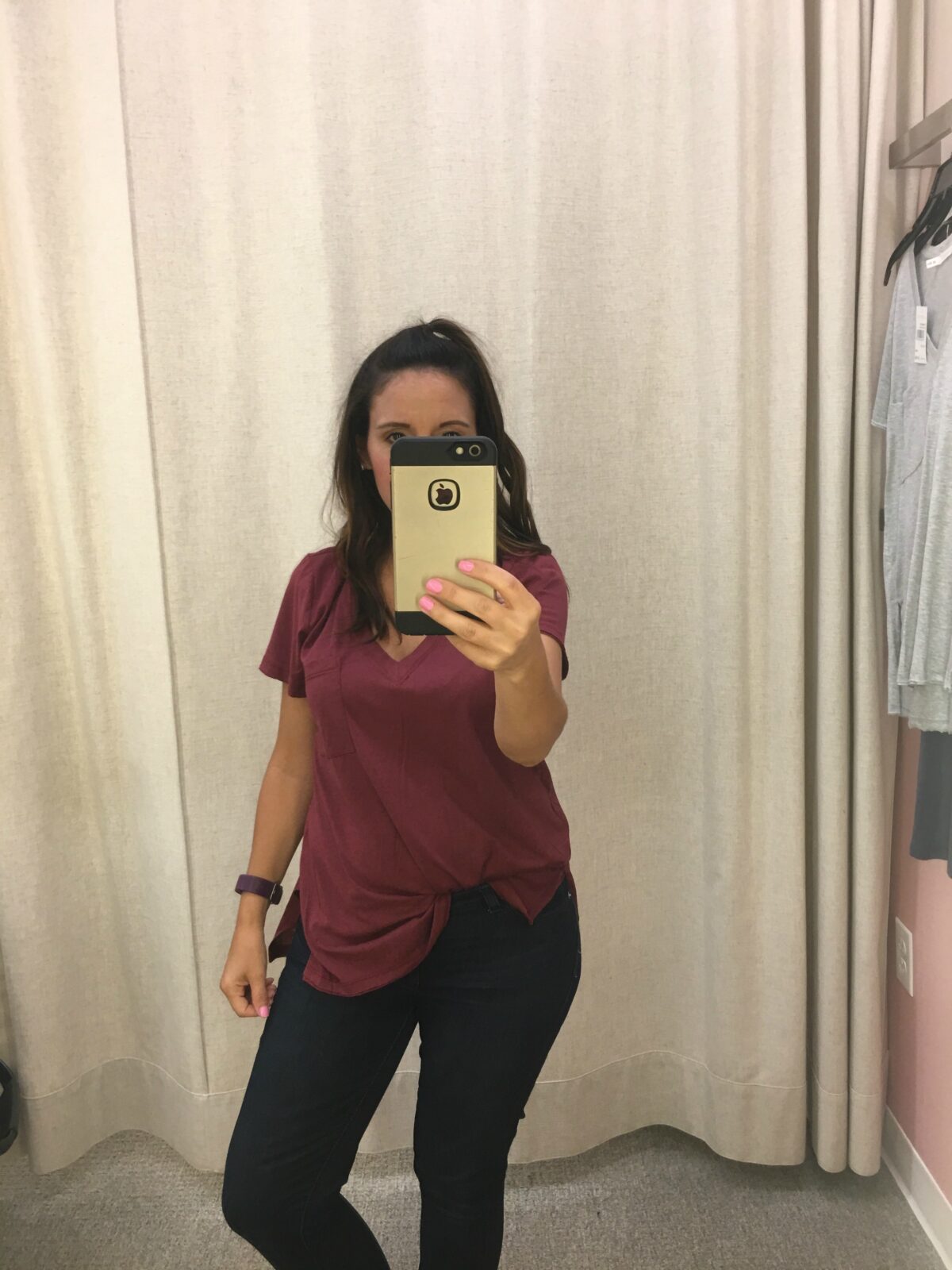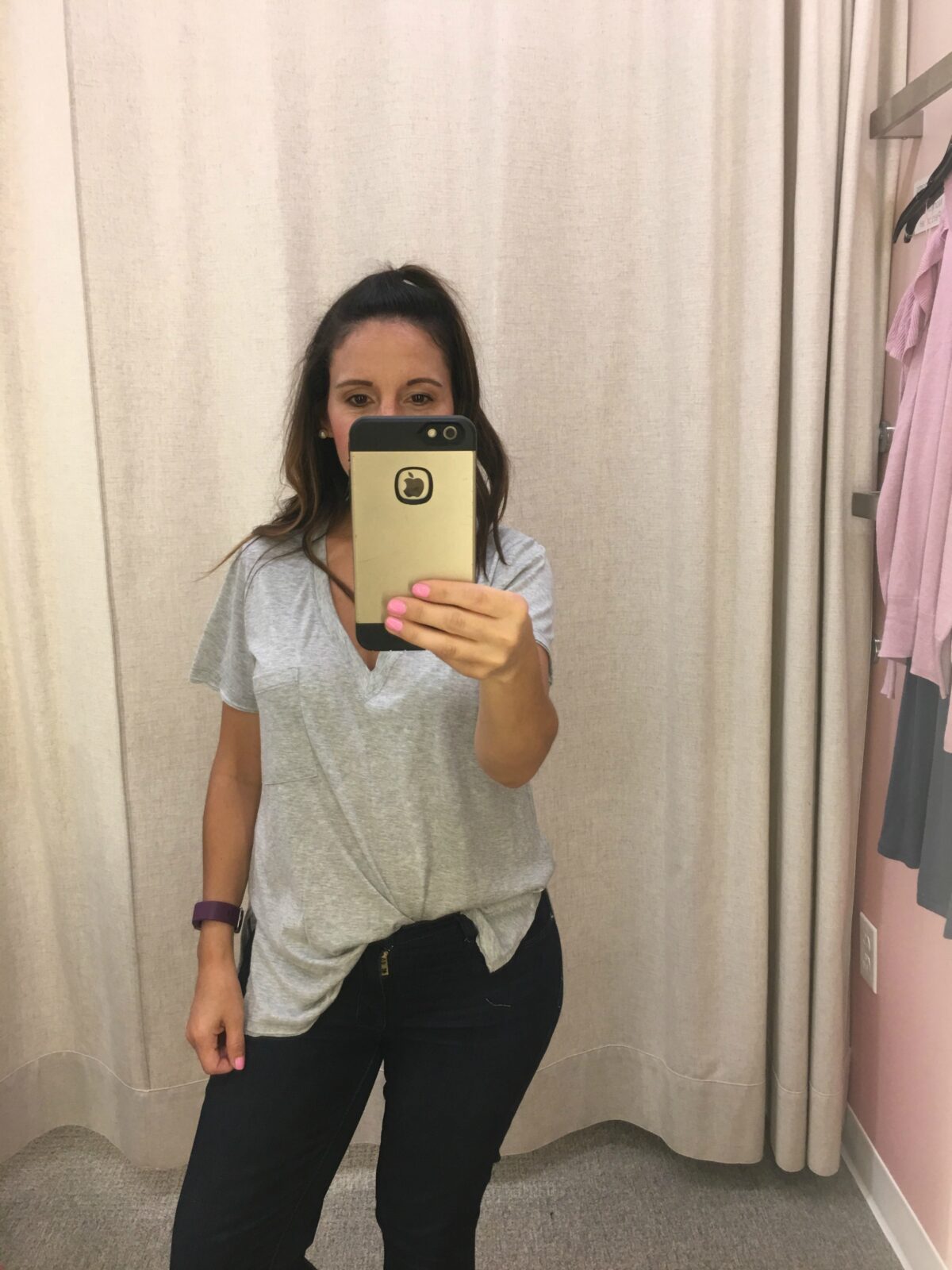 These tees had me at hello. I love the cut, and the length in back. It's perfect for covering the bum just a bit. It's under $16, and comes in Black, Blue, Burgundy, Grey, Pink, and White. I love them, and think I need them in all the colors.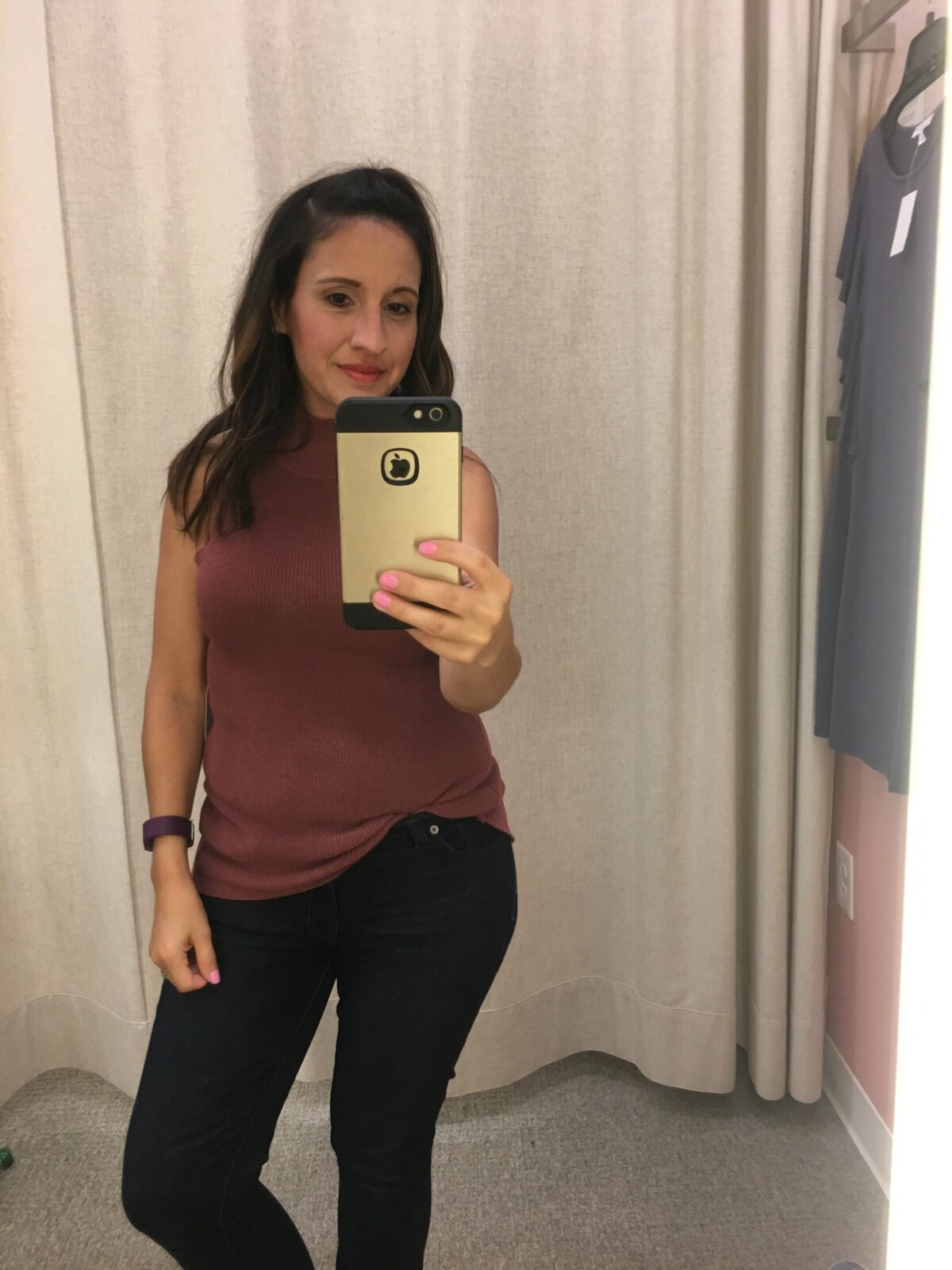 This top is so cute. I love the high neck, and the back of the top is so cute. It fits tts. I'm wearing a small.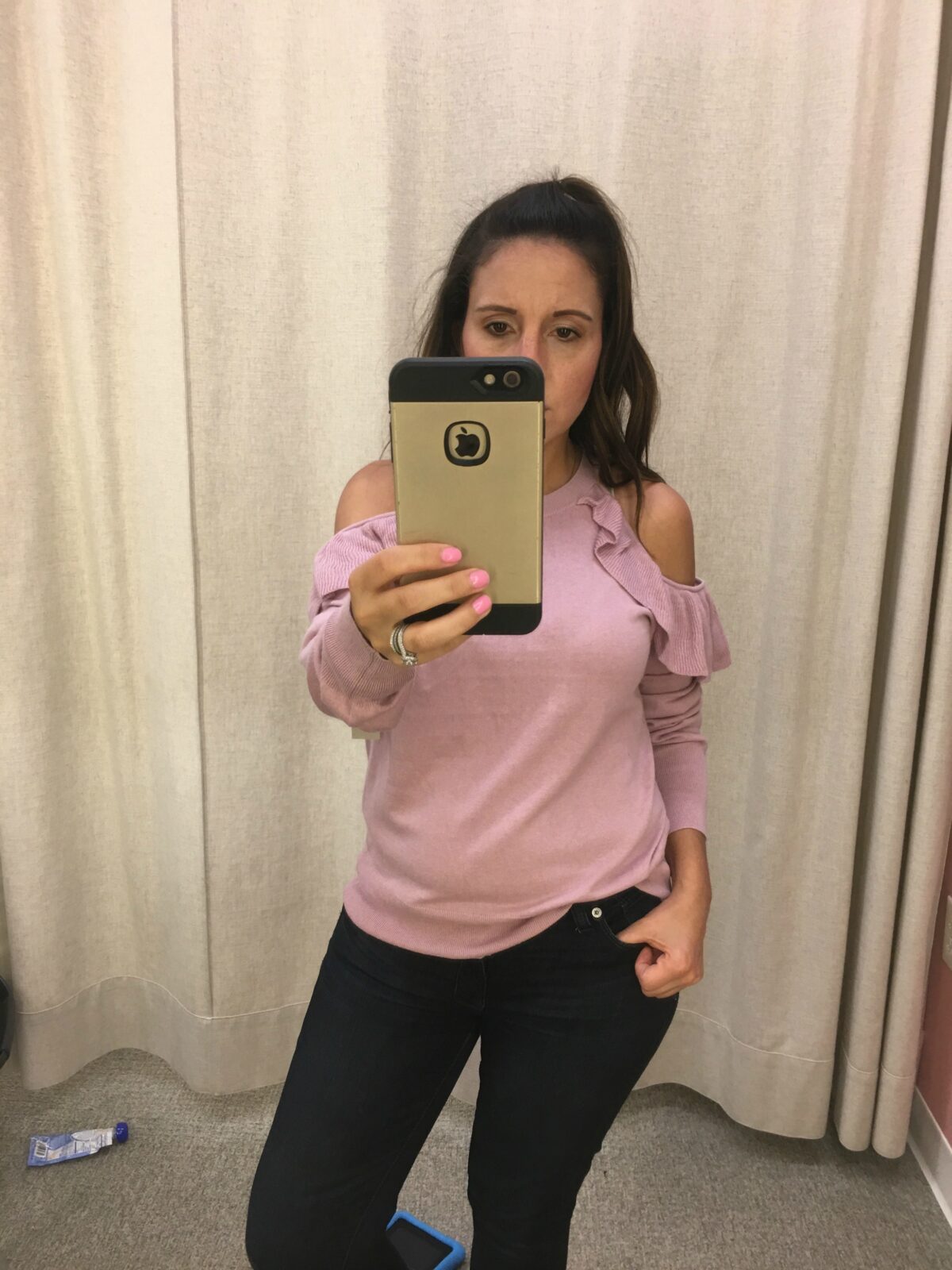 I love this top, and the ruffle detail. This top comes in black and grey as well. It does run a little big so size down. Oh and don't mind the tablet, and Happy Tot pouch in the background. Whatever it takes to get that shopping done, right?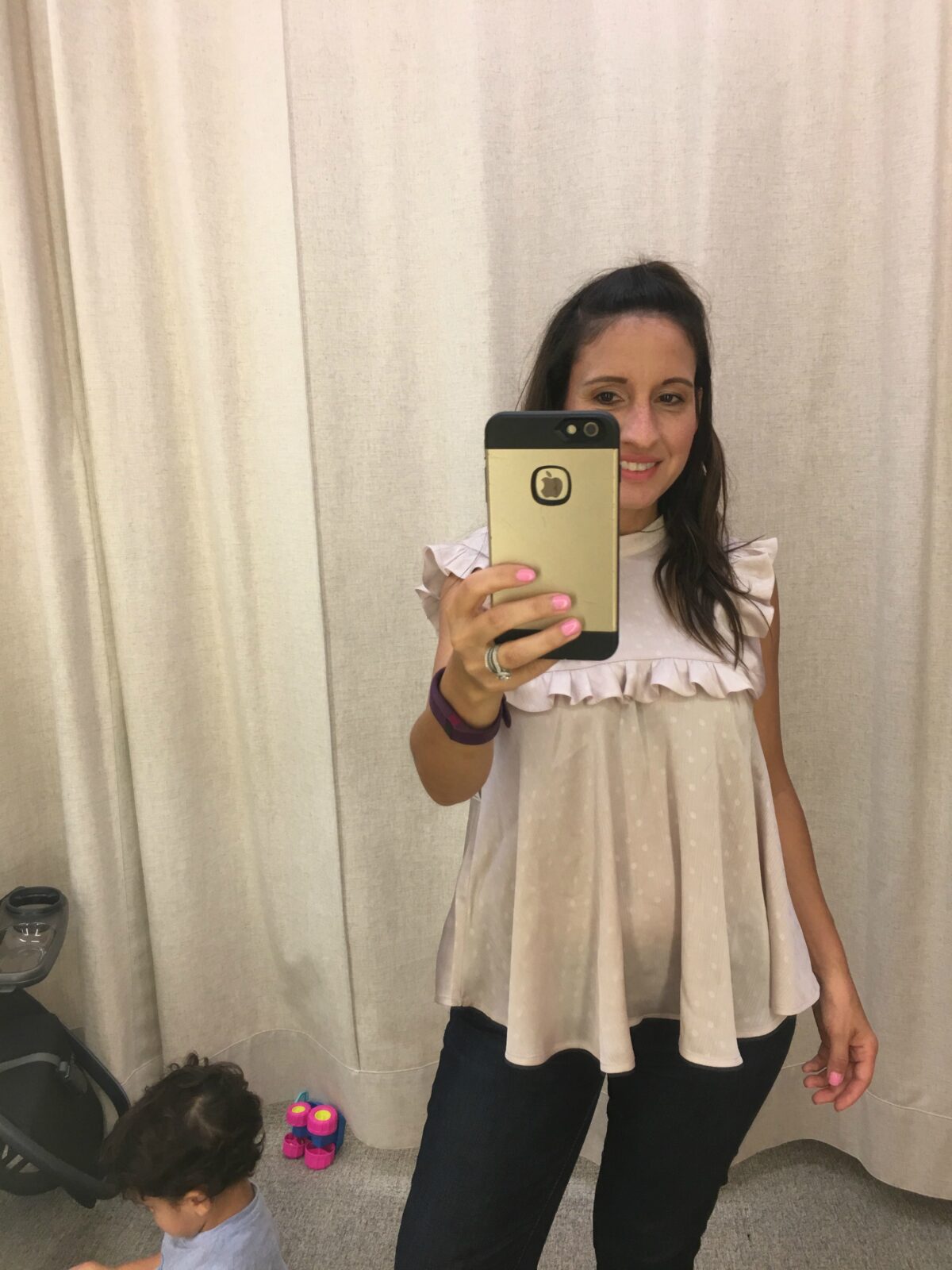 Ya'll this cute top is so sweet with the ruffles, and airy shape. I love this!! It runs a little big so size down one size. I'm wearing an extra small. It comes in black as well. I want both!!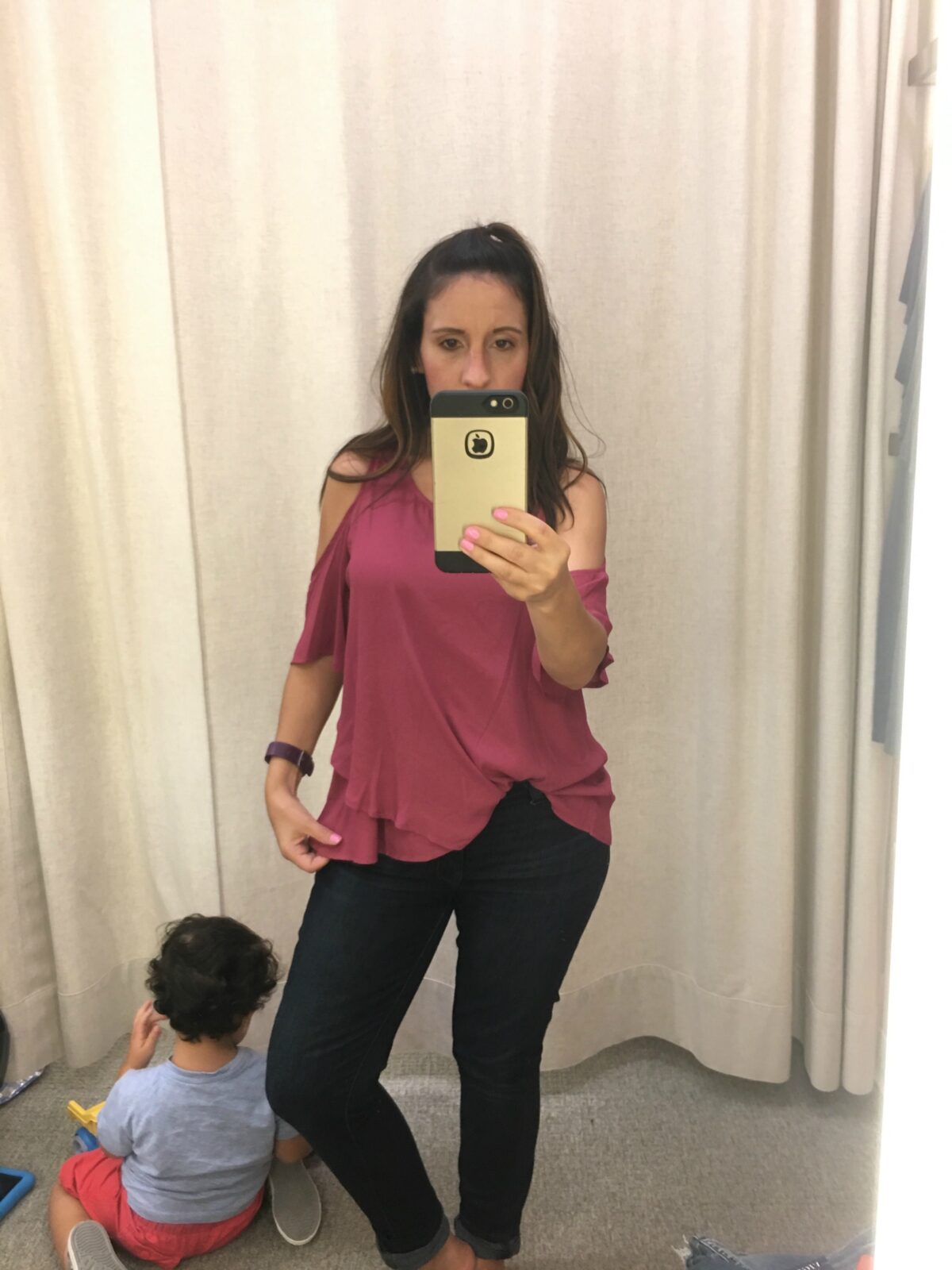 This cold shoulder top is super cute, and really soft.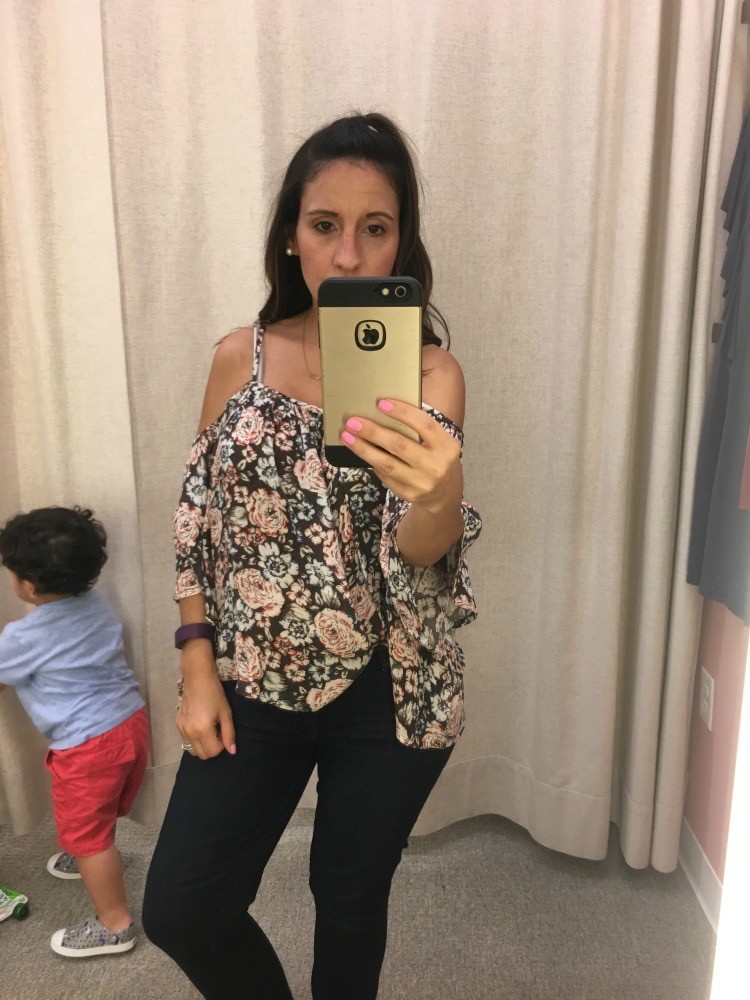 This top has the prettiest cold shoulder detail, and I love the floral pattern.
Alrighty thanks ya'll for following along on my try on session. Ya'll are so sweet. I have checked, and all sizes are still available as of now. If you have a hard time finding the size, or availability send me a message. Maybe we can find you something else together.