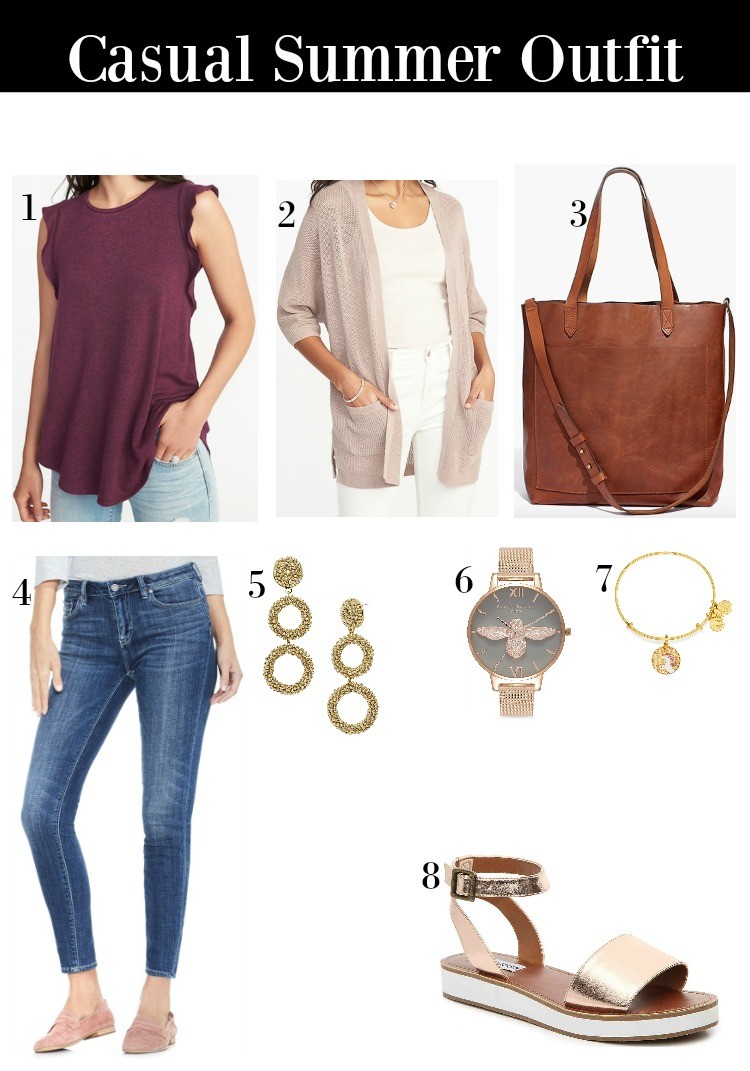 Good morning! Hooray, it's thankfully already Wednesday. This has not been my finest week so far. I had a little meltdown on Monday and then on Tuesday, I had a major mom fail. I accidentally shut my little man's fingers in the car door hinge. Omg, seriously one of the scariest mom fail moments to date. Thankfully he is okay. He got lots of hugs, kisses, and Chick-fil-a.
Casual summer outfits like this that transition from outside to inside are my jam. I am forever cold when I take Pookie to class. So lightweight cardigans that I can throw on and easily carry in my bag are my favorites. This one's under $30 and comes in a few colors. This handbag is awesome too. It can be a shoulder bag or a crossbody. Which is really helpful when I'm trying to get two little ones to the car and buckled in. I added a bright shoe and gold accessories because being a mom doesn't mean you only wear studs. Though I do love a good statement stud earring. I came across these statement earrings and knew they would pair so pretty with these cute sandals. I have a feeling metallics will still be in next year.
Thank you so much for stopping by! Have a fabulous day!

Shop The Post