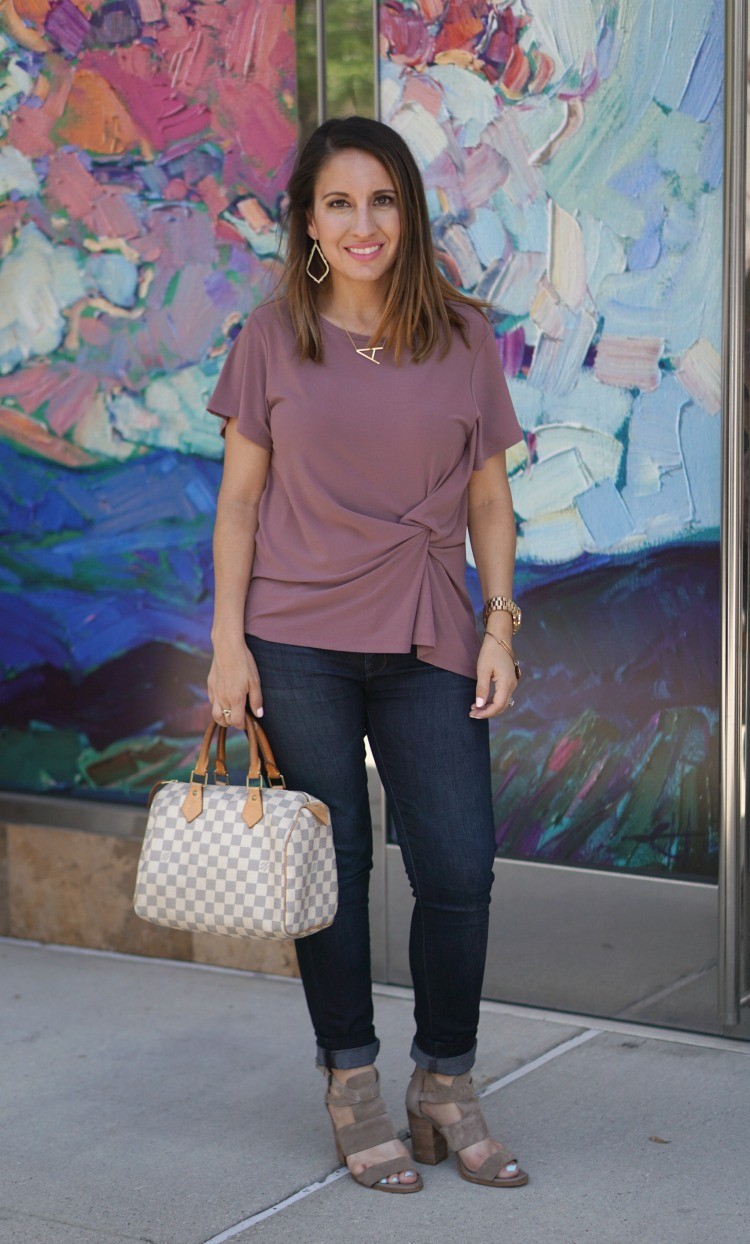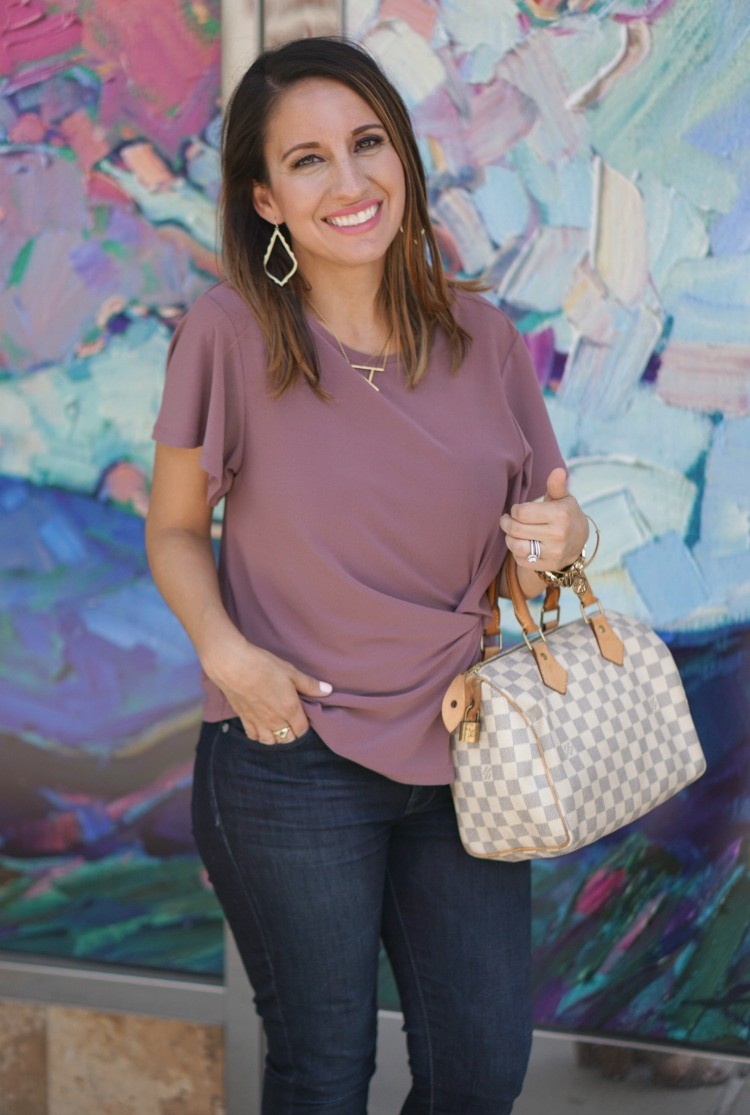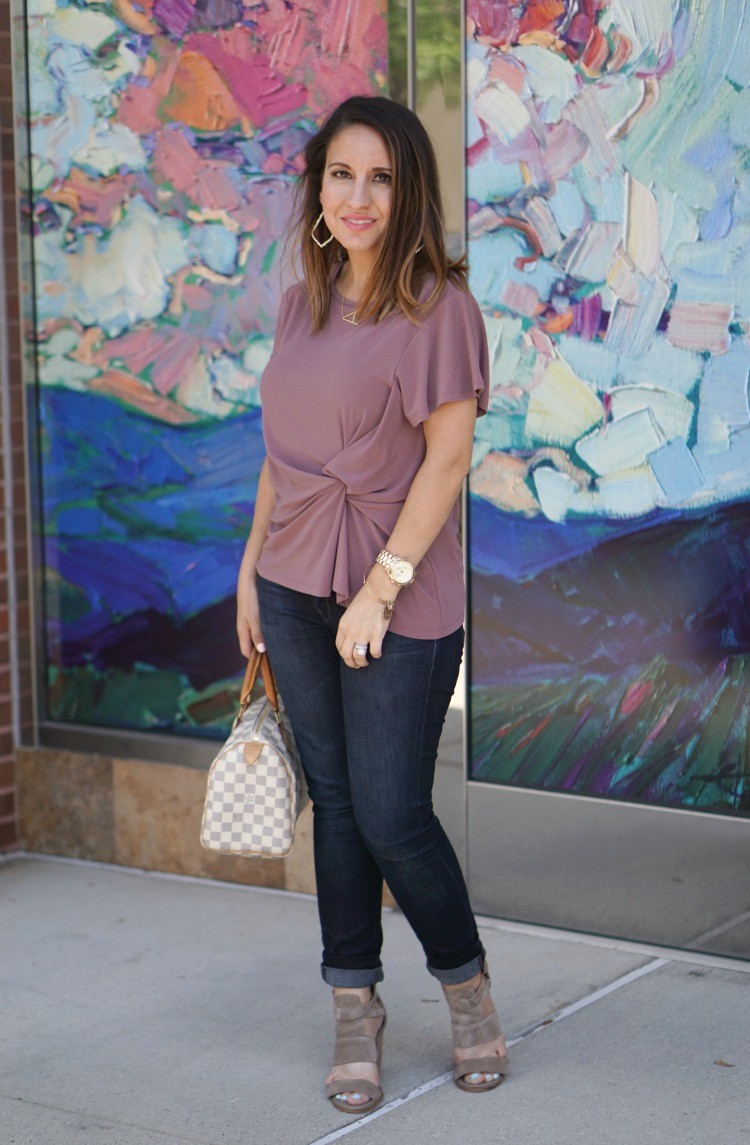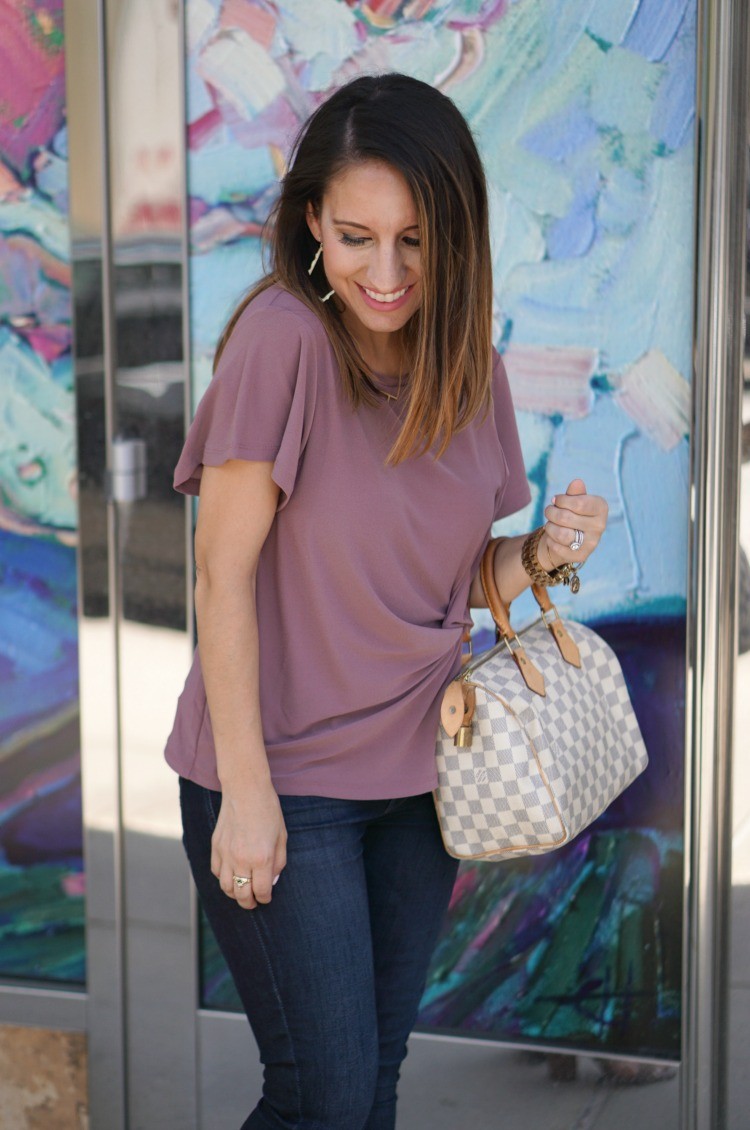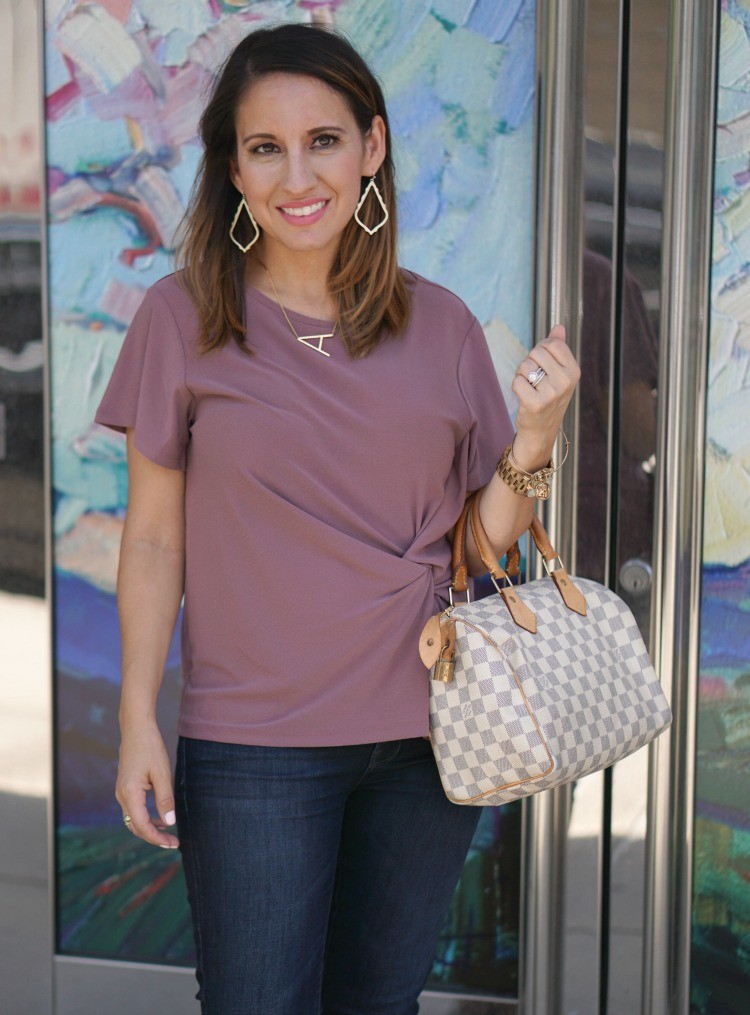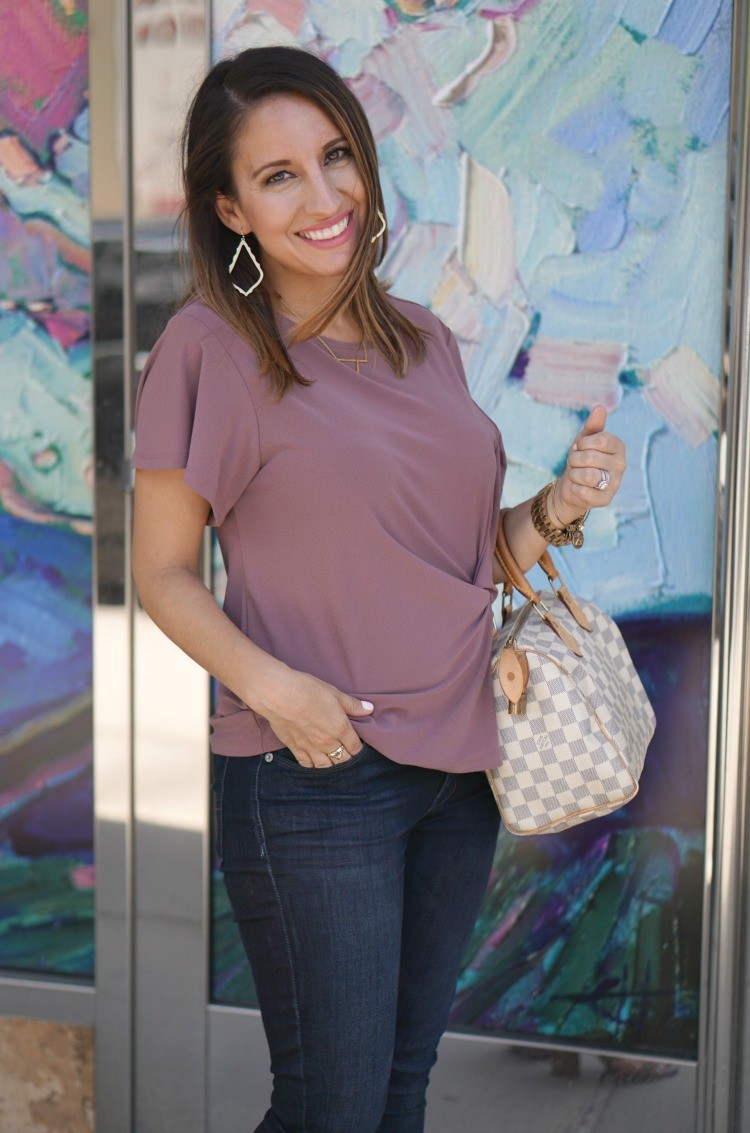 Tee:Leith (Wearing a small and it comes in black too! It's $45!) | Denim:Lucky Brand | Shoes:Hinge (They're on super sale and under $50!) | Handbag:Louis Vuitton (similar style) | Earrings:Kendra Scott | Necklace:Anthropologie | Bracelet:Alex and Ani | Watch:Michael Kors | Lips:Istanbul
Happy Monday!! I hope everyone had a really good weekend. If you read Fridays post you know it can be a tough holiday, but thankfully it was one of the best Mother's Days in a really long time. We went to my favorite Tex-Mex place in The Woodlands and I had the most delicious brisket tacos. They have a splash pad just a few steps from the restaurant so my babies went to the splash pad for the first time this year. Pookie has been going since he could basically walk, but this was Sofia's first official time there. I thought she'd be a little more impressed with it, but I'll keep you posted on how she does next time. I'm thinking maybe there weren't enough kids are age.
Alright, let's talk about this tee. I mean it's seriously one of my favorites. It has short sleeves so it's perfect to transition into the hotter summer months. It has this really cute side knot detail that makes it feel super high end and chic. Basically, I want this tee in every color it comes in. Right now it comes in black and this pretty purple color I'm wearing. I was really impressed how slenderizing it was too. I went with minimal jewelry because this tee really doesn't need much. This would be super cute with skinny white jeans for a date night too.
Thanks so much for stopping by!! Y'all are the best!!