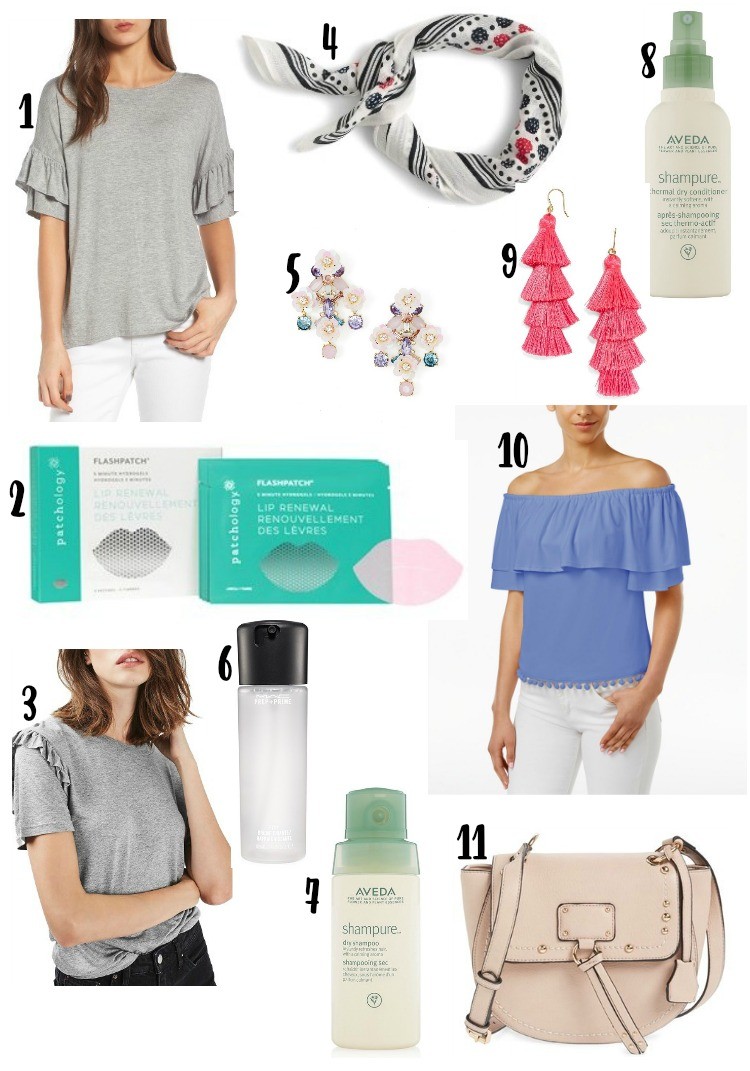 1 / 2 / 3 / 4  /5 / 6  / 7 / 8 / 9 / 10 / 11
I can't believe May is almost over. I'm really late to sharing my May favorites, but better late than never, right? So, these are some of my May favorites that will get us all through the hot hot temps that are coming. I'm also sharing some cute short sleeved tees with ruffles. I am really loving this ruffle trend so much. Like if I could have all ruffles in my closet I would. One of these cute tees is $15, and so soft. Statement earrings have won my heart, and I'm really loving all the gorgeous over sized statement earrings. With mom life in full swing dry shampoo is my jam. Aveda sent me their Shampure Dry Shampoo, and so far I love it. I bought a few new ones so I can do another dry shampoo review. If there are any questions in ya'll would like me to answer please let me know. I want the review to be helpful for ya'll.
Alright, it's getting late. I hope ya'll have a great day!!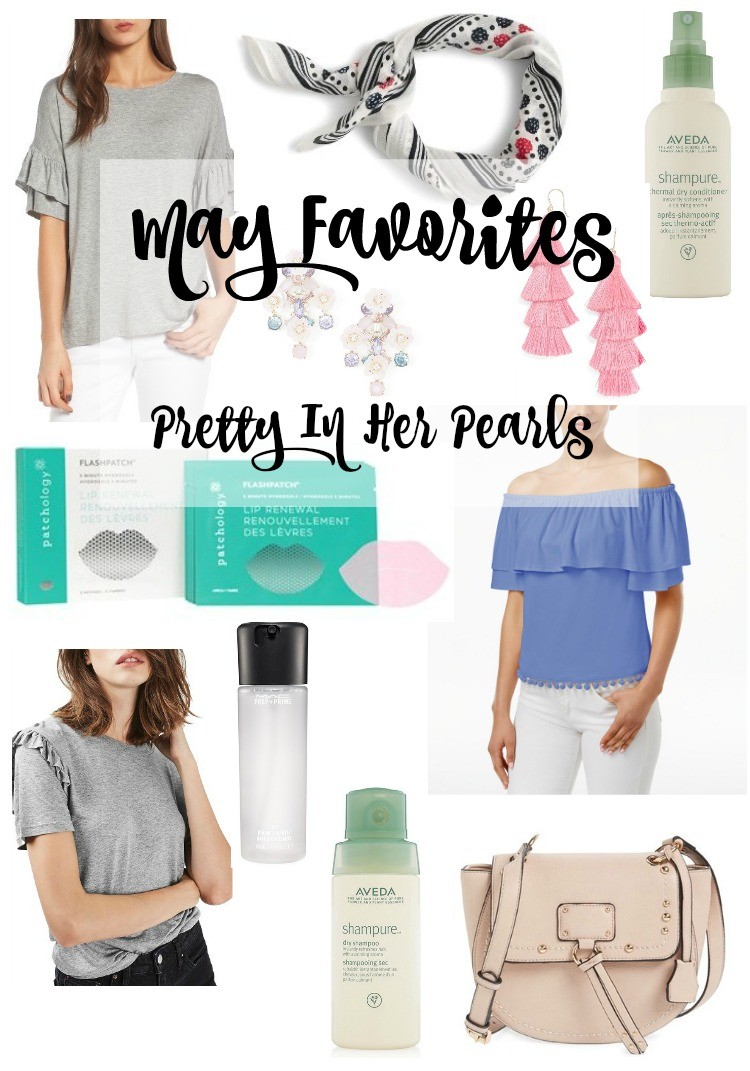 It's no secret that if I could curl my hair all day everyday I would. Unfortunately my hair wouldn't be very happy with me if I did that. This has been my go to curly look lately. It's really easy to do, and great on second day hair.  It's perfect since my little guy loves to pull my hair. This way he really only has one side that he can really yank on. J/K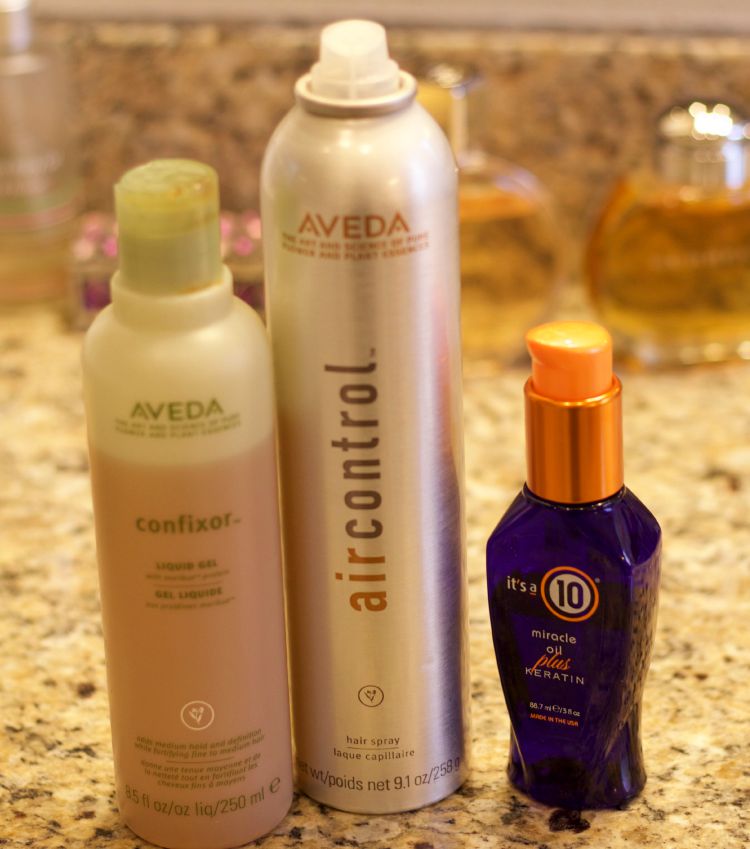 When my hairs damp I put a pea size amount of the Confixor from the middle of my hair down. Then I add one small pump of the It's a 1o from my pony tail down. A little goes a long way on both of these products.  I blow dry my hair until its dry. Since I'm curling it I don't do anything fancy when I'm blow drying it other than lift the hair so it doesn't look stuck to my head.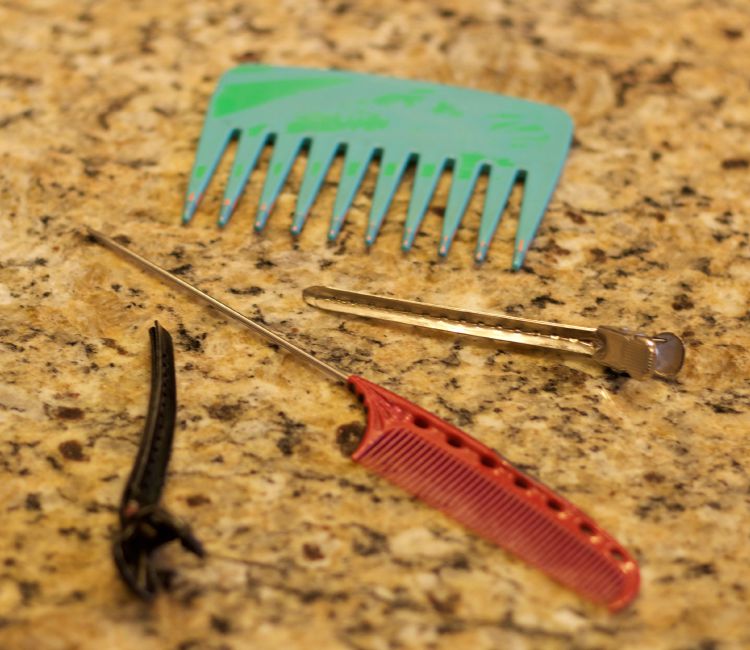 My hair tangles up really badly, and this wide tooth comb is one of my favorites. This red YS Parker comb has been with me since I use to be a colorist. It's one of my favorite, and I reorder it whenever it looks too worn. These two clips are some of my favorites.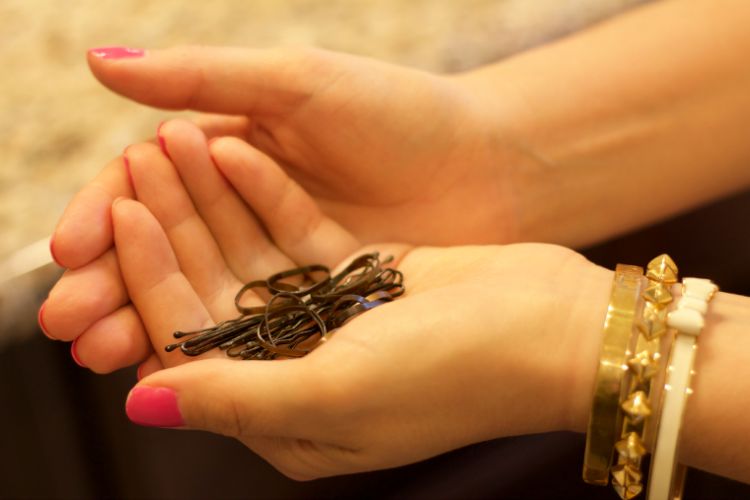 For the fun side braid…smaller rubber bands, and bobby pins.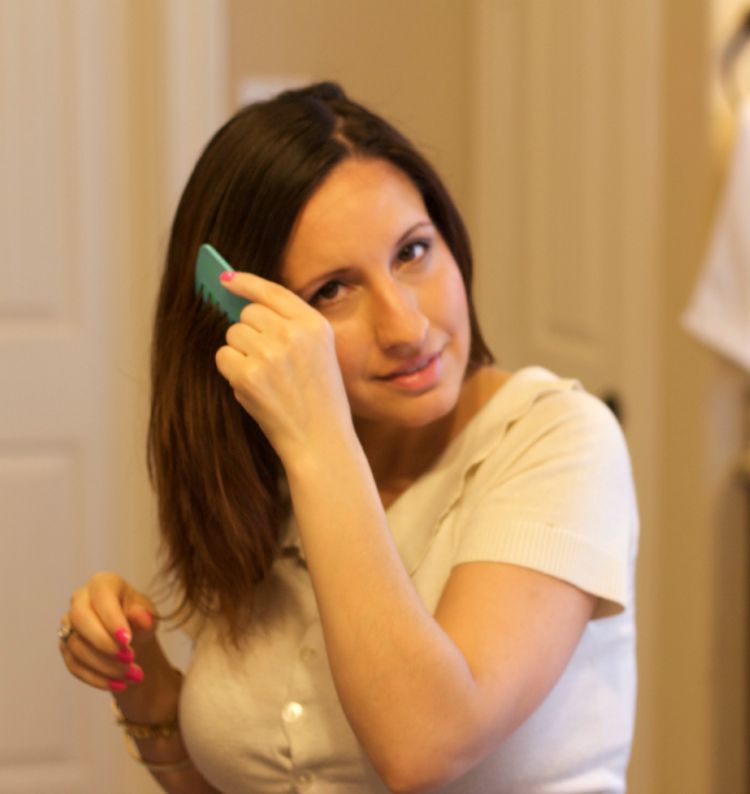 Step 1 Combing my hair first is a must!! Otherwise I'm battling tangles left and right!! This isn't technically a step, but I like to point out the obvious sometimes. Especially since I have baby fine hair. It tangles like no ones business.
Step 2 After you've combed your hair and section it off recomb each smaller subsection you're going to curl.
Step 3 Curl your hair taking it away from your face. After each section is curled, spray it with Air Control from below. It makes a difference. I promise!!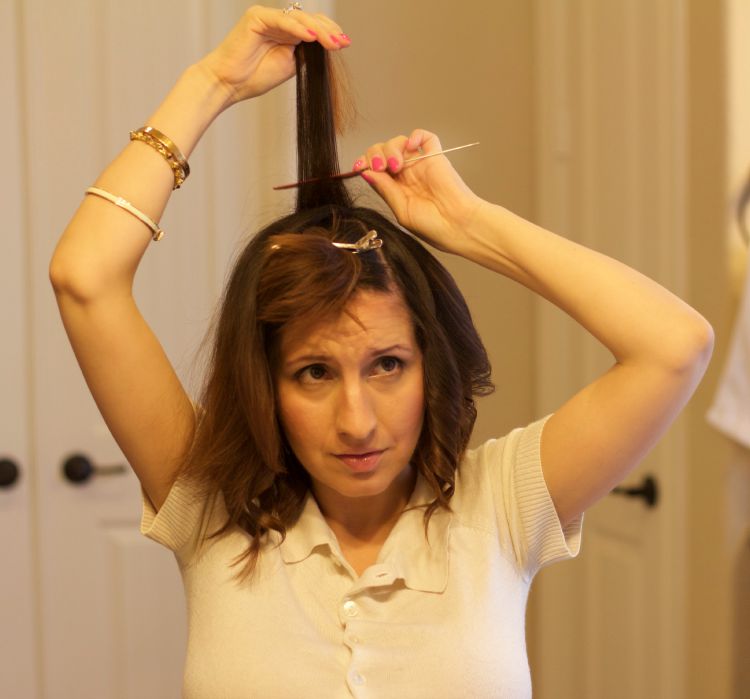 Step 4 Back comb small sections upwards, then spray with Air Control, and repeat that section by section where you want some height and volume.
Lipstick break because curls are fun, and red lipstick is one of my faves!! Lasting Lust has been one of my faves for 5 years!!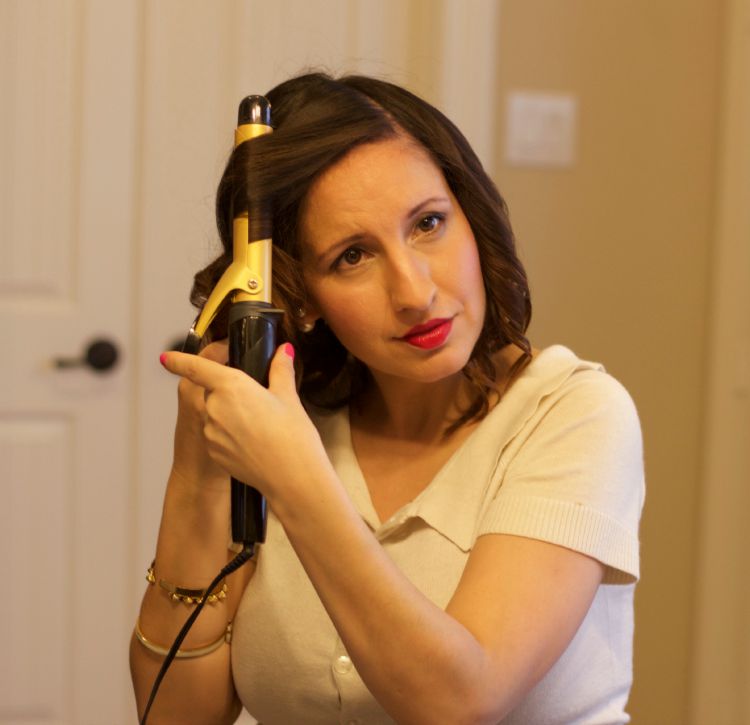 Step 5 Okay back on track!!! Curl the last section in the front. Spray with Air Control, then let your stand for a little bit so it can set. While the hairs setting it's the perfect time to play peekaboo with my little guy.
Once I finished my braid I like to go back, and tweak the volume with a little extra back combing. Smooth it out, and then add two bobby pins to hold the braid in place.