This post contains affiliate links, which means I receive a commission if you click on a link, or make a purchase using the links in this post.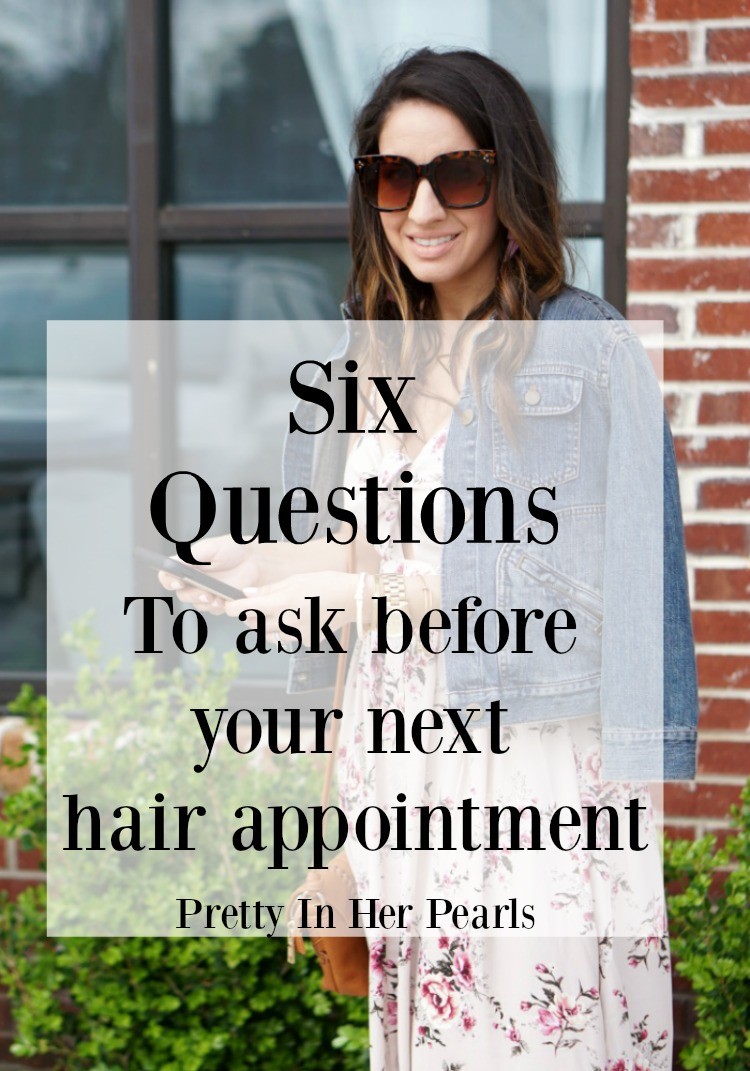 [Read more…]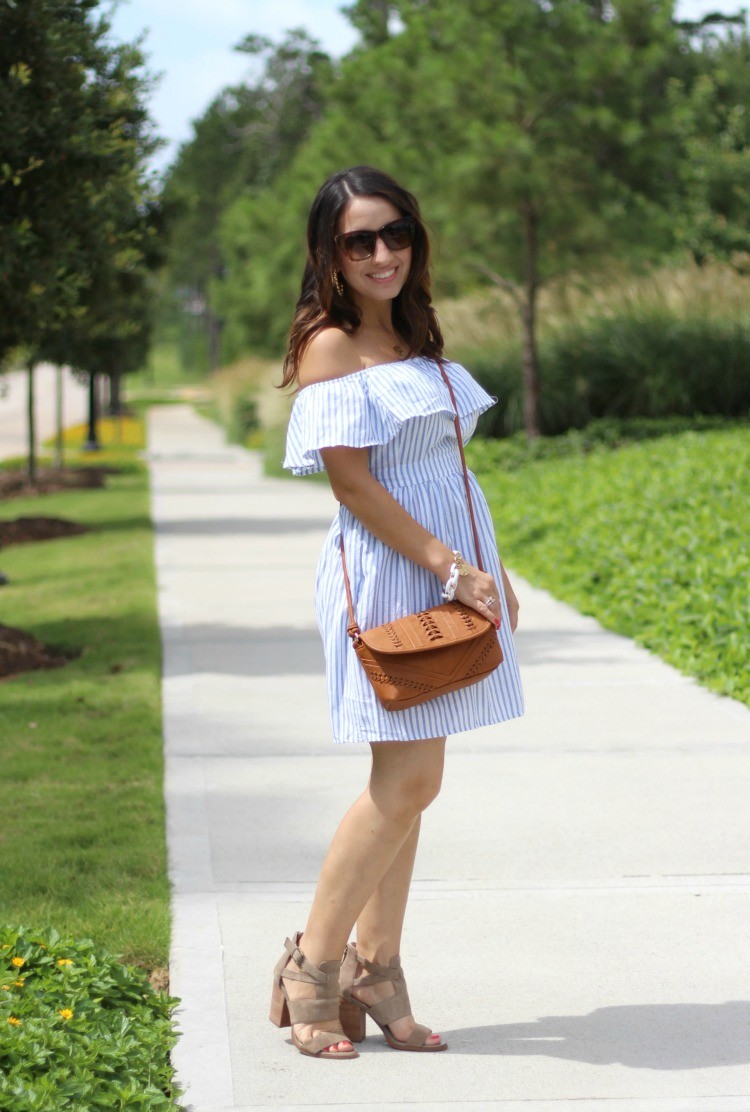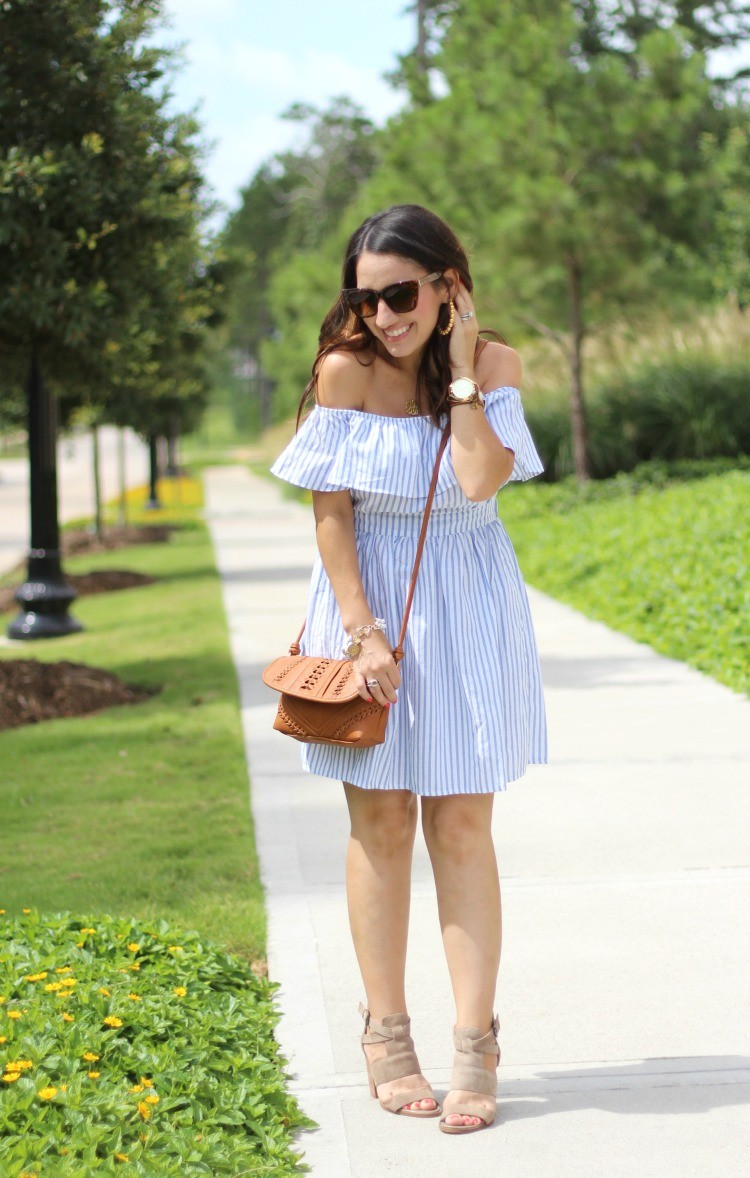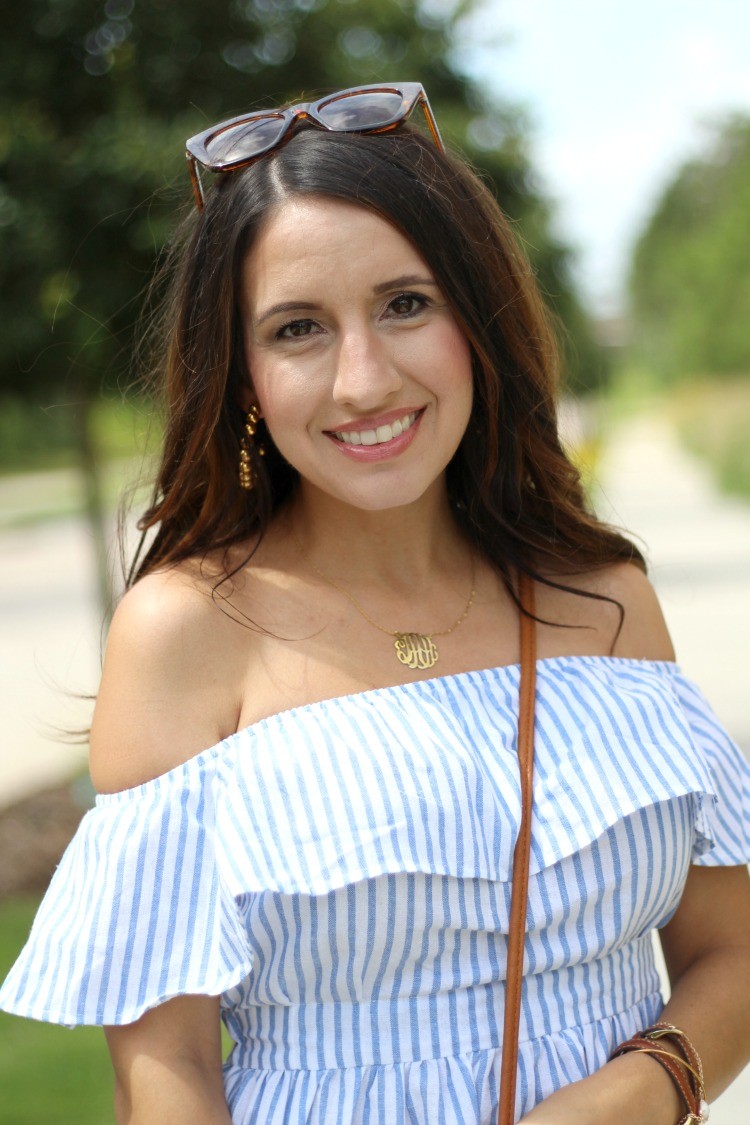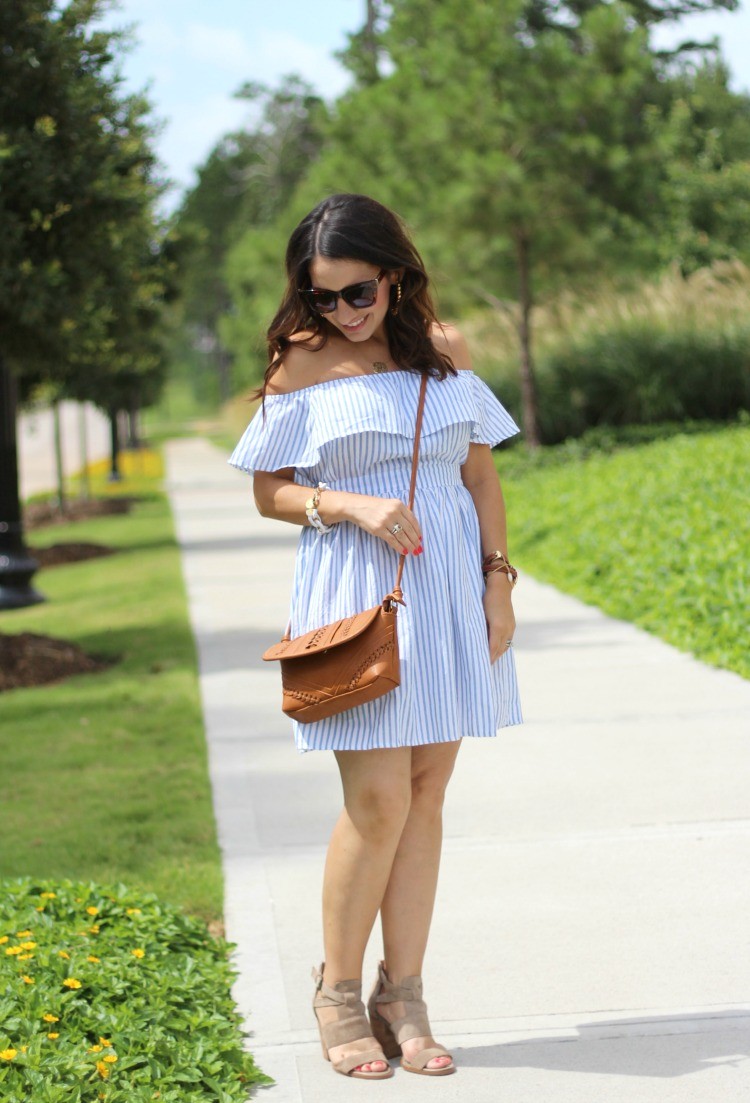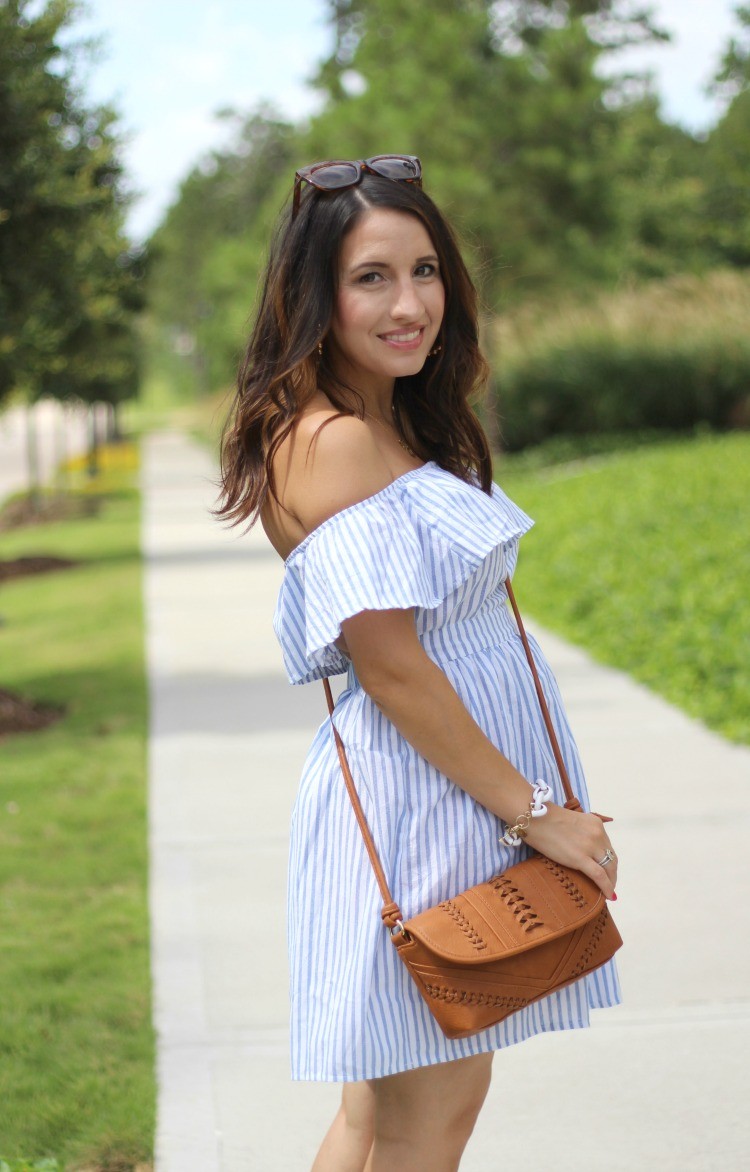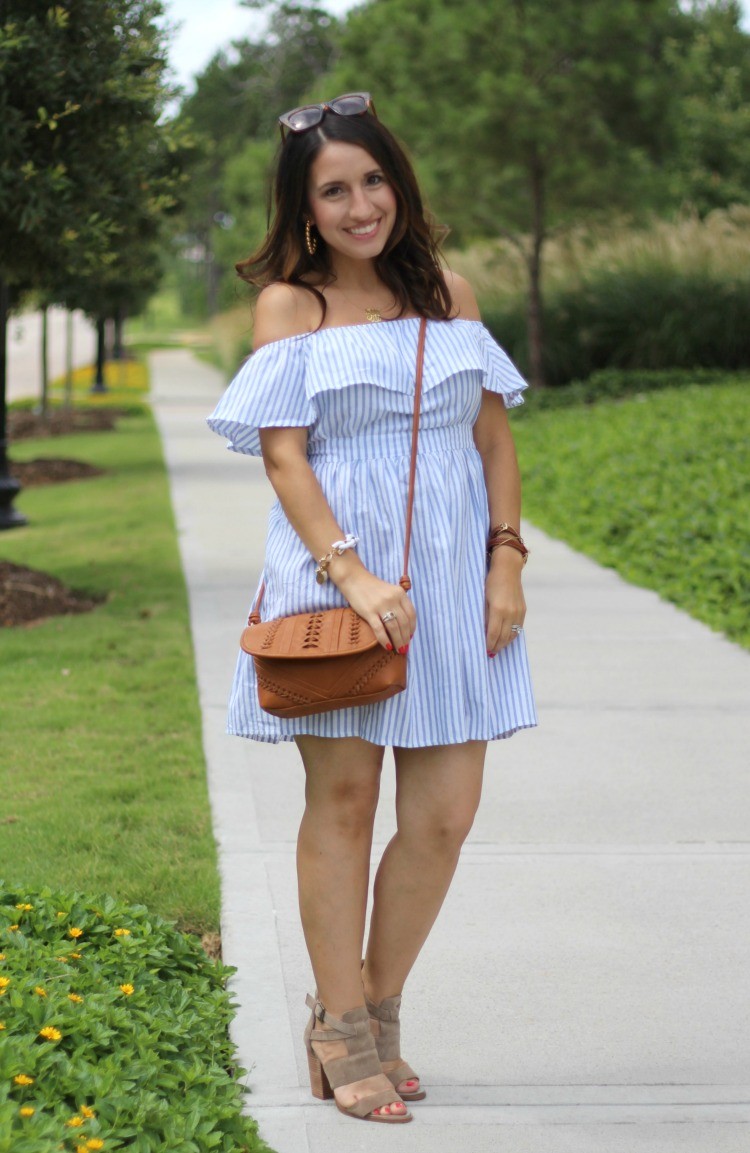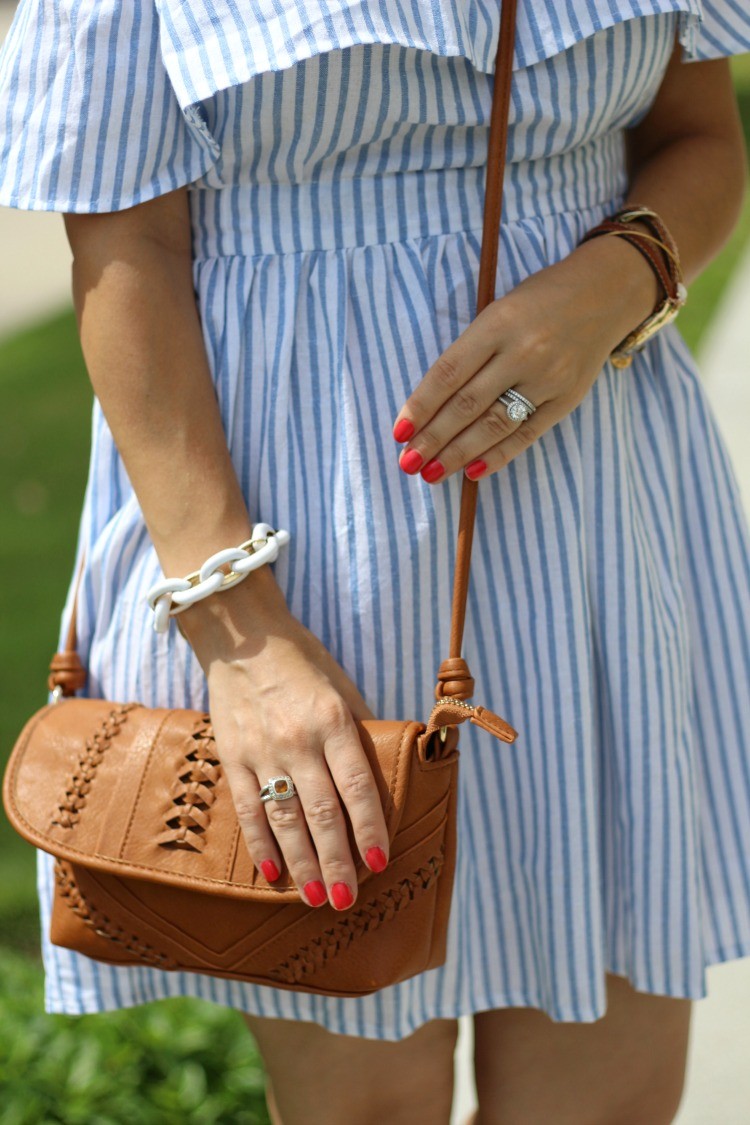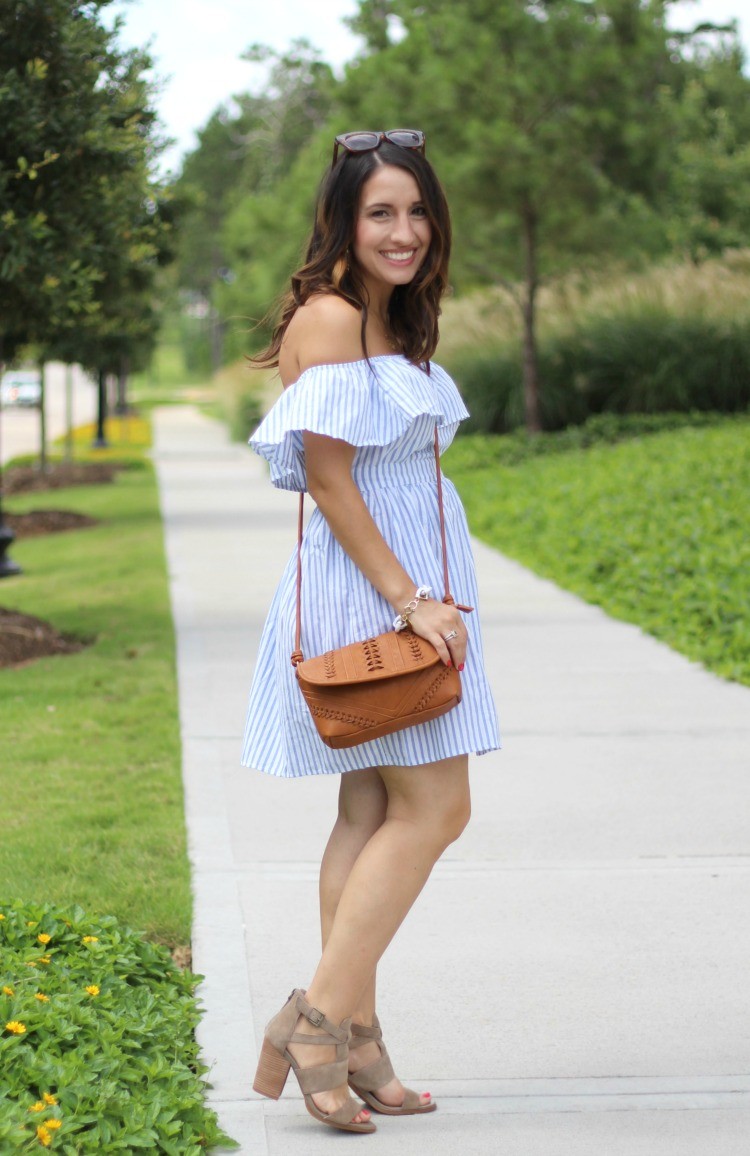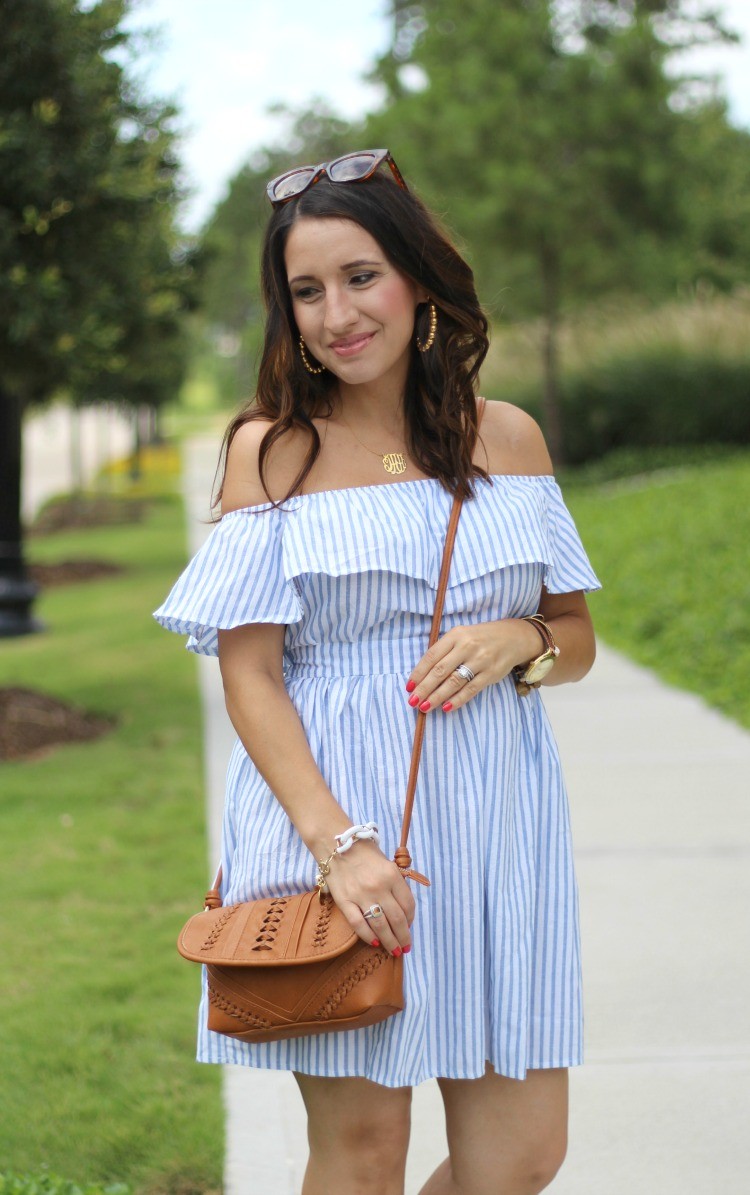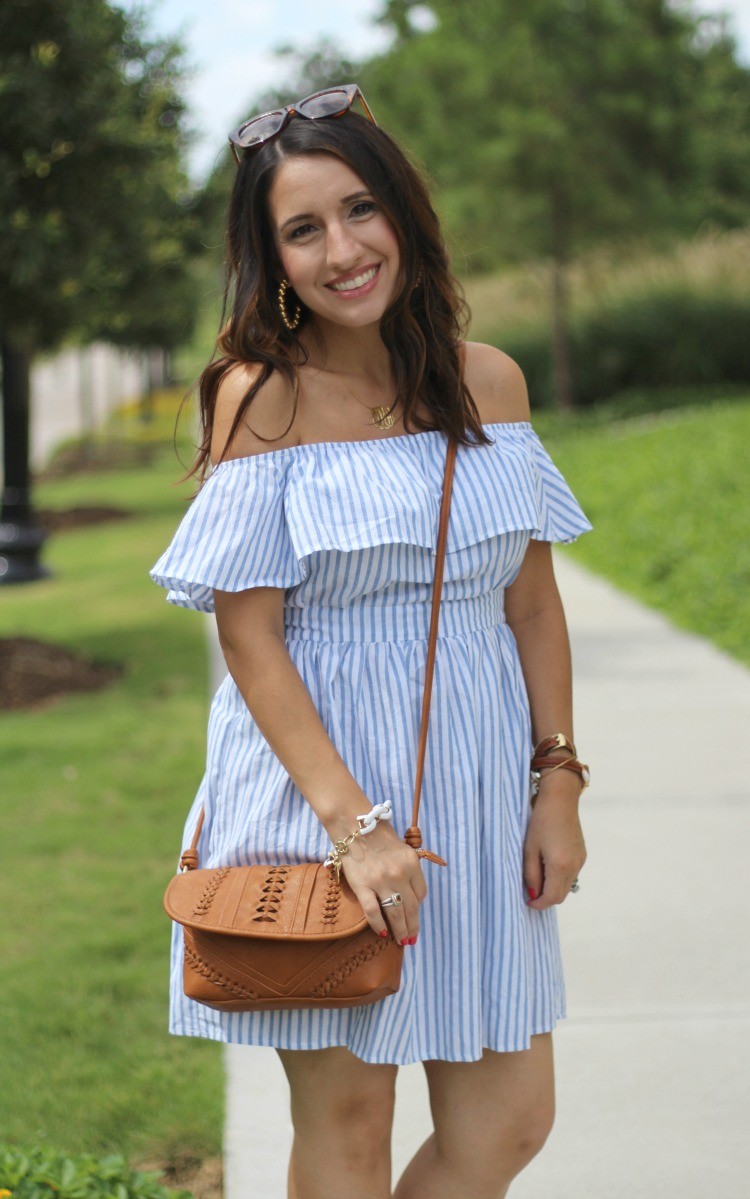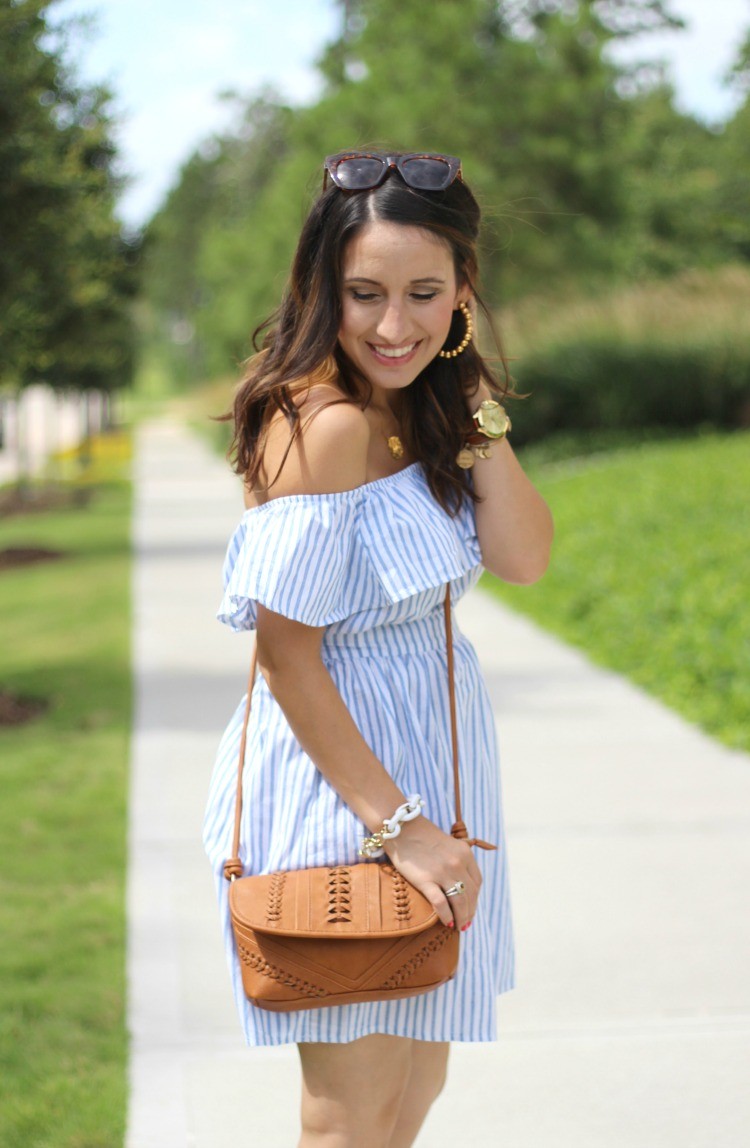 Dress:Romwe c/o (It's $16!!!) | Shoes:Nordstrom (Under $55 and comes in three colors!!) | Handbag:Urban Expressions c/o | Earrings:Lisi Lerch c/o | Necklace:Old (similar style) | Bracelet:The Silver Loft c/o sold out (similar style) | Watch:Michael Kors | Ring:David Yurman | Lips:Creme Brûlée
This dress had me at the off the shoulder ruffles, and the blue and white color combo. Something about blue and white stripes always makes me think of a preppy southern summers day. So, ya'll know I had to add a gold monogram into the mix. I didn't want it too feel too preppy, so I added these gold hoop earrings. They are so cute, and seriously the lightest weight hoop earring I've ever worn. They won't stretch your earlobe at all.
This dress makes me think of one of my favorite shows on Bravo. Can ya'll guess which one? It's Southern Charm Charleston. It's a pretty good reality show. I love the characters, and the ladies on the show wear a lot of statement earrings by my favorite earring designer Lisi Lerch. If ya'll haven't checked out her earrings please do so very soon. They are so cute. These hoops are by Lisi Lerch, but my absolute favorites are probably are her tassel earrings. They are so stinkin cute!! If you're looking for some more styles of hoop earrings, my friend has shown me some great designs at oroton.com.au. Head to their website to see the full range in all its glory.
Since I wore this dress for a date night, I ditched the bigger bags I've been using lately. Instead, I opted for this Urban Expressions tan crossbody that's made with vegan leather. I love the woven detail on the front, and that it's under $60. It's the perfect size for lipstick, a compact, and of course a cell phone. It was a nice change from carrying a bag big enough to fit everything, but the kitchen sink. I'm partially joking.
Thanks so much for stopping by, and I hope ya'll have a great weekend!!

This post has been done in collaboration with Romwe and Urban Expressions. As always all opinions are my own. Thank you for supporting those who support Pretty In Her Pearls.