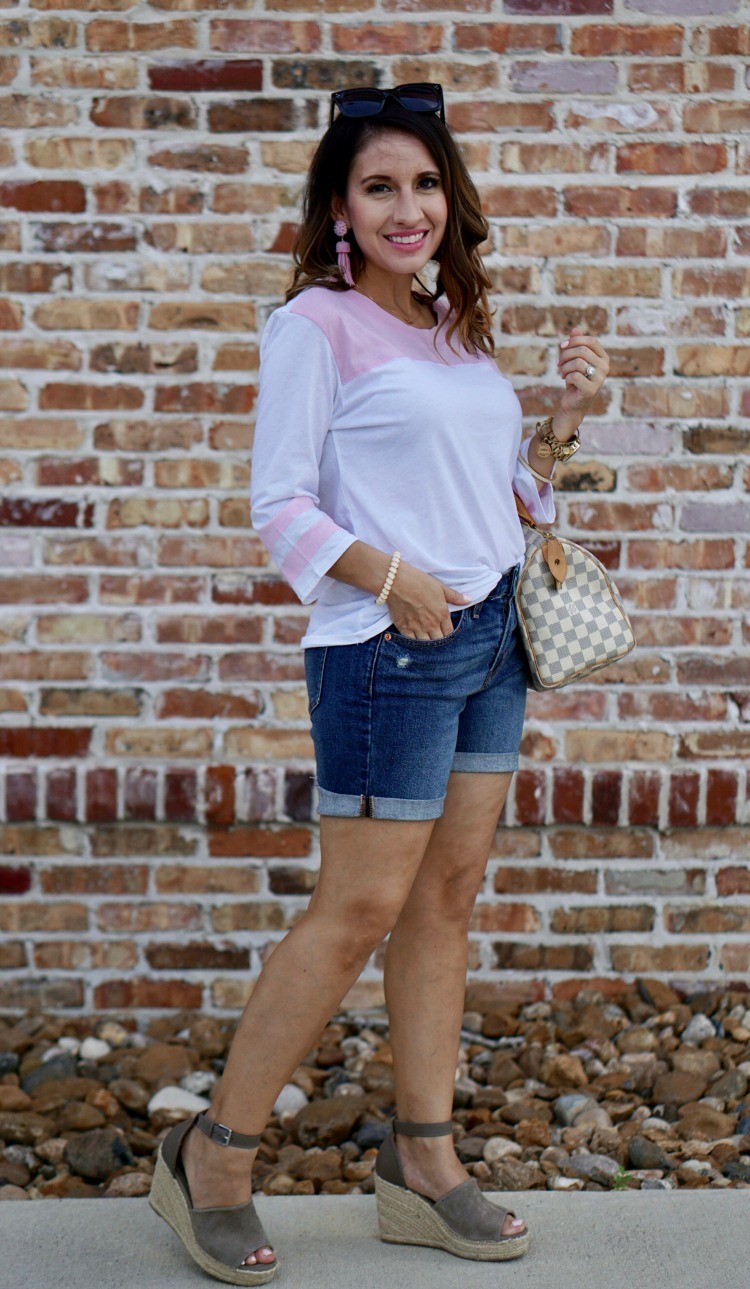 T-Shirt:Nordstrom | Short:GAP | Shoes:Steve Madden | Handbag:Louis Vuitton (similar style) | Earrings:Lisi Lerch | Bracelet:Alex and Ani, Kate Spade | Watch:Michael Kors | Lips:Istanbul
This post contains affiliate links, which means I receive a commission if you make a purchase using the links in this post.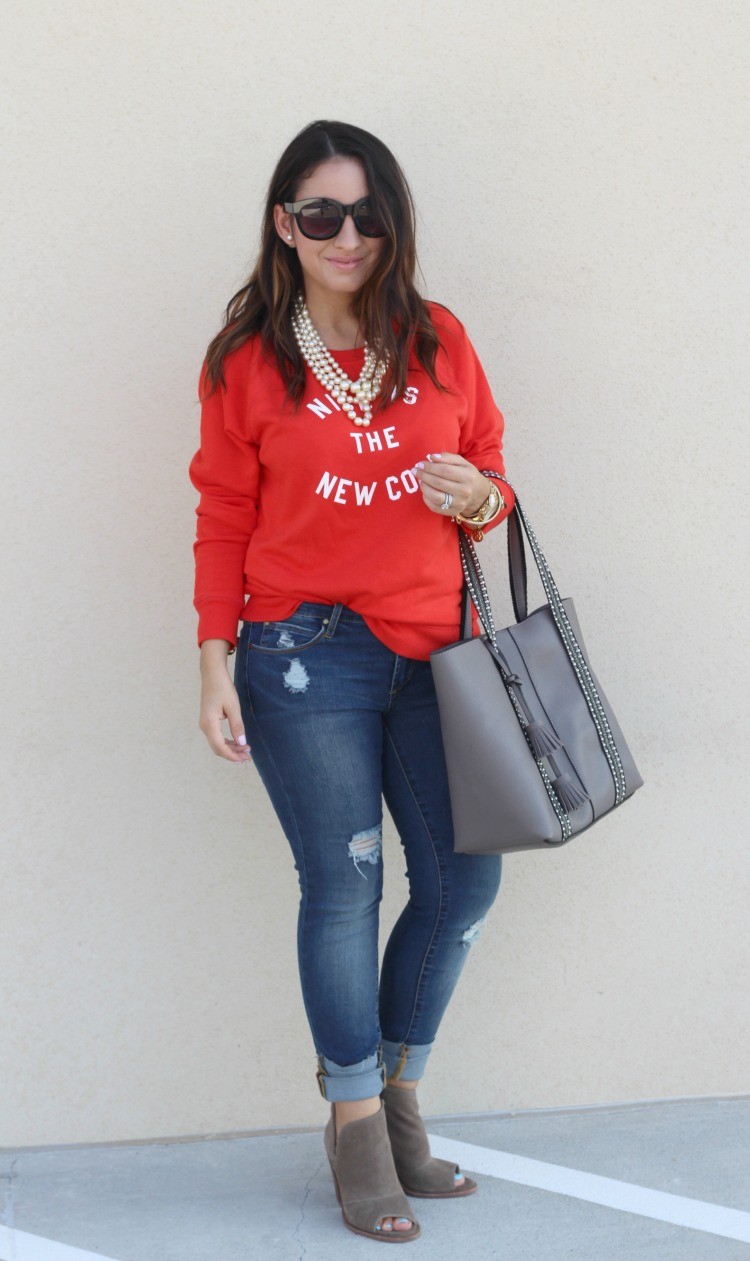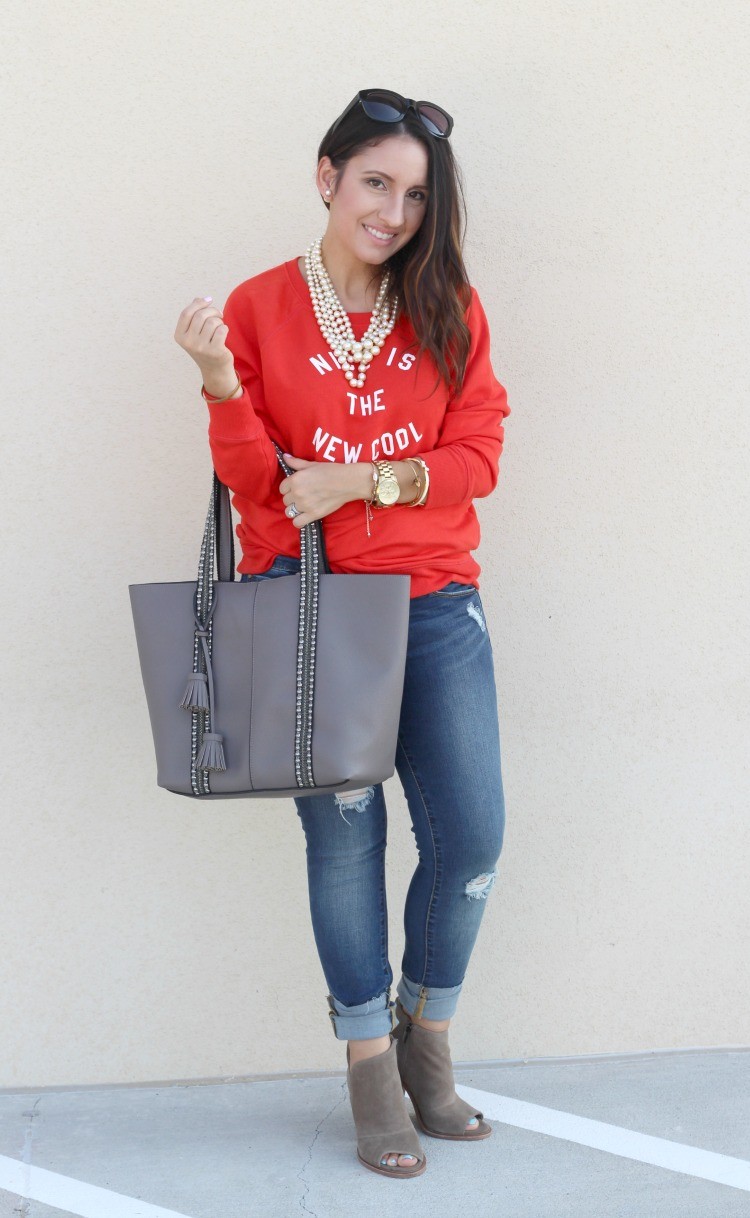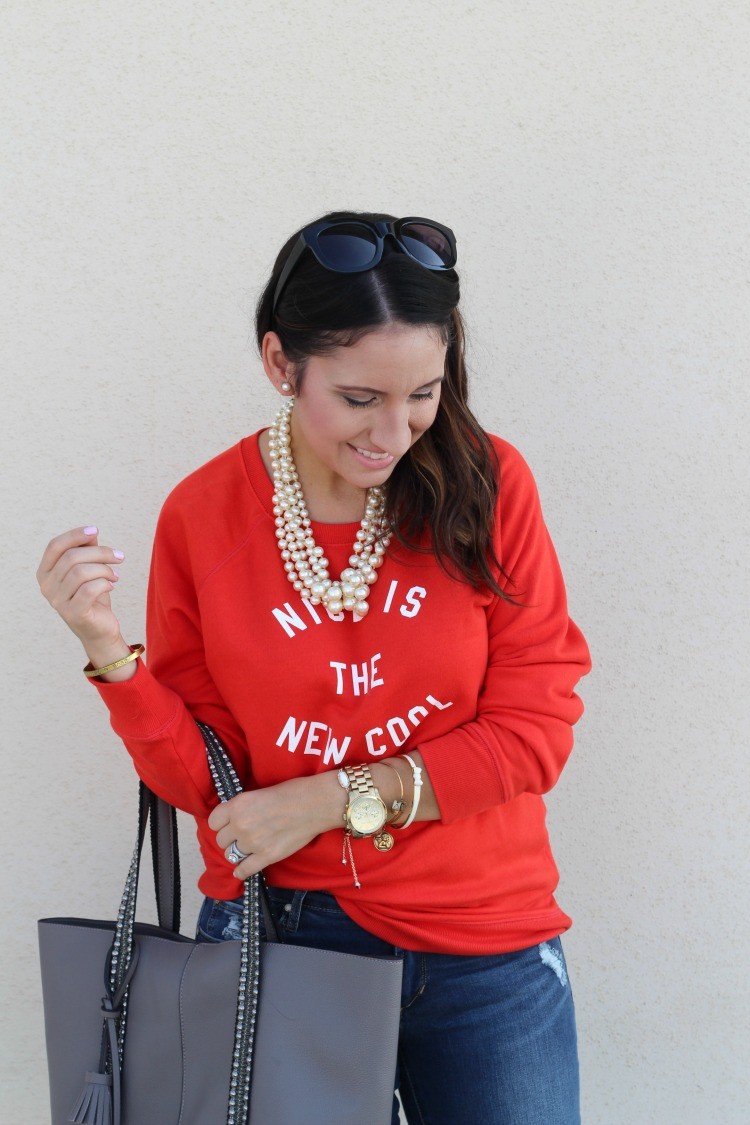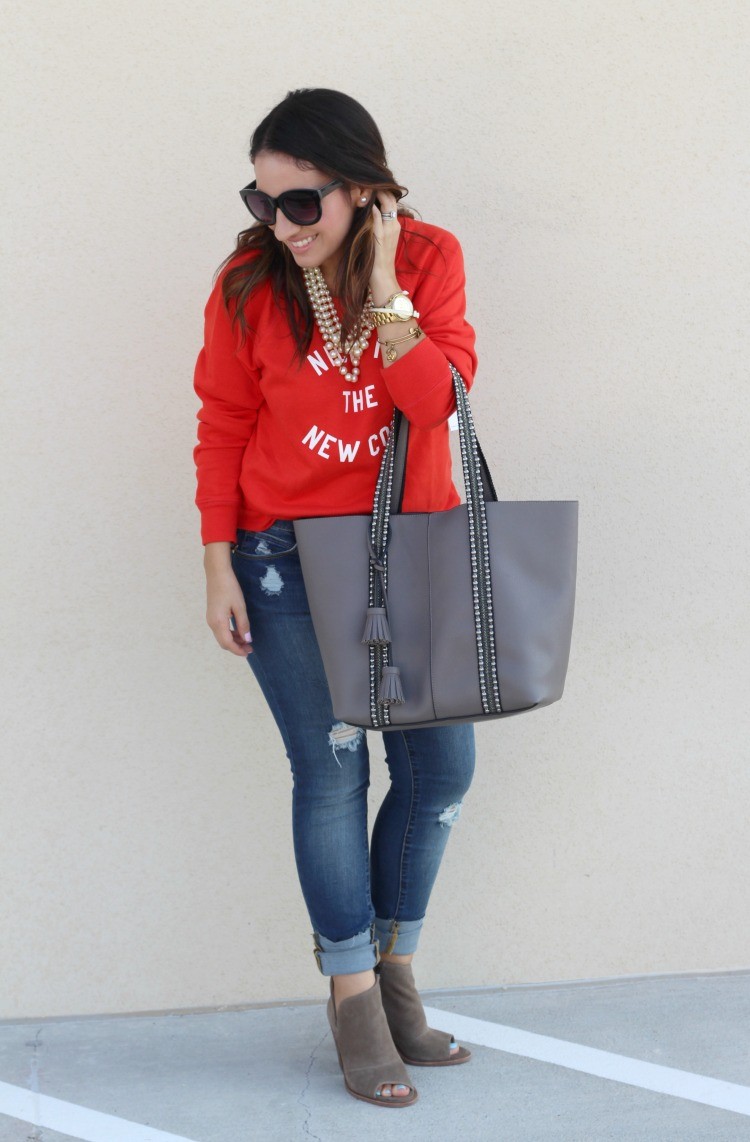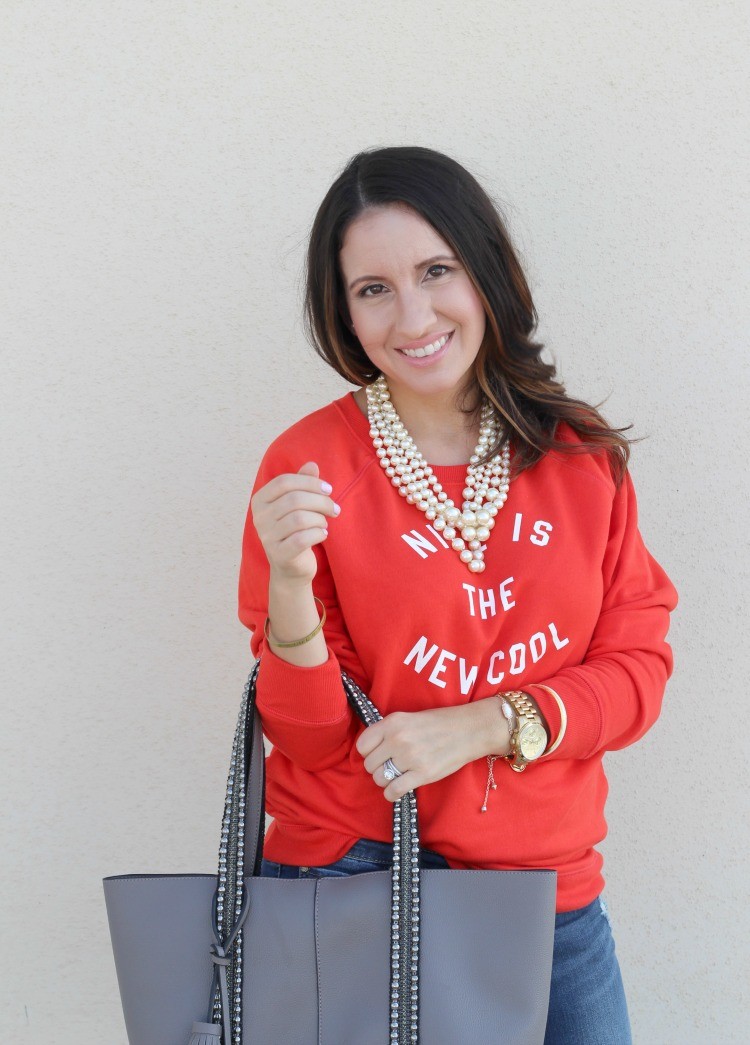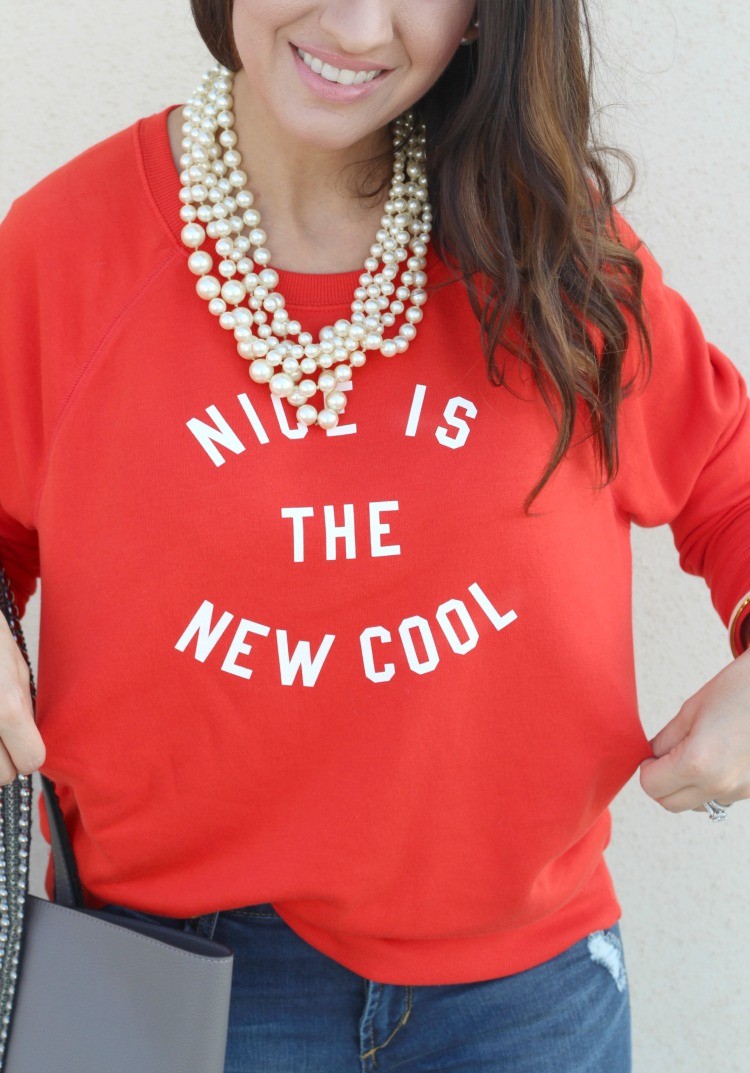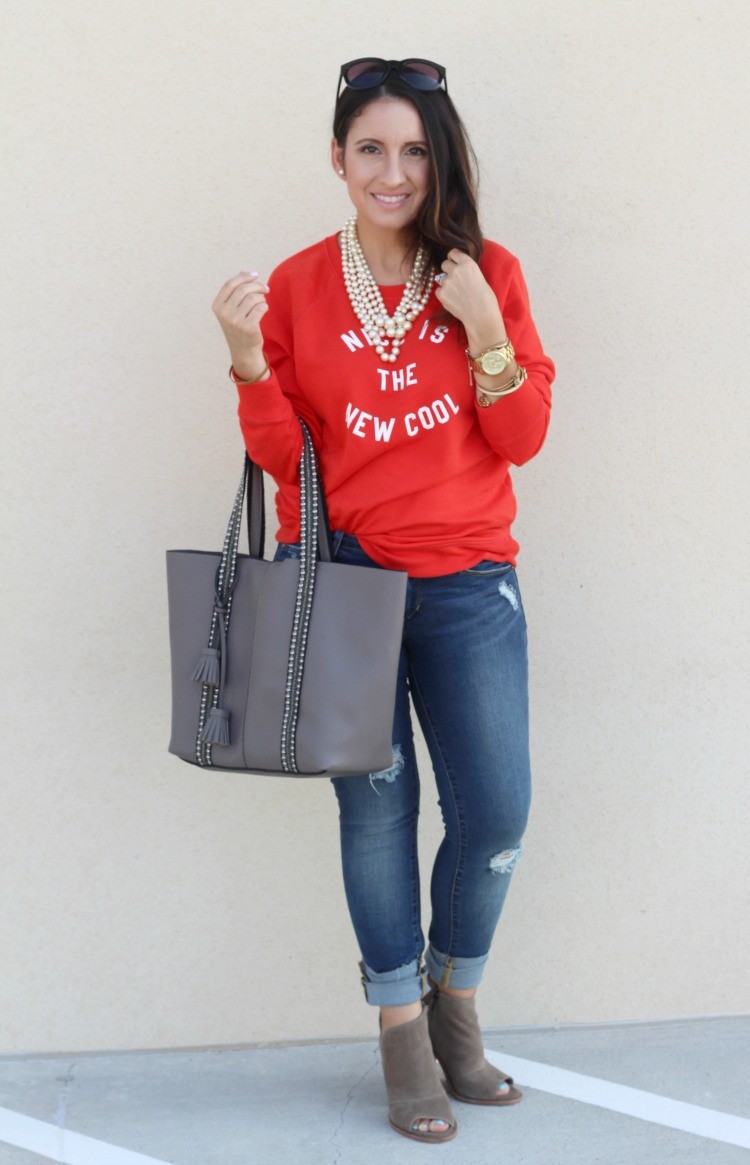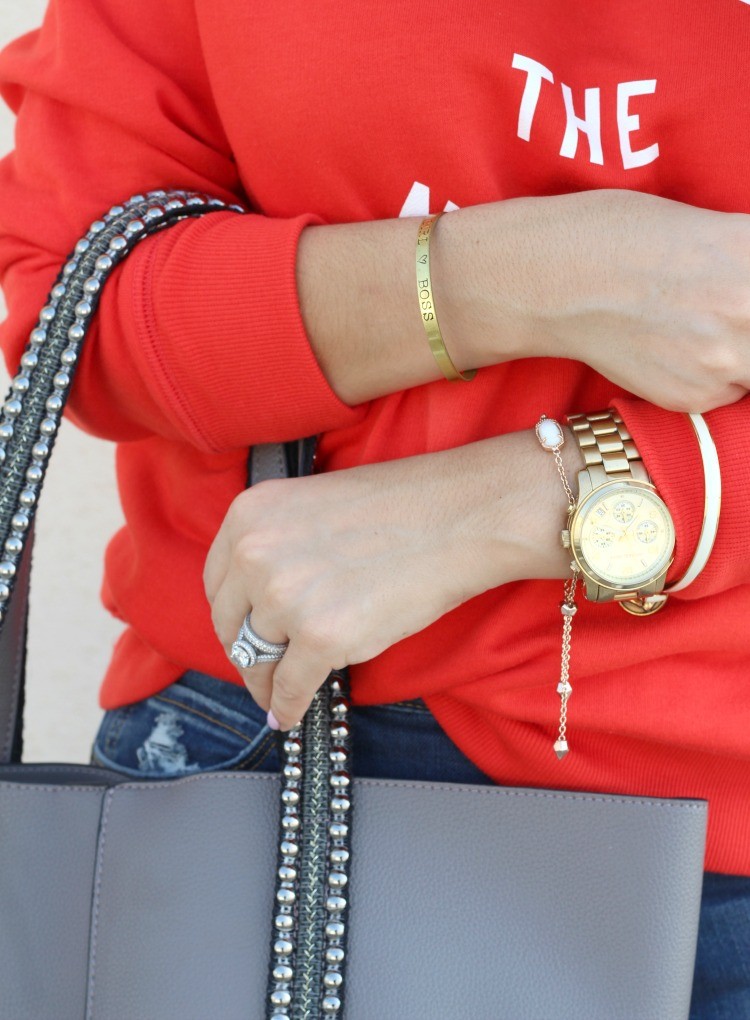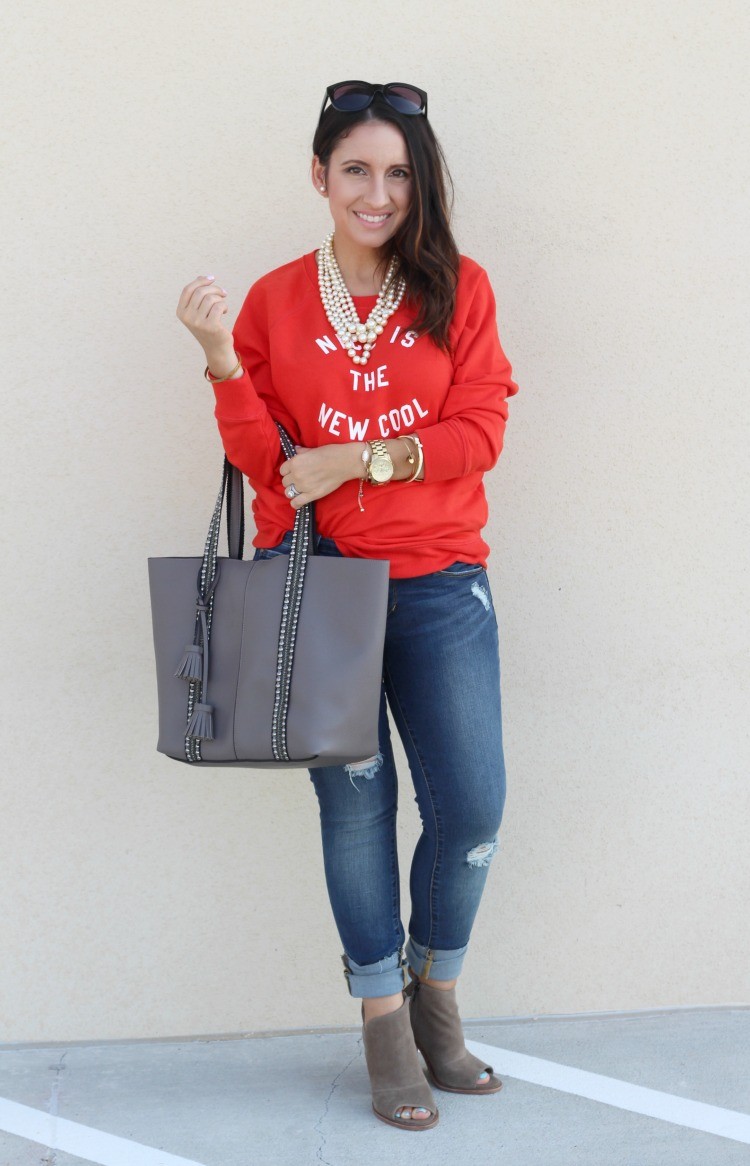 Sweatshirt:Old Navy (Under $30!!)| Denim:Nordstrom (Under $70) | Shoes:Nordstrom sold out (similar style) | Handbag:Urban Expressions c/o | Earrings:Bauble Bar (similar style) | Necklace:J.Crew (similar style) | Bracelet:Kendra Scott c/o, Alex and Ani, Kate Spade old (similar style) | Watch:Michael Kors | Lips:Nude Thrill and Angel Food Cake
Hi, guys I've wanted to share this sweatshirt with ya'll for a few weeks, and it was finally cool enough to wear it this week. It was so nice because the temps were finally taking a break from being in the high 90's. This sweatshirt is one of my favorites because it's such a great shade of red, and has such a positive message (Nice Is The New Cool).
I'm changing it up a bit because we're friends, and something has been on my mind a lot in the last few months. With everything going on around the world finding a little light, and kindness makes my heart happy. I know it seems so simple, but the message on this sweatshirt really touched my heart, and made me think how proud I am to call Houston home, and my kids Houstonians. I am so thankful for the grace, and kindness that Houstonians, and our neighbors have shown each other each other through Hurricane Harvey, and relief effort. They have really come together in a way that I never knew was possible. Seeing the kindness that Houstonians have for each other makes me want to try to live by the message on my sweatshirt. I'm so glad I'm raising my family here, and they are seeing this example of community.
Okay, back to talking style. I hope I didn't lose ya'll already. I love that this sweatshirt is super soft, but not crazy thick. It makes it perfect for the fall temps in the south. I kept the accessories very classic with my tried and true double pearl earrings, and triple strand pearl necklace. These double pearl earrings are such a good staple earring to always have. They have a classic feel while still feeling fresh, and new since they have the pearl on the other end as well. What is one of your favorite staple accessories?