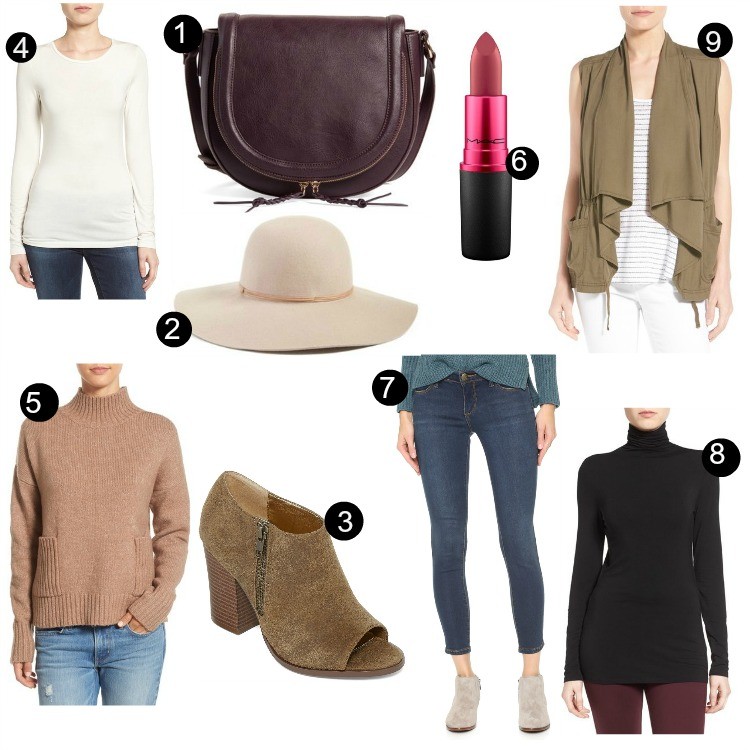 1 / 2 / 3 / 4 / 5 / 6 / 7 / 8 / 9
So, this week has been rain, rain, and some more rain which has me hoping it will finally start to feel like fall is around the corner. So far it just means warm temps, and lots of humidity. This is not so great for my hair. If you saw my post on Monday, I swear I did my hair. I mean, I showered blew out my hair, put a little dry shampoo in it, and curled it, and by the time I was outside for point two seconds, and it looked like my head had gone through the car wash. So the struggle is really lately. What do you all use to combat humidity and your hair. Just a side not that I have baby fine hair, and well really heavy products make me look like I just went through the carwash with the windows open too.
So, with wishful thinking I couldn't resist sharing some of my favorites to get you in the fall spirit that are all under $50. I have to mention this handbag that seriously looks really similar to the Chloe handbag, and it's in such a gorgeous color for fall. Also, hello to these cute open toe booties that are so similar to these, but at a fraction of the price. Woo hoo to cute, and in the budget for once. What is something you're excited to start wearing for the fall?