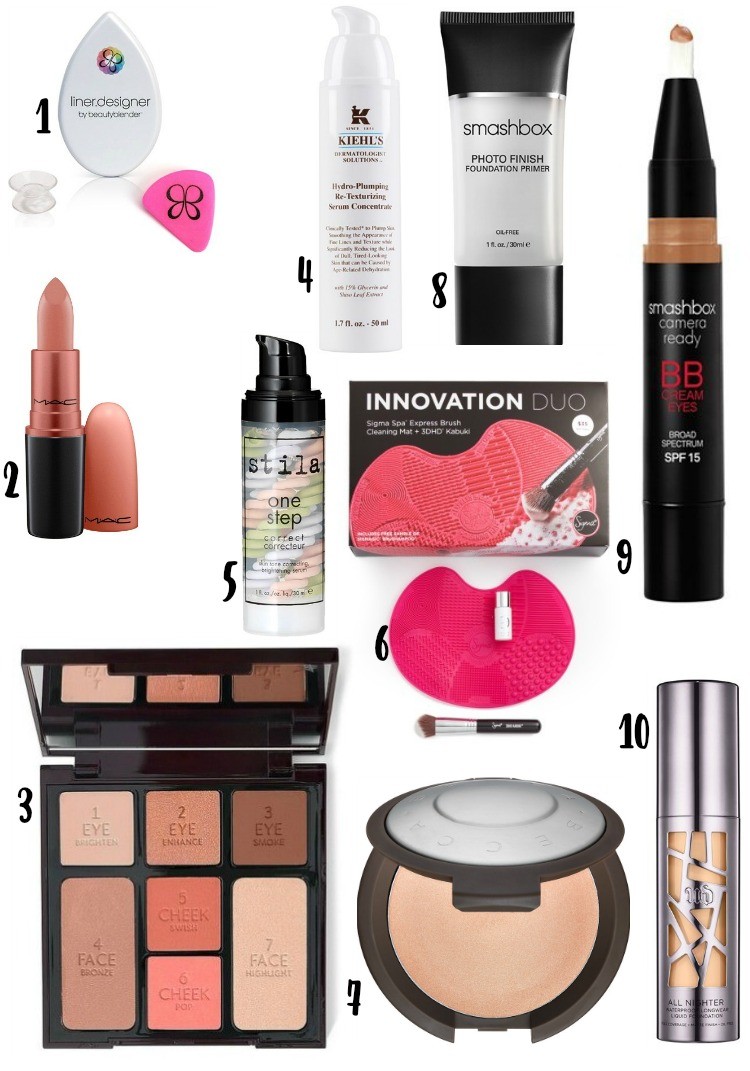 1.I watched one of my favorite beauty bloggers, Elly Brown, share this on her blog. Her video was legit. She shared two eye liner wing dupe products, and this one was awesome!! If you're looking for a winged eyeliner stamp product for quick application and great results, you can learn more here.
2.MAC makes some of my favorite lipsticks. This one looks so pretty, and I love how pigmented MAC lipsticks are.
3.Okay this is one palette I need in my life. I came across a few Instastories from Courtney Kerr raving about this palette. It's supose to be perfect for travel.
4.I've been changing up my skincare rountine, and have heard amazing things from lots of bloggers about Kiehl's products. I seriously want to try this like yesterday!!
5.This is supose to be a color correcter. I'm really excited to try this because I struggle with redness thanks to rosacea. I'm excited to put this to the test because the green in this should cancel out some of the redness I battle with.
6.It's hard for me to clean my beauty brushes, and I think this will make it a lot easier.
7.I've wanted to try this for a while. I was a little hesitant because I have oily skin, but I've heard really good things about this from bloggers with similar skin to me.
8.This is one I love, and have worn for the last few months. I really feel like it's made a difference in blurring out my pores.
9.This is another one I can not wait to try. I've heard it is absolutely amazing!!
10.This is supose to be an amazing long wear foundation. When I say long wear it's supose to last for 10 hours!!
I've been watching a lot of beauty bloggers Youtube videos lately. I came across ten new products I really want to try. I love that these beauty bloggers, and Youtubers share what works for them. I plan on picking up as many of these products as I can to try out.
When I choose Beauty bloggers, and Youtubers to follow I keep in mind if they have a similar skin type, and style to me. So, if a beauty bloggers has super dry skin most of the moisturizers and foundations probably aren't going to be a good fit for my skin. I have rosacea, oily skin, and big pores. So, I need all the help I can in finding primers that blur my pores, and have great coverage as well. I do have a tried and true foundation I love, but I like having options just like the next person. If there are certain products ya'll really want reviewed let me know. If you have any questions let me know. I'm all about giving a good review that helps.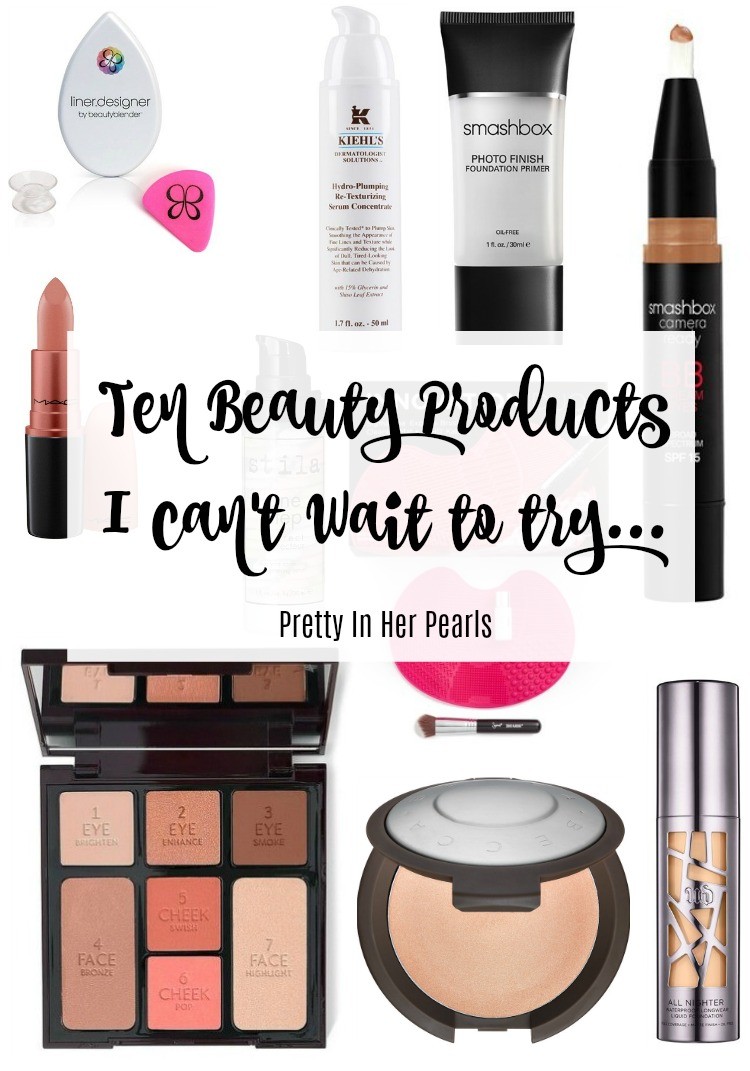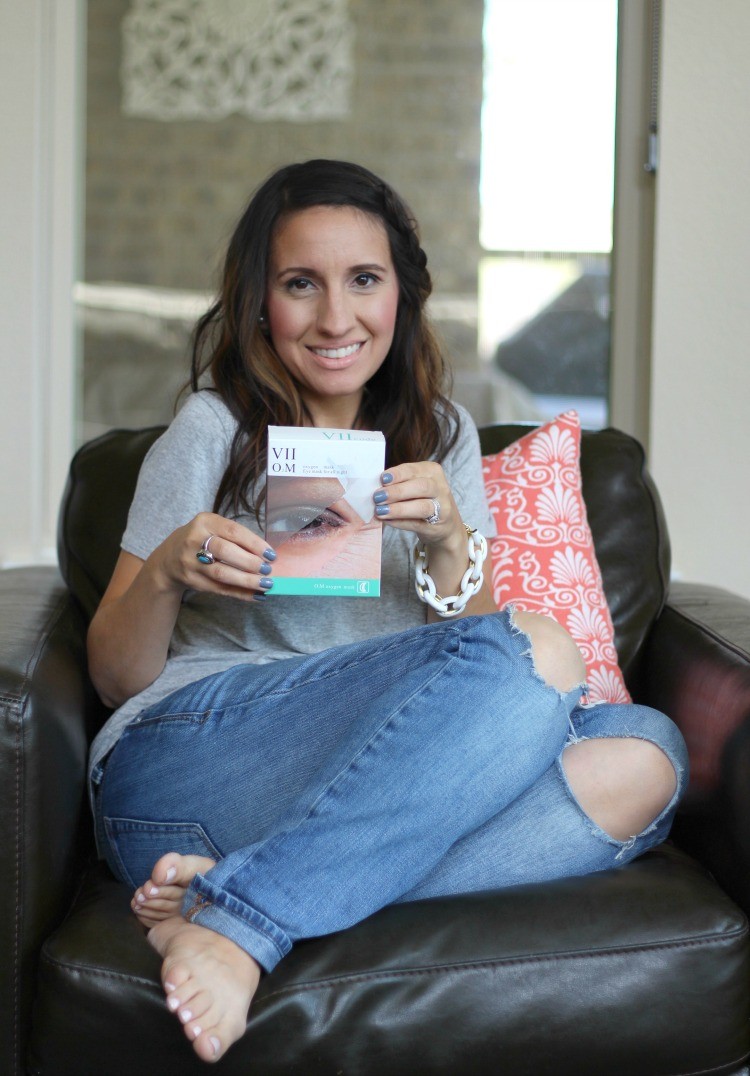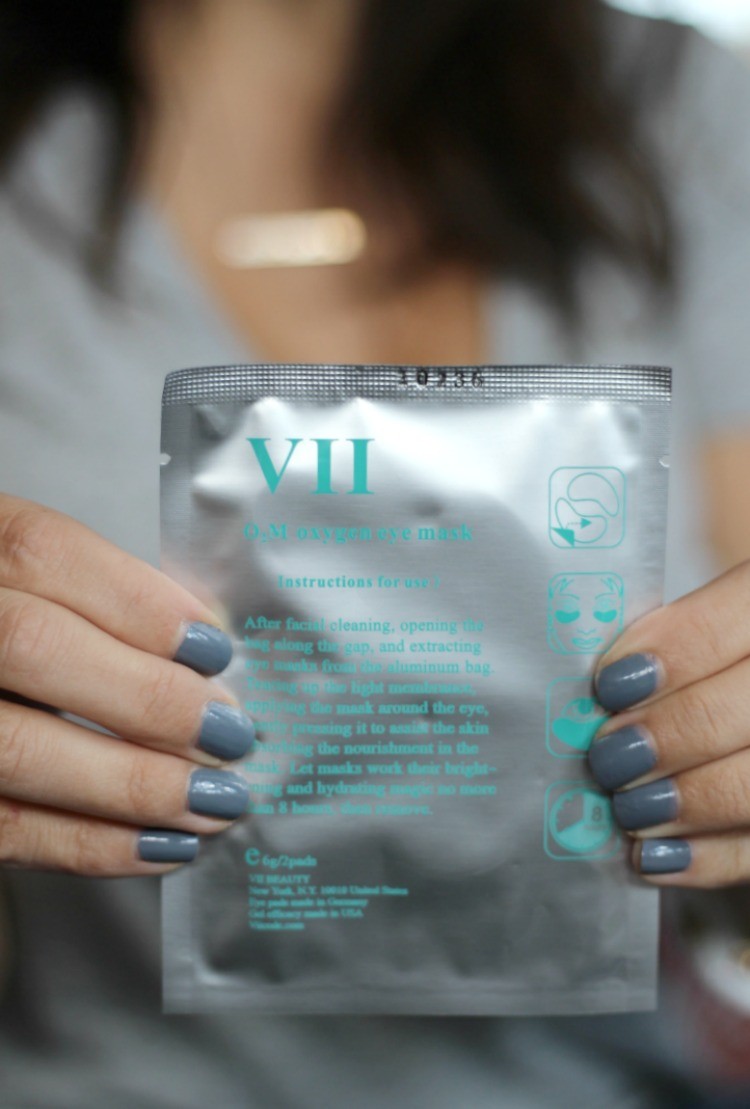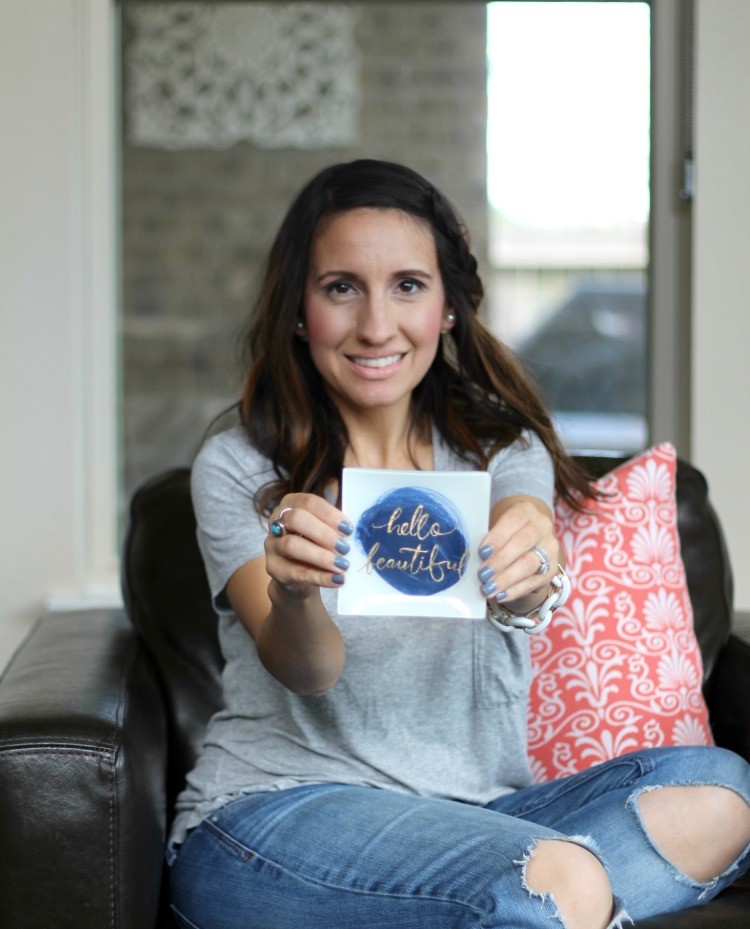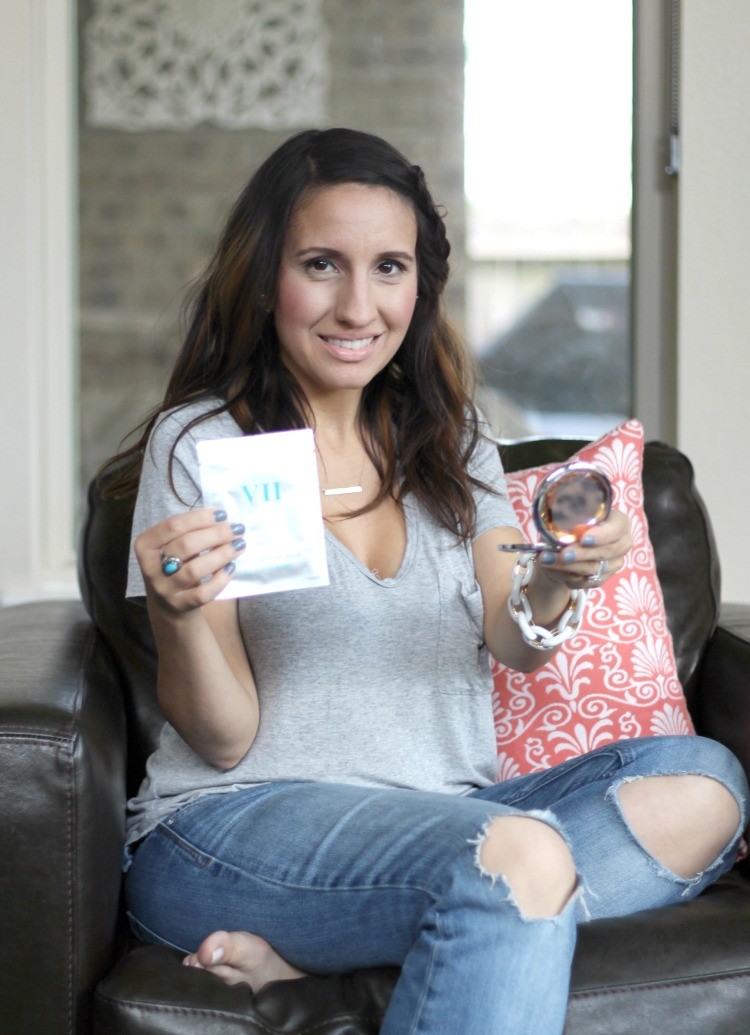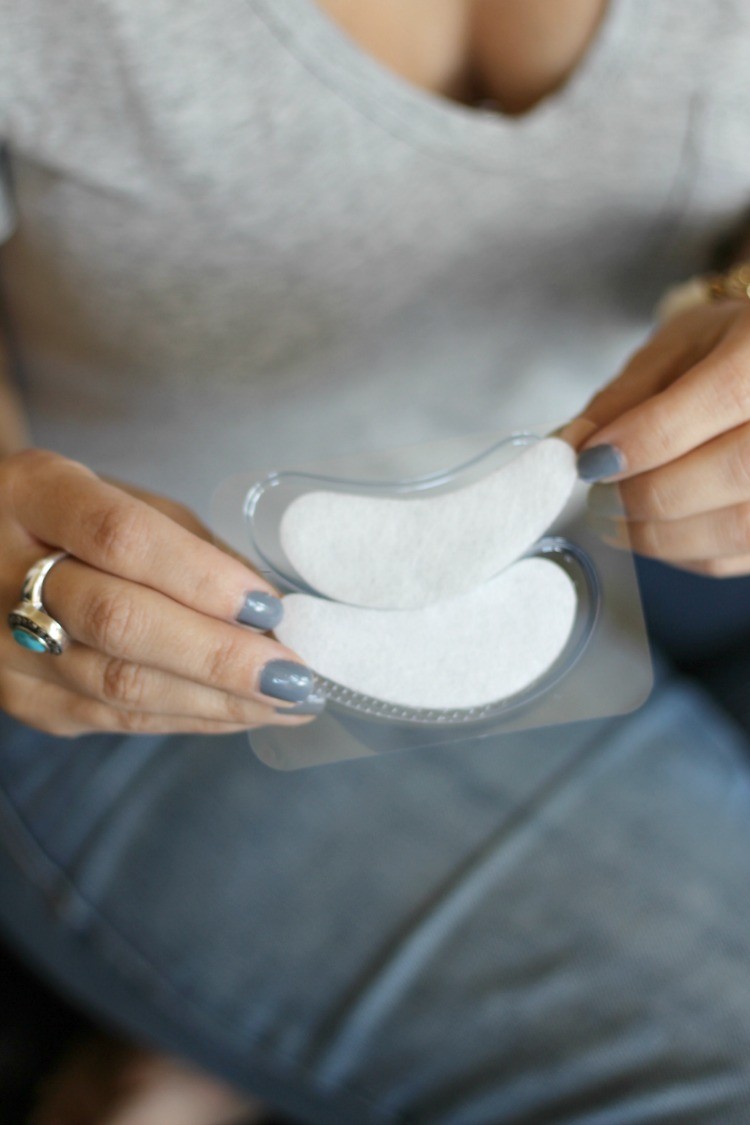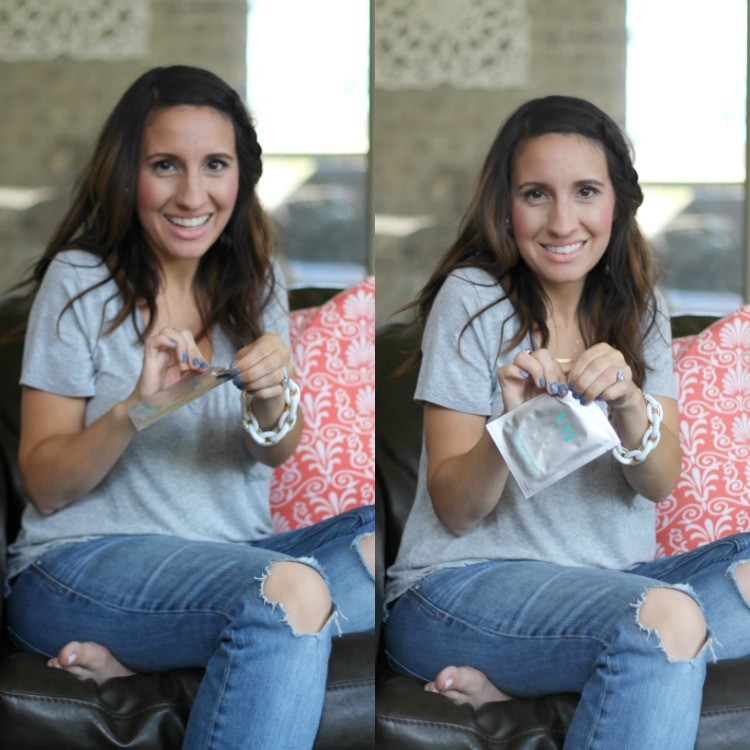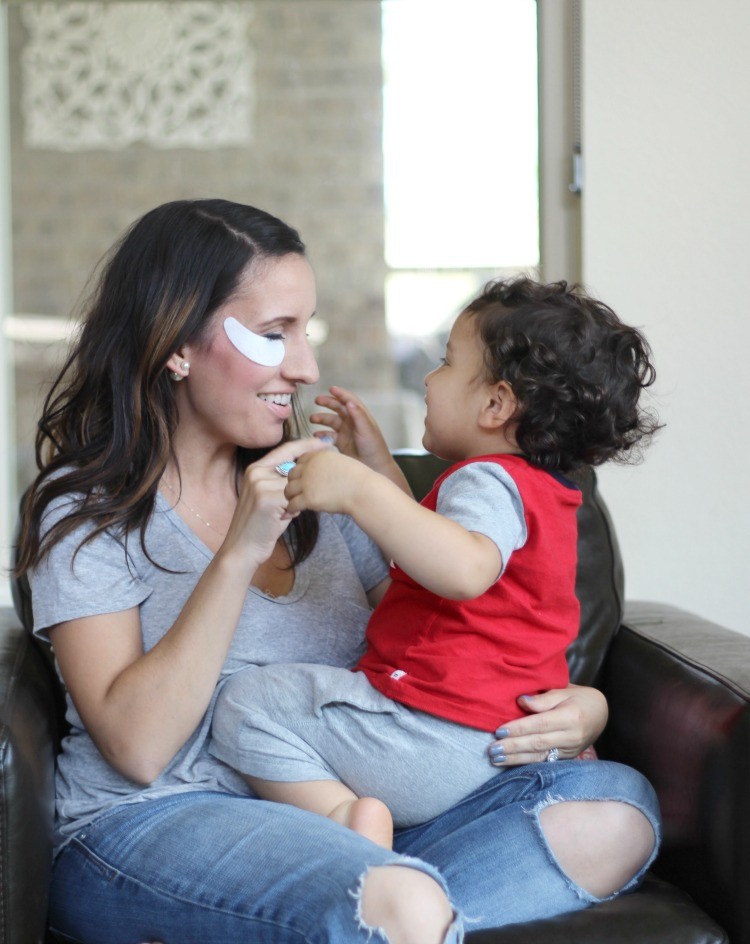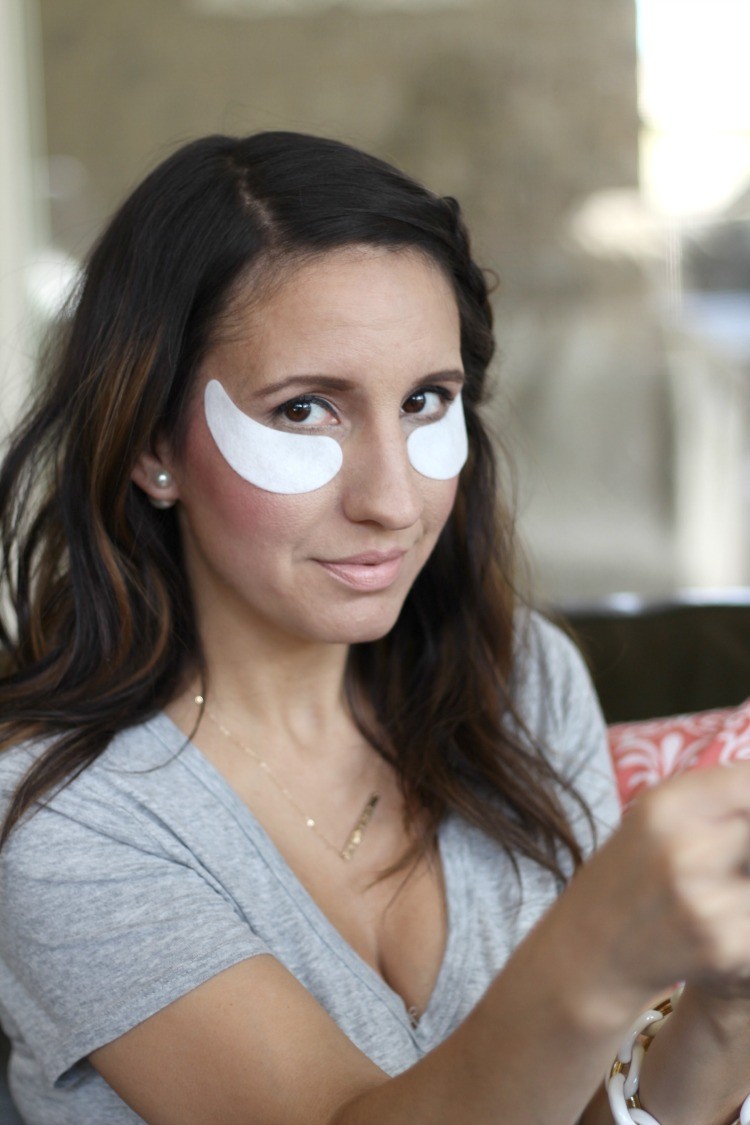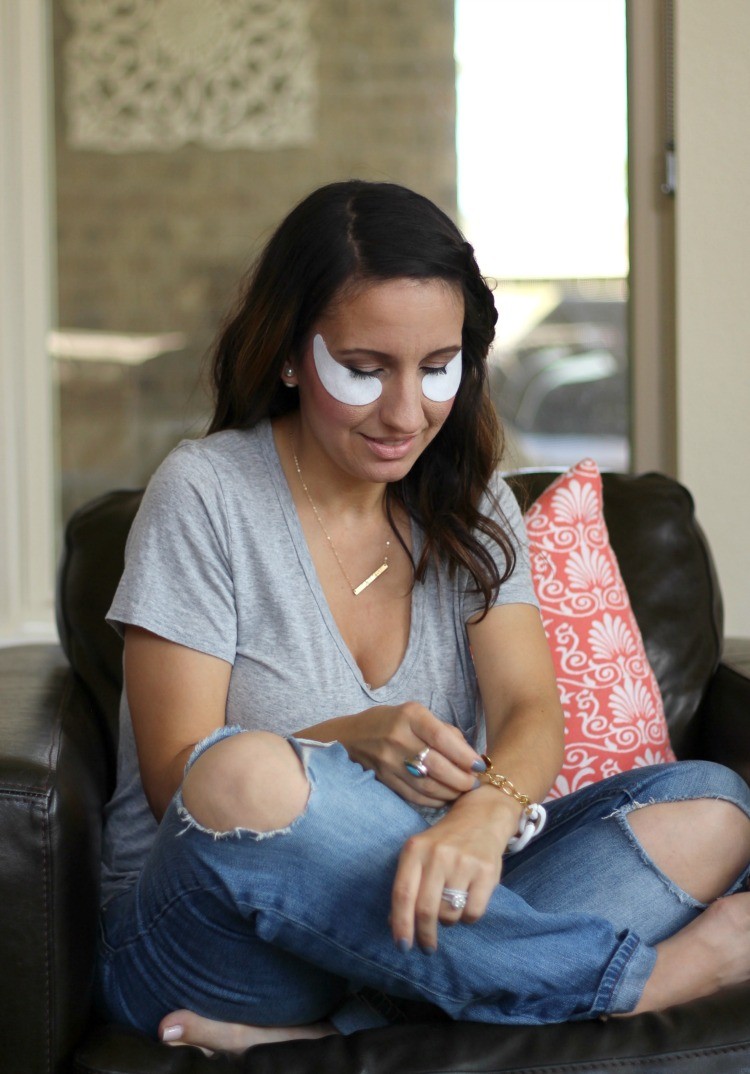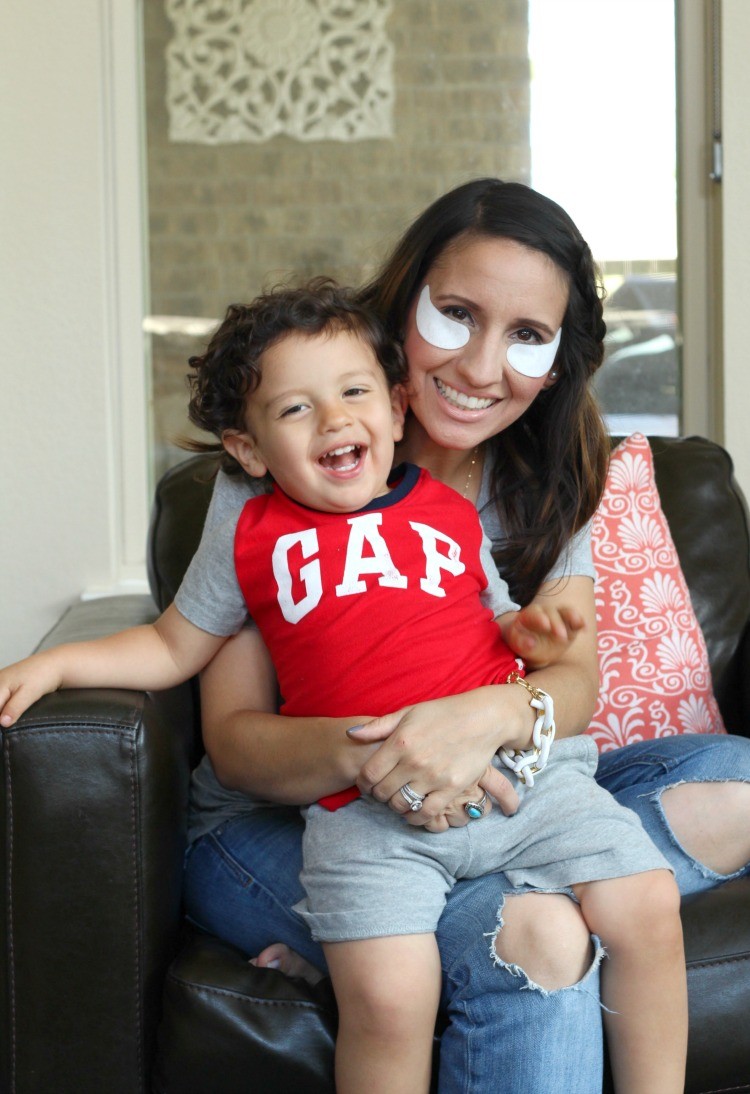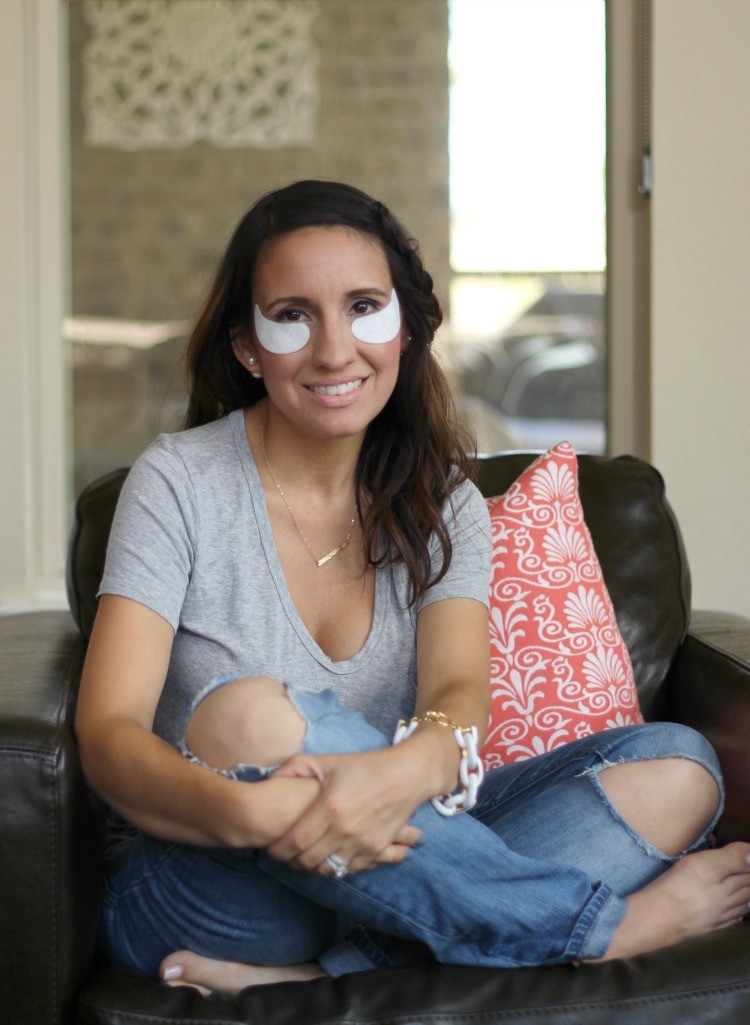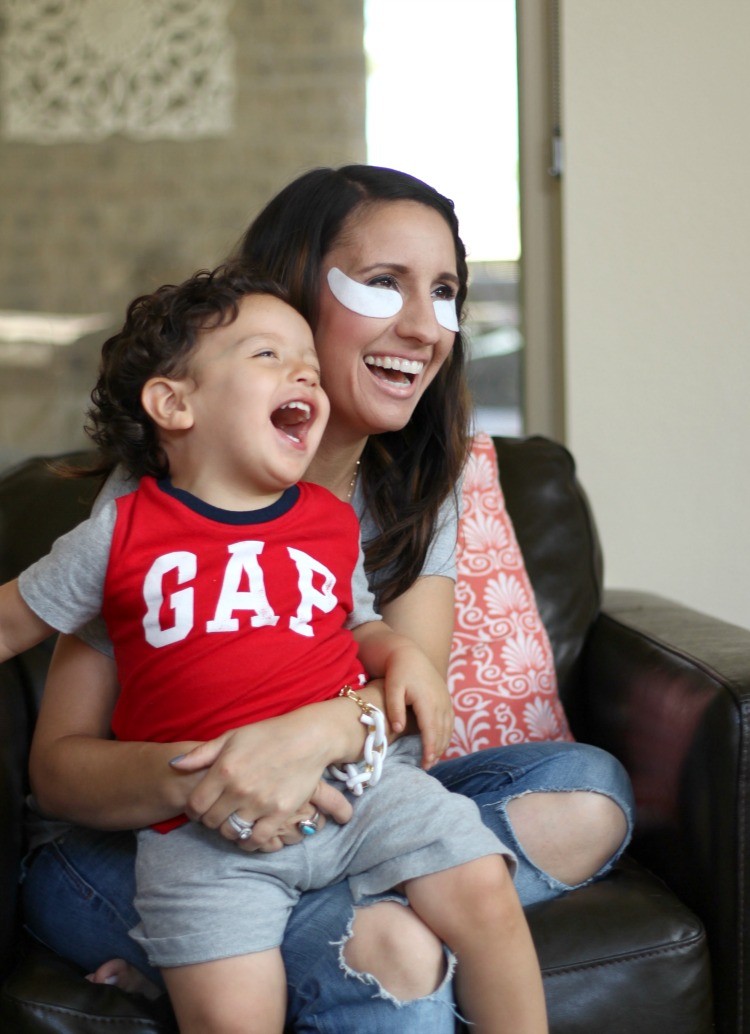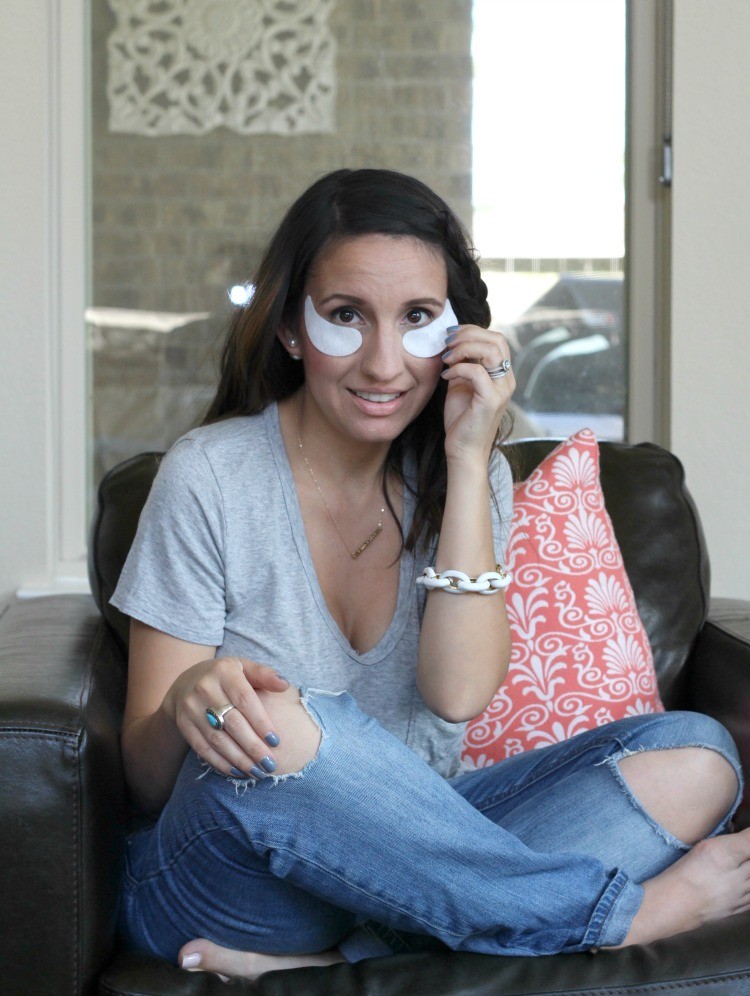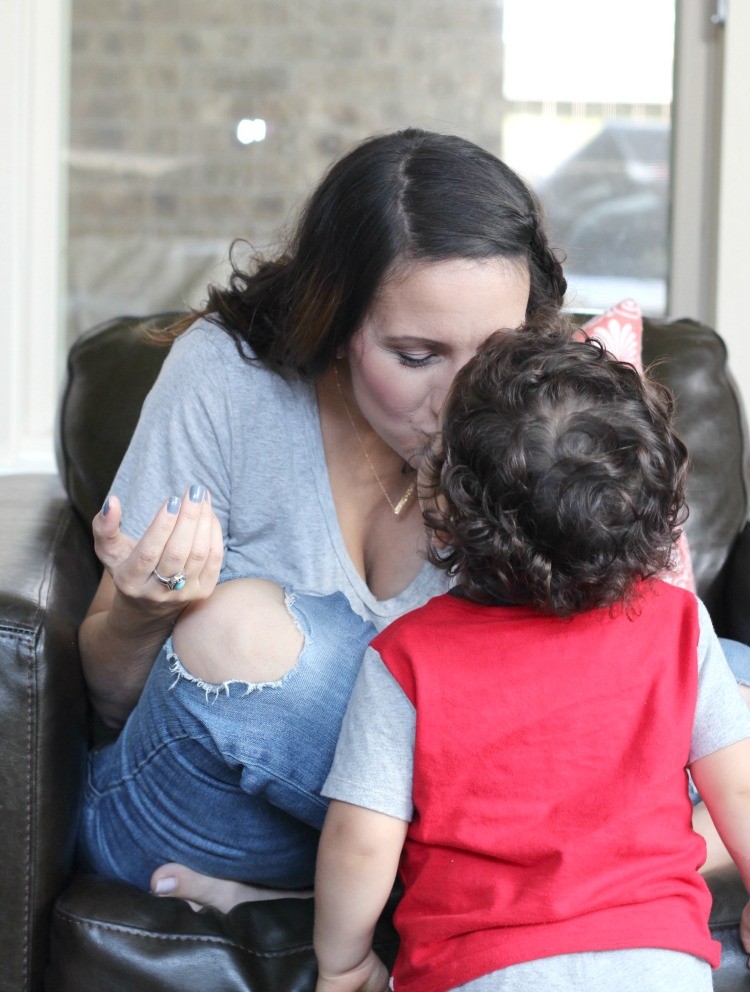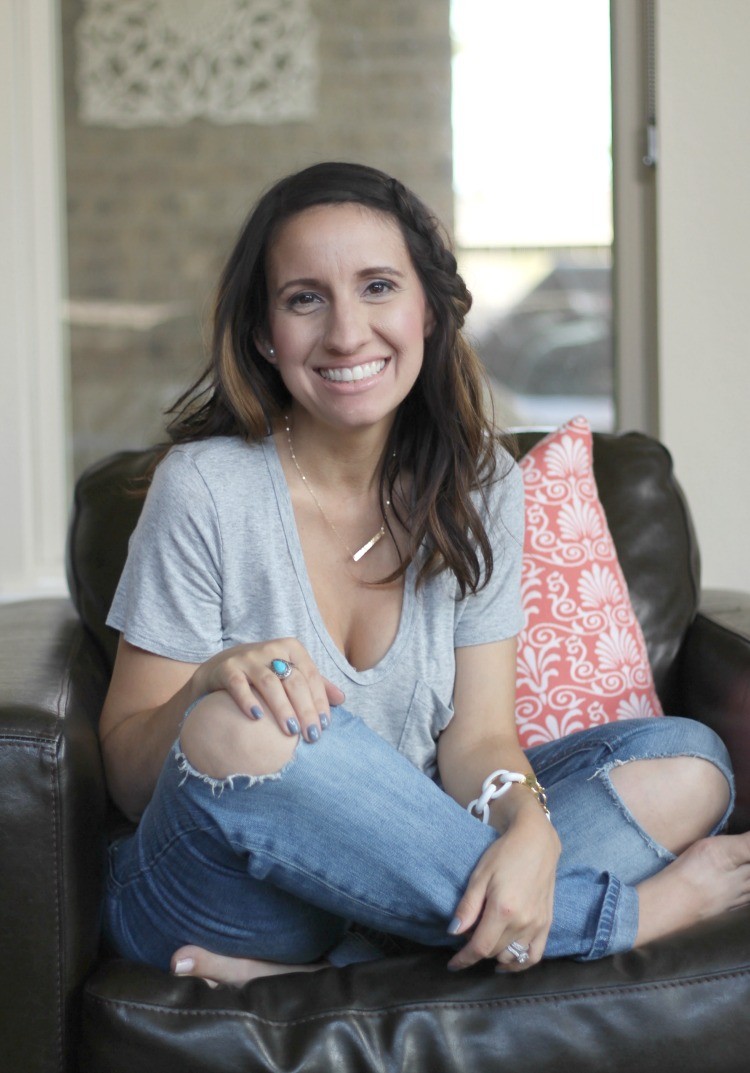 T-Shirt:Nordstrom sold out (similar style) | Denim:Gap old (similar style) | Earrings:Bauble Bar sold out (similar style) | Necklace:The Silver Loft c/o | Bracelet:The Silver Loft c/o | Lips:Peach Buff | Eye Mask:O2M Oxygen Eye Mask For All Night Repair c/o
Pookies Outfit:T-Shirt:Baby Gap | Shorts:Baby Gap
Happy Monday y'all!! I hope everyone had a good weekend. We were busy with friends in town, and watching my little guy play with his new friend. We had some touch and go moments where he thought he needed to hold all his toys, but for the most part he did really good.
Last weekend was a busy weekend, but when we finally had a break I wanted to try this VII Code 02M Oxygen Eye Mask For All Night Repair. I have really been wanting to try something that would give my eyes back some love because the late nights with my babies are starting to creep up on me. There is only so much coffee can treat, and one of those things it doesn't help is my skin. When I had the opportunity to try this mask I jumped I was so excited.
So, let's get started, grab a coffee, and let's chat about this mask. I love the packaging, and that six masks come in a box. Each mask is individually wrapped. I loved this because they wont dry out this way, and there is no confusion over which eye mask has been opened. This is something I am notorious for so this made life so much easier. I had never used a sheet mask so this was all new to me. I probably should have applied this away from my son, but he wanted to help. So, when we applied one just a little wrong I thought well it's still covering the under eye area so I'm good. So,I rolled with it, gave him a high five, and did the other side. The mask has a cooling sensation as soon as it's on your skin. I really liked that a lot. I had read some people had felt a stinging/tingly effect when put it on. This made me a little nervous because I've bought expensive eye creams before that went right in the trash because they burned my undereyes. Ya'll I am not even kidding like burned in the literal sense. Like my under eyes were red and sore. Well I can report this eye mask did not do that. Hooray!! Another thing I liked was that the mask could be moved without taking the adhesive off, and that it can be worn for a full 8 hours. I have worn these for the last few weeks, and I can tell a big difference. They feel more hydrated, and makeup doesn't get stuck in the fine lines like it did before. Another solution to eliminating dark under eyes and that tired, baggy look is to consider non-surgical treatment in the form of a dermal filler in the tear trough.
So let's recap what I think about the VII Code 02M Oxygen Eye Mask For All Night Repair
I love the packaging.
It has a cooling effect.
It can be worn for 8 hours.
It can be moved if you didn't get the application just right.
It's easy to remove.
It hydrates underneath the eyelids so it reduces fine lines and wrinkles around the eyes.
It moisturizes and soothes the under eye area.
Use it 2 to 3 times a week. A full treatment is 3 boxes.
Thanks so much for stopping by!! I hope yall had a great weekend!! If you have any extra questions please let me know. I'm happy to answer any, and all questions!!

This post has been sponsored by VII Code. As always all opinions are my own. Thank you for supporting those who support Pretty In Her Pearls.